Tree-Trimming Cookies
A holiday classic, these sturdy cookies can be shaped, glazed and decorated for the perfect holiday tree.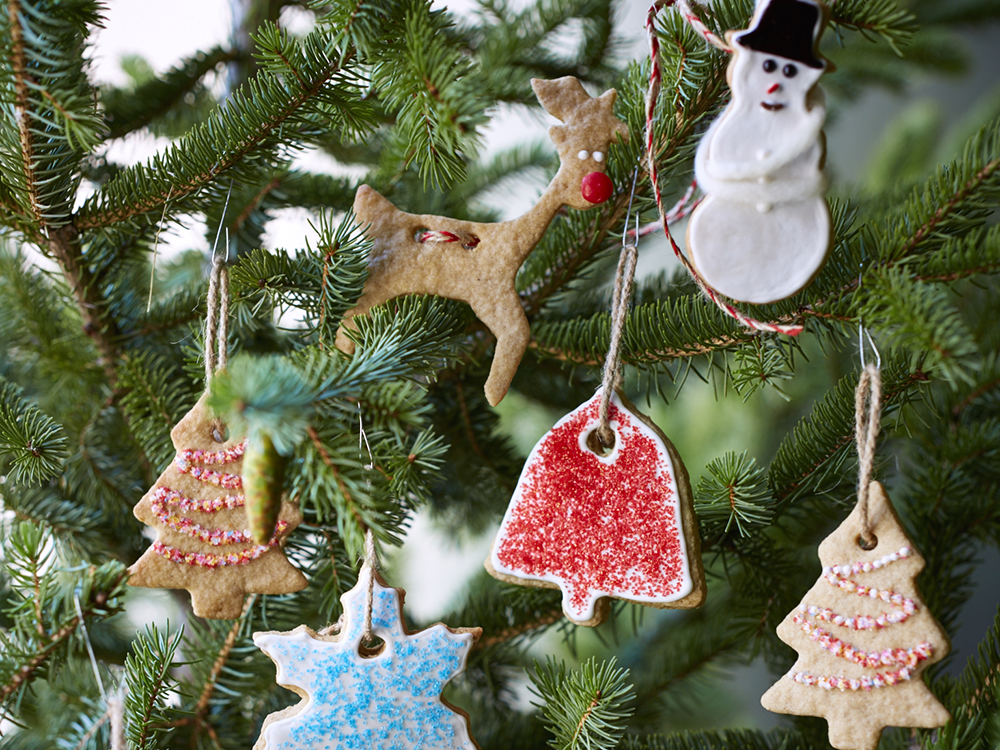 Gingerbread Man Garland
Elevate the standard cranberry-and-popcorn garland with these festive gingerbread men. A red ribbon threaded between the cookies looks striking against a deep green tree.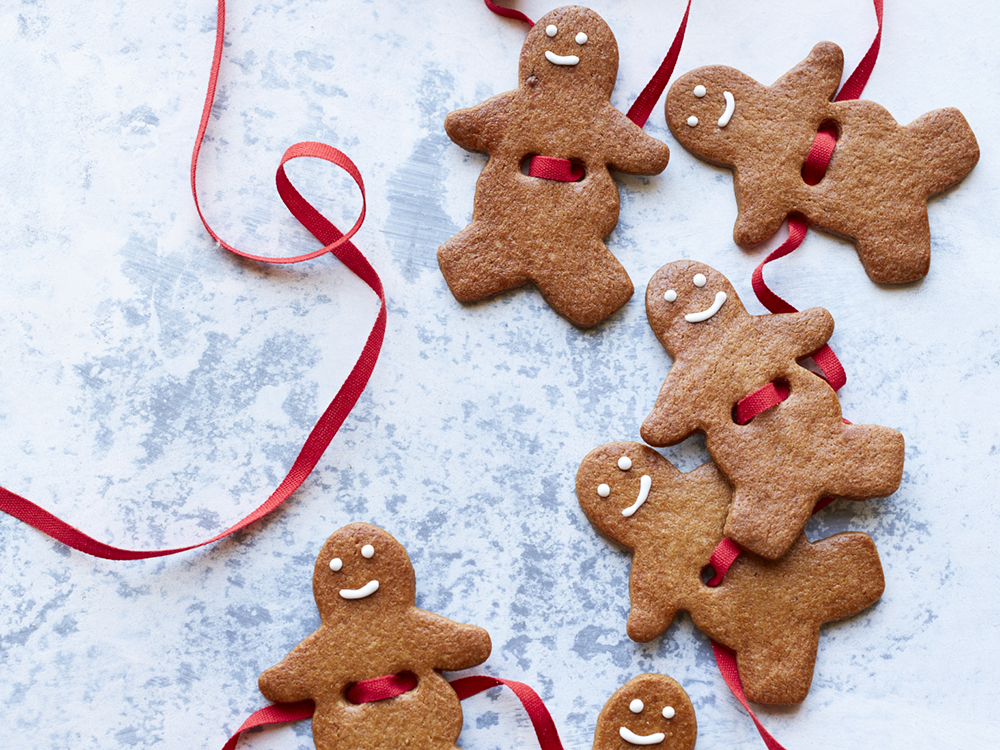 Glazed Sugar Cookie Star Garland
These sweet cookies will shine brightly wherever they are hung. For an extra-special touch, decorate with sanding sugar or edible glitter (found in the baking aisle) to make them really sparkle.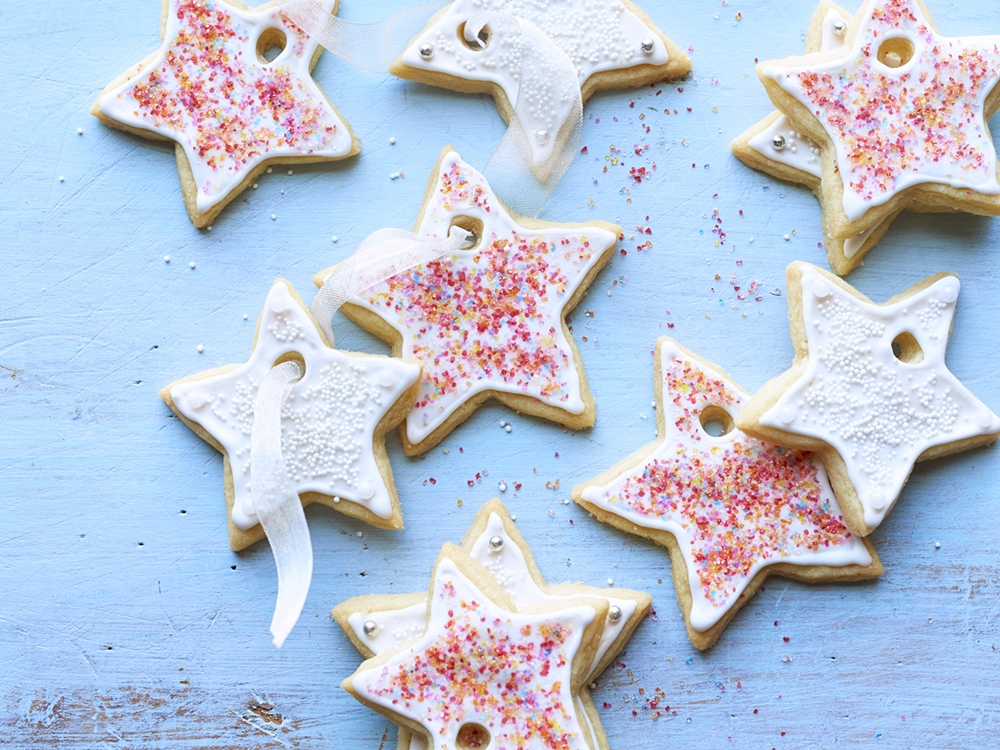 Peppermint Ornaments
These delicate ornaments can be made in any shape you'd like–simply place three to four unwrapped peppermint candies inside a greased cookie cutter in your favorite holiday shape. Place on a parchment-lined baking sheet and bake at 350 degrees until melted. Let cool, then carefully push the finished ornament out of the cookie cutter.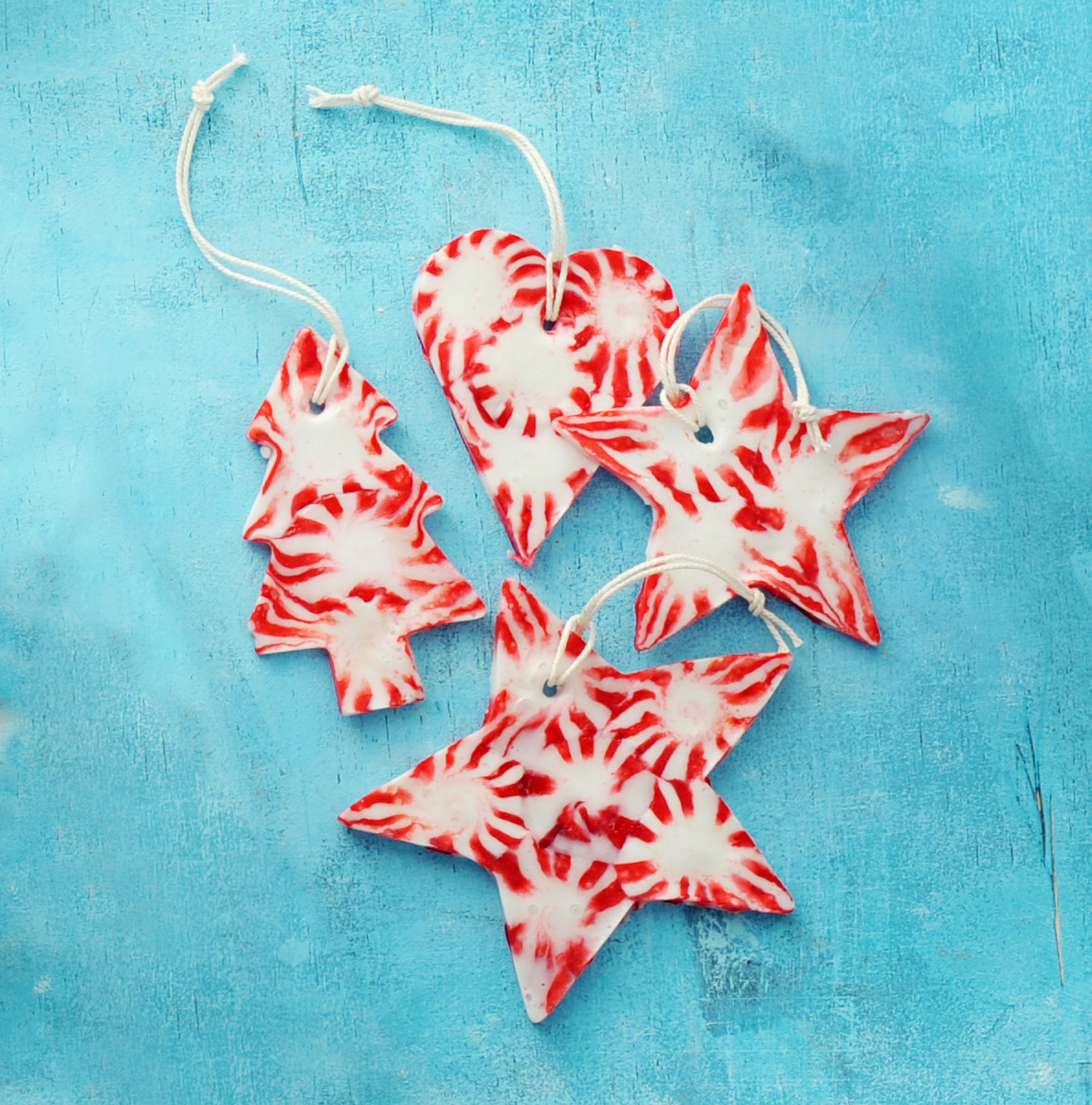 No-bake Birdseed Ornaments
These easy, no-bake ornaments will bring holiday cheer to the birds outside. Kids will enjoy choosing their favorite cookie cutter and ribbon combinations to create their masterpieces!