Using up all of the groceries you buy is a small but significant step toward a greener, more sustainable kitchen. It can also add up to major savings. Fortunately, a "waste not, want not" approach to cooking doesn't have to mean eating the same meal on repeat all week long. Check out these satisfying dishes that use repurposed ingredients and let them inspire your own unique round 2 recipe creations.
Veggie Fritters with Soy Dipping Sauce
The place for leftover vegetable odds and ends isn't the garbage, it's the frying pan. These crispy fritters work with virtually any mix of veggies; the savory combo of Parmesan, green onion, and soy dipping sauce ensures they're always delicious.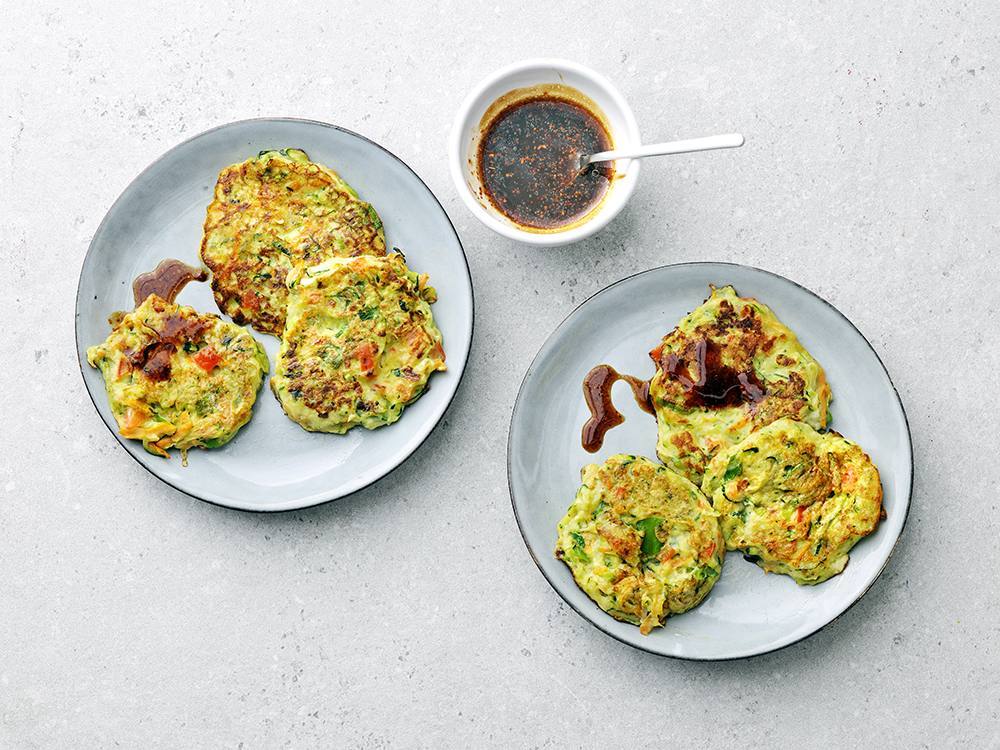 Leftover Pasta and Cheese Frittata
Tossed in a scramble, folded into an omelet, fried in a hash; there's no wrong way to use yesterday's ingredients with endlessly adaptable eggs. Here, leftover spaghetti and marinara get baked inside a fluffy egg frittata loaded with bacon, spinach, and any cheese you've got on hand.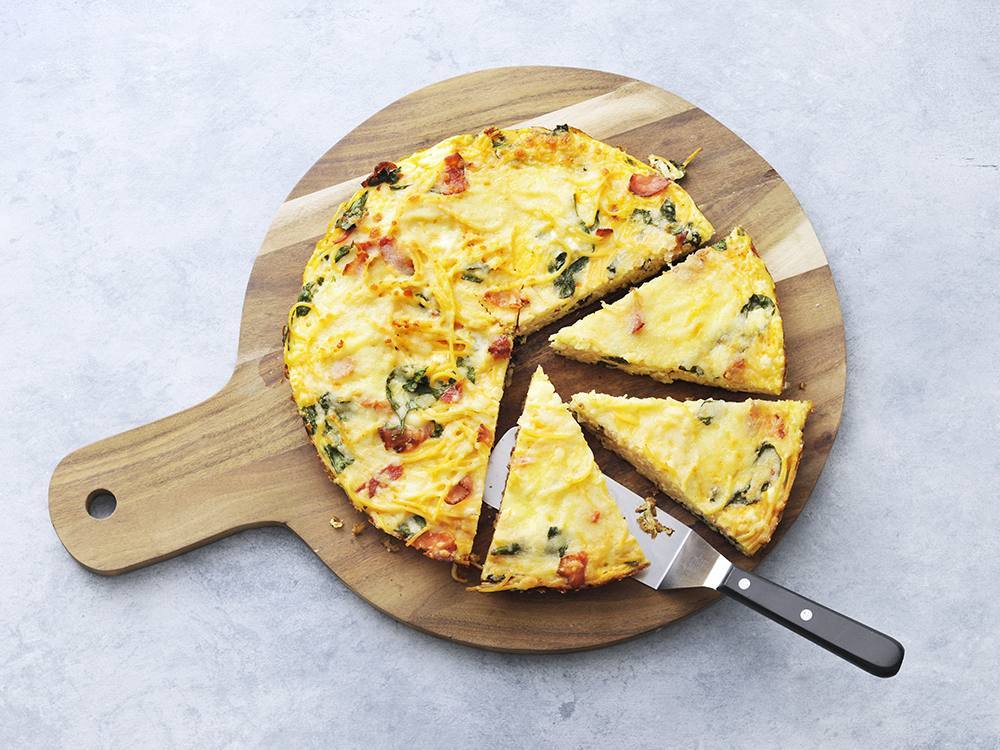 Leftover Bean and Grain Southwestern "Burgers"
These plant-powered, vegetarian patties are hearty enough to satisfy the beefiest of appetites. The protein and fiber of leftover grains and beans combined with tasty toppings like avocado and pepper jack makes a lip-smacking alternative to store-bought veggie burgers.