With juicy steak, fresh veggies, and a handful of secret flavor weapons, your family can enjoy bold flavors all week long with one quick trip to the store.
Ingredients:
2 (6.5 oz) jars pesto
2 (10 oz) packages cotija or queso fresco (2 cups)
2 (14 oz) packages Nature's Promise® Organic Cubed Butternut Squash
2¼ pounds skirt steak
2 (16 oz) packages white corn tortillas
2 (5 oz) bags spring mix
4 (15 oz) cans Nature's Promise® Organic Low Sodium Black Beans
3 (4-count) packages whole-cap portabella mushrooms
4 (8.8 oz) packages precooked Nature's Promise® Mexican Style Rice
Recipes:
Mixed Green Salad with Grilled Steak, Grilled Mushrooms and Pesto Dressing
Forget "diet food", this low calorie, low carb salad will satisfy serious appetites. Tender strips of grilled steak and meaty grilled portabellas make spring mix tossed with cheese and easy pesto dressing main course-worthy.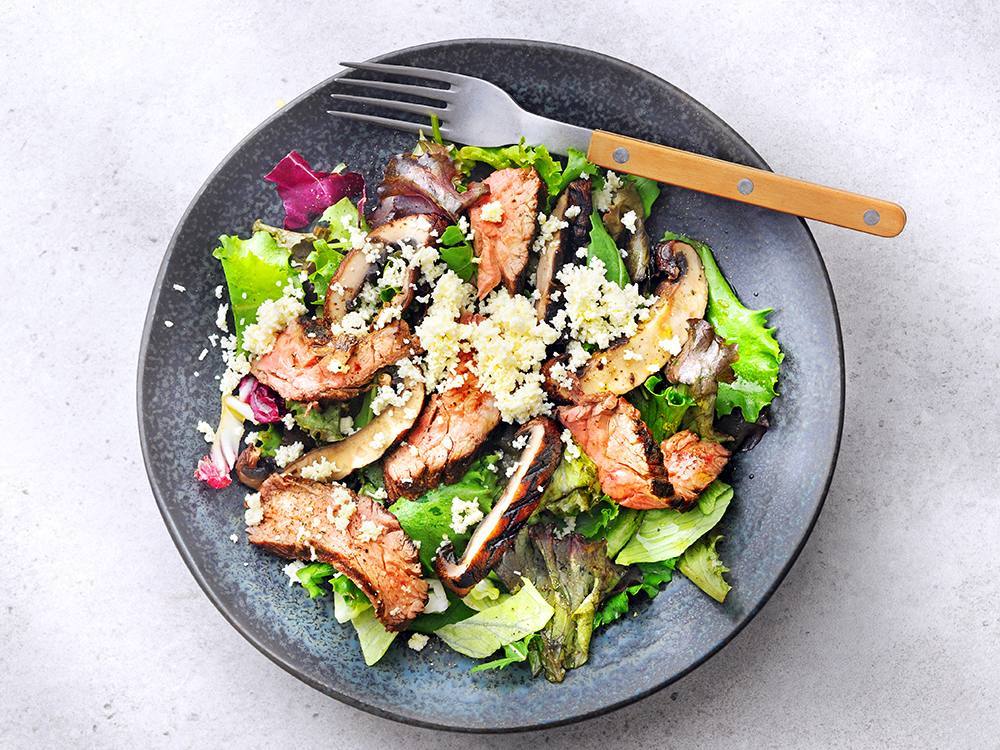 Sheet Pan Quesadillas with Butternut Squash and Black Beans
This plant-powered take on quesadillas is a smart way to pack more nutrients into a family-favorite meal. Protein and fiber-rich black beans, butternut squash, and seasoned rice bulk up the traditional combo of Mexican cheese and toasted corn tortillas. The best part: baking on a sheet tray makes it easy to cook six servings at once with minimal cleanup.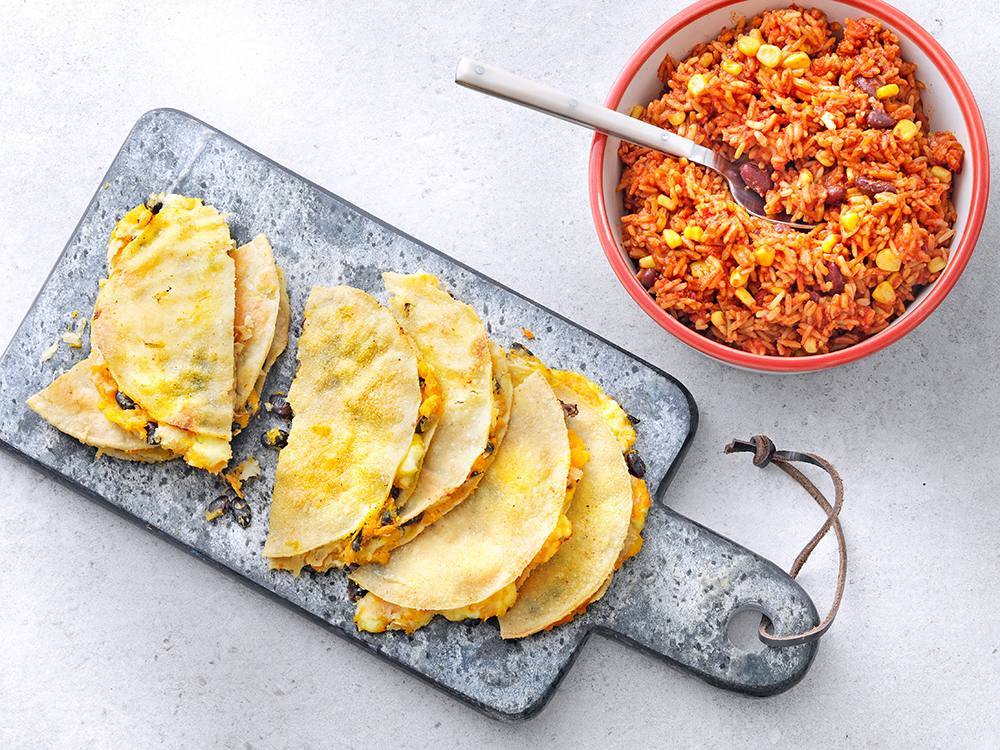 Broiled Pesto-Rubbed Skirt Steak with Refried Black Beans and Rice
Store-bought pesto is a tasty shortcut for pasta, sandwiches, and dips, but did you know it also works as a time-saving rub for meat? Brush onto skirt steak and pop under the broiler for a richly flavored, protein-packed main in minutes. Serve with a side of homemade refried beans and seasoned rice, and it's like steak night and your favorite Tex-Mex restaurant.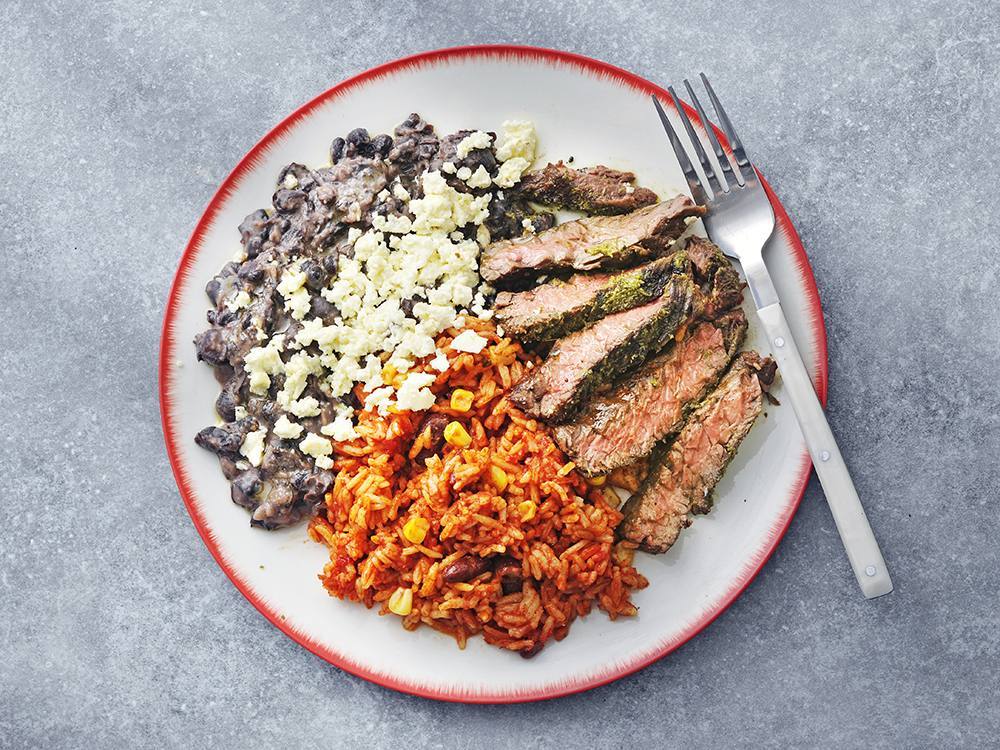 Black Bean Salad with Cheesy Tortilla Croutons
Earthy black beans and herby basil pesto are an unexpected flavor match made in heaven. Tossed with delicate spring mix and a sprinkle of Mexican cheese, it's a light meal with hearty dose of nutrients. Of course, you can't forget the kid-approved star of the show: crunchy wedges of cheesy, toasted tortilla croutons.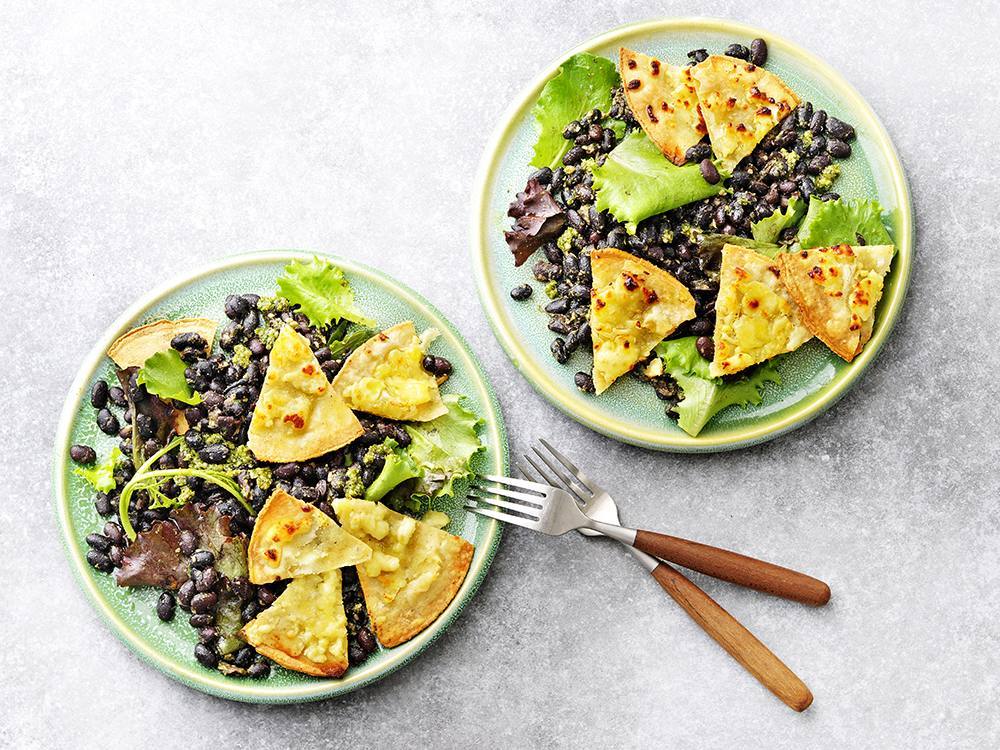 Grilled Mushroom Tacos and Butternut Squash Mash
No one will miss the meat with these hearty, vegetarian tacos. Smoky grilled portabellas, crisp greens, and salty crumbled cheese are a tasty trifecta inside lightly grilled corn tortillas. Round out the meal with a nutritious side of sweet-savory mashed butternut squash that cooks effortlessly in the microwave.