Save time and money with a cook once, eat twice strategy: Make a little extra with one meal for now, then transform those leftovers into a simple, quick meal for later in the week. Cook once, eat twice helps you make the most of value-sized packages of meat and other ingredients when they go on sale and takes care of a second meal on another busy night when you'd usually lean on takeout.
Start with mini sweet peppers and skirt steak. The peppers are cooked and finished with cider vinegar for brightness. The spice-rubbed steak is grilled to perfection. Save half of one steak and some of the pepper mixture, then serve the rest with sides like grilled veggies and rice. Later in the week, assemble cheesy quesadillas and bake together (no flipping in a skillet!).
For now: Grilled Skirt Steak with Peppers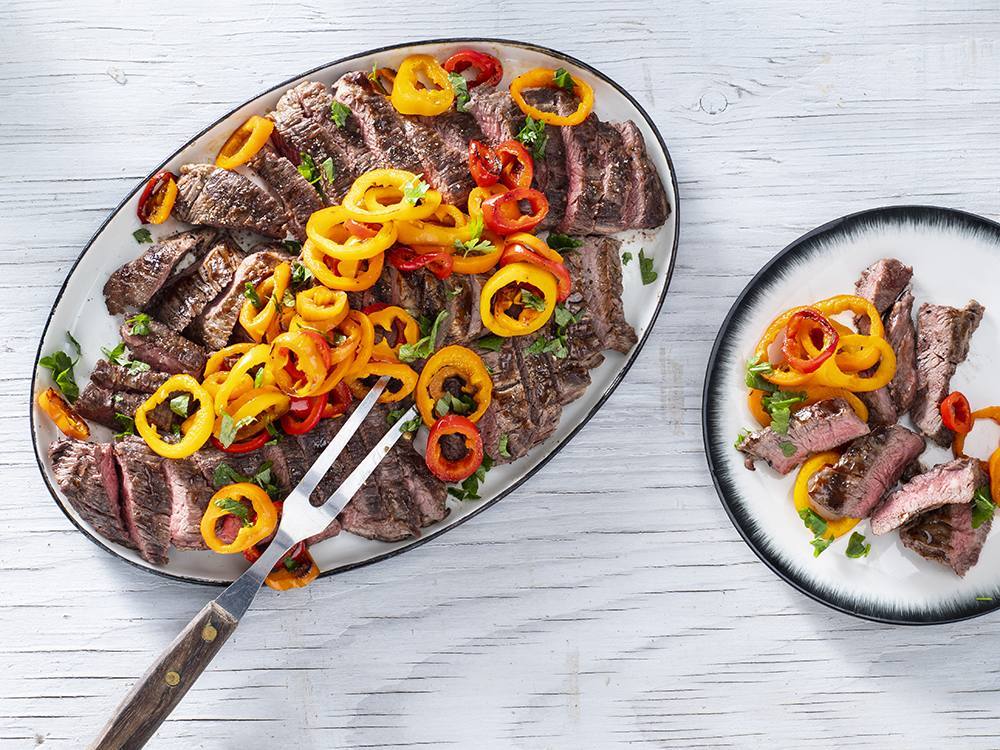 For later: Skirt Steak Quesadillas
Use some of the cooked steak and peppers to make skirt steak quesadillas. Preheat your oven to 425°F. Chop half of 1 grilled skirt steak and ¾ cup pepper mixture. Divide evenly among 4 (8-inch) flour tortillas, placing toward one side of each tortilla. Top each with 1/3 cup grated Cheddar cheese. Fold tortillas over to form half-moons. Arrange on greased, foil-lined sheet pan. Coat tops with cooking spray and bake 6 min., per side, until golden brown. Serve with salsa and sour cream, if desired.