Save time and money with a cook once, eat twice meal strategy: Make a little extra with one meal for now, then transform those leftovers into a simple, quick meal for later in the week. Cook once, eat twice helps you make the most of value-sized packages of meat and other ingredients when they go on sale and takes care of a second meal on another busy night when you'd usually lean on takeout.
Start off with hearty black bean chili. This vegetarian main uses the Instant Pot to make dried black beans tender and creamy in under an hour. Before serving the soup, use a slotted spoon to reserve 2 cups of the black bean and veggie mixture, leaving the broth behind. You'll use these beans to make the black bean tostada pizzas on another night.
Instant Pot Black Bean Chili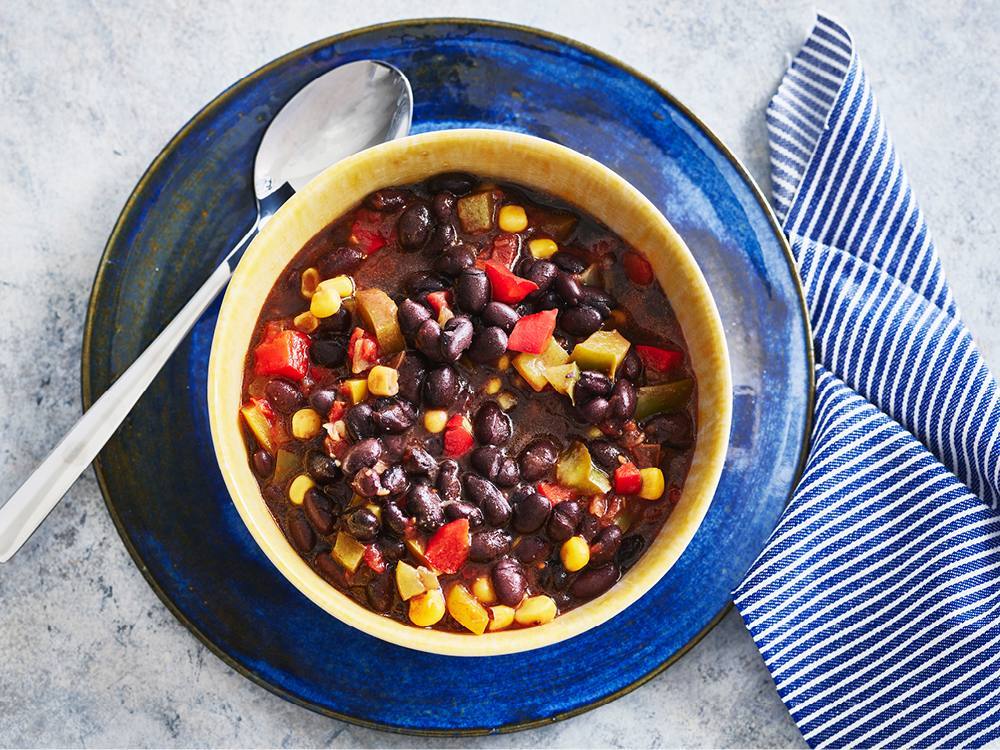 Use the 2 cups of cooked black beans and veggies (minus their liquid) to make black bean tostada pizzas. Coat a baking sheet with cooking spray and add 4 pitas. Mash black bean mixture in a bowl and spread over pitas, then top with 11/2 cups shredded Cheddar cheese. Bake at 450°F for 8-10 min., until the edges are browned. Serve with salsa and sour cream.
Black Bean Tostadas