Save time and money with a cook once, eat twice meal strategy: Make a little extra with one meal for now, then transform those leftovers into a simple, quick meal for later in the week. Cook once, eat twice helps you make the most of value-sized packages of meat and other ingredients when they go on sale and takes care of a second meal on another busy night when you'd usually lean on takeout.
Start off with a classic "Mississippi roast". Chuck roast simmers in the slow cooker with pepperoncini and dried onion soup mix until rich and fall-apart tender. You'll reserve some of the beef, cooking liquid, and pepperoncini for roast beef and Swiss sandwiches later in the week. Serve the rest over store-bought mashed potatoes for a super comforting main.
Slow Cooker "Mississippi Roast"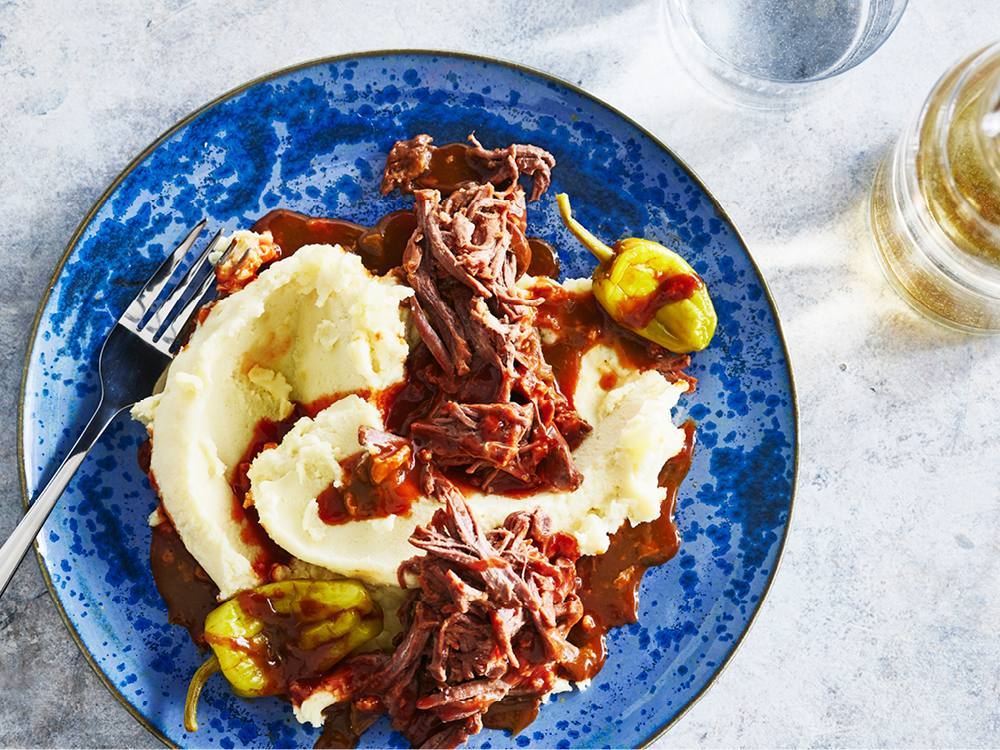 Use the reserved pot roast, pepperoncini, and cooking liquid to make roast beef and Swiss sandwiches. Chop the pepperoncini and add to the cooking liquid, along with the shredded pot roast, and reheat. Serve on four toasted buns. Top each with a slice of Swiss cheese and place under the broiler for 30 sec. to 1 min. to melt.
Pot Roast Sandwiches