Vegetable Wellington
The mouthwatering taste and dazzling presentation of this plant-powered play on beef Wellington will be the star of any holiday spread. A savory filling of chestnuts, mushrooms, white beans, and veggies wrapped in flaky puff pastry makes this vegan-friendly meal stick-to-your-ribs satisfying.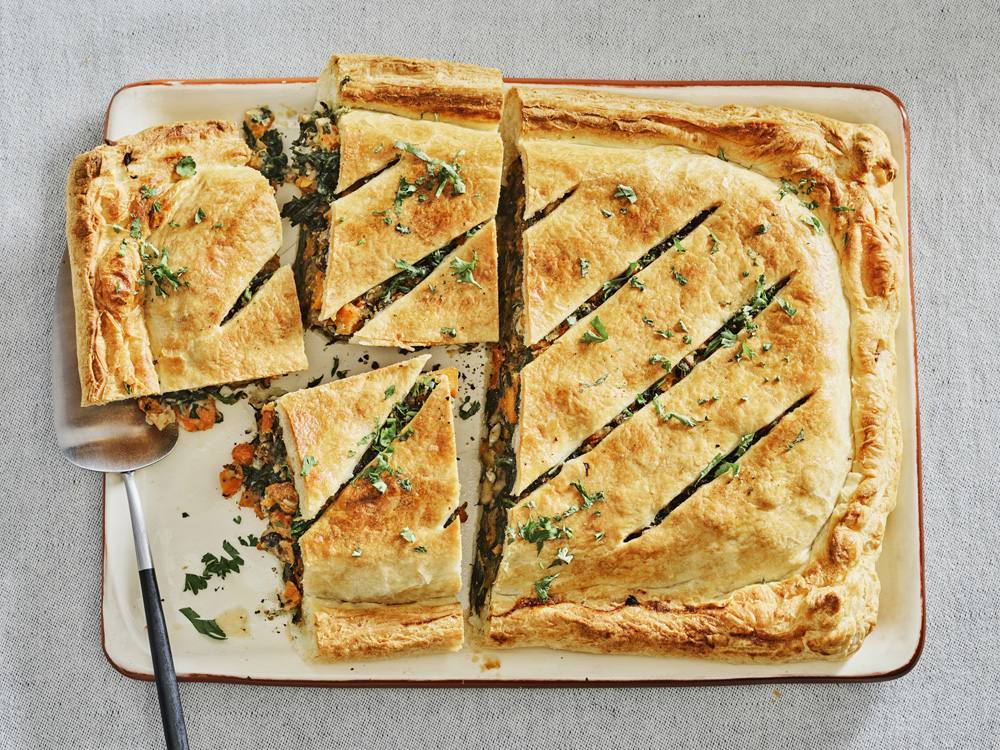 Butternut Squash Mac and Cheese with Cheesy Breadcrumbs
This grownup version of mac and cheese gets its earthy, mildly sweet flavor and velvety texture from nutritious butternut squash. Elbow noodles cook in the creamy three-cheese sauce, saving a step during holiday meal prep, before finishing in the oven with a cheesy herbed breadcrumb topping.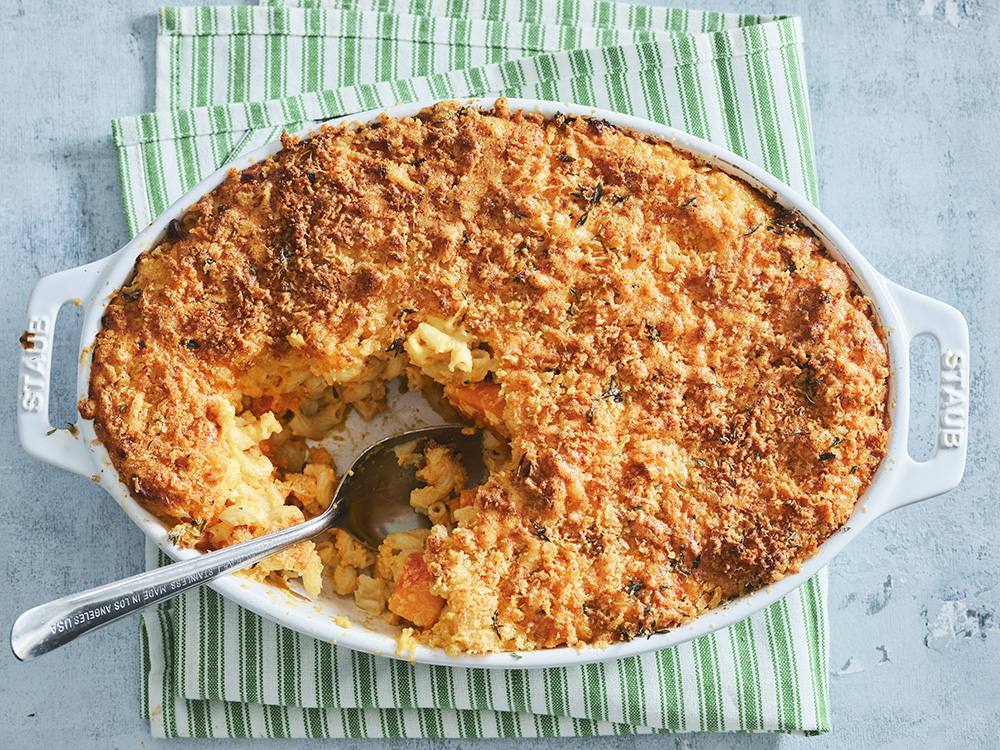 Potato Leek Tart
This elegant (and easy!) tart inspired by potato leek soup makes an impressive entrée or appetizer with just 10 minutes of prep. Tangy morsels of goat cheese turn golden brown and creamy in the oven on top of store-bought pie crust filled with leeks, fresh herbs, and Yukon Gold potatoes.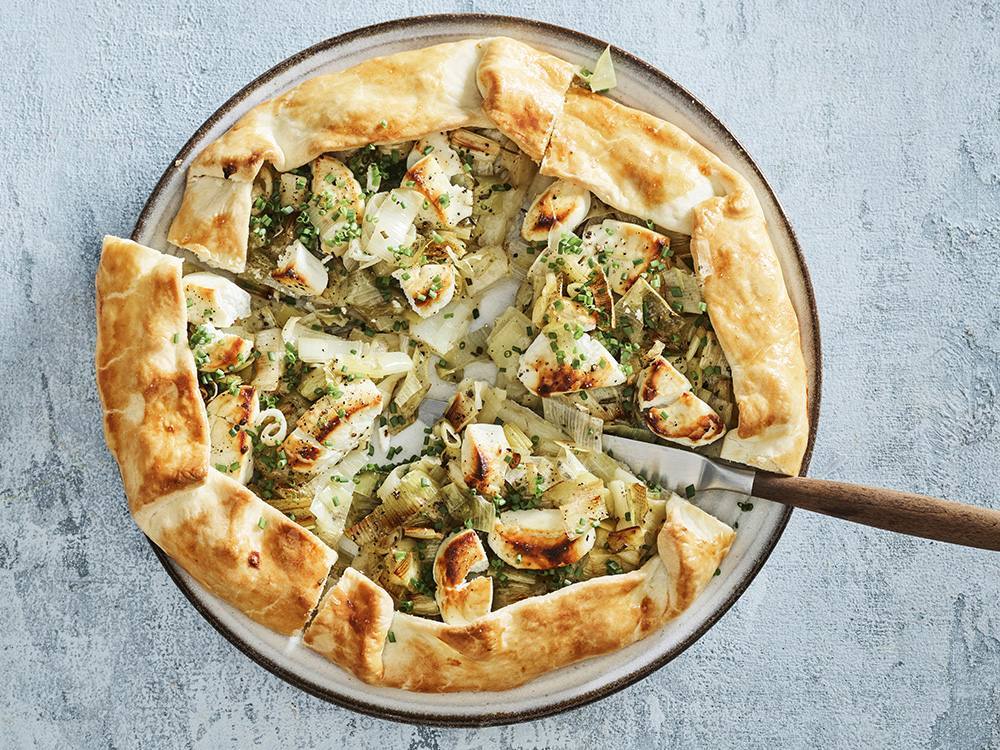 Creamed Spinach Gnocchi Bake
Indulge your guests in a creamy, luscious pasta while giving yourself the gift of fuss-free entertaining. Five ingredients and seven minutes of prep are all you need for cheesy gnocchi baked in a decadent cream sauce with spinach and bubbly brown mozzarella.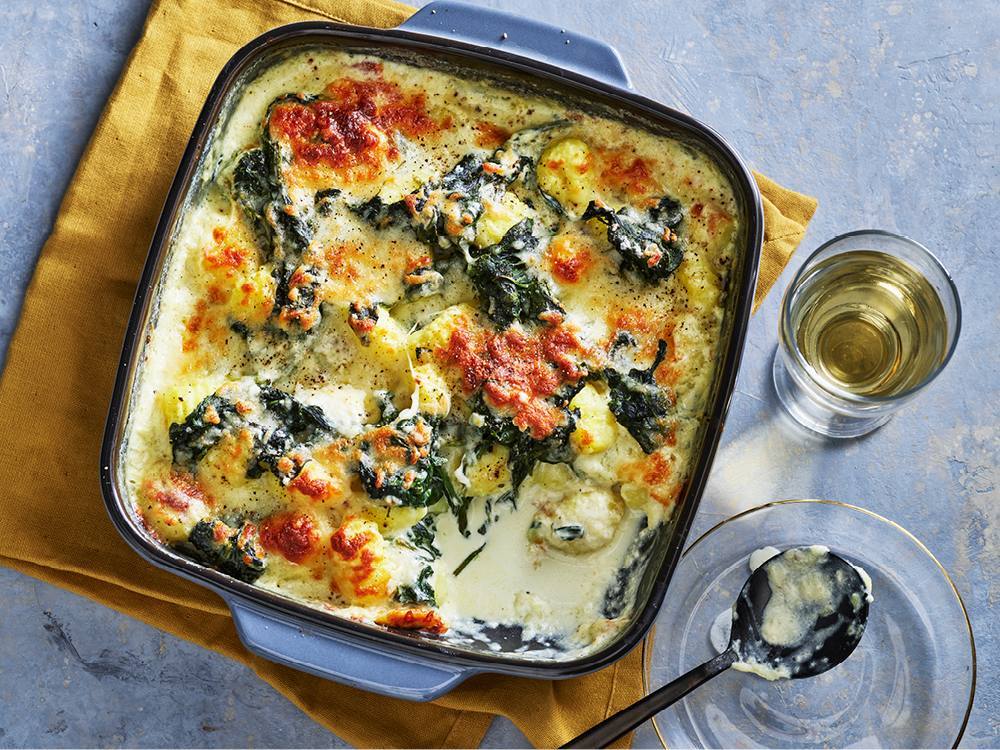 Brussels and Arugula Salad with Pomegranate Dressing
This savory-sweet, peppery salad dressed in red and green makes an eye-catching centerpiece for any holiday buffet. The bold flavor and crunch of arugula and shredded Brussels sprouts pairs perfectly with tangy fresh pomegranate and sharp Cheddar tossed in citrus-pomegranate dressing.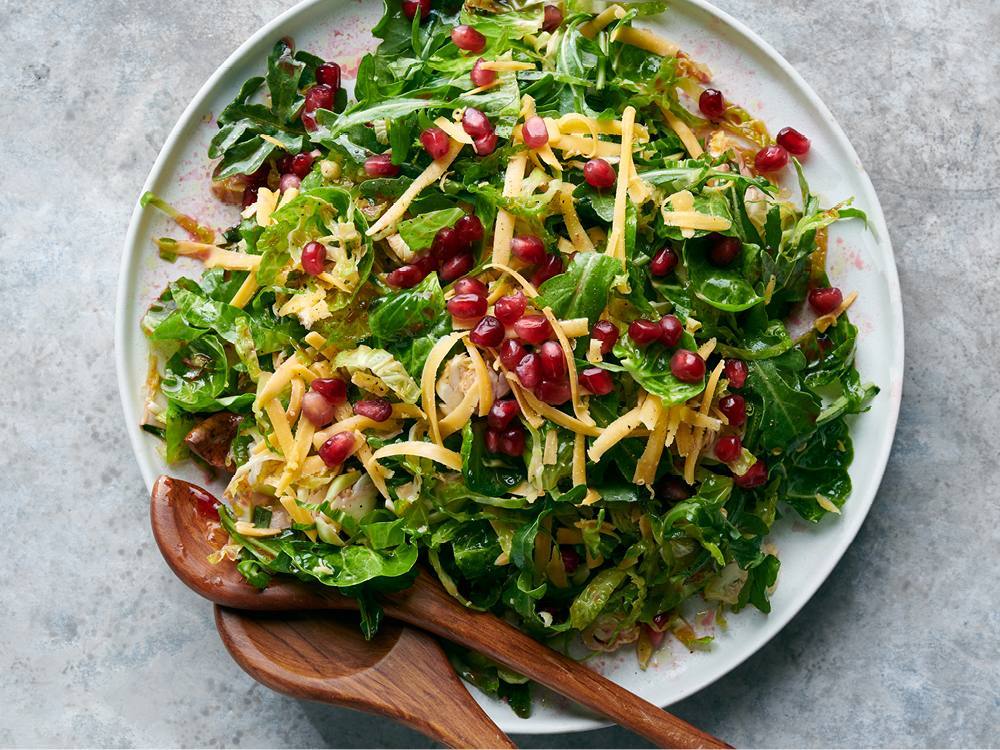 Polenta Veggie Bake
Tender polenta serves as the base of this hearty, nutrient-rich bake bursting with the flavors of Italy. Tomato sauce and melty mozzarella combined with sauteed wild mushrooms, spinach, and butternut squash tastes like an unexpected twist on vegetarian lasagna.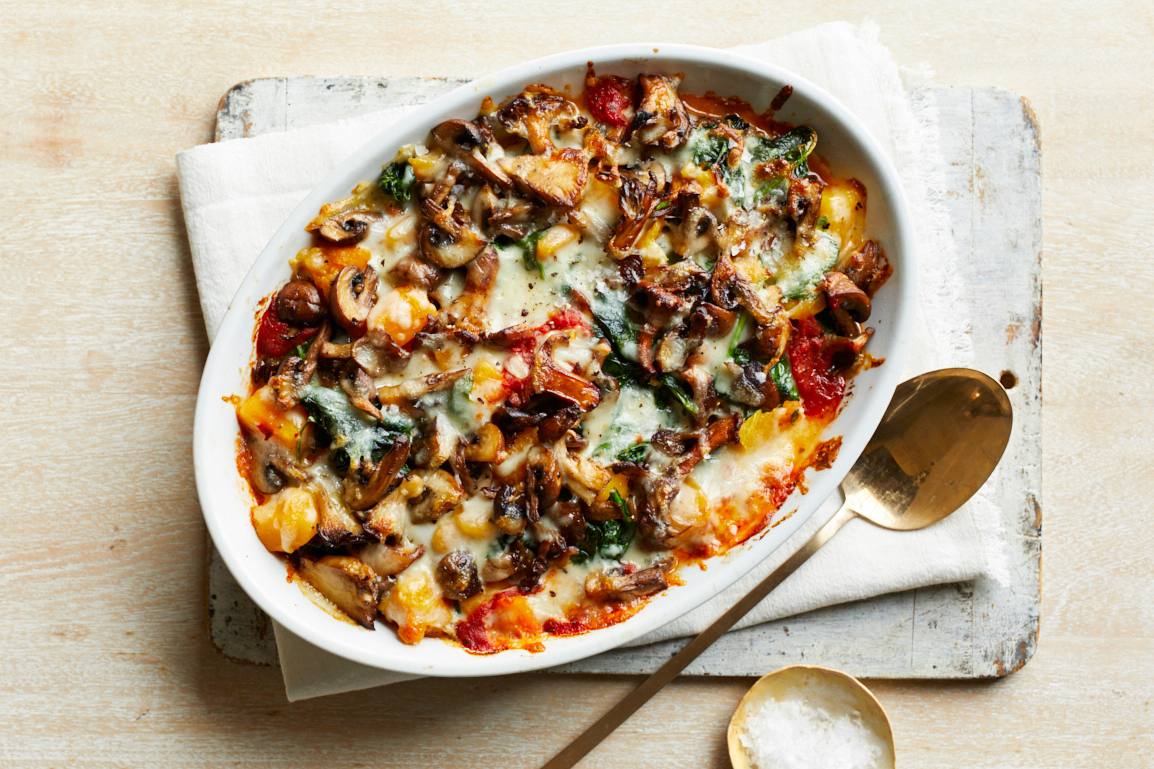 Whole Roasted Cauliflower with Tahini Sauce
Serve a vegan-friendly main that arrives at the table with all the flourish of a traditional holiday roast. A three-spice blend adds savory depth of flavor to whole roasted cauliflower finished with crunchy pistachios, fresh cilantro, and nutty-sweet tahini dipping sauce.