The advantage of a grazing board is convenience: You can set it up in advance and then set it out when it's time to eat, replenishing as necessary. To keep things simple and to allow everyone to snack at their own pace, we recommend featuring foods that can be safely served at room temperature.
The basics of creating a grazing board are simple:
Start with a large tray, a wooden board, or a platter with a wide, flat base. 

Choose your goodies. Aim for 6–10 items, and make sure there is variety, including some fresh ingredients. Don't forget dips, pickles, and condiments.

Keep each item separate on the board so that it looks appealing.

If you're putting the board together a few hours before you will be serving it, cover it with plastic wrap or foil and refrigerate. Don't include anything that could go stale, such as chips, bread or crackers. Add them right before serving and then top off as needed.

To keep your platter cool while it's sitting out during warm weather, place it on a large tray or rimmed sheet pan filled halfway with ice.
Ready to get started? Here are a couple of grazing boards that show just how versatile this way of eating can be.
KIDS ALL-DAY GRAZING BOARD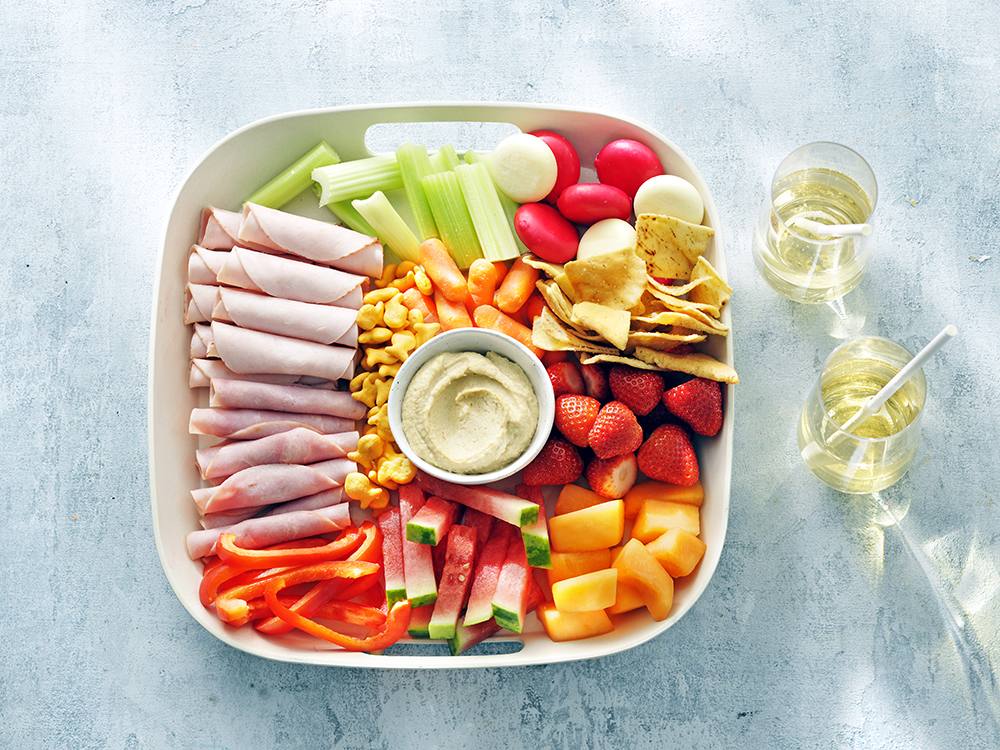 Hungry kids won't be constantly calling for snacks with this board. It's balanced with foods both you and your kids can feel good about—and it's simple enough that children can create their own grazing boards, choosing one or more item from each category.
Protein: Hummus, mini cheeses or string cheese, hard-boiled eggs, almond butter, sliced salami
Fruit: Strawberries, melon, orange wedges, dried apricots, raisins, blueberries, red and green grapes

Veggies: Celery sticks, baby carrots, sugar snap peas, mini sweet peppers, zucchini and summer squash sticks

Crunchy snacks: Pita chips, cheese crackers, pretzel chips, popcorn, tortilla chips
DELI SNACKING BOARD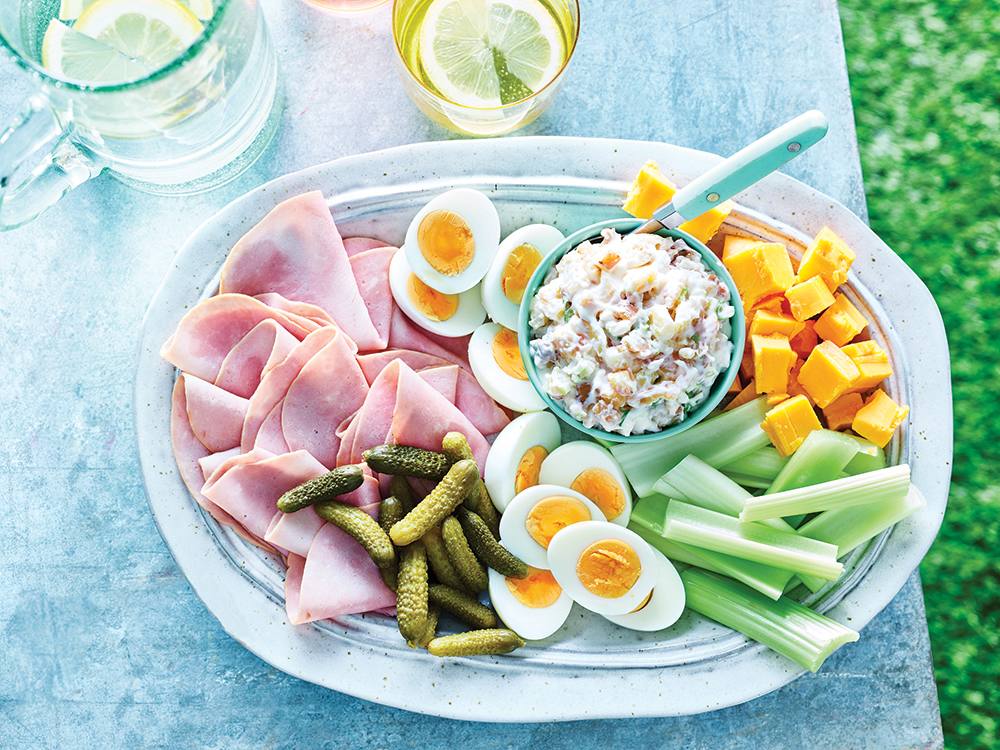 This is probably the easiest way to feed your family or a group of friends. Most of this no-cook board comes right from the deli. Here are a few ideas of what you can add:
Prepared deli chicken salad

Prepared deli potato salad

Sliced Cheddar or Colby Jack cheese

Deli-sliced maple smoked ham

Deli-sliced roast beef
Sliced peppered salami

Pickled pepperoncini, drained

Whole romaine heart leaves

Crackers or sliced French or Italian bread

Grape tomatoes