When it's time to serve the bird, how you carve it is almost as important as how you cook it. Check out our simple, step-by-step tutorial on the best way to slice your turkey (or chicken) to get the most meat and a beautiful presentation every time.
Step 1: Use kitchen shears to cut twine from legs.
Step 2: Using a sharp kitchen knife, slice between the leg and body to remove the drumstick and thigh in a single piece. Repeat on the other side.
Step 3: Remove each half of the breast in a single piece by guiding your knife along and around the breast bone.
Step 4: Cut and remove the wing. Repeat on the other side.
Step 5: Slice each leg to separate drumstick from thigh.
Step 6: Slice the breast into approximately 1/2-inch slices.
Step 7: Fan out slices on a platter and arrange with the rest of the turkey.
Here are three Turkey recipes for you to try:
Cider-Glazed Turkey and Gravy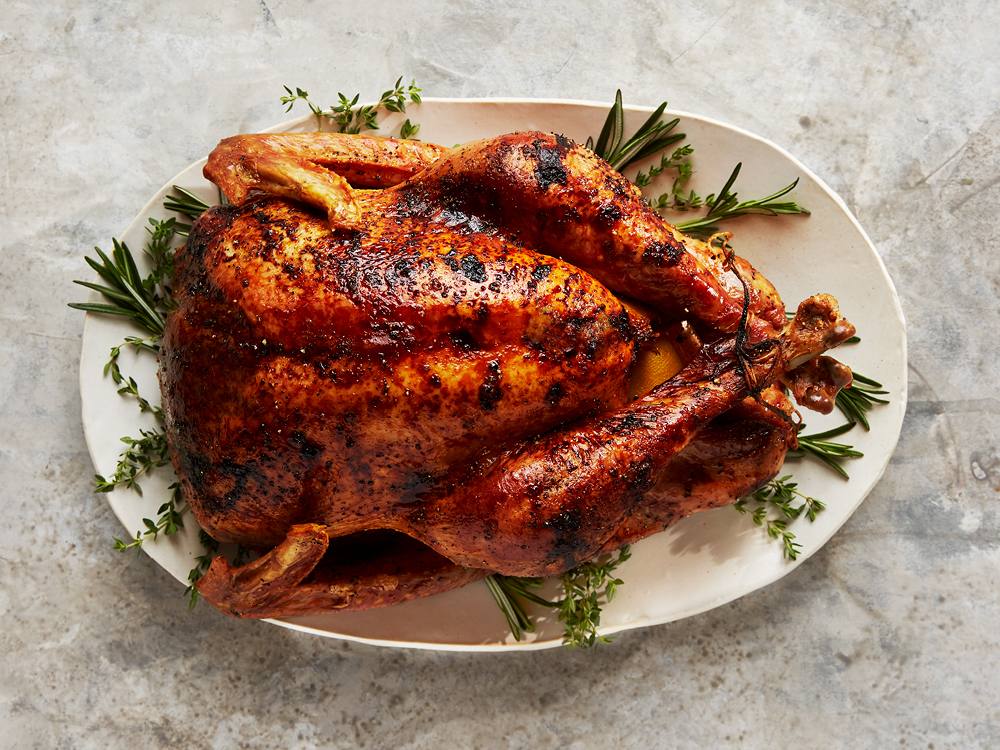 Citrus-Herb Turkey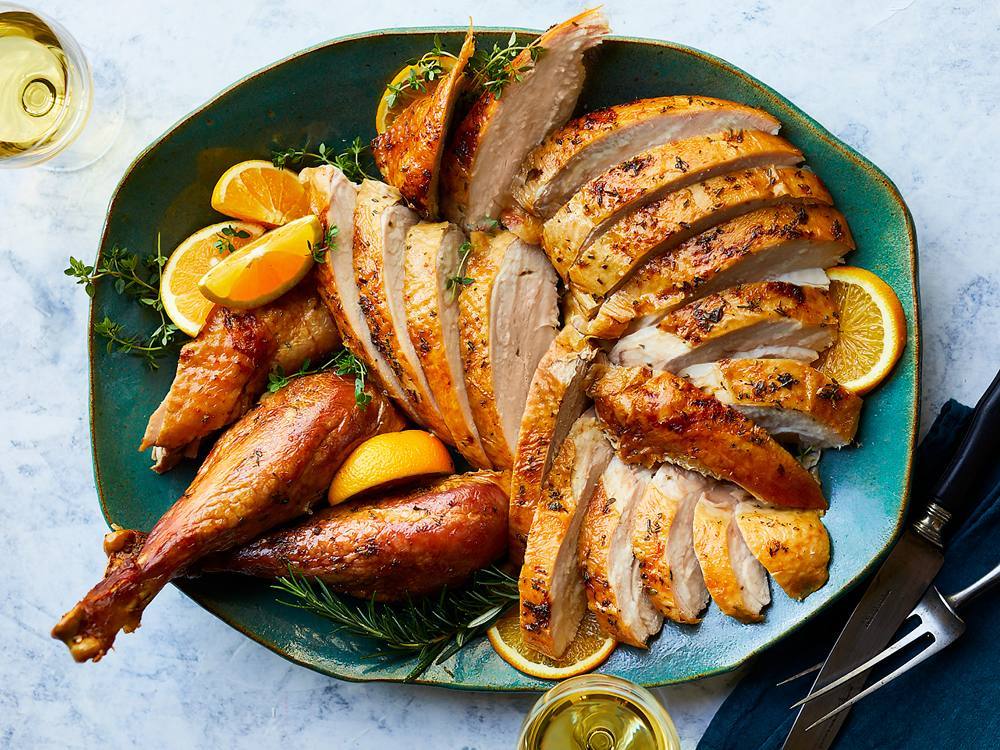 Maple-Thyme Dry-Brined Turkey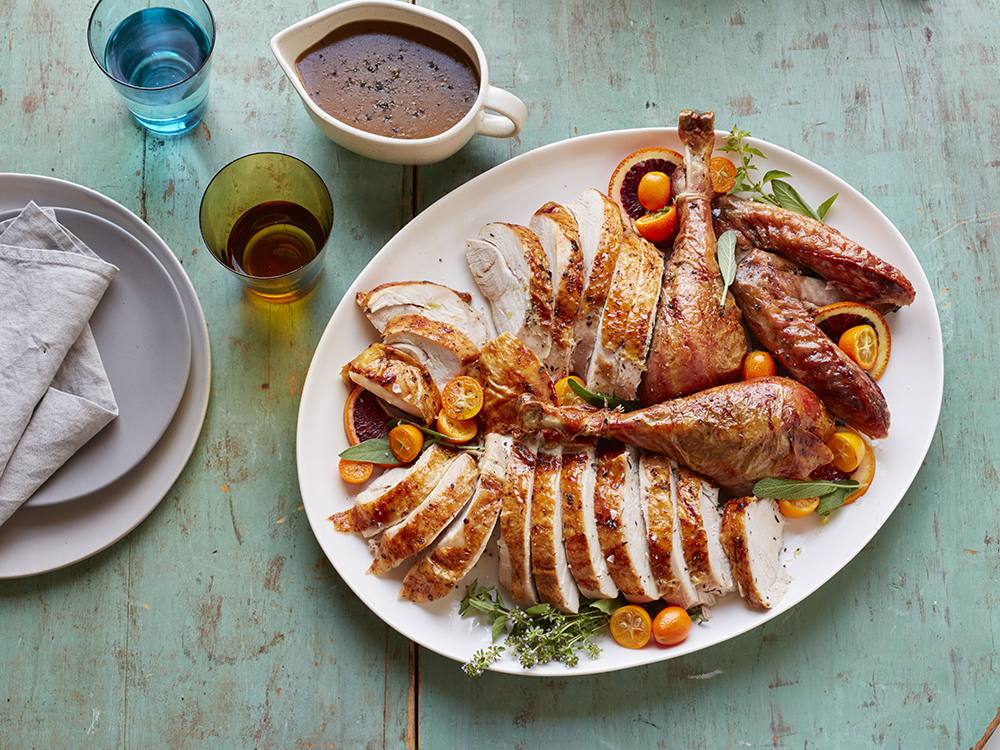 Happy Thanksgiving!