A few tips to help stir kids' culinary curiosity:
1. Let them choose the recipes. Selecting the menu is the first step in allowing kids to take ownership of a meal. Plus, they'll be more excited to cook if it's a recipe that they enjoy, or a new recipe with favorite familiar flavors.
2. Grocery shop together. Let kids help with shopping and encourage them to use all of their senses when picking out ingredients. For younger kids, it's a chance to learn about new foods; for older kids, it teaches real life skills, like how to choose produce and stick to a budget.
3. Make cooking a regular part of their routine. Set aside one meal per week for kids to create. The more they cook, the more confident they'll be in the kitchen (and the more help you'll get at mealtime).
Before kids get started, complete this checklist to keep things clean and organized:
1. Wash your hands
2. Read the entire recipe
3. Gather ingredients and equipment
Ready to get cooking? These five tasty breakfast and dinner recipes include steps that any young sous chef (ages 6-9) can help complete. Older kids (ages 10 and up) can make these recipes from start to finish with a grownup nearby to watch and help as needed.
Homemade Chocolate-Oatmeal Cookie Cereal
No one can resist a bowl full of (surprisingly nutritious!) cookies for breakfast. Little hands will love rolling whole wheat-oatmeal cookie dough into spoon-sized bites of cereal served in a bowl with milk.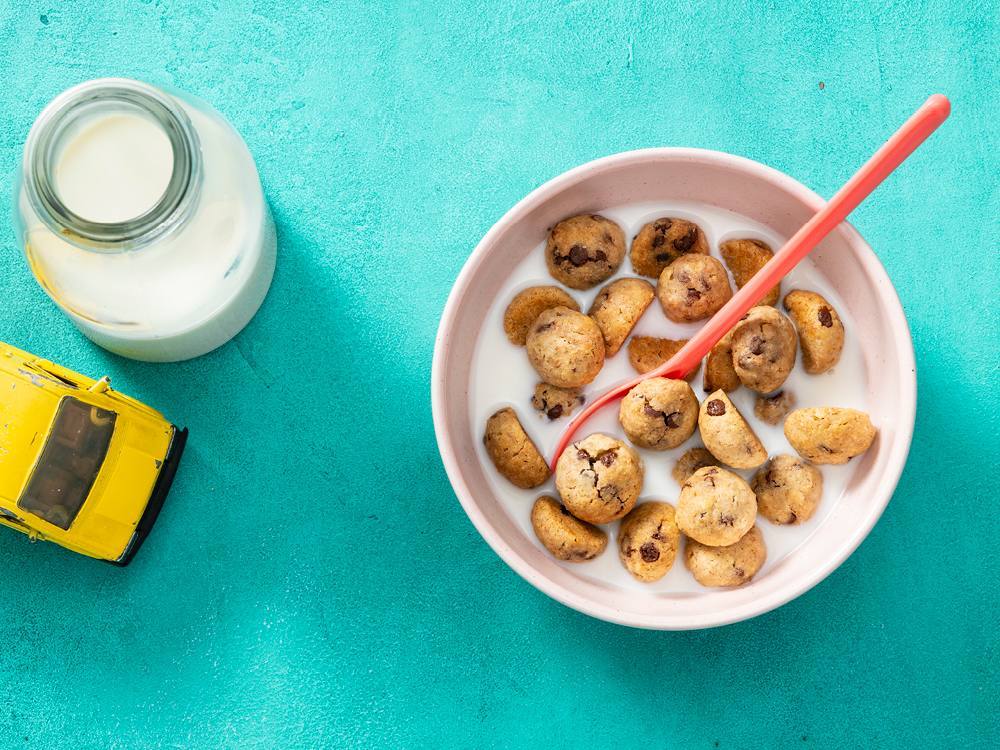 Freezer-Friendly Baked French Toast Sticks.
French toast turns finger food in this easy recipe that freezes beautifully and reheats in less than a minute. Kids can whisk the vanilla and cinnamon-spiced egg mixture before dunking sticks of whole wheat bread and placing them on a sheet pan for a grownup to bake.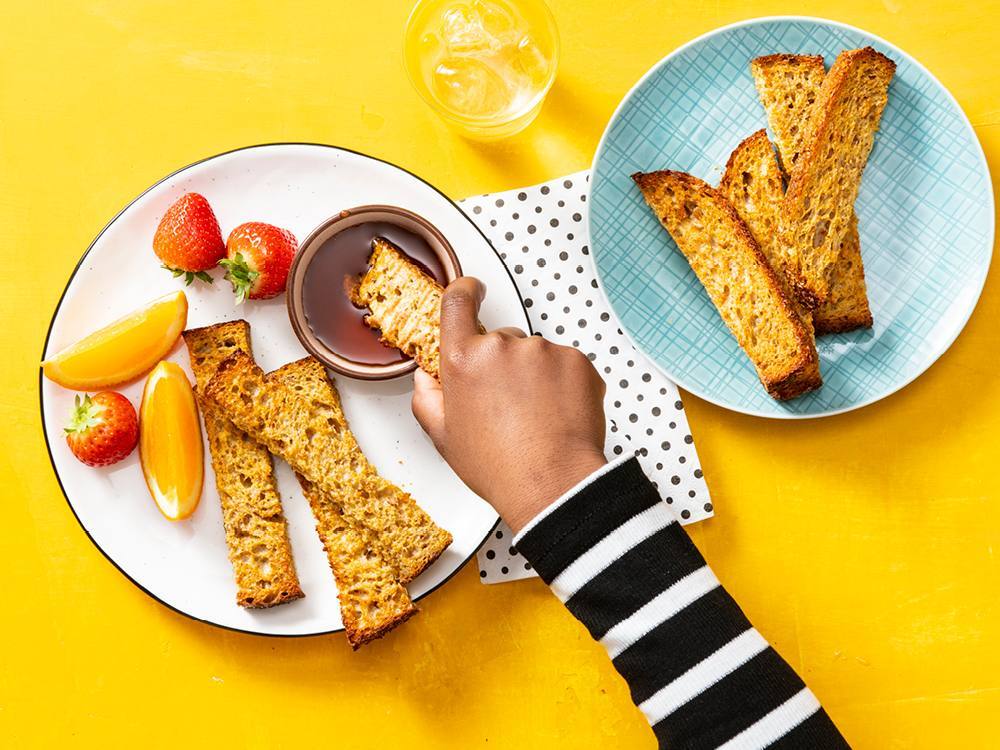 Mini Tater Bite Omelets
These cheesy, veggie-loaded omelets are perfectly portable and loaded with golden-brown tater bites. A muffin pan makes easy work of portioning and cooking; kids can fill the pan with tots and vegetables (bell peppers and broccoli, or any combo they like), carefully grate the Cheddar, and whisk and pour the eggs on top.
Mini Chicken Pot Pies
Roll and fill your way to hearty, personal-size chicken pot pies with just a few minutes of prep. Store-bought puff pastry makes a no-fuss crust kids can roll and press into the cups of a muffin pan, before adding a savory filling made with rotisserie chicken and frozen mixed vegetables.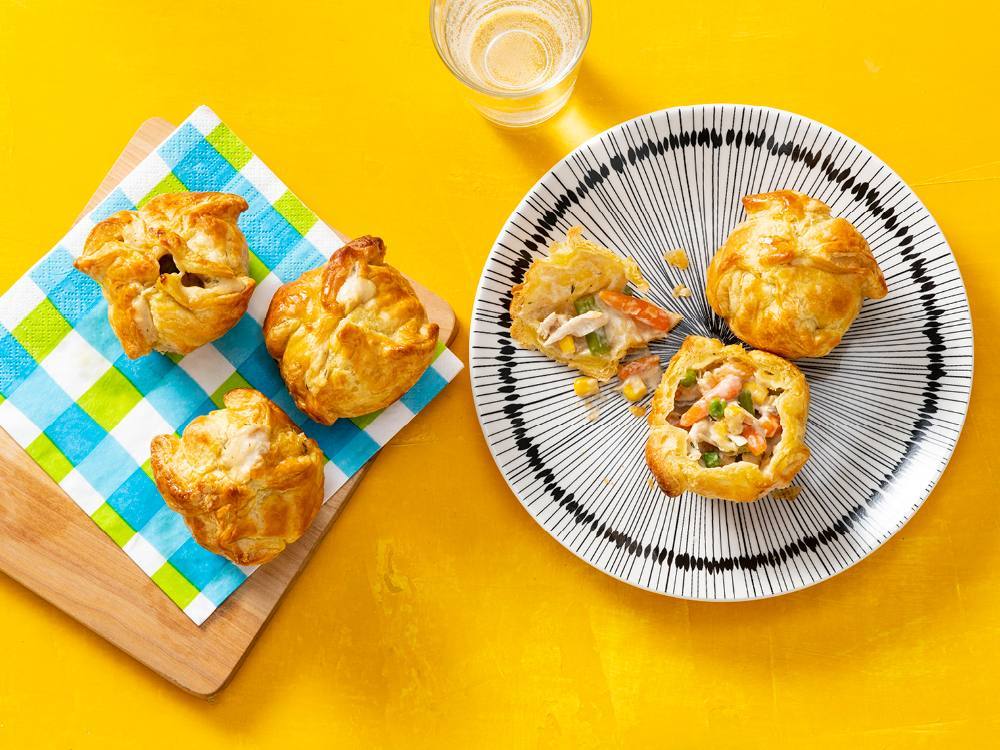 Baked Beef Chimichangas
This baked version of crispy chimichangas delivers all the flavor without the mess of deep frying. Kids can control the assembly line: adding a mixture of seasoned ground beef, corn, and cheese to flour tortillas, rolling burrito-style, and then coating with cooking spray for a golden-brown, oven-crisped texture.