Stock your freezer and pantry – Frozen vegetables are just as nutritious as fresh vegetables and are an inexpensive shortcut for plant-based meals. Round these out with plant-based proteins such as budget-friendly beans and lentils.
Add lots of variety – Providing a mix of colors, textures, and flavors in a meal takes the focus off the meat and makes plant-based eating more fun. Think rich avocado with tart red grapefruit or crunchy, sweet bell pepper with briny olives.
Flavor with meat – Use boldly-flavored meats like chorizo, Italian sausage, and bacon as flavor boosters, much like condiments or seasonings. A little goes a long way here: You'll eat less meat and your food will taste even better.
Black Bean Burritos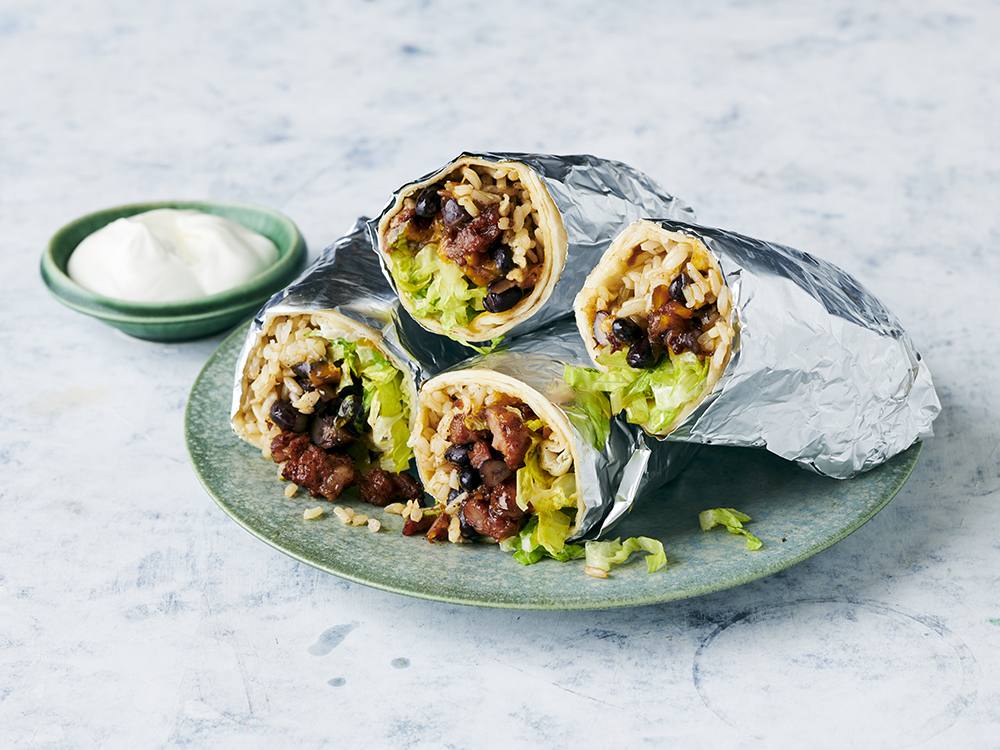 Flip your plate ratio – Instead of meat being centerstage and your vegetables off to the side, try building your plate around veggies and whole grains first so they get top billing.
Sweet Potatoes and Creamed Spinach with Steak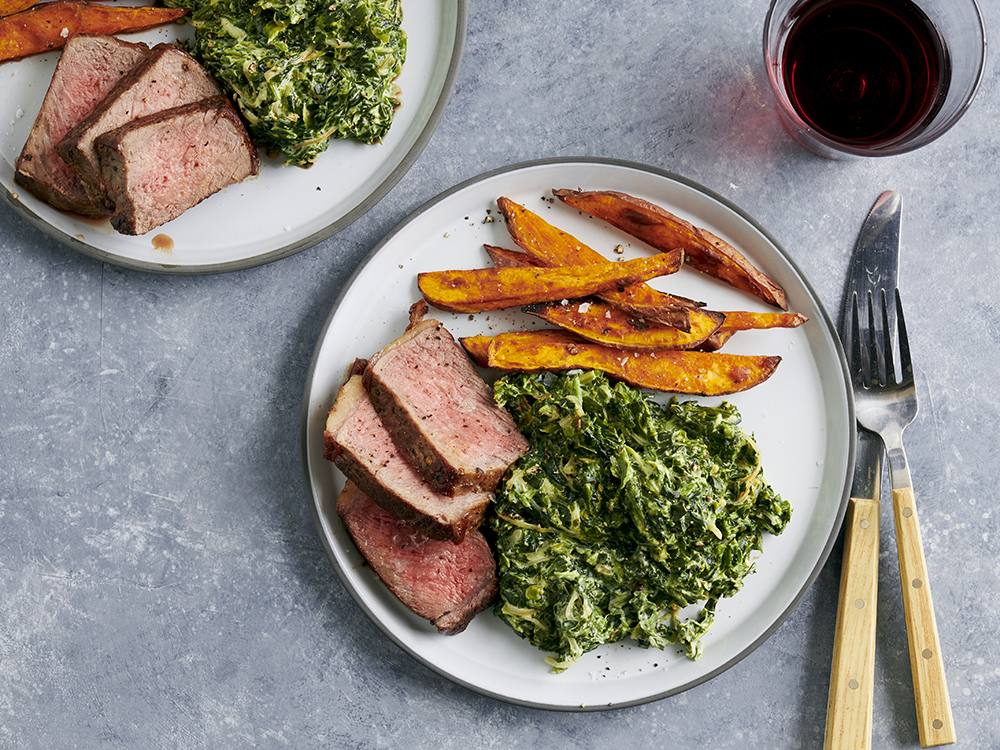 Use your noodles – Pasta, rice noodles, and soba noodles can turn a smaller amount of protein and a mix of vegetables into a satisfying main. You can also add squash or sweet potato noodles from the produce section.
Vietnamese-Style Noodles with Grilled Shrimp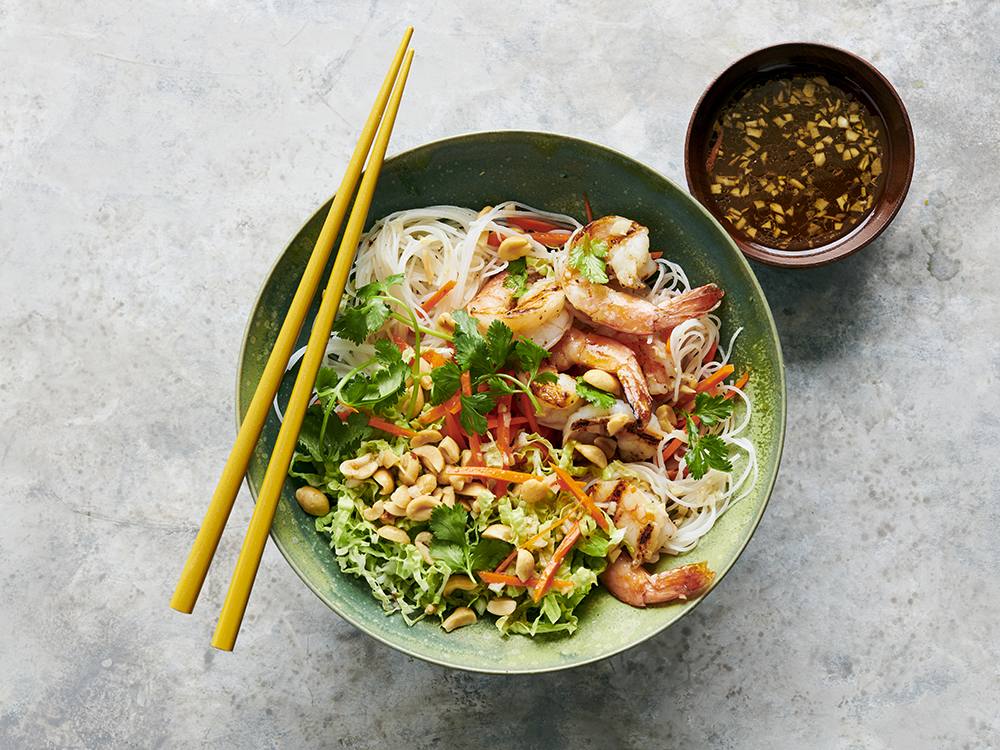 Swap meat for plant-based protein – In tacos, swap beef or chicken for seasoned black beans. Substitute cubed tofu for meat in stir-fries. Load your pizza with hearty veggies like artichoke hearts and mushrooms in place of pepperoni.
Choose plant-based snacks – Snacks are a great way to get even more plants into your day. Instead of using crackers or tortilla chips, dip veggies into hummus, guacamole, and fresh salsa. Pack nuts and seeds for a snack on the go.
Get your family on board – Sneak more vegetables into family-approved favorites like chili, pasta sauce, and tacos. Let kids pick out produce at the store and help prep it in the kitchen so they're more willing to try it.
Make meals more satisfying – Lean on fiber-rich vegetables, grains, and beans to help you feel full. Tofu, lentils, and plant-based meats are all high in satisfying protein. You can also always add more vegetables to your plate.
Eat in season produce – Vegetables and produce that are in season are usually more affordable and tastier. Keep an eye out in your store for in-season produce.