Mini Tomato Burger Bites
These adorable mini-burgers serve a crowd but take just a few minutes to create.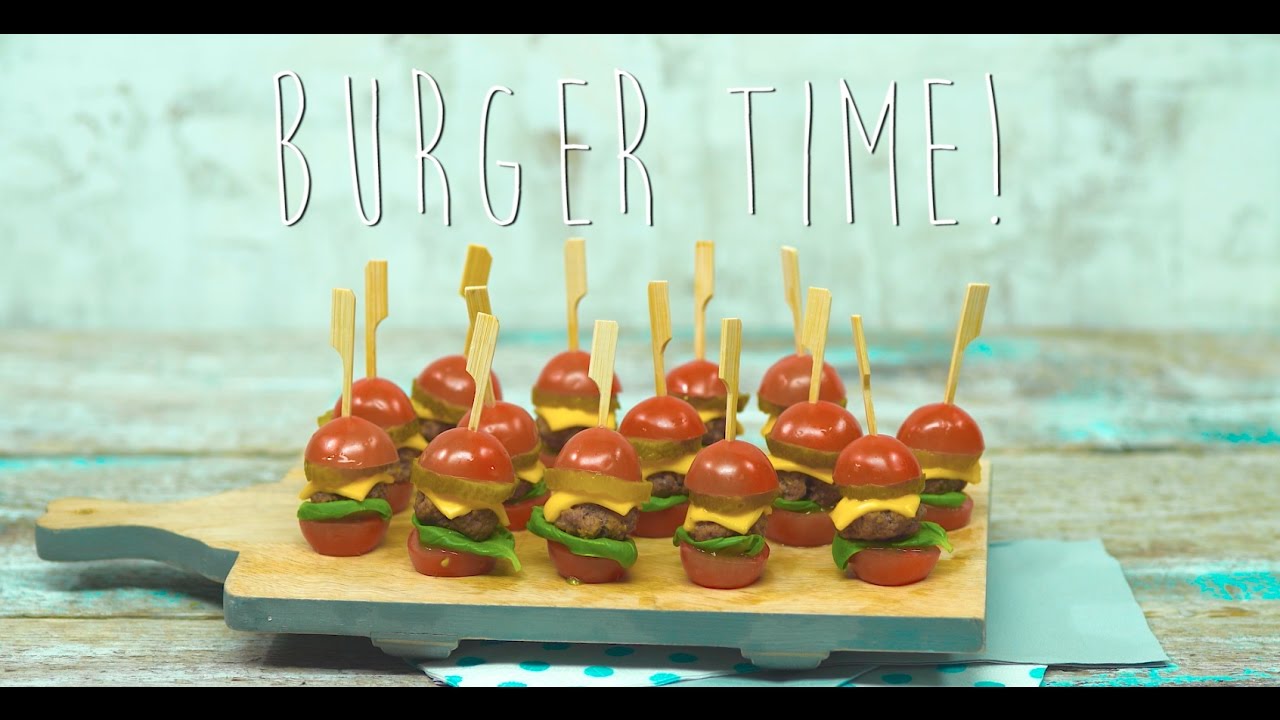 Avocado Serrano Dip
Fire up your guac game with this delicious, spicy version that's ready in 10 minutes. Loaded with plenty of avocado and protein-packed Greek yogurt, it'll keep you going until dinner time!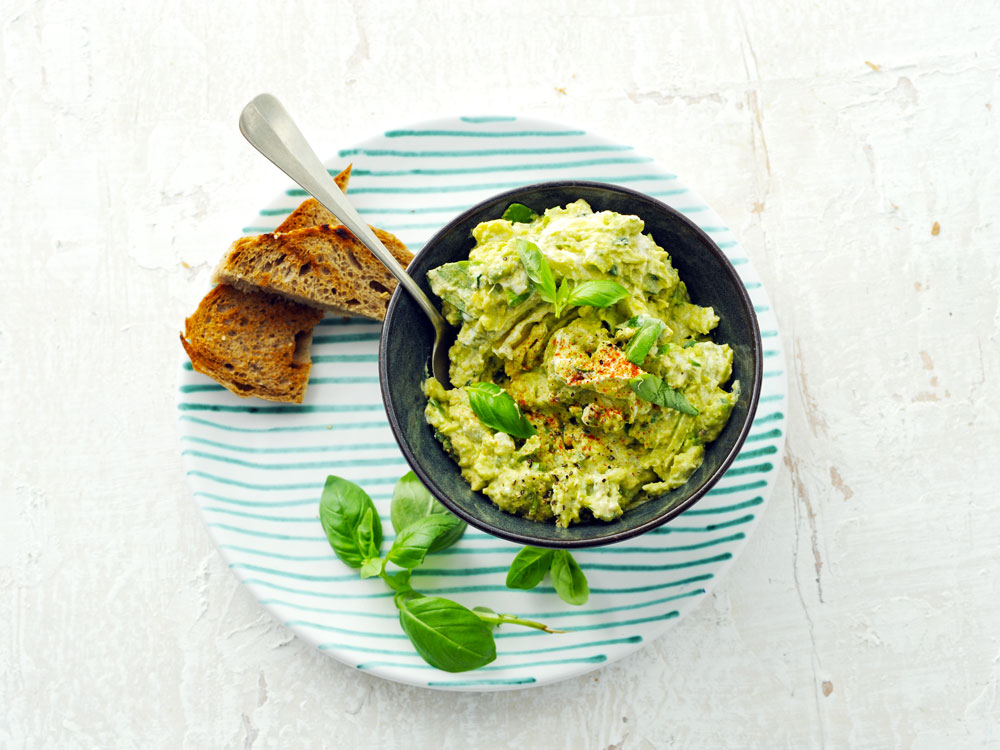 Sweet Potato Pizzas
These veggie-forward pizzas use hearty sweet potatoes instead of a traditional crust. Top them with red onion as we've done, or load them with your favorite toppings for a personalized treat! Watch our easy video to see how it's done!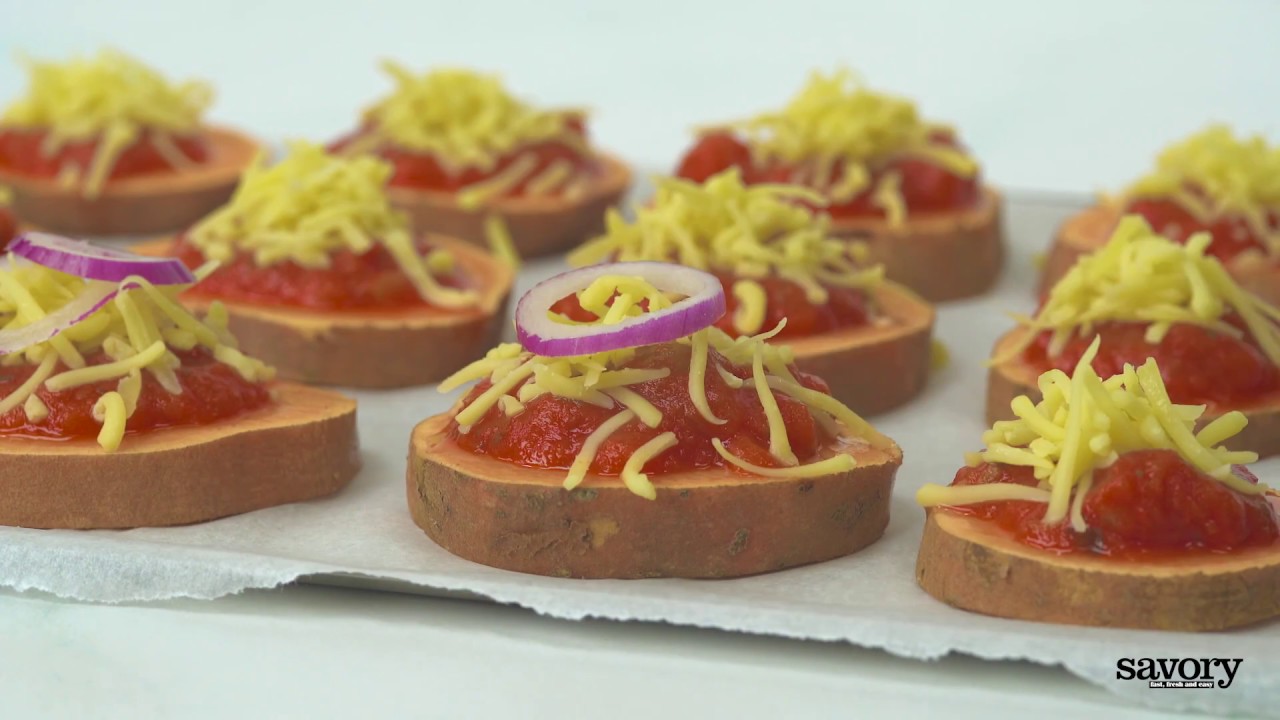 Asian Pear and Smoked Ham
Crunchy, flavorful Asian pear meets savory smoked ham in this easy twist on a charcuterie classic.