Chicken Tagine
Love all-day flavor, but not the idea of spending all day in the kitchen? This Moroccan tagine is the answer. Sweet apricots and earthy chickpeas mingle with a mouthwatering blend of spices, and chicken thighs add lots of budget-friendly flavor. Top it off with crunchy almonds and fresh cilantro.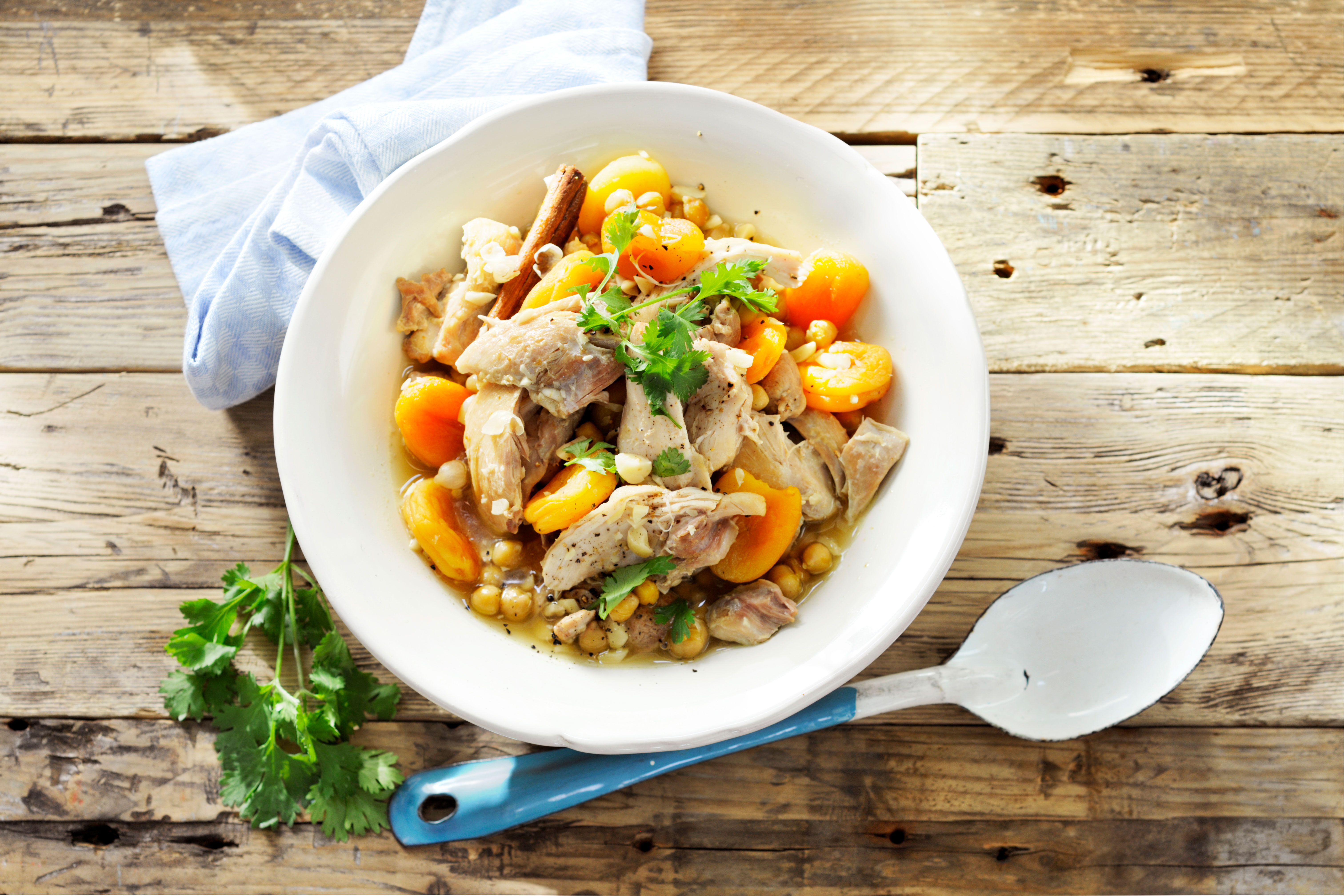 Crispy Greek-Style Chicken Thighs
You can't go wrong with chicken for dinner when it's herby, delicious and done in less than 30 minutes. If you use our Savory Sunday early prep steps, it's on the table even faster. Pair with mashed or roasted potatoes and garlicky sautéed greens.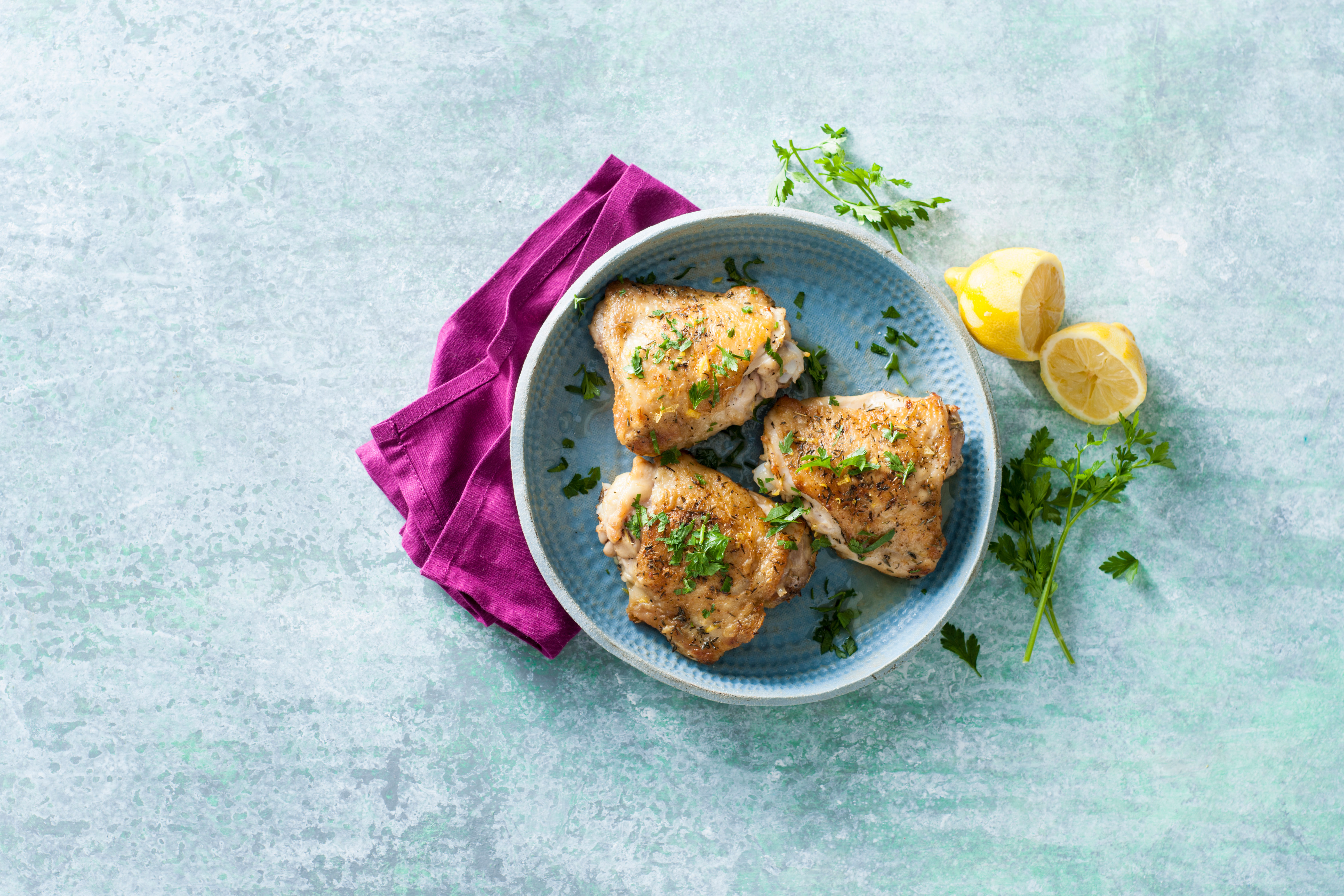 Broiled Hoisin-Glazed Chicken Thighs
How do you shake up chicken so it doesn't get boring? Hoisin sauce! This nutty-sweet sauce has a little bit of zing, and when you combine it with Asian-inspired ingredients like scallions, fresh ginger and soy sauce, there's plenty of fast flavor to keep everyone interested. Try this one with rice and steamed green beans or broccoli.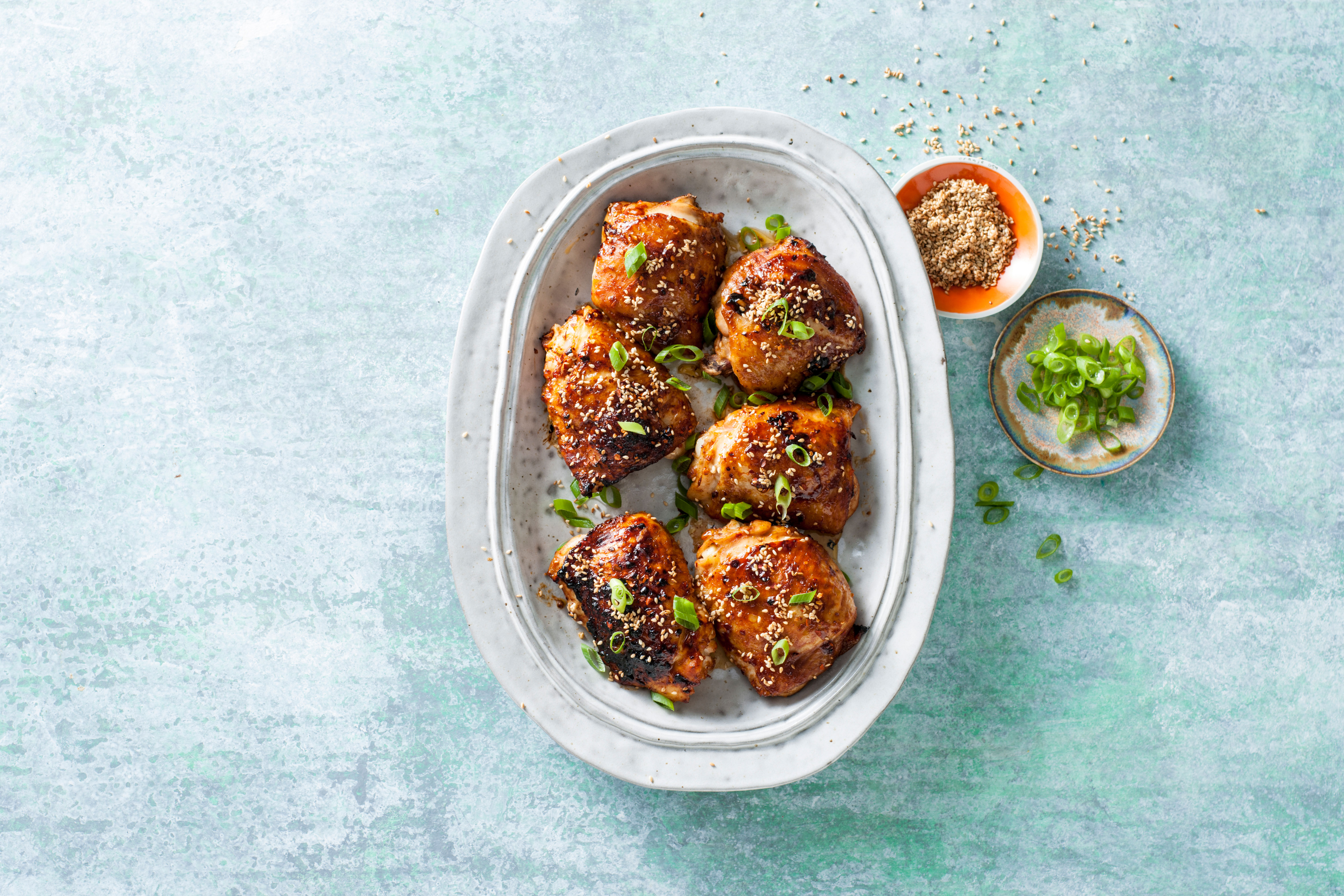 Eggplant Parmesan
There's a reason Eggplant Parm is such a classic family favorite. It's a satisfying meatless meal, combining hearty eggplant slices with lots of easy pantry staples for mouthwatering Italian flavor that's perfect over pasta. Much like lasagna, it's even better the next day, so don't let those leftover go to waste!