Chicken Schnitzel with Arugula and Lemon
Some call them cutlets, some say schnitzel. No matter what you call this classic comfort dish, you can't go wrong with it on a busy weeknight. This baked version tastes just as good as it's pan-fried predecessor, with much less oil in the mix. Serve some tender baby arugula on the side for a pop of green on your plate.
Easy Chicken Tikka Masala
Do you have garam masala in your spice rack? If not, you might want to make a grocery run. It's the key ingredient in our quick Tikka Masala, a mouthwatering dish that's known to cause cravings for leftovers. Our version simmers quickly, giving you just long enough to cook up some fragrant Basmati rice.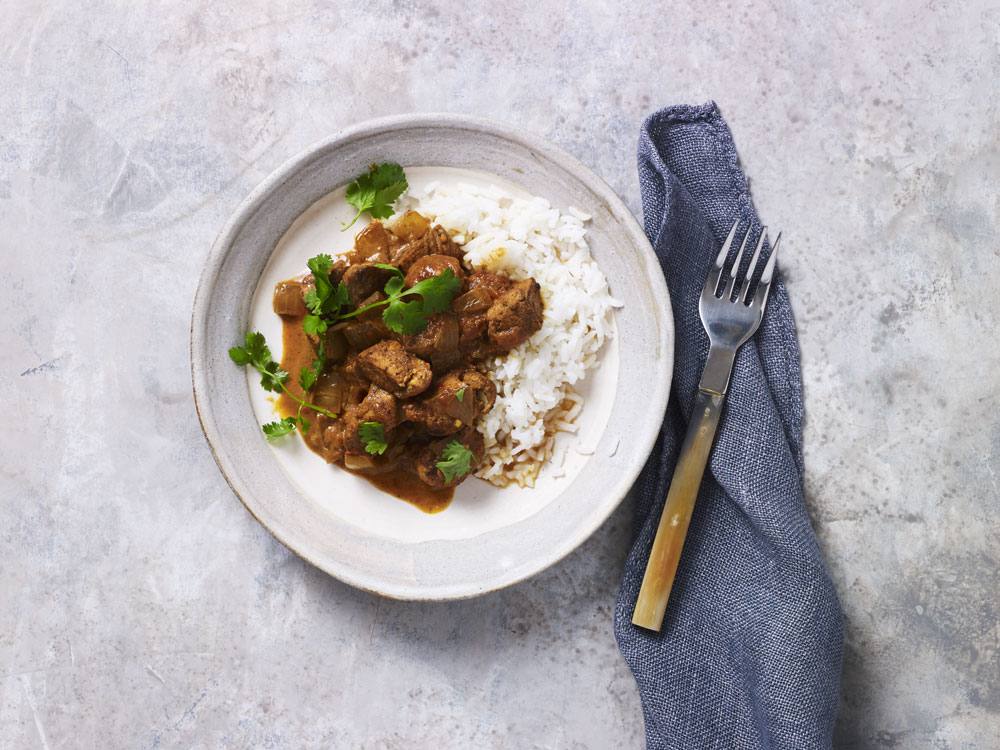 Chicken Pasta Carbonara
In this recipe, boneless chicken gets exquisite flavor from a quick and easy sauce made with sautéed garlic, white wine and flavorful pancetta. Serve it over simple spaghetti (or spaghetti squash, depending on the season.) Peas add sweetness, eggs add richness, and a 15-minute cook time will add some time back in your day.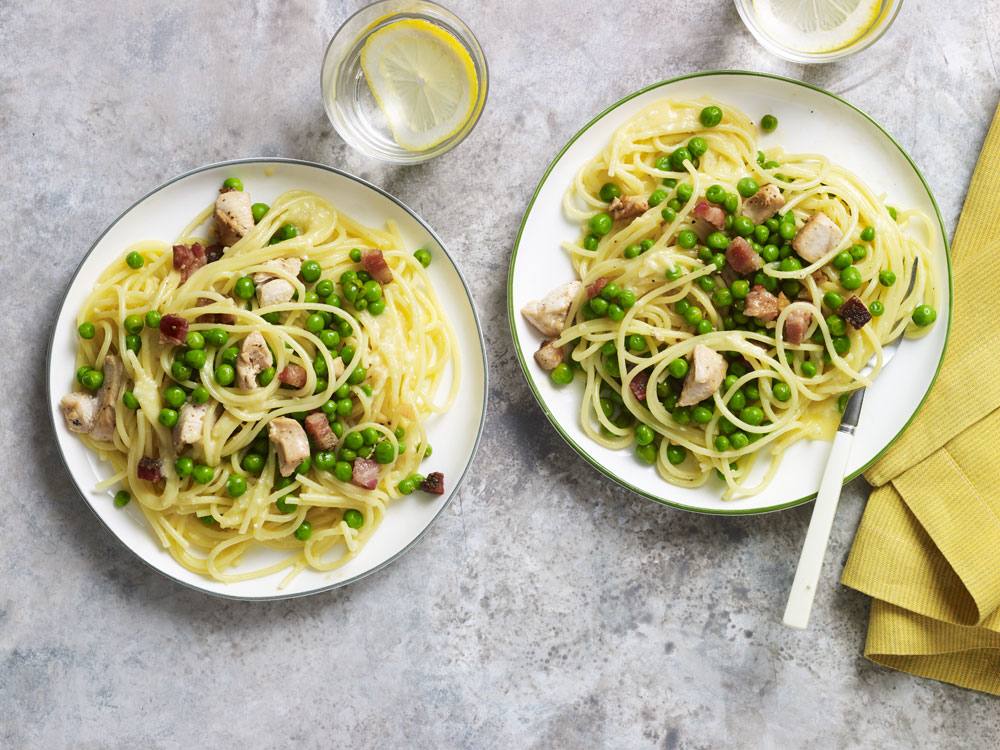 Chorizo Hash with Fried Eggs
Who doesn't love breakfast for dinner? Great any time of day, our chorizo hash is a great way to use up those extra veggies you've got on hand. This dish gets its attitude from spicy sausage, peppers, onions and a generous dash of chili powder. Frozen potatoes tie it all together, saving you lots of peeling time. Pop a fried egg on top of each plate for a showstopping meal in minutes.