Beef Kabobs with Yogurt Dip
The answer to burger boredom? Greek kabobs! Just wrap a skewer with spiced ground beef, then grill or broil. Serve it with a tangy yogurt sauce that you can whip up in just minutes while they're cooking.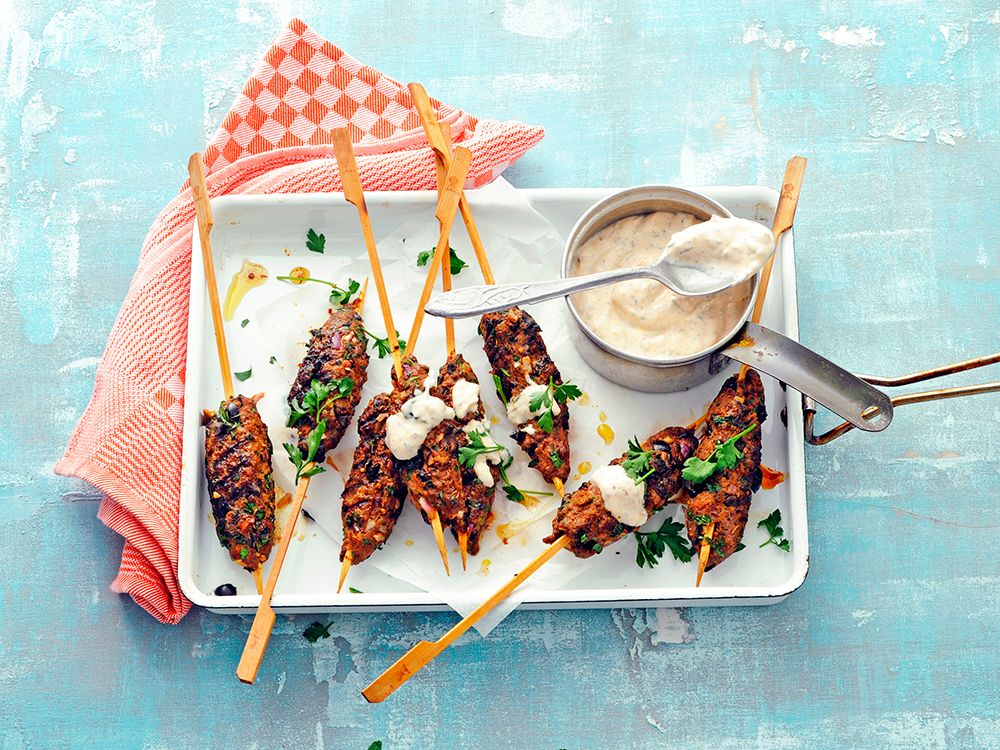 Meatballs in Tomato Sauce
Cook these meatballs in the slow cooker for old-fashioned, slow-simmered taste that will be ready and waiting at dinnertime. All you need is a pack of crusty rolls and dinner is done. If you have leftovers, toss them on top of pasta for tomorrow's lunch.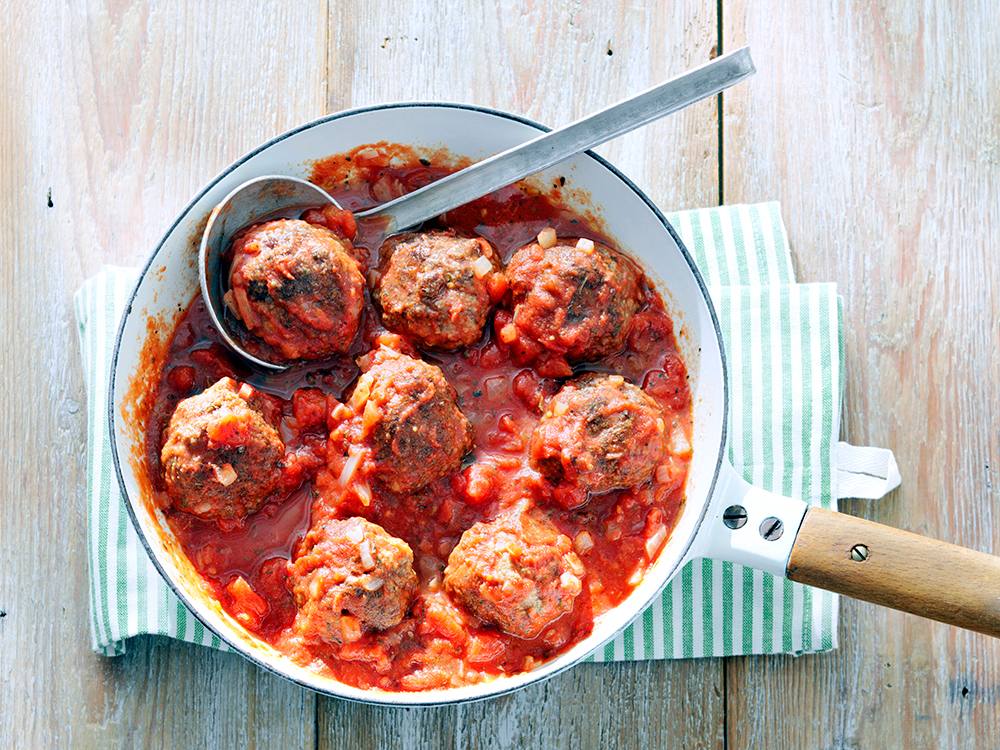 Mini Shepherd's Pies
Is it a cupcake? Not exactly, but it sure looks like one! Watch everyone come running when you pull these cute little pies out of the oven. With a little bit of Savory Sunday-style planning, you'll have them on the table in two shakes of a lamb's tail!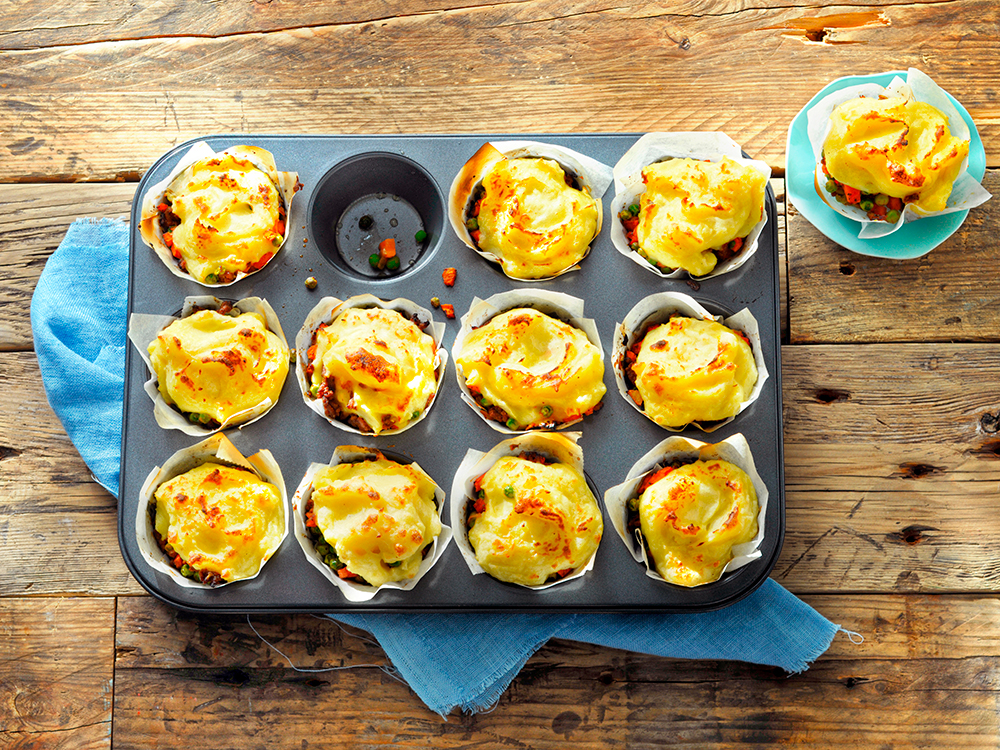 Veggie Frittata
Make it a meatless night with an easy, one-skillet frittata. Sure, it's great for brunch, but with baby potatoes, eggs and cheese, it's hearty enough for a weeknight meal. This recipe is pretty accommodating, too, so feel free to toss in extra veggies you may have in the fridge.