Lemon Curd
Brighten someone's winter day with the cheerful, sweet-tart flavor of lemon. Spread this delicious topping on toast or biscuits, or swirl it into yogurt!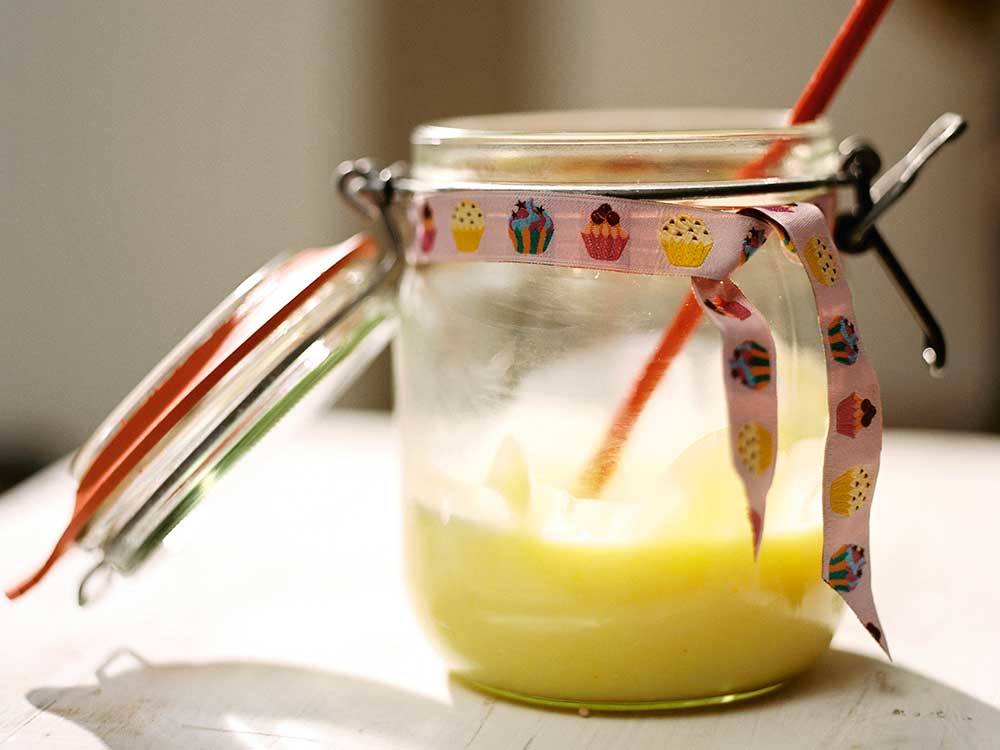 Caramels
With just 5 ingredients, homemade caramels are easy to make and beautiful to gift. Wrap individually or place in clear cellophane bags for gift-giving.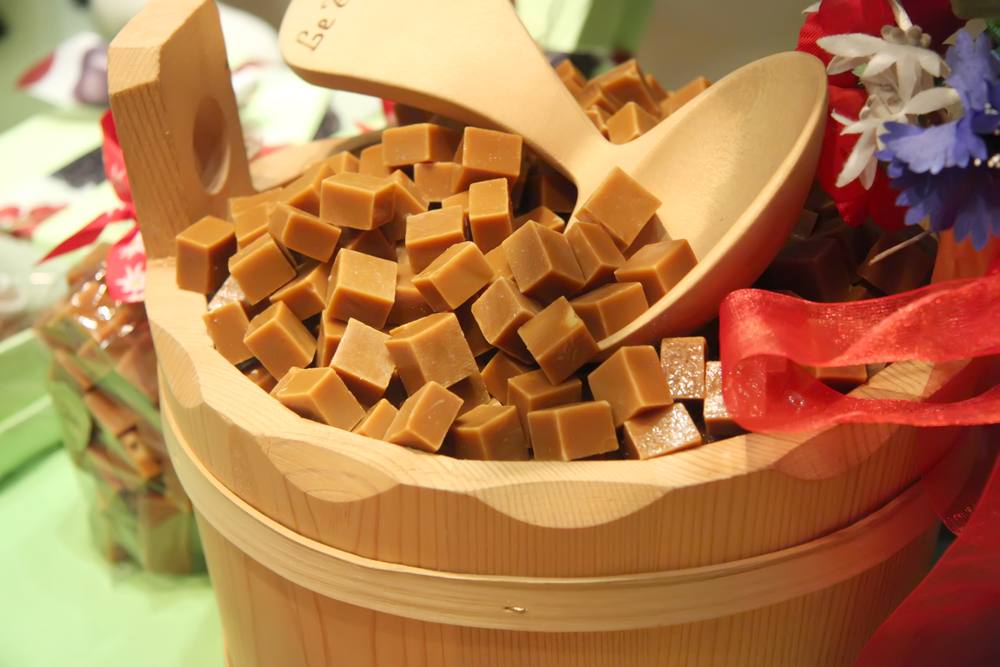 Zesty Mixed Nuts
Place a batch of these spicy-sweet mixed nuts in a mason jar, tie with a ribbon and the recipe, and your gift is done! The super-easy recipe comes together in just 25 minutes!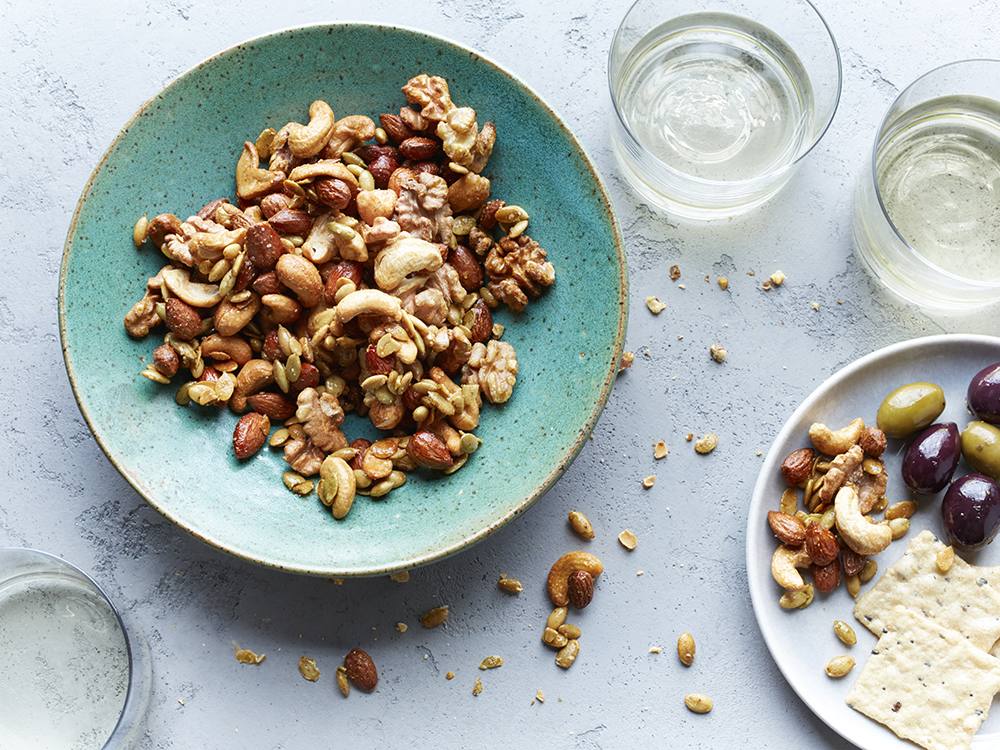 Spicy Chocolate Popcorn
Chili powder and ground ginger elevate chocolate popcorn with a spicy kick. Package in a pretty holiday tin, or for a homespun approach, in Chinese takeout containers! Add a favorite DVD for an instant movie night!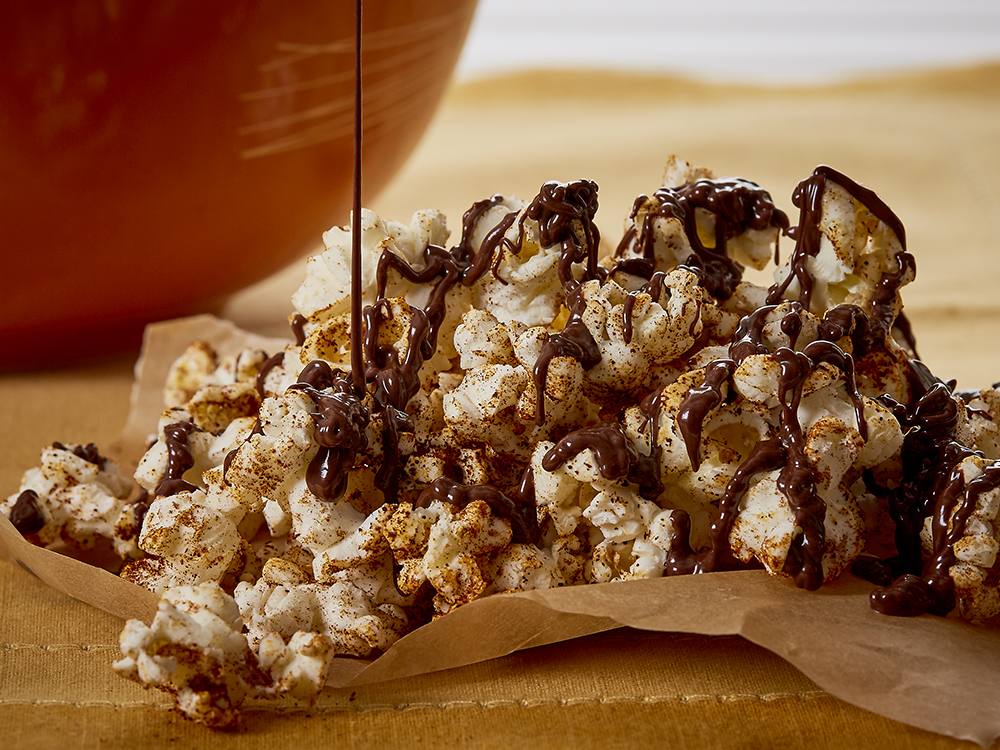 Hot Chocolate on a Stick
This homemade hot chocolate tastes so much better than the packaged version; just swirl into warmed milk or hot water! Pair with a pretty holiday mug and you've got the perfect easy gift! Check out the video at the top of the page to learn how to make this easy treat!