Grilled Tofu Over Summer Squash Salad
Convert the tofu skeptics in your life with this satisfying, centerpiece-worthy salad. Smoky grilled tofu over ribbons of carrots and squash with crunchy almonds works as a light dinner, lunch, or vegan-friendly side dish.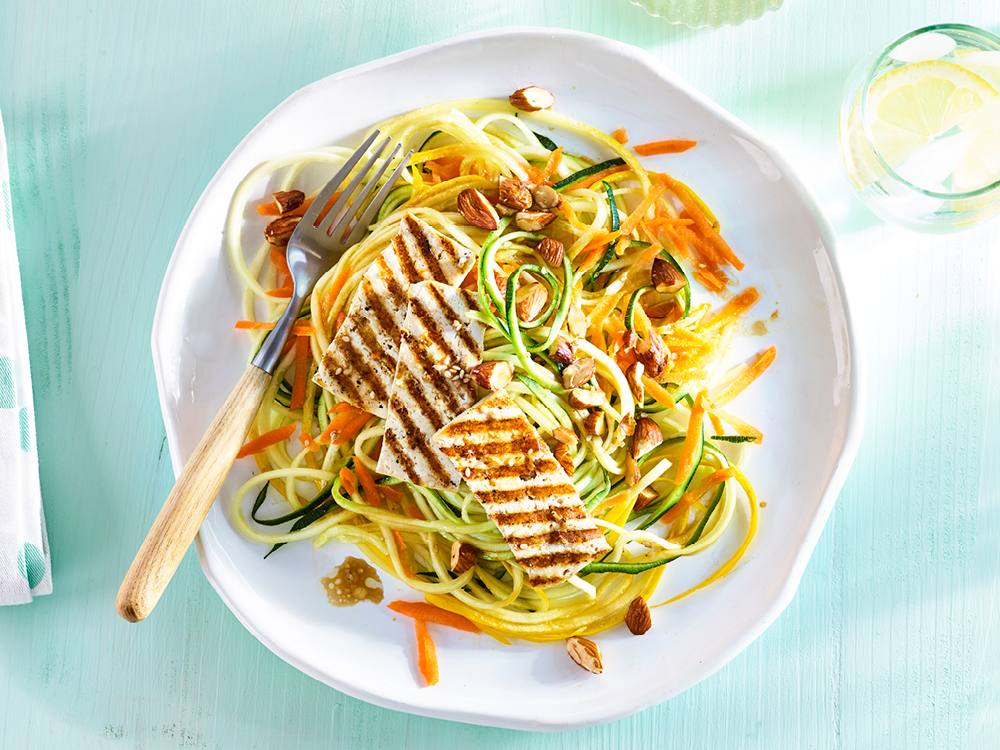 Grilled Corn and Bean Tacos with Green Chile Crema
Fire up the grill for this plant-powered take on taco night. Earthy black beans and sweet grilled corn pair perfectly with the zing of sour cream spiked with green chiles and lime.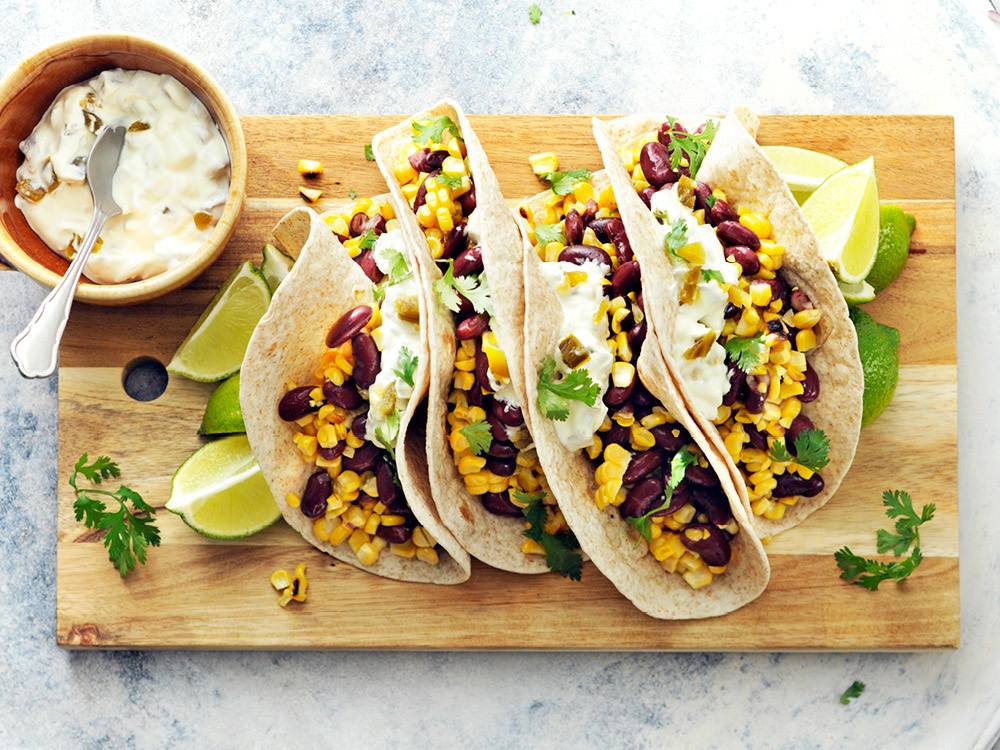 Tomato and Chickpea Salad with Pita Croutons
Protein-packed chickpeas and juicy tomatoes are the building blocks for this satisfying, summery salad. Homemade pita chip croutons add nutty crunch; make a double batch and serve with dip as an appetizer or snack.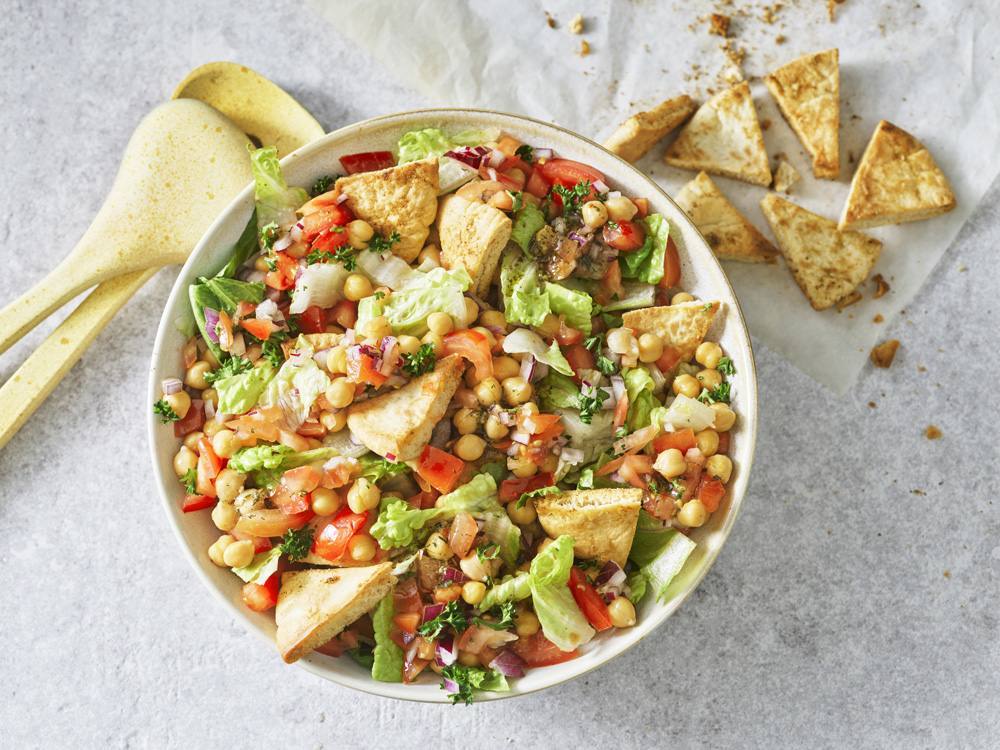 Thai Turkey Burgers
Bored of burgers? Think beyond beef. Thai-inspired turkey burgers topped with cucumber salad and homemade peanut sauce are anything but ordinary.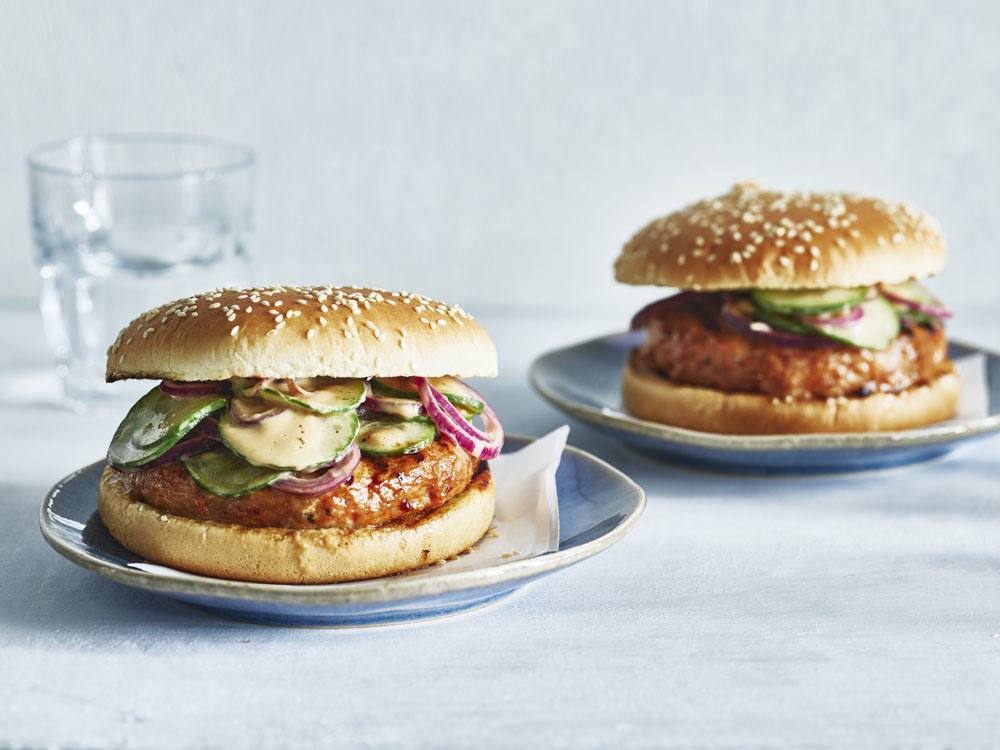 Grilled Chicken with Eggplant Tomato Stacks
We love a good 2-for-1! Bottled Italian dressing works as a flavorful marinade for both ultra-moist chicken legs and stacks of tender, grilled tomato and eggplant.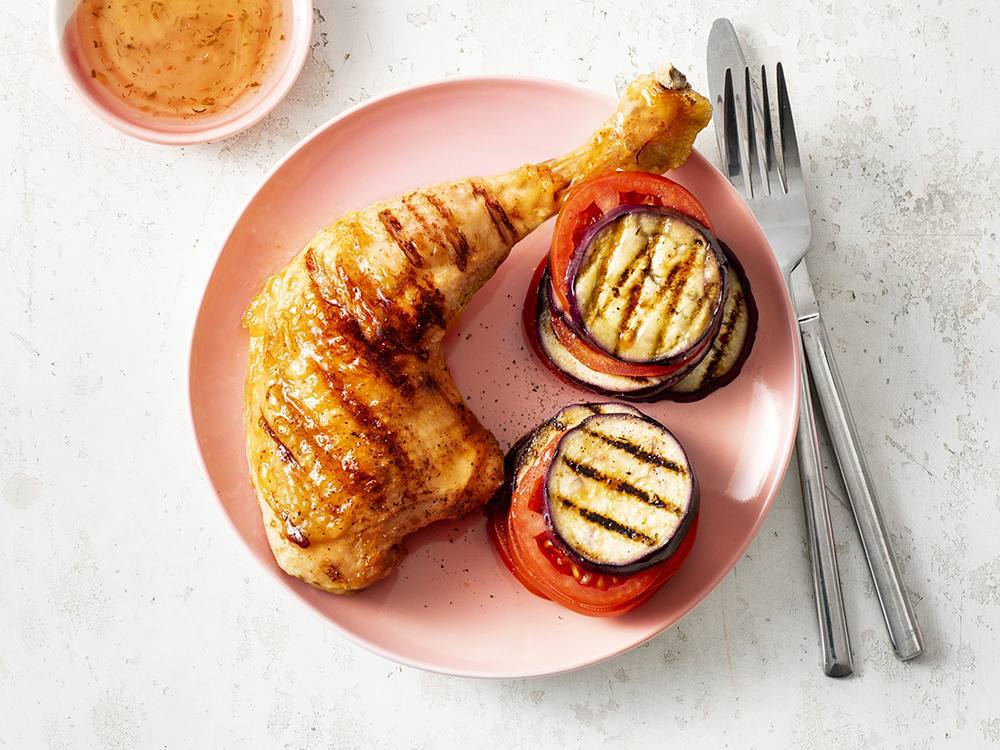 Grilled Sausages with Cabbage Slaw
A hearty, midwinter favorite gets a summery makeover in this gluten-free riff on sausage and cabbage. Smoky grilled Italian sausage pairs perfectly with cabbage slaw dressed with citrus, scallions, and crunchy peanuts.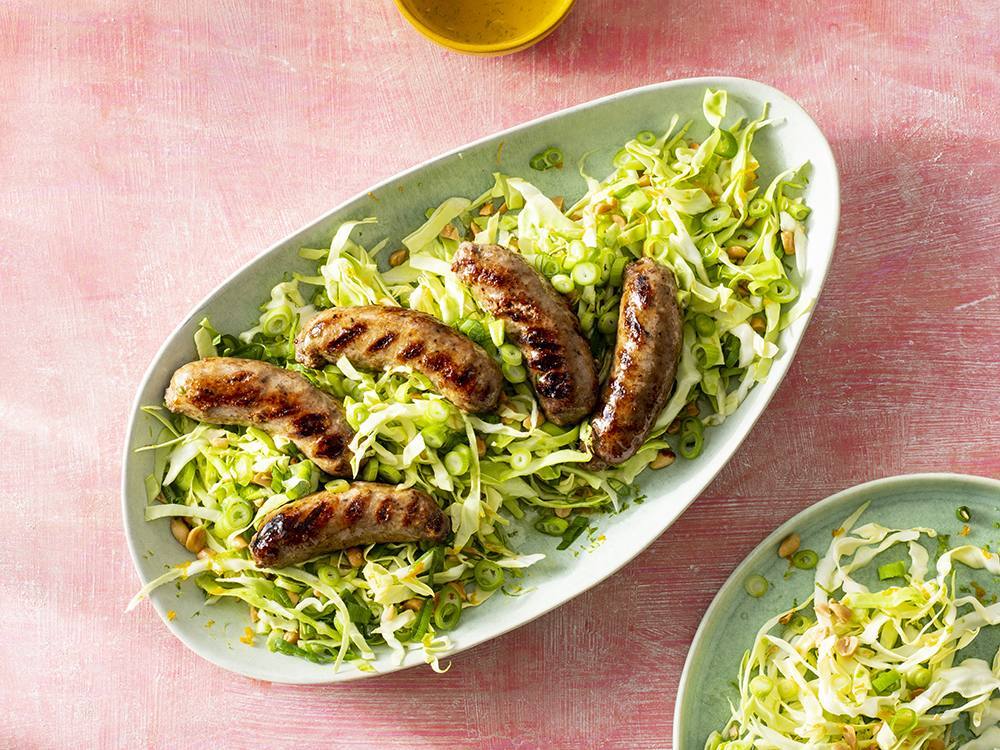 Grilled White Clam Pizzas
Clam shack meets pizza parlor in this shortcut version of a New England classic. Prebaked crust and canned clams help get this grilled pie on the table in just 10 minutes.