This lineup features all the flavors of the season—pumpkin, pear, apple, brown sugar, pecans—with a few classic chocolate treats for good measure. With both traditional, time-tested recipes and exciting new twists, these will become your favorites for years to come.
Whether you're a novice baker or love to experiment, there's a Thanksgiving dessert here for you.
Brown Butter Apple-Pear Pie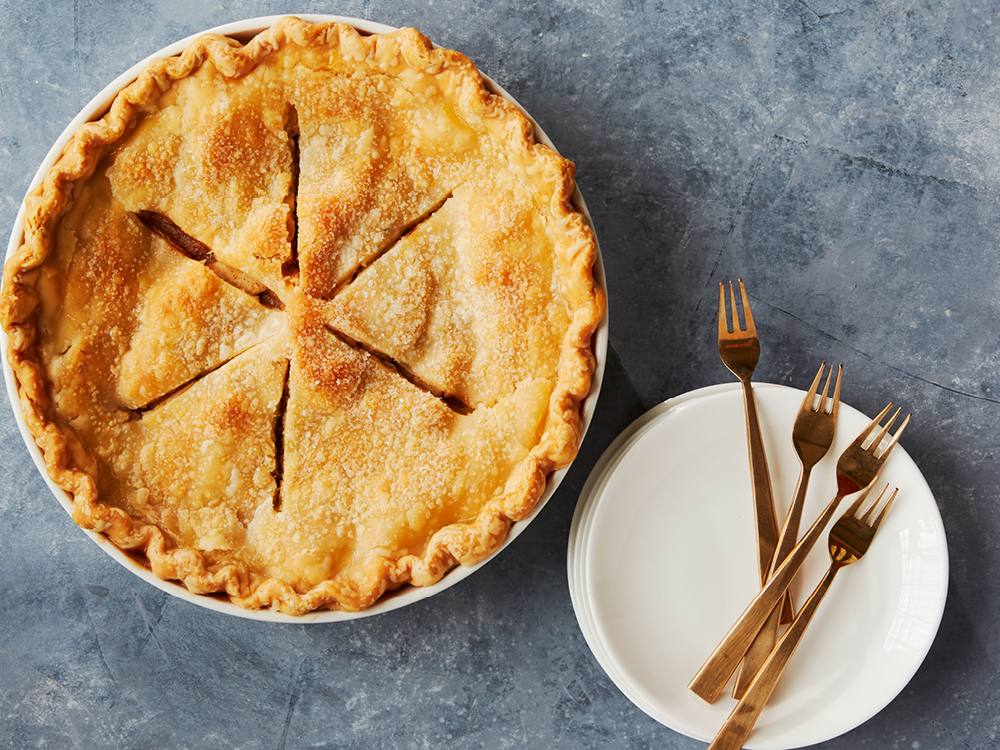 Browning butter is a simple stovetop technique that adds nuttiness and depth of flavor to delicately sweet fall fruits. Simmer butter in a skillet just until the solids start to brown, then mix with pie filling and bake.
Pumpkin Cheesecake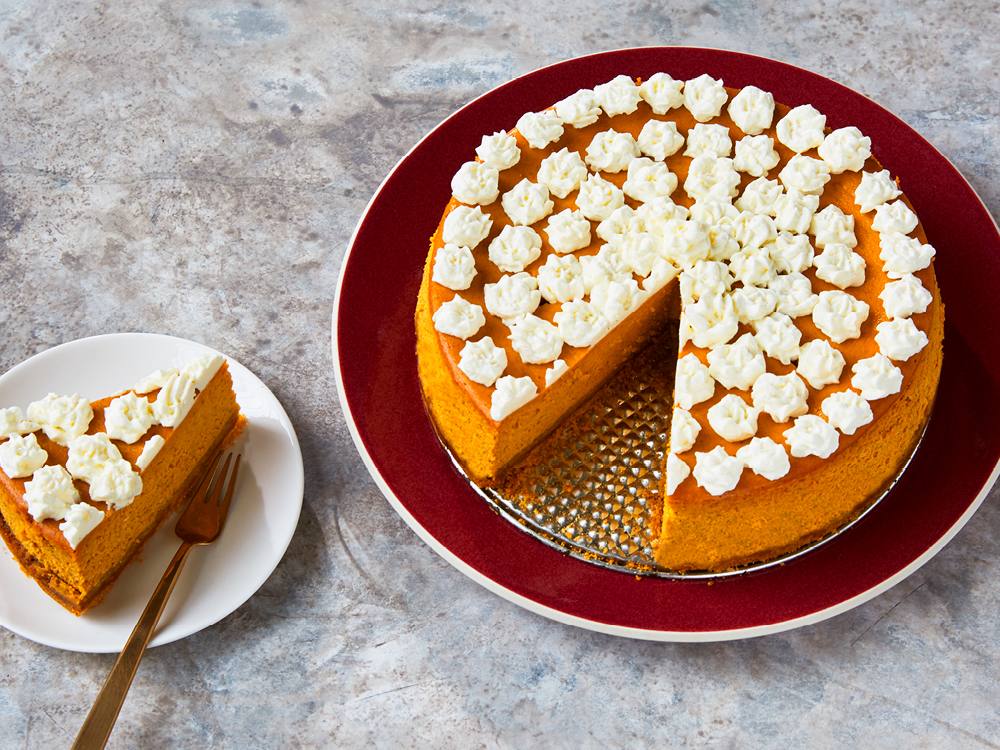 What happens when you combine traditional pumpkin pie with an ultra-fluffy, creamy cheesecake filling? You get an unforgettable holiday dessert that covers all the bases. Use a springform pan and refrigerate up to three days ahead.
Mini Maple Pecan Tartlets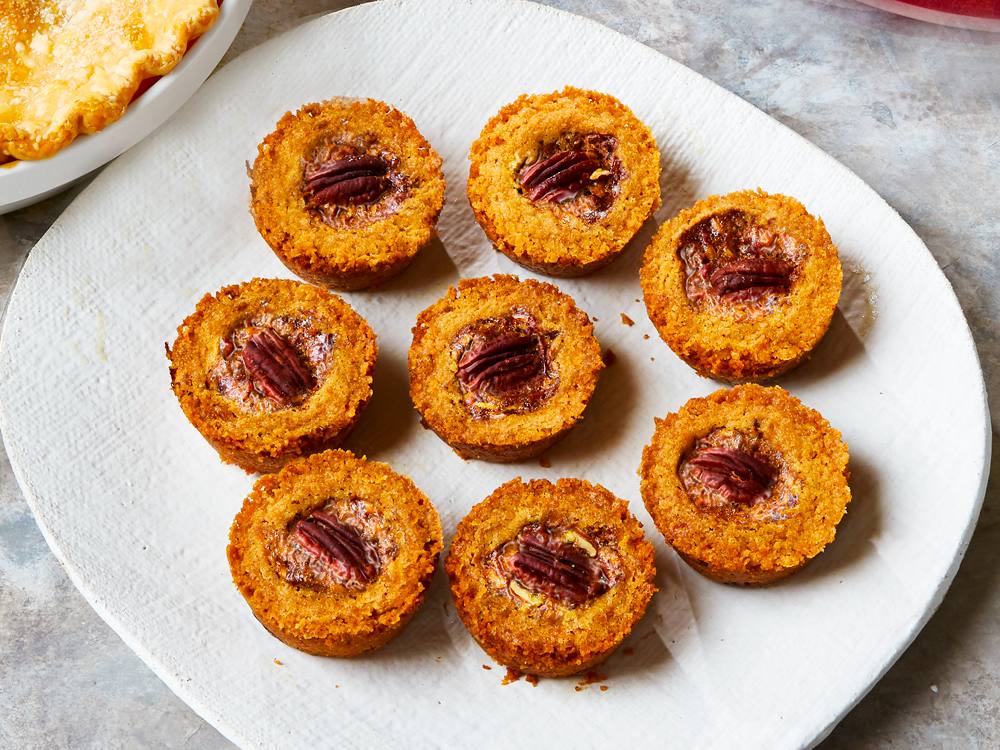 These tiny tartlets feature all the flavors of pecan pie in one bite, and even better—they bake up quickly in a standard muffin tin. Before placing in the oven, top each tartlet with a pecan half for an appealing presentation.
Apple Tart with Tahini Caramel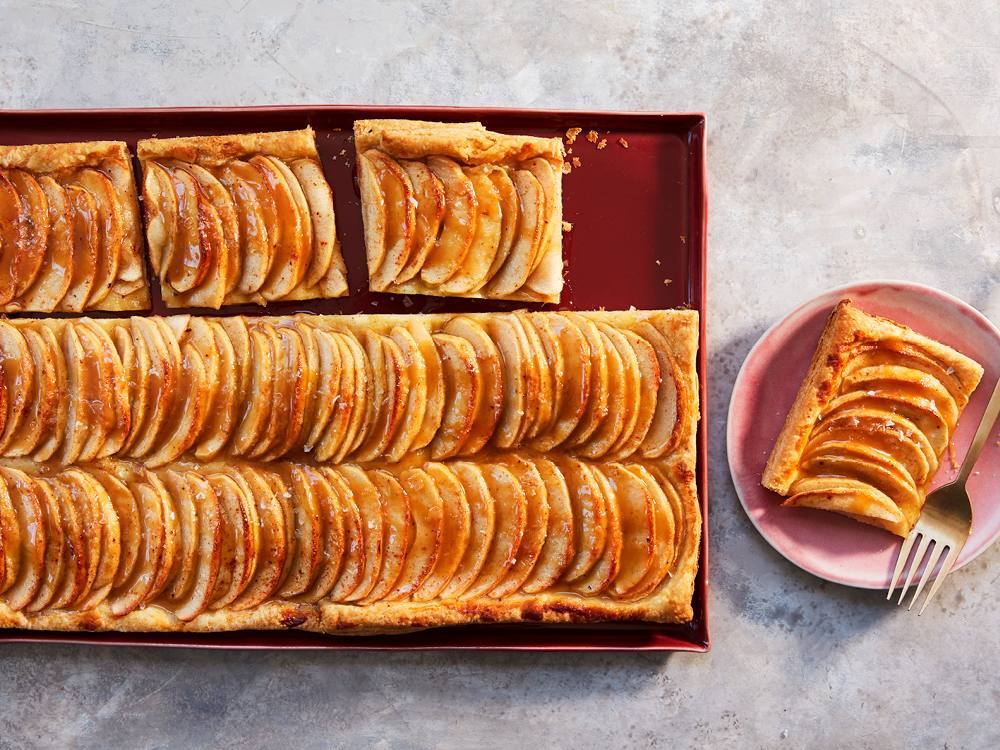 Tahini, also known as sesame paste, typically appears in savory dishes—but its toasty, nutty flavor is also outstanding in desserts. Just a few tablespoons add richness to this fruit tart that gets a stunning look from thinly sliced apples.
Vegan Chocolate Tart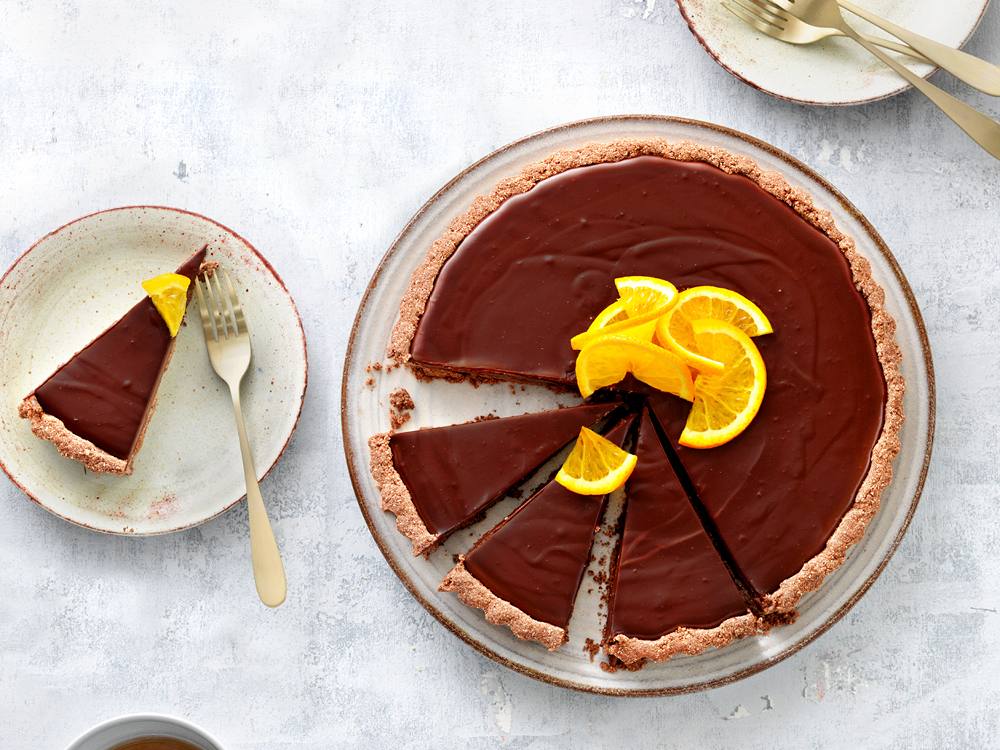 Your guests will never believe this creamy chocolate tart is made without eggs or butter. And the no-bake filling won't compete for oven space. Just make and chill a couple days ahead, then top with orange slices for a pop of color right before serving.
Pear and Cranberry Turnovers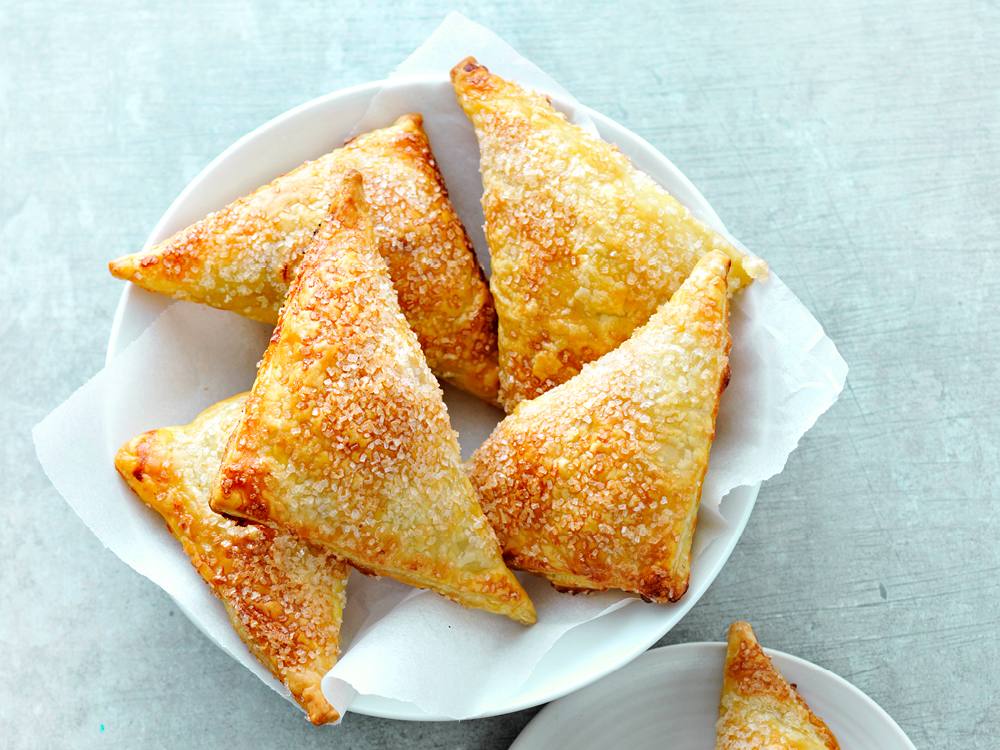 As a sweet treat to serve with coffee or during after-dinner games, these puff pastry turnovers stuffed with pears, dried cranberries, and pecans are handheld bites of heaven. (P.S.: They're great for breakfast the next morning too!)
Spiced Caramelized Pears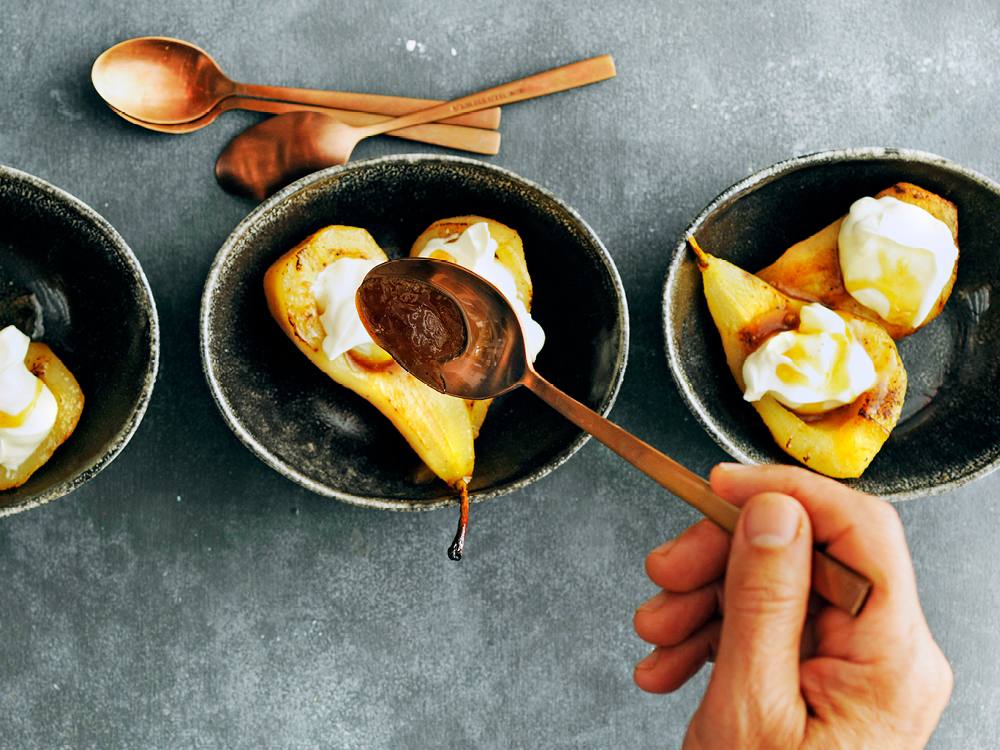 For a dessert that looks restaurant-ready but is almost too simple to make, spiced caramelized pears are guaranteed to impress. Simply cook in a skillet with buttery spiced syrup and top with vanilla-scented mascarpone cheese.
Mini Cranberry Cheesecakes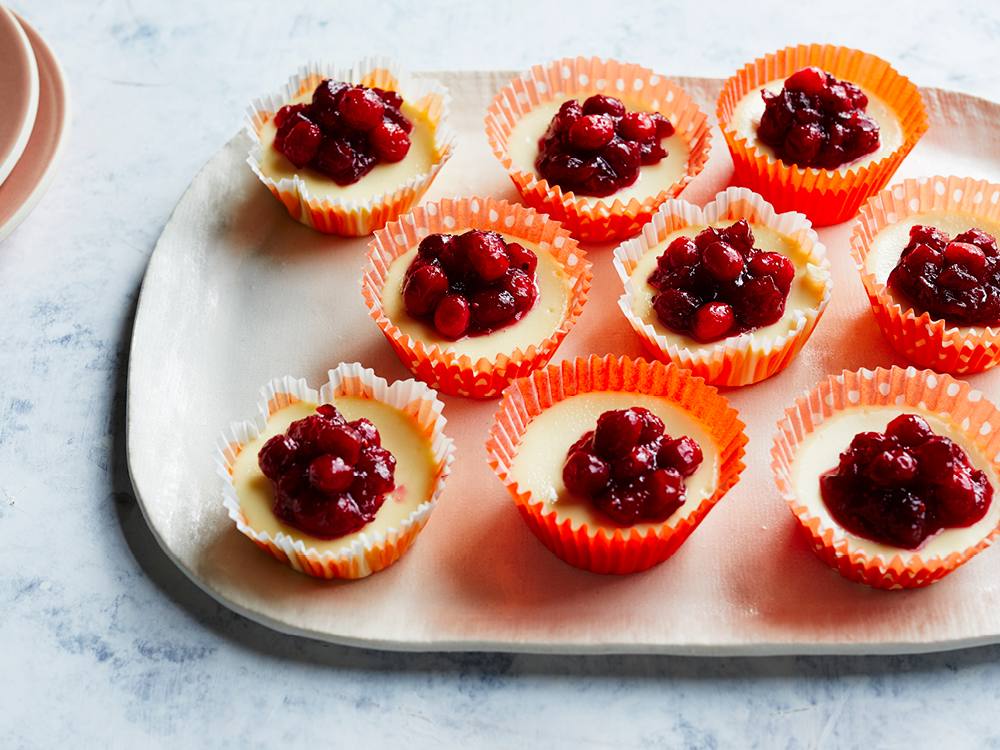 If you're bringing dessert to a Thanksgiving gathering, these mini cheesecakes are the adorably tasty solution- They're bite-sized, portable and make-ahead. Bake up to 2 days in advance and spoon on the topping before serving.
Pecan Pie Turtle Squares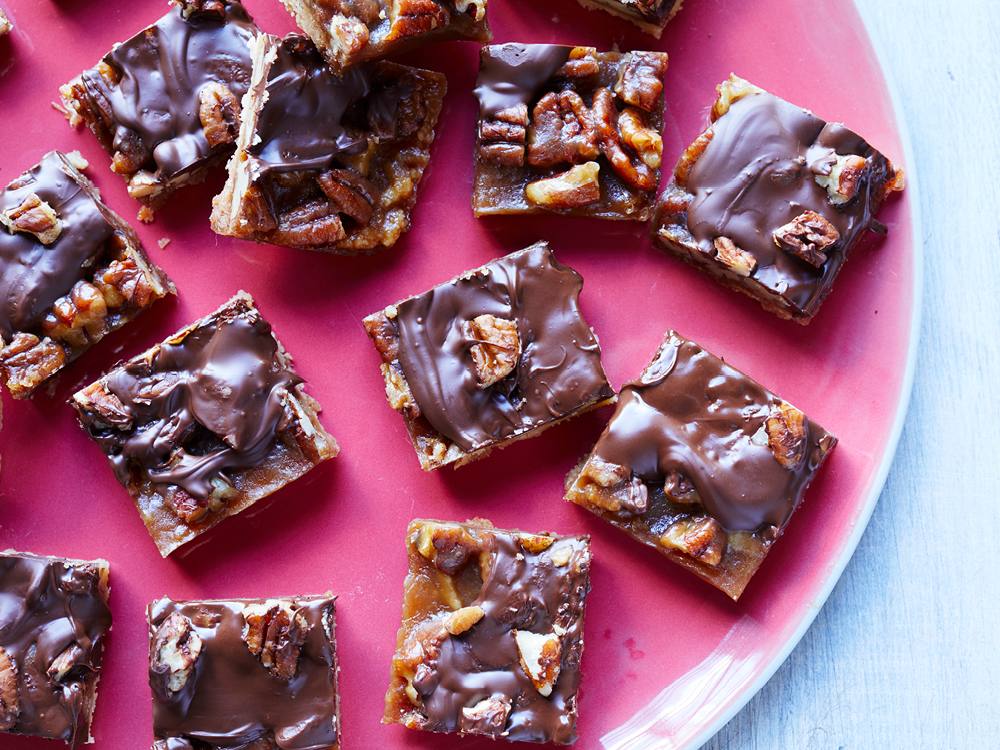 Layers of sweet decadence line up in this treat that combines two favorites—turtle candies and pecan pie. Chocolate, homemade caramel, and pecans cover a quick-bake shortbread crust that kids can help press into the pan.
Pear Streusel Bars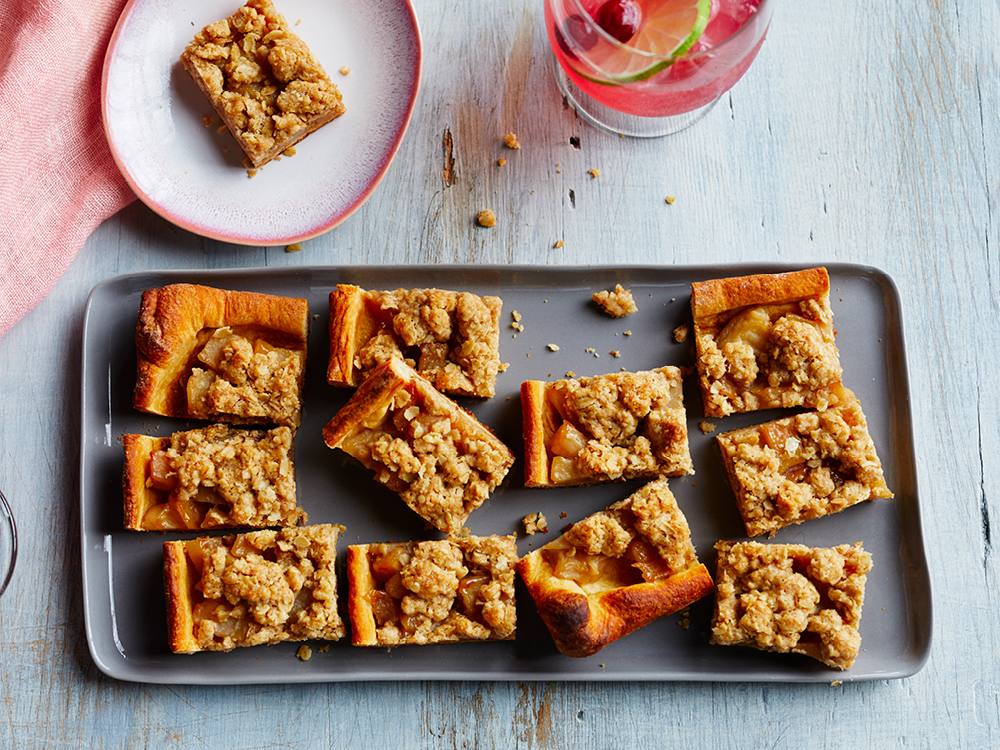 Crescent roll dough is the store-bought secret to these fruity bar cookies with a tender, buttery crust and crumbly oat streusel topping. Slice and arrange on your dessert buffet so everyone can snack all night long.
Pumpkin Pie Cupcakes with Cream Cheese Frosting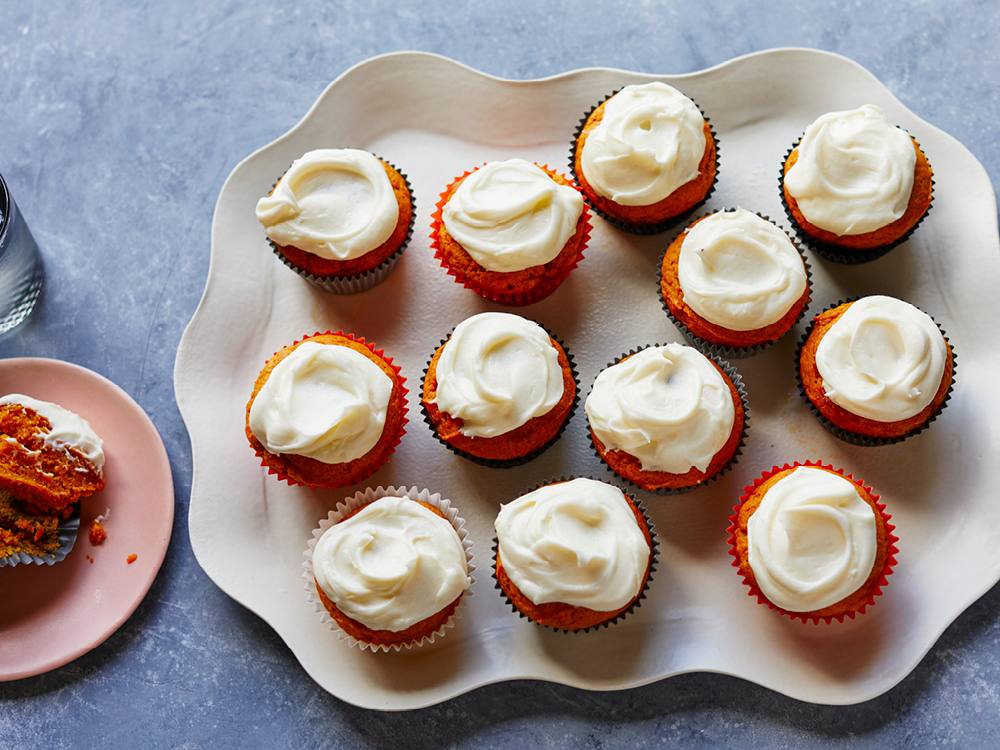 Offer individual portions of dessert with these fun pumpkin pie cupcakes topped with luscious homemade cream cheese frosting. Bonus: If your guests are too stuffed to consider another bite, hand them out to take home.
Cranberry-Apple Pie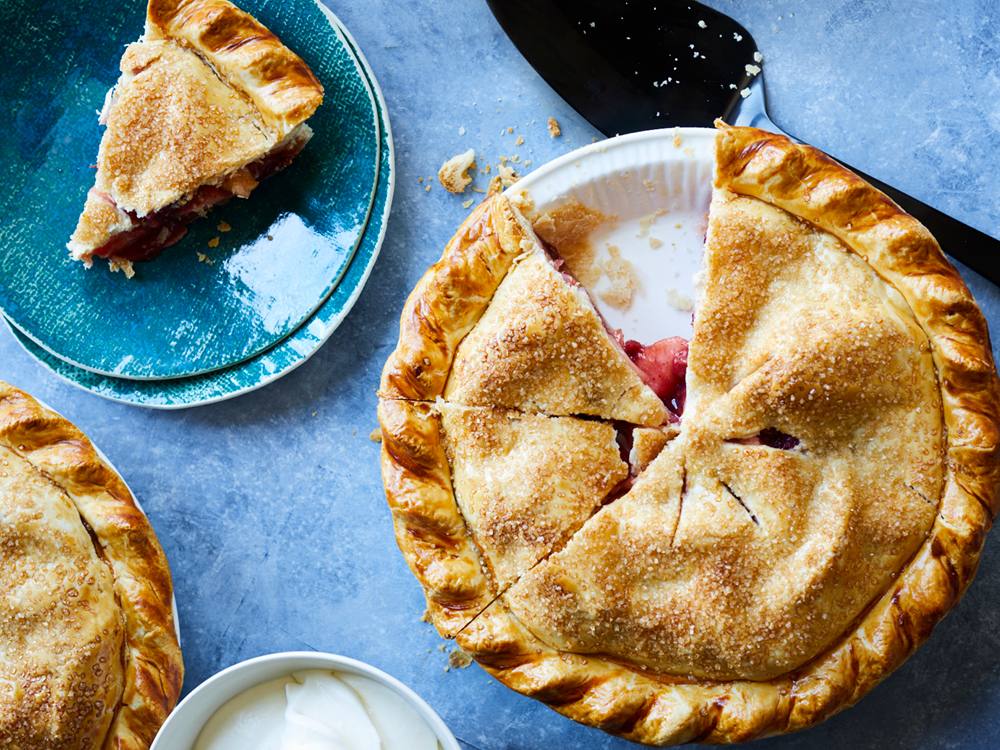 Fresh cranberries help thicken this sweet and tangy homemade filling that blends two tantalizing fall fruits. Brushing the top crust with cream and sprinkling coarse sugar before baking makes this dessert really sparkle.
Bourbon Pecan Pie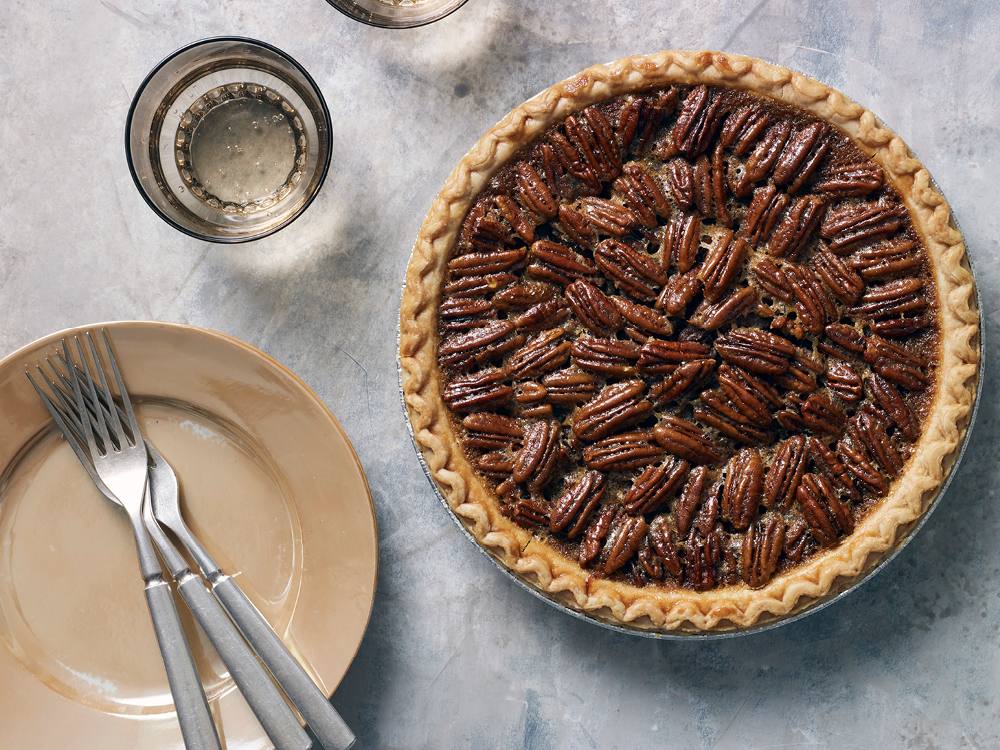 Bake the deep-dish pie of your dreams with this bourbon-enhanced take on a Southern classic. Packed with pecans and gooey brown sugar syrup, each forkful is rich with nutty caramel sweetness.
Ultimate Pumpkin Pie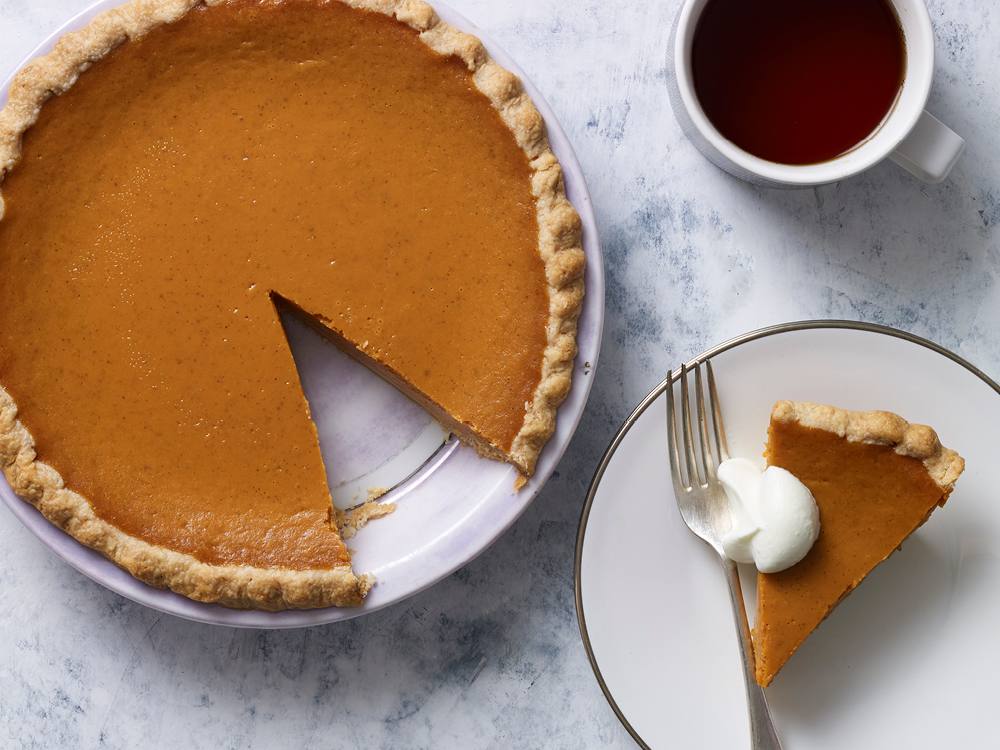 When you're craving the traditional tastes of the holiday, let this incredibly smooth and fluffy pumpkin pie be your go-to recipe. Each slice only needs a dollop of whipped cream as the finishing touch.
Pumpkin-Amaretto Cheesecake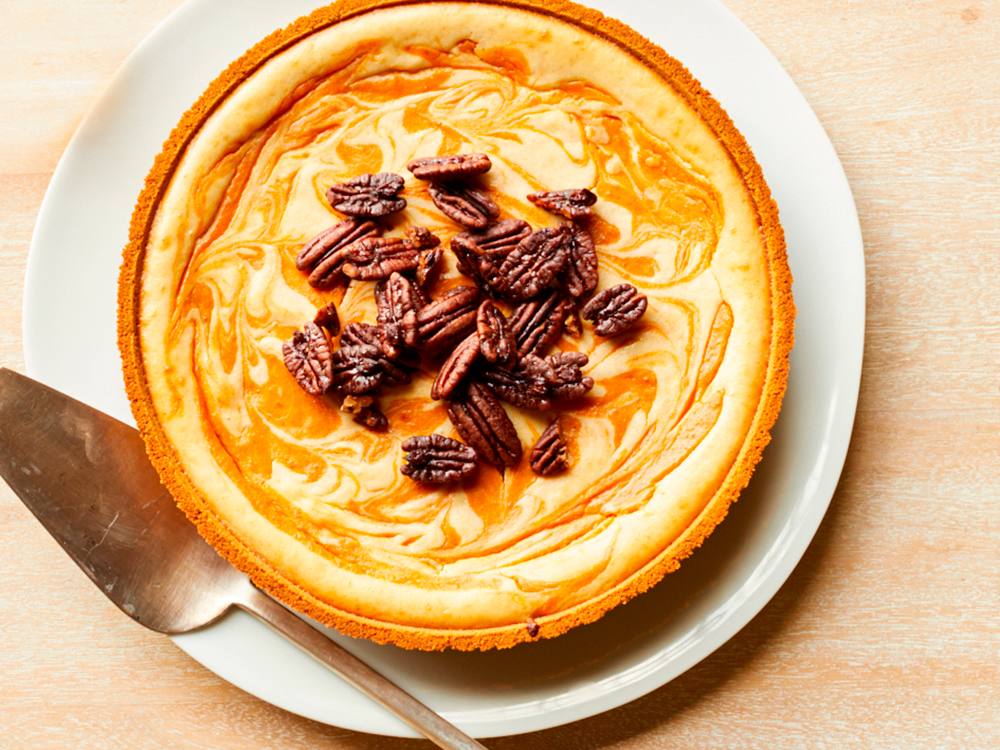 Ricotta cheese, splashes of amaretto liqueur, and almond extract put an Italian spin on this festive cheesecake with an eye-catching pumpkin swirl. Make it easy on yourself by baking in a prepared graham cracker crust.
See the related recipes within the article!