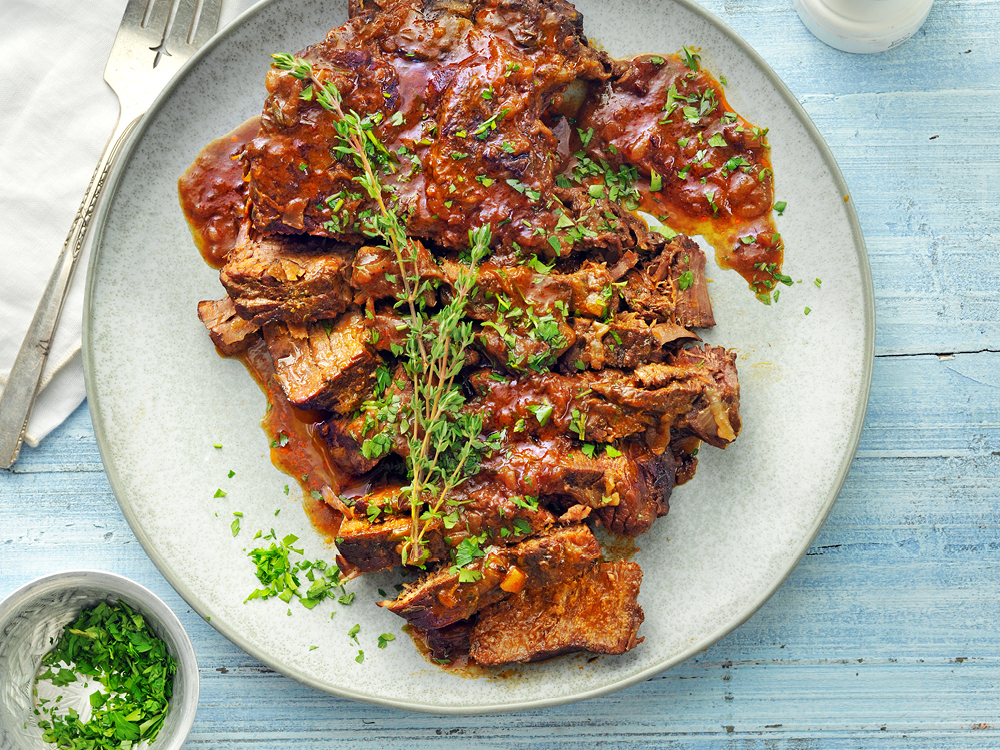 Sweet Onion Brisket
Braising, low and slow, is the name of the game in turning a normally tougher cut into a melt-in-your -mouth and irresistibly tender beef dish.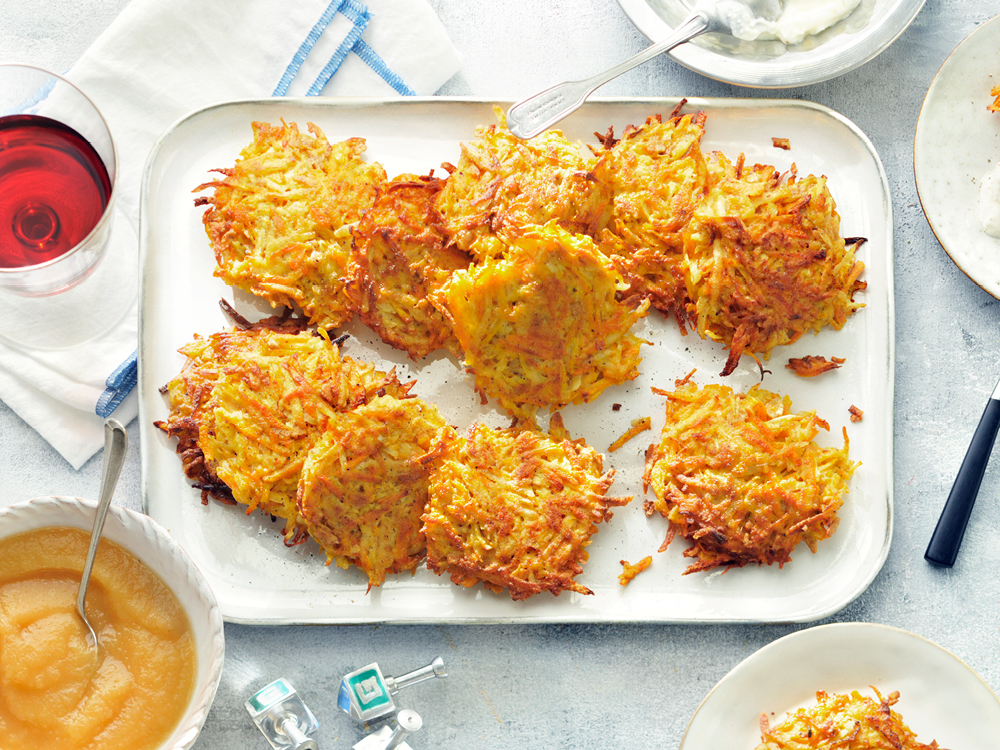 Root Veggie Latkes
Potato latkes get a big boost of flavor by inviting other root veggies like parsnips and carrots to the party.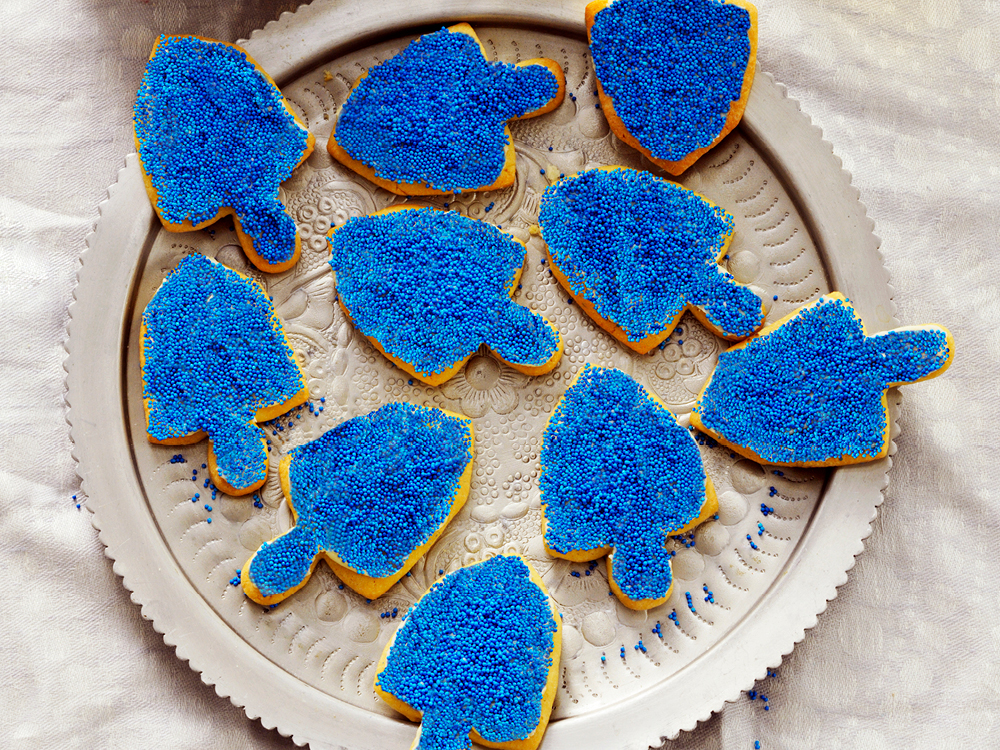 Olive Oil Dreidel Cookies
These baked goodies turn the shape of the traditional Chanukah toy into a deliciously edible treat.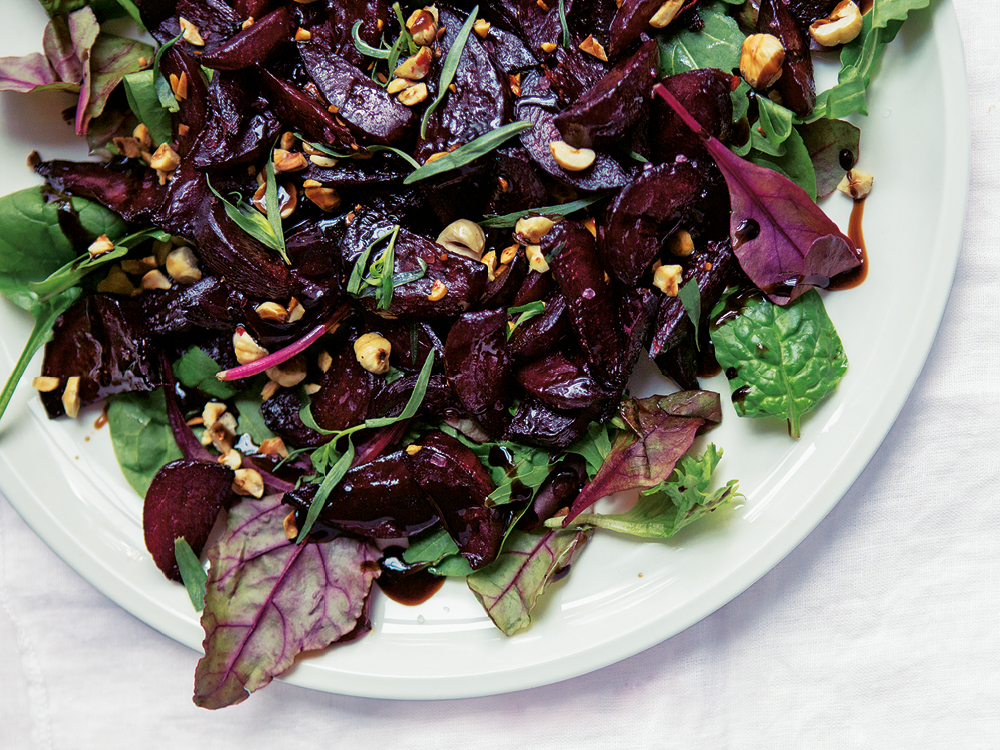 Beet and Hazelnut Salad
This one's a visual stunner and, even better, it tastes as amazing as it looks.
Noodle Kugel with Cinnamon-Cracker Topping
A buttery cracker crumb topping adds an unexpected, but yummy, twist to this classic Jewish side dish.