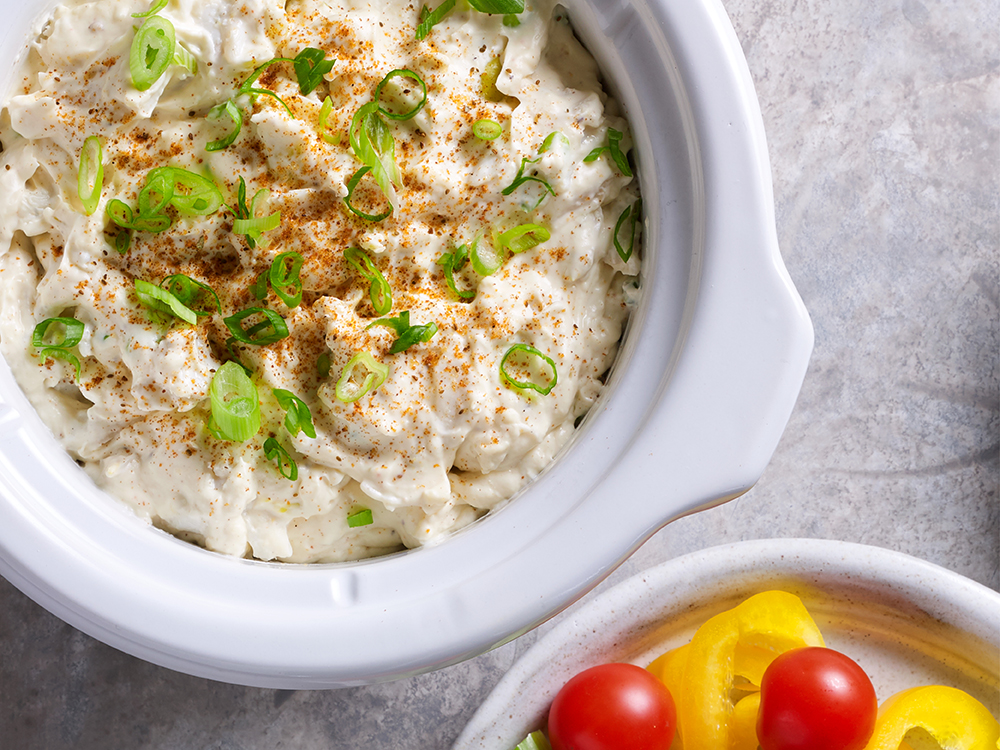 Slow Cooker Hot Crab Dip
We've lost some of the calories, but none of the luscious flavor, in this creamy, hot crab delight by swapping in a couple reduced-fat ingredients. You're figure conscious friends will thank you.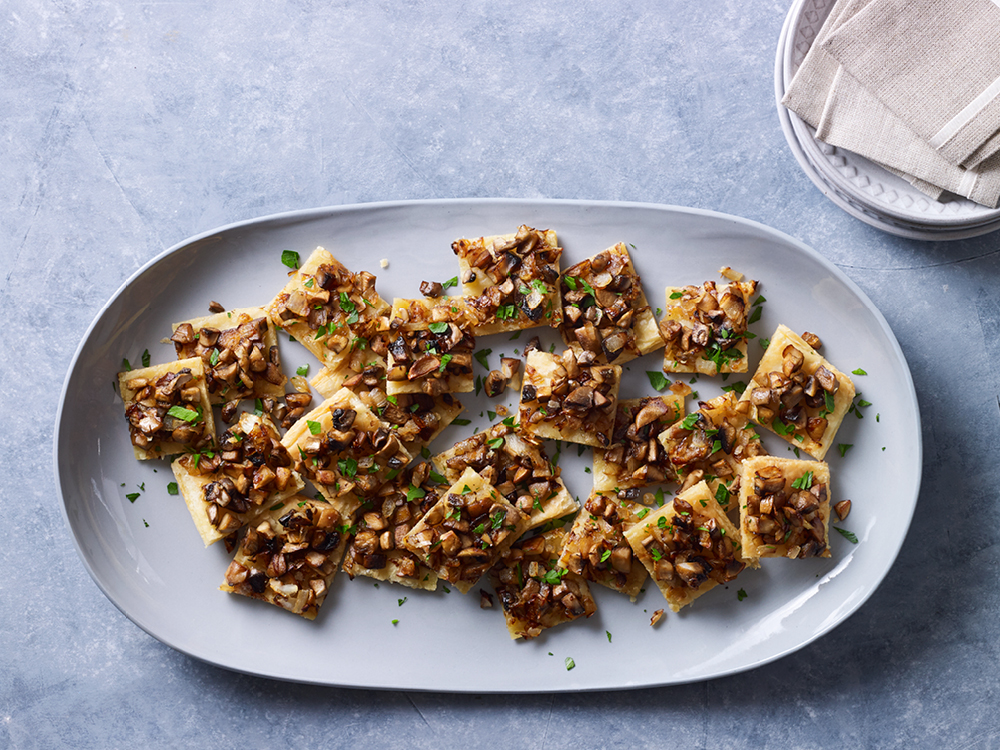 Caramelized Onion and Mushroom Puff Pastry Squares
Bite-sized pillows of savory (pun intended) goodness. Sweet onions and earthy mushrooms sit atop a bed of flaky puff pastry. Yum!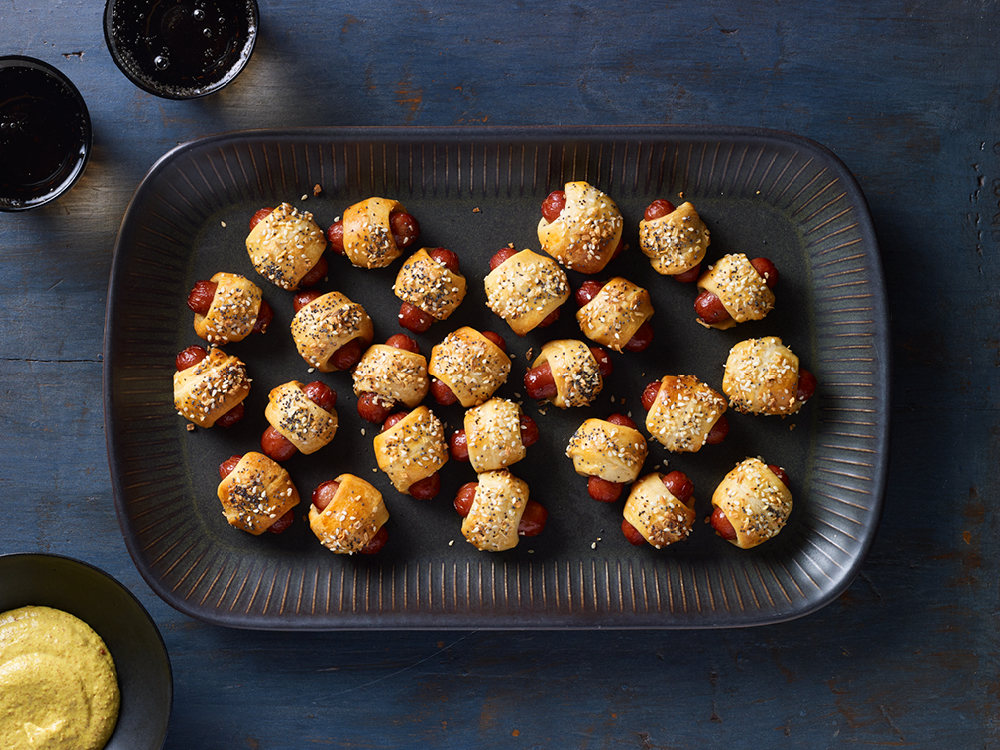 Pigs in an Everything Blanket
These classic little oinkers get a flavor bump with poppy and sesame seeds. Your guests will be fighting over the last one.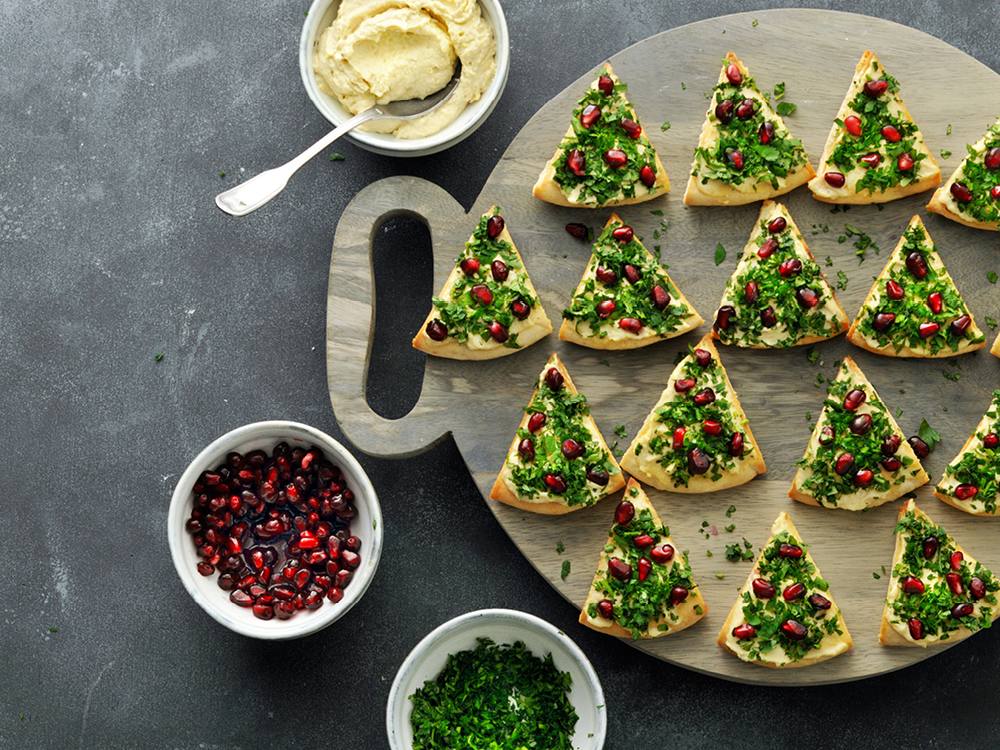 Hummus Christmas Trees
These little beauties look almost too good to eat. Almost… They'll be gone long before the real Christmas tree and we know they taste a whole lot better.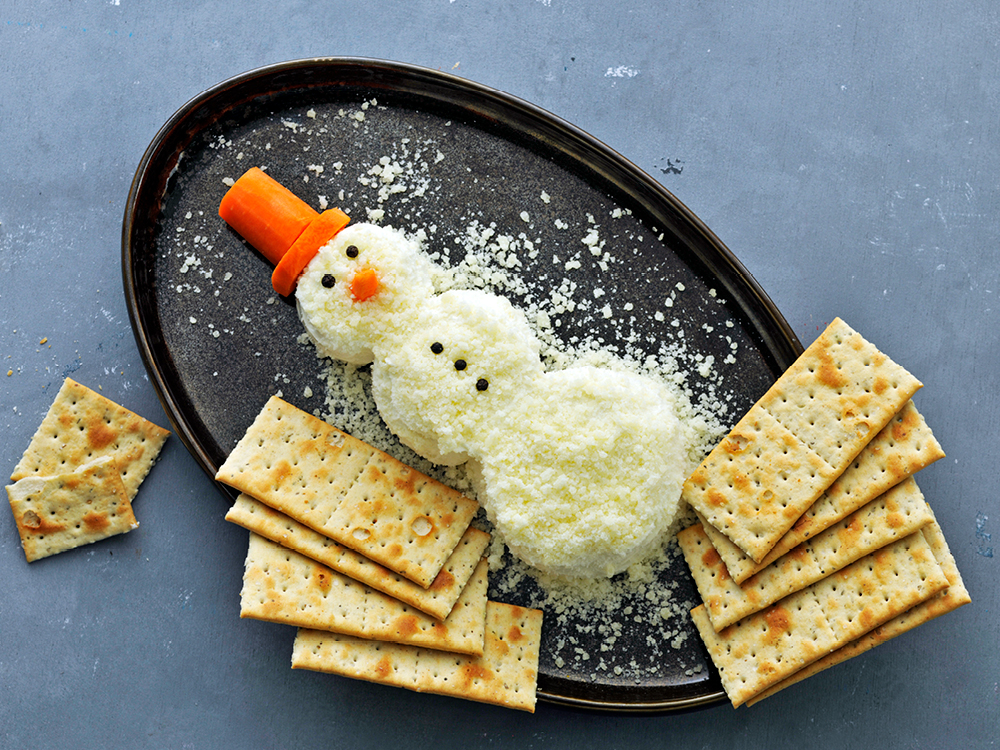 Snowman Cheeseball
Look out Frosty, there's a new snowman in town. Not to worry, he won't last long after the kids and adults alike dig in to the cheesy goodness.