Delicate and flaky, made-from-scratch puff pastry is a labor of love–and incredibly time-intensive! Thankfully, the homemade taste and texture of puff pastry is available in your store's freezer, ready to go! Just defrost the amount you need and fill or shape to your heart's content. We'll get you started with these 5 quick and easy recipes (scroll down for links!) that look impressive but come together in minutes.
Beef Wellington Bites
Always a hit at holiday parties, beef wellington features juicy tenderloin crowned with rich Duxelles, a delicious mixture of mushrooms, onions and herbs. Delicate puff pastry encases the savory filling. We've portioned the classic recipe into individual two-bite servings in our Beef Wellington Bites (scroll down for recipe), making them perfect for parties!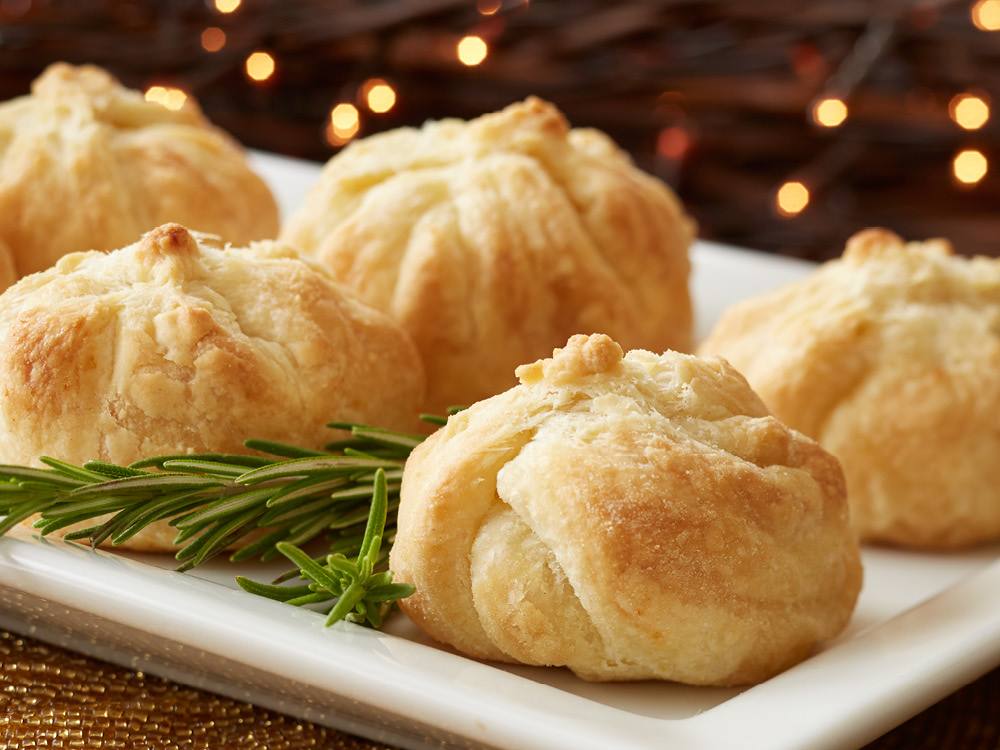 Cinnamon-Sugar Elephant Ears
Also known as Palmiers, elephant ears can be sweet or savory. This version uses plenty of cinnamon and sugar in every bite of the tender, flaky pastry. We've given directions for the traditional shape, but you can certainly experiment with pretzel shapes or even with cookie cutters!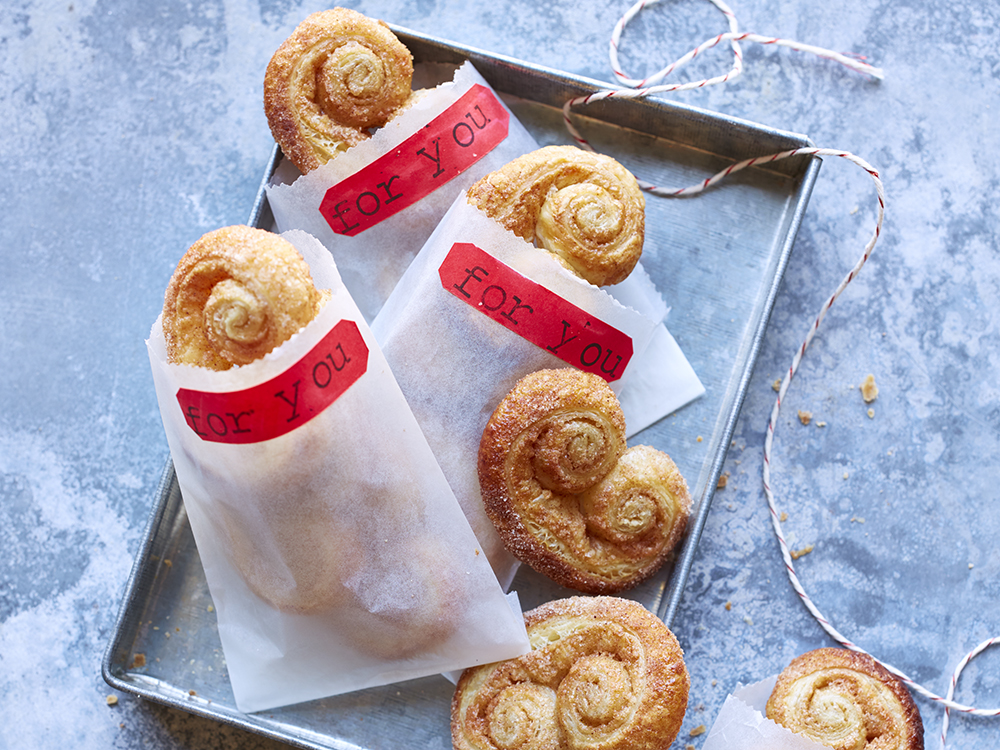 Homemade Toaster Pastry
A perennial favorite, toaster pastries (scroll down for recipe) are fun to eat but they're even better when you make them yourself for Christmas morning! Frozen puff pastry makes them super easy to prepare–just choose your favorite jam, shape, glaze, and you're done!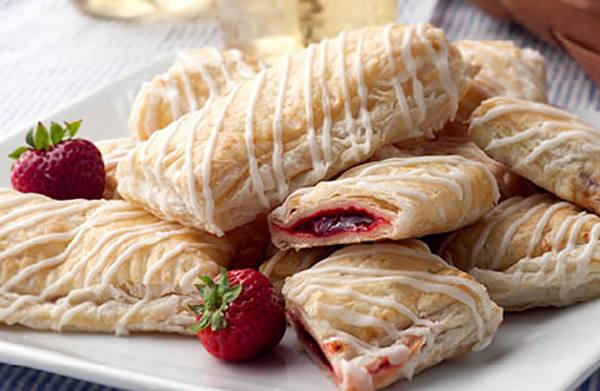 Sweet Potato and Goat Cheese Tart
This gorgeous tart (scroll down for recipe) features rustic sweet potatoes and creamy goat cheese. Give it a little extra kick with the optional pickled jalapeño. The whole thing comes together in just 30 minutes, making it a perfect last-minute menu addition to your holiday party!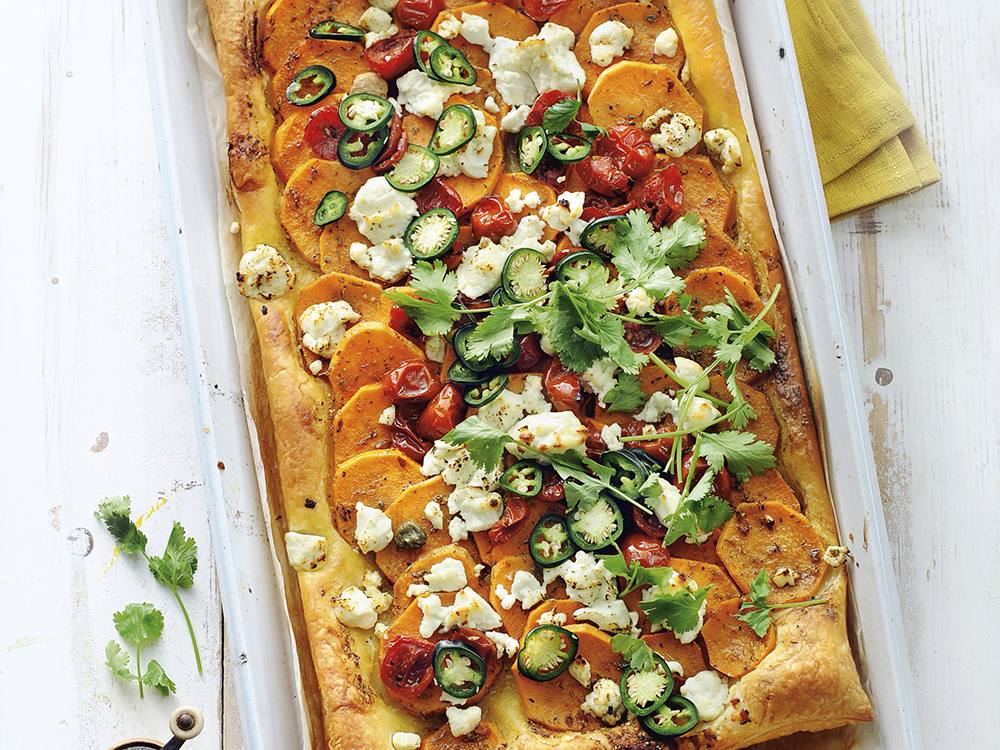 Vegetarian Empanadas
Although these empanadas contain no meat, you can easily substitute ground beef for the vegetable crumbles. Plenty of spices lend flavor to these tender, flaky pastry pockets. Check out our step-by-step video on the recipe page (scroll down for link) to see how to make and shape them!