May is National Cheese Month, and we're celebrating with a spotlight on some of our favorite varieties, all proudly made in Wisconsin. From salads and sandwiches to baked goods and beyond, learn how the mouthwatering "Wonders of Wisconsin" can take your next meal over the top.
Parmesan
Nutty, salty, and brimming with umami, Parmesan is a perfect finishing touch for all types of pasta, grain, and vegetable dishes. Parmesan is a must-have fridge staple with a long shelf life, including the rind, which can add depth of flavor when simmered in soups, sauces, and braises. With a firm texture that crisps in the oven, grated Parmesan also makes a flavorful addition to breaded foods, like this crunchy crusted cod.
Parmesan-Crusted Cod with Potatoes and Green Beans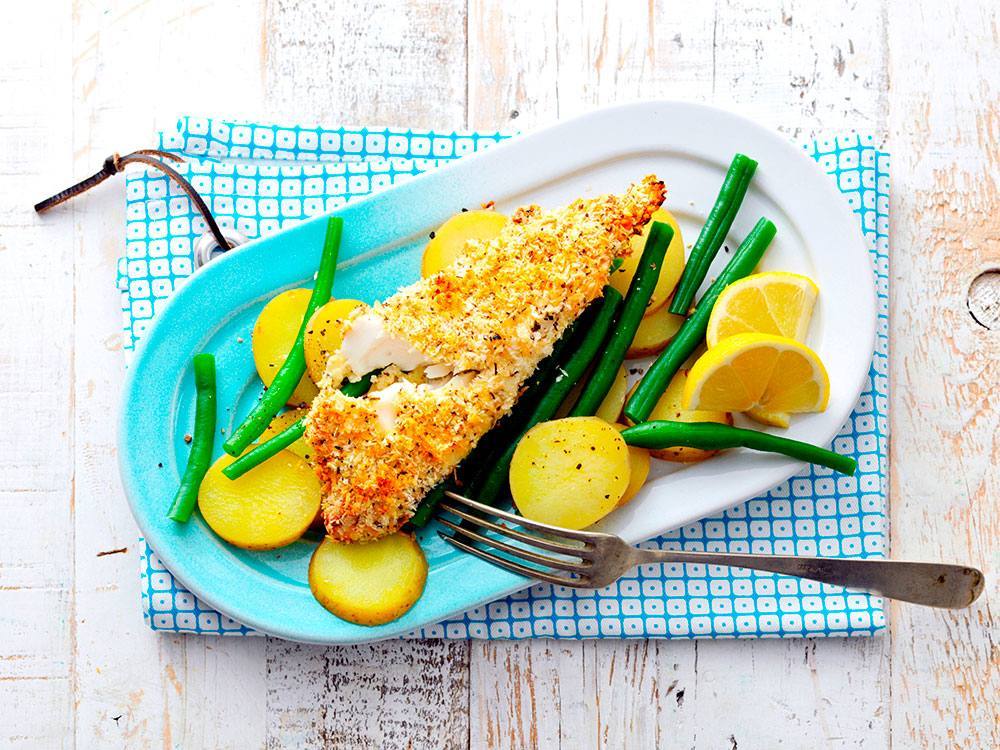 Gouda
This Dutch-born cheese really shows its age, deliciously. Young gouda—soft, grassy, and slightly sweet—and aged—firm, sometimes crystalline, with hints of butterscotch—are both a go-to for grazing boards and grilled cheese. Marvelously melty gouda also pairs well with eggs, like this spinach omelet filled with crunchy croutons.
Spinach and Gouda Omelet with Croutons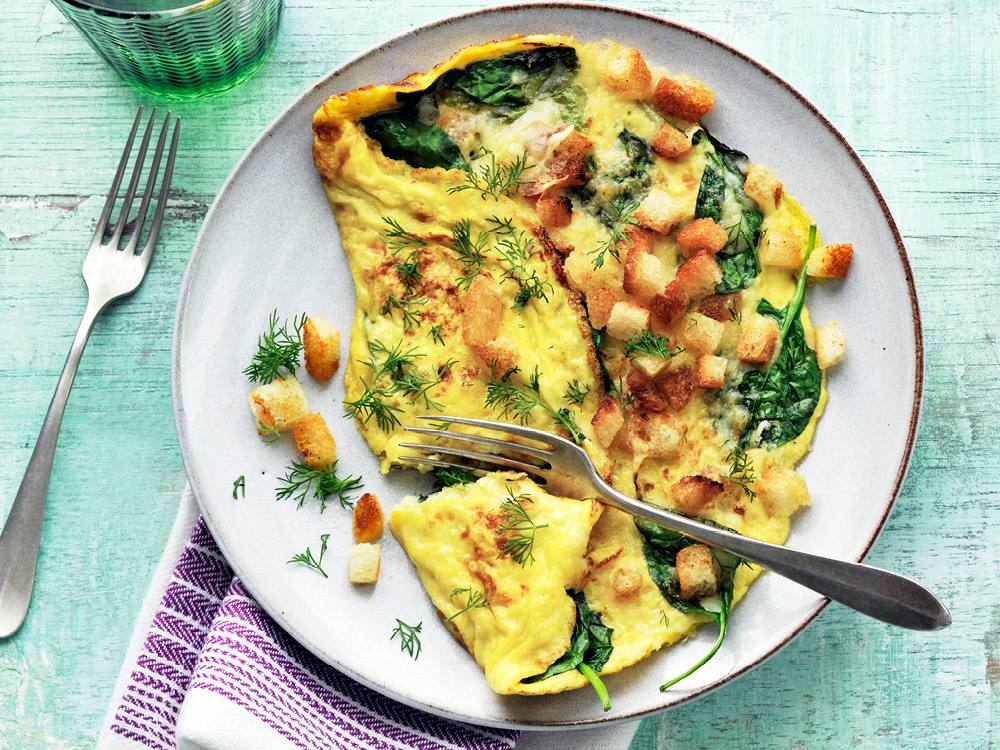 Gorgonzola
Wisconsin's prize-winning version of this mild Italian blue cheese ranks among the best in the world. With light veining and a buttery taste and texture, young gorgonzola is a great introduction to so-called "stinky cheese." Its unmistakable, earthy tang pairs well with nuts and fruit. It can also stand up to other big flavors, like the smoky peppers and zucchini in this farm stand-inspired salad.
Grilled Zucchini and Pepper Salad with Gorgonzola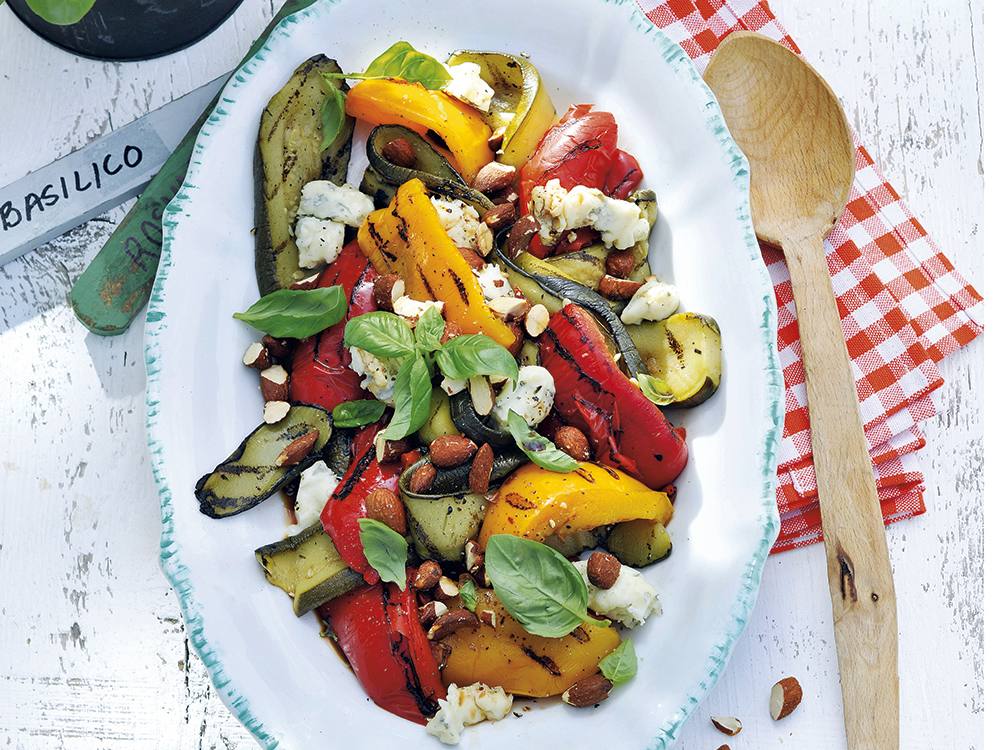 Brie
Perhaps the best-known Wisconsin-crafted French cheese, brie is creamy and spreadable with an edible white rind and pungent aroma. Delicious alone with a crusty baguette, brie is also an elegant appetizer wrapped in pastry and baked. Or try it as a secret flavor weapon for ultra-rich mashed potatoes. It's also a game-changer for grilled cheese, like this grown-up version with broccoli on sourdough.
Broccoli Brie Grilled Cheese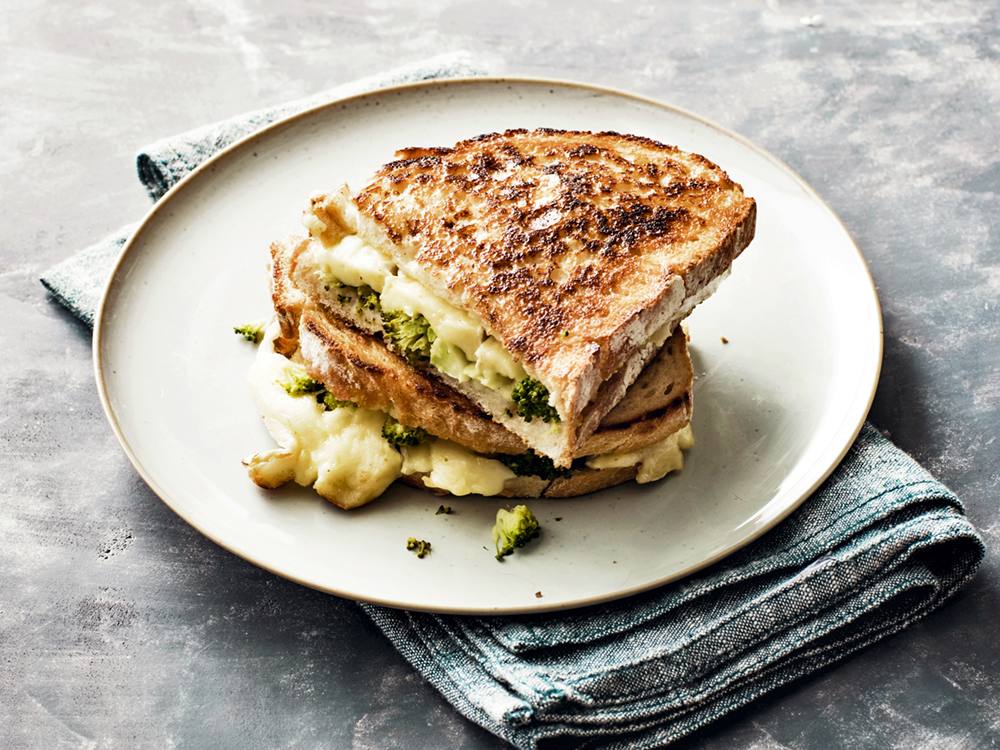 Cheddar
An English cheese turned an American superstar, classic cheddar is surprisingly complex. Young and mild, aged and sharp, or dressed up with bold flavors, like horseradish, cayenne, or even espresso, you're never short on flavor with cheddar on hand. Cheddar pairs perfectly with fruit, especially apples, and can also add a rich, savory touch to baked goods. Combine the two and you've got heavenly biscuits that are irresistible as a breakfast, side, or snack.
Apple Cheddar Biscuits