Apple pie egg rolls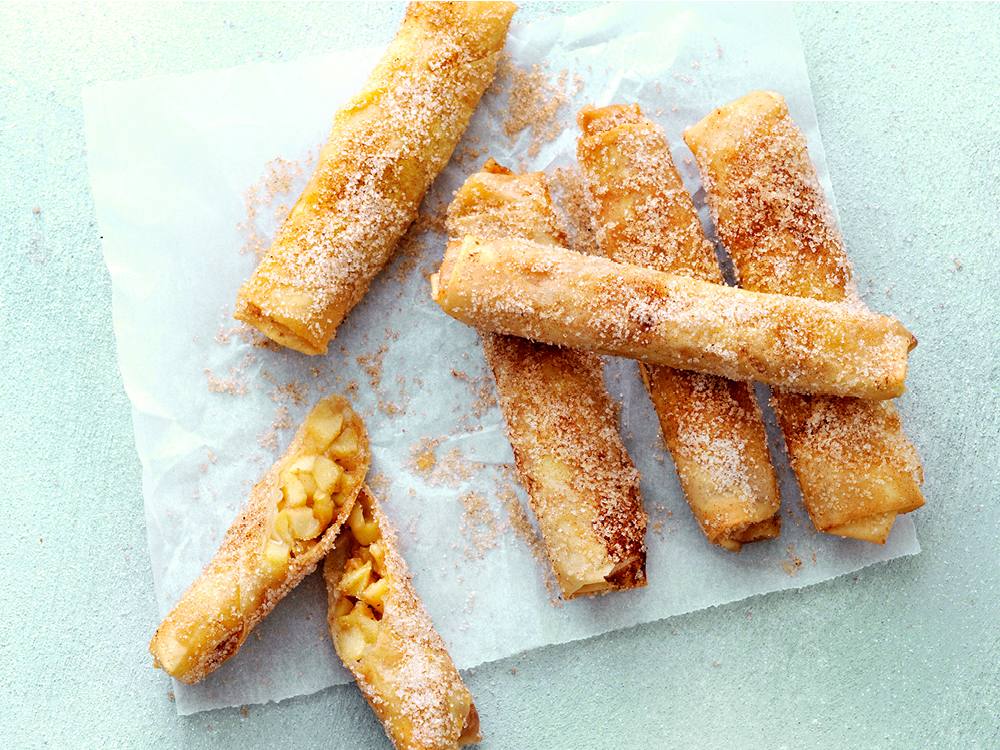 Just like the crispy fast-food apple pies we all love, but better for you because they're homemade! These fun and nostalgic treats are rolled in cinnamon sugar and cooked to a crispy finish in a skillet.
Apple and honey bread pudding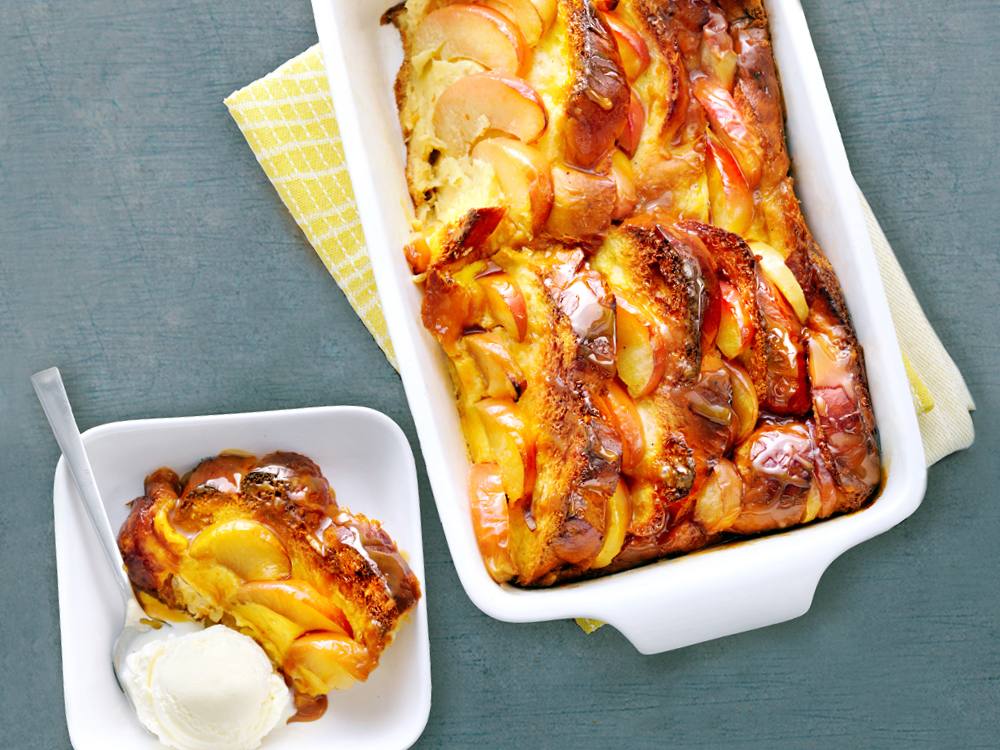 Drizzled with warm caramel, this decadent bread pudding gets an extra layer of indulgence when topped with vanilla ice cream. It's easy to bake, but impressive enough to serve for guests.
Individual cran-apple strudels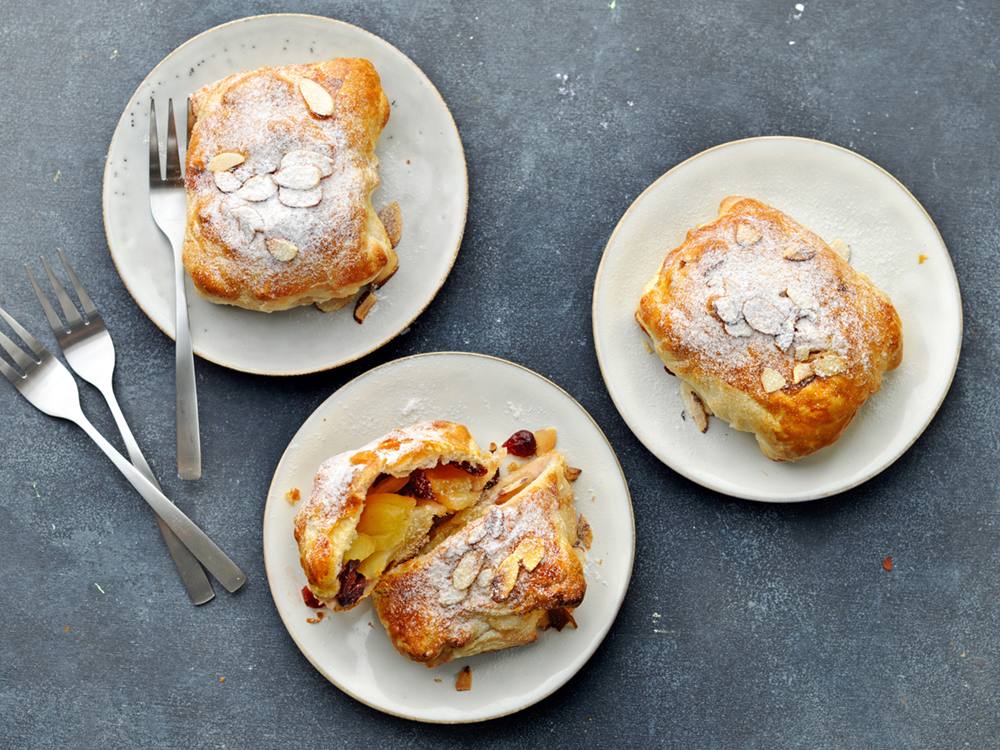 Whether served fresh from the oven or as a portable snack, these quick and flaky pastries are a versatile way to have a sweet treat. And they're a snap to make with puff pastry sheets, apple pie filling, and dried cranberries.
Gingery pear and apple pie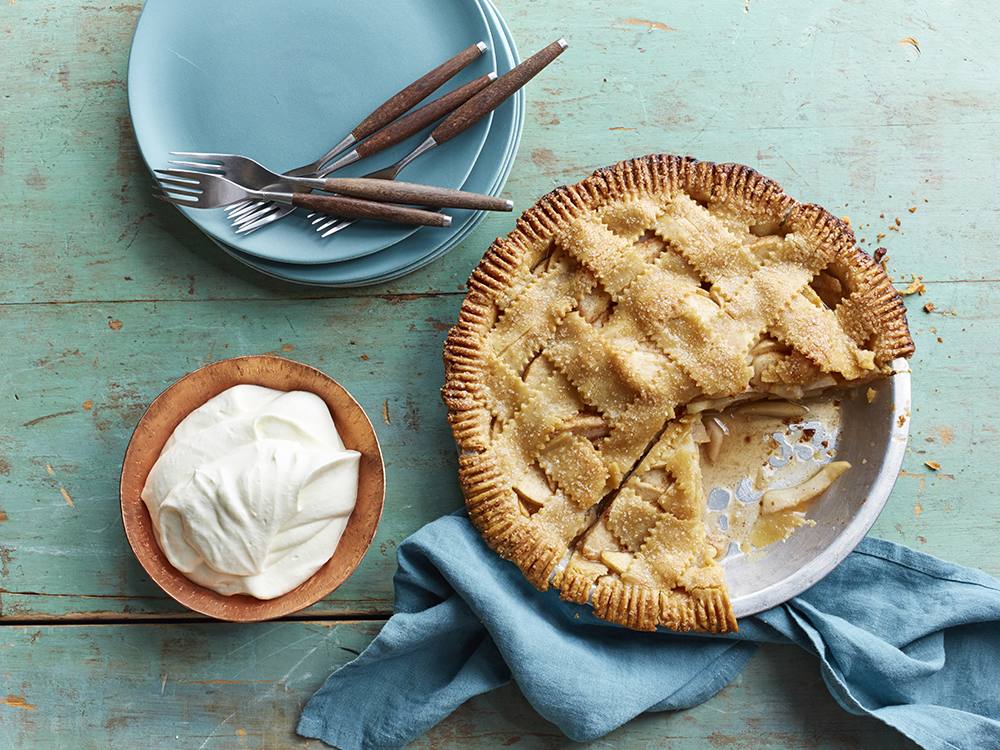 When one is good, two is better. This pie packs layers of flavor into its filling with a combination of fall-fresh apples and pears, while both fresh and ground ginger provide even more of an aromatic boost.
Apple and honey tart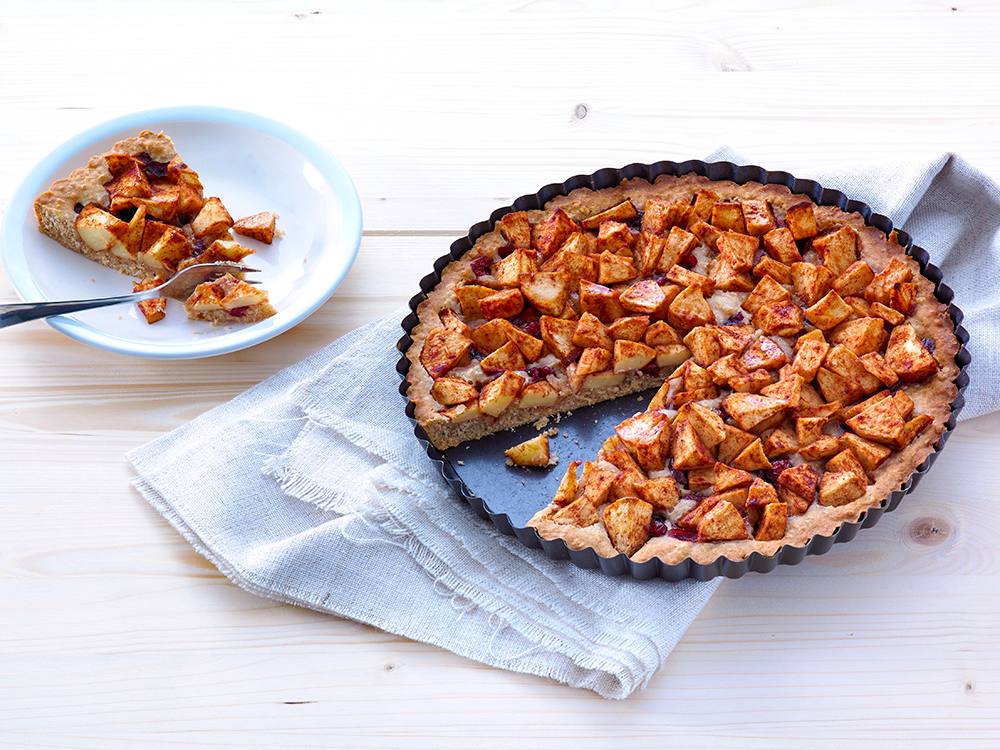 An easy no-roll tart crust gets texture and flavor from whole wheat flour, oats, and coconut oil. Sweetened with honey for a moist, tender crumb, it's the perfect base for this rustic fall dessert.
Baked streusel apples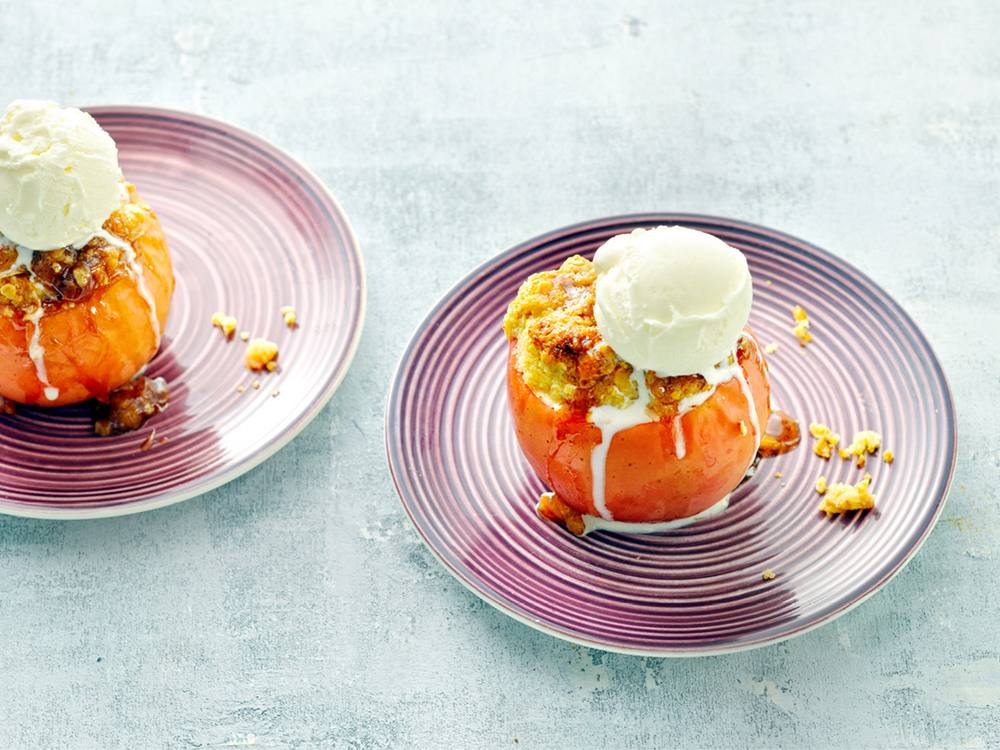 Bake up a batch of these streusel-stuffed apples for all the flavors of apple pie in an eye-catching presentation. Each person around the table gets an individual dessert that's as much fun to eat as it is to look at.
Apple and Honey Rugelach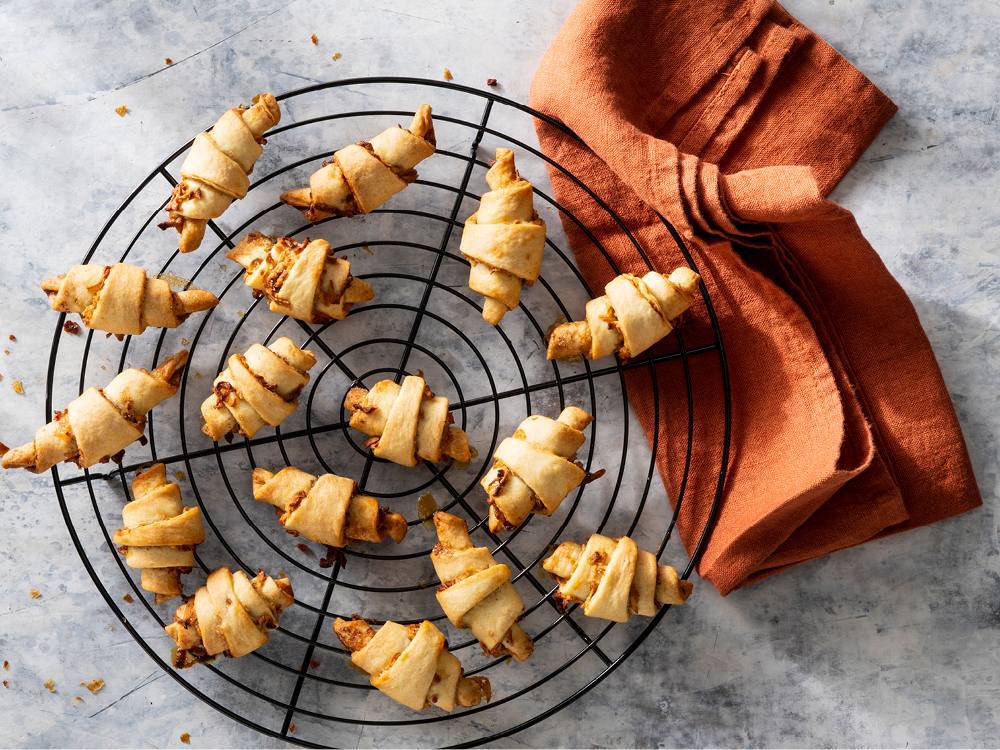 These tender, flaky cookies are two traditional Rosh Hashanah favorites rolled into one. Store-bought pie dough fast tracks prep for crispy rugelach flavored with apples and honey.