Slow Cooker Spiced Citrus Pork Carnitas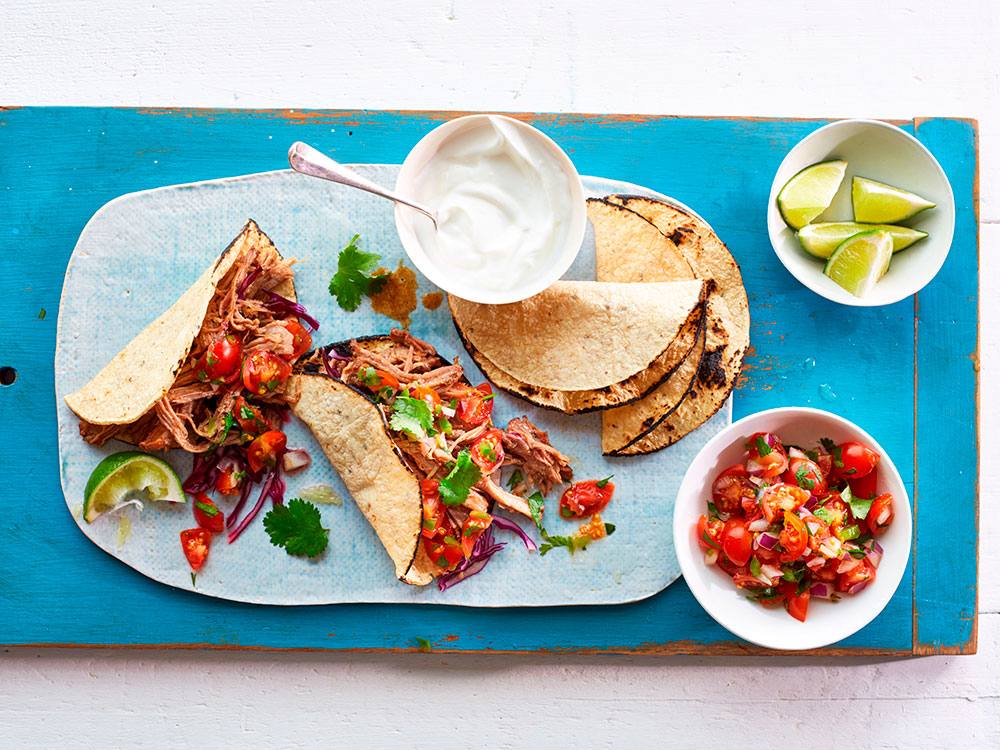 Let your slow cooker do most of the work in this easy take on carnitas. Bursting with zippy lime and fragrant spices, this simple main course feeds a crowd.
Mexican Corn Salad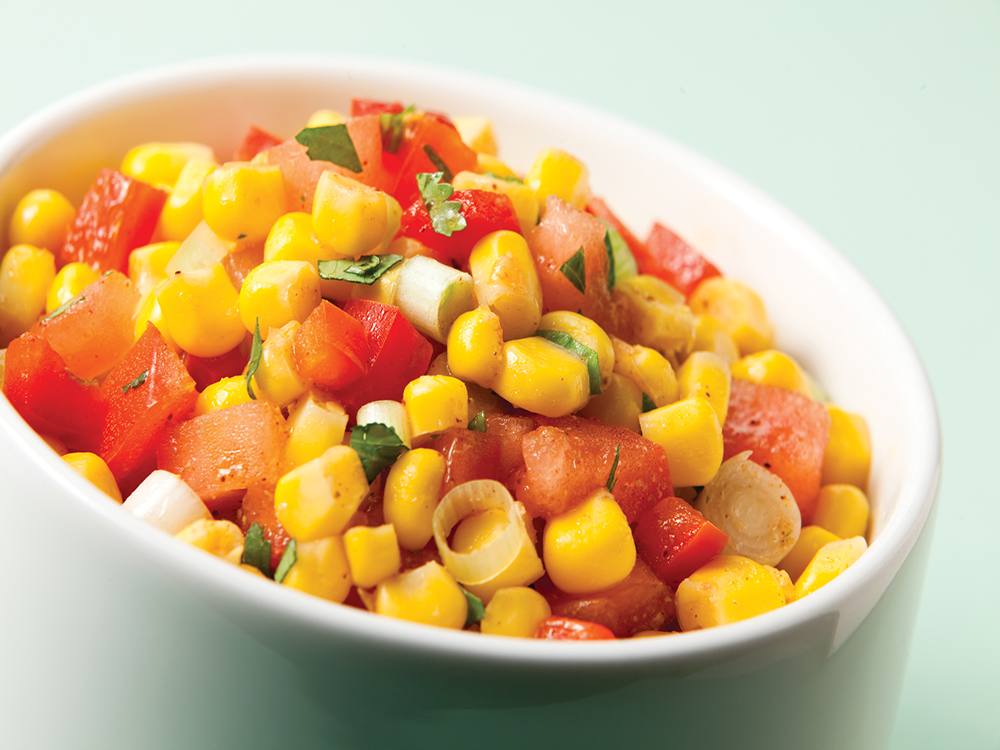 Served as an appetizer with tortilla chips, this corn salad pairs perfectly with our watermelon margarita (below).
Chicken Tacos with Cabbage, Avocado Salsa and Lime Cream
Creamy avocado and crunchy cabbage contrast beautifully in this simple taco recipe. The lime cream makes the dish; make extra for dipping!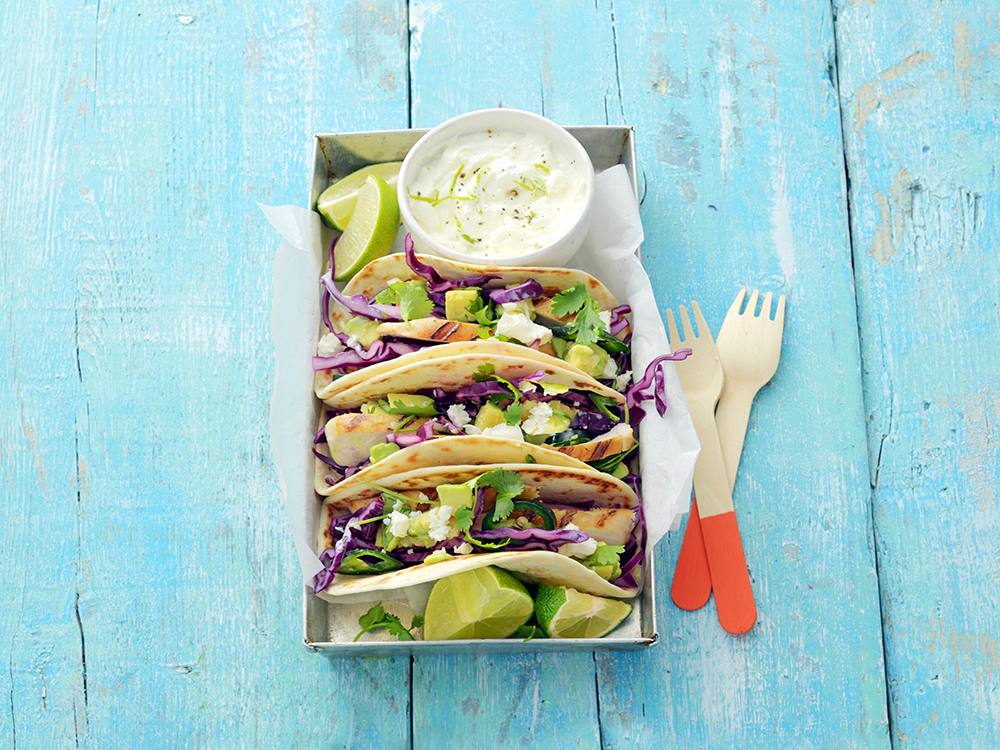 Watermelon Margaritas
Cool, refreshing watermelon forms the perfect base for these tangy margaritas enhanced with star fruit. For an adults-only version, add a splash of tequila and triple sec to each glass.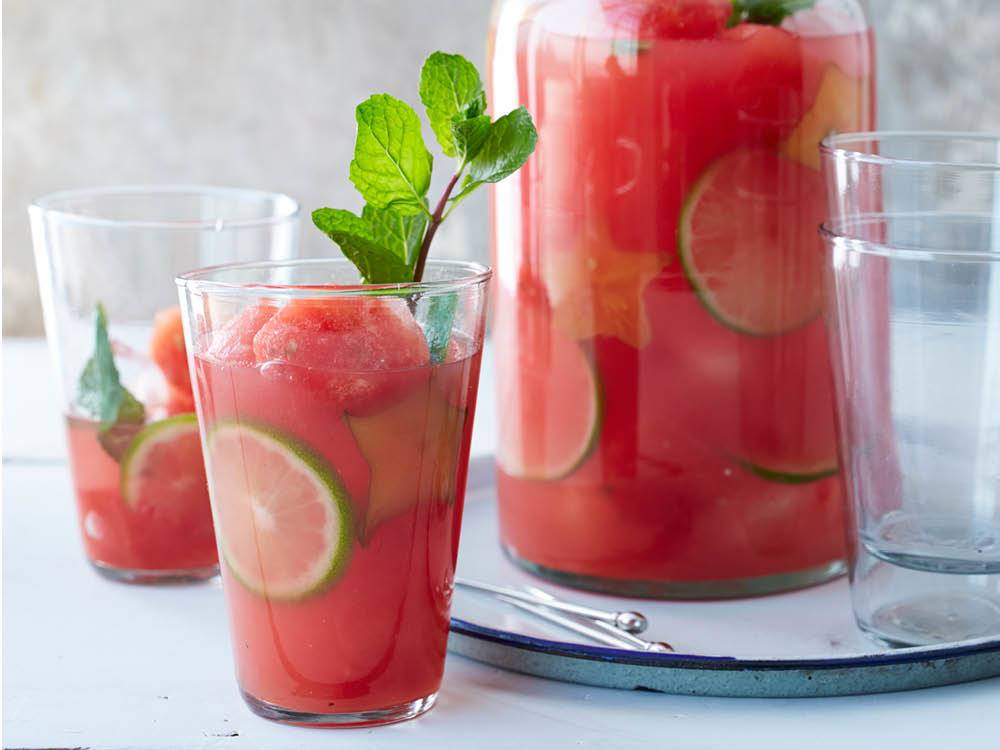 Grilled Margarita Pork Bowl
Make bottled margarita mix your secret weapon in this simple, delicious pork dish. Use the extra to whip up a batch of frozen margaritas for your guests!