Chicken and Rice Casserole
Here, little chickie, chickie, chickie. Come here and make friends with brown rice and broccoli. Mushroom soup and cheddar cheese join in the fun to make this a one dish party to liven up a cold, winter night.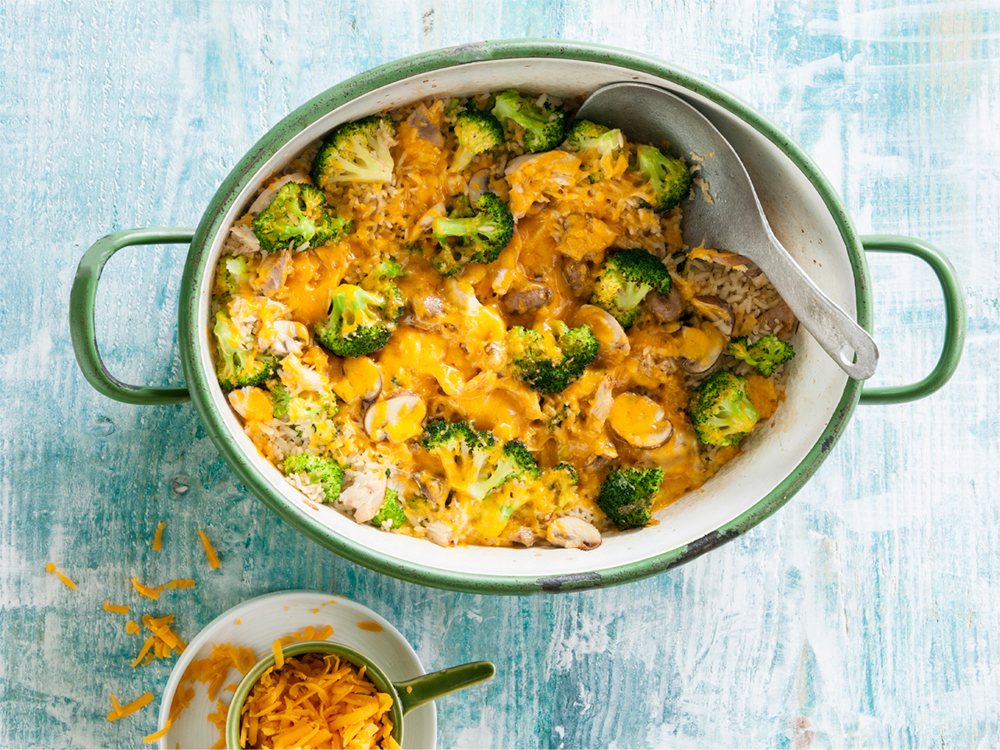 Spinach-Ricotta Cannelloni
Spinach brings the good-for -you, ricotta brings the creamy goodness, and the pasta ties it all together in a hearty and delicious dish that satisfies your Italian cravings.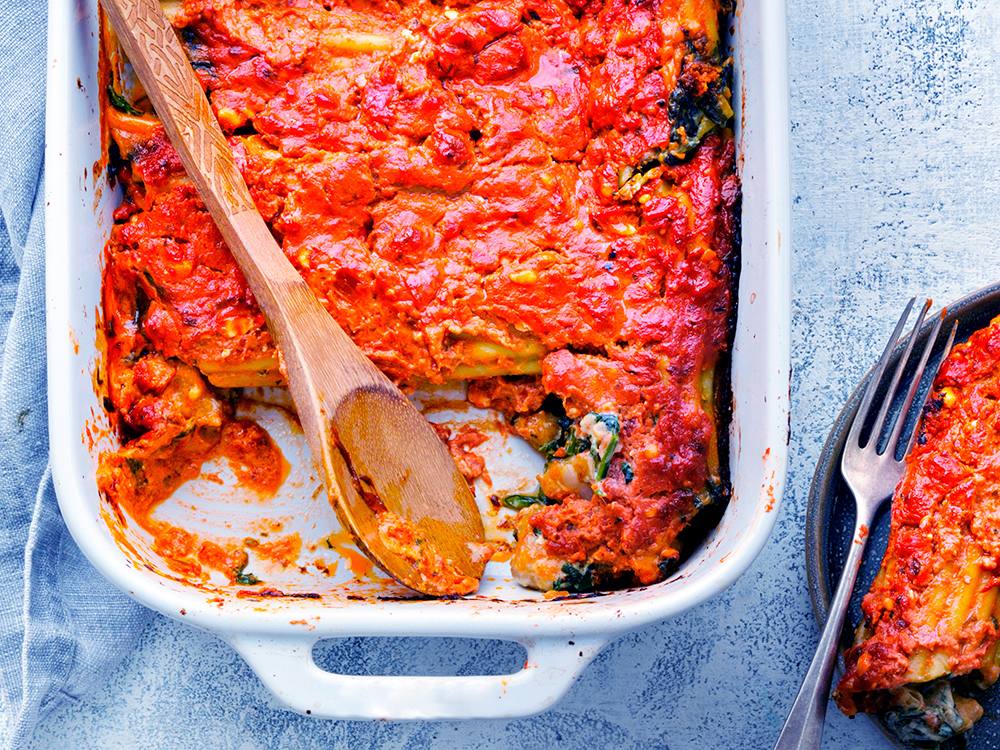 Chicken and Mushroom Gratin
Who doesn't love a good gratin? Seriously, anything smothered in cheese is a winner. Add in juicy chicken and earthy wild mushrooms and get ready for some hard core chowing down.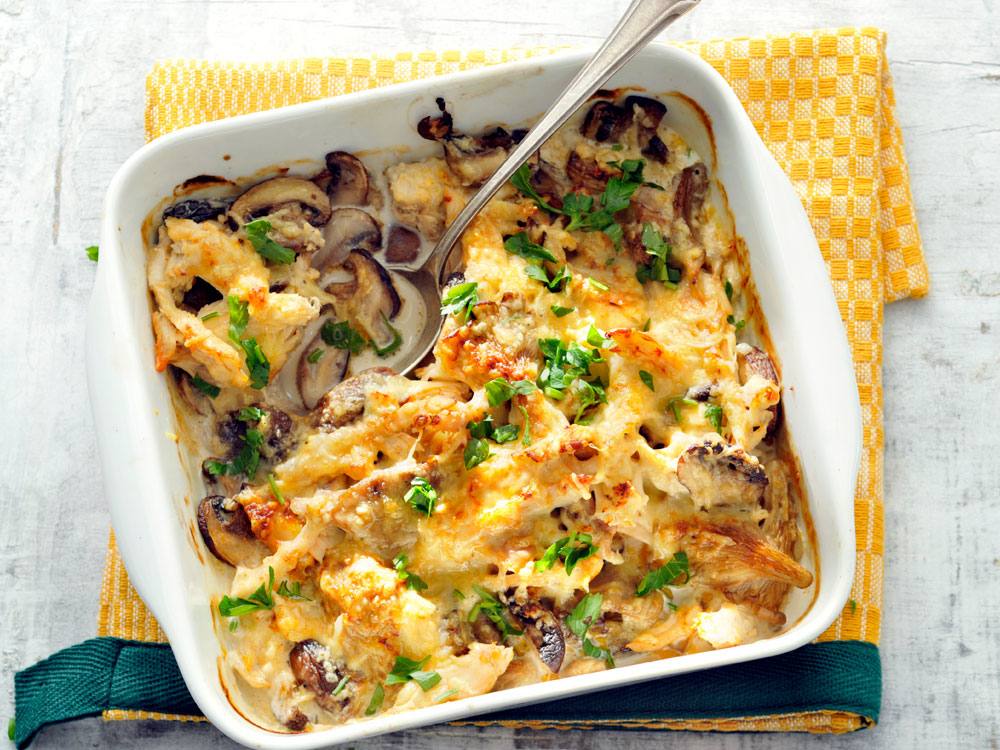 Baked Eggplant Parmesan
Ever wonder where eggplant got its name? Who knows? All we do know is that it makes the perfect vehicle to layer with melty cheese and zesty marinara sauce to make a yummy vegetarian take on the classic chicken parm.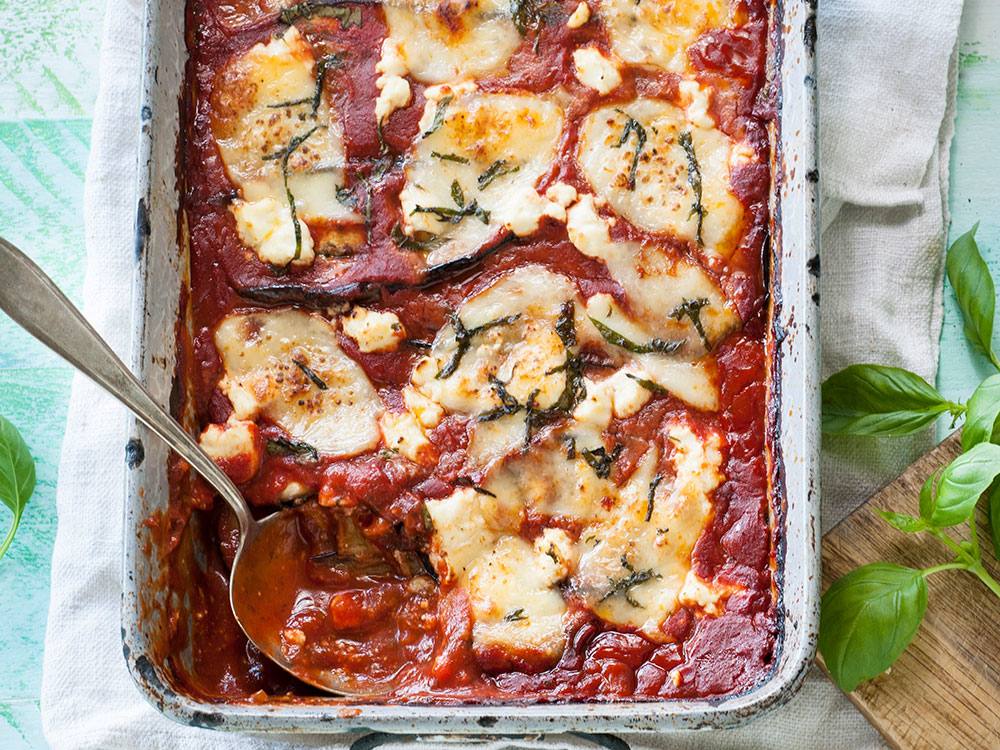 Bacon Cheeseburger Casserole
A bacon cheeseburger and fries in one dish?! Awesome, right? Well, not fries exactly, but equally awesome, our version uses those fan favorites, tator tots. Better make enough for seconds all around.