Save time and money with a cook once, eat twice strategy: Make a little extra with one meal for now, then transform those leftovers into a simple, quick meal for later in the week. Cook once, eat twice helps you make the most of value-sized packages of meat and other ingredients when they go on sale and takes care of a second meal on another busy night when you'd usually lean on takeout.
Start with the meatloaf. Combine grated veggies, eggs, onion soup mix, ketchup, and meatloaf mix, then shape into a loaf and bake. Save 4 (½-inch-thick) slices for grilled cheese meatloaf sandwiches—a delicious upgrade to classic patty melts. Enjoy for lunch or dinner the next day.
For now: Old-Fashioned Onion Meatloaf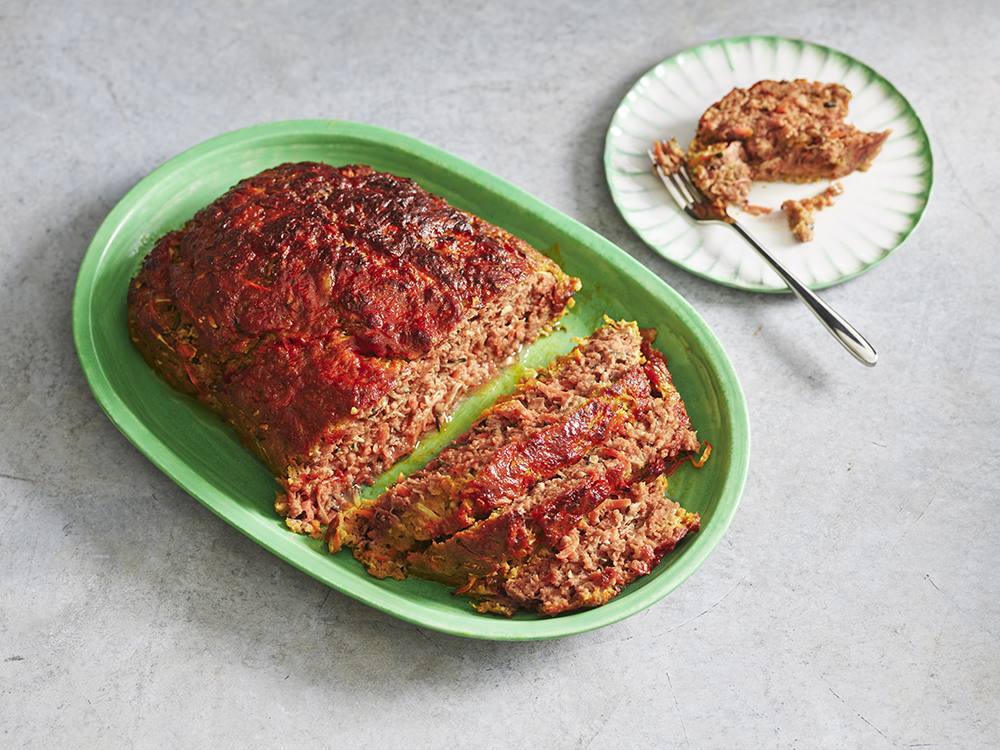 For later: Grilled Cheese Meatloaf Sandwiches
Top 4 pieces of sourdough bread with a slice of American cheese. Add a slice of meatloaf to each, then top with another slice of American cheese and another piece of sourdough. Heat 1 tbsp canola oil in a large skillet on medium-high. Add 2 sandwiches and cook 3–4 min. on each side until golden. Repeat with another 1 tbsp oil and remaining 2 sandwiches. Add toppings like red onion, tomato, and lettuce, if desired.