Once you've finalized your Passover seder menu, it's time to start thinking about the rest of the week! Meal planning ahead of time can help take the stress out of cooking festive dishes for a multi-day holiday. Plus, making one big trip to the store will save you both time and money. From breakfast, lunch, and snacks to dinner and dessert, we've pulled together 17 of our favorite Passover recipes that are perfect for every meal throughout the week.
BREAKFAST
Matzo Quiche with Carrots and Greens
This recipe is a great addition to any meal planning list because it can be served for breakfast, lunch, or even dinner. Matzo is transformed into a crust for this veggie-packed quiche. Ready in just 45 minutes, making it a great option to make at the beginning of the week or whip up for a last-minute holiday gathering.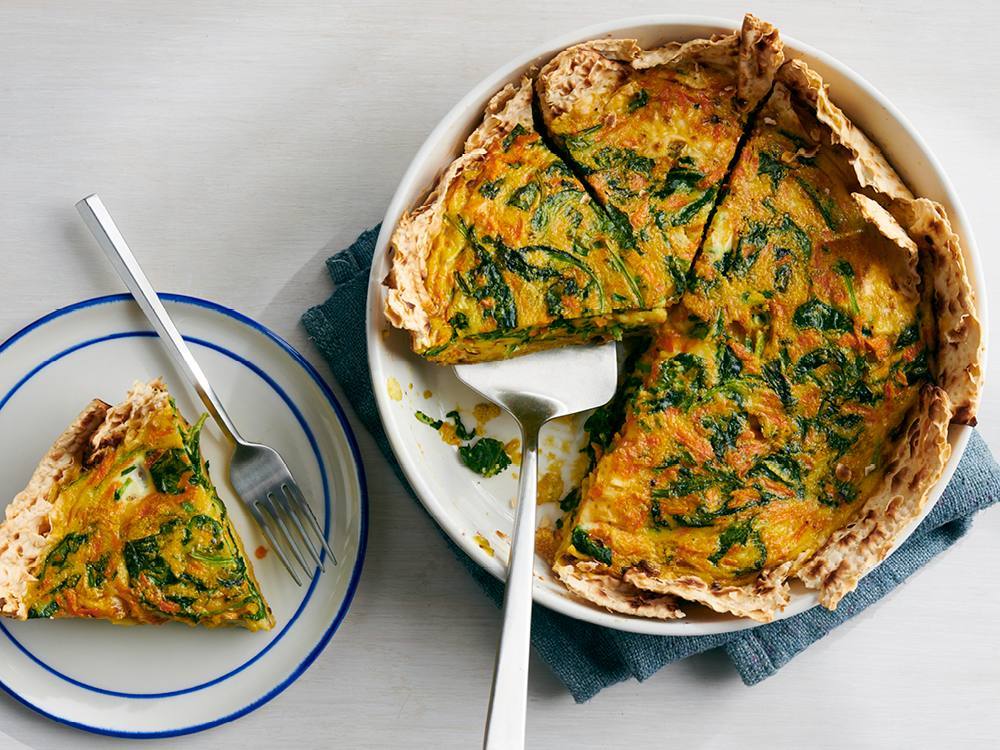 Matzo Brei with Herbs

This traditional Passover breakfast is both simple and delicious. Matzo gets soaked in cold water before being added to grated shallot and beaten eggs. Scramble the eggs in some butter and top the dish with chopped chives and dill for a fresh finish. Be sure to make enough for the whole family!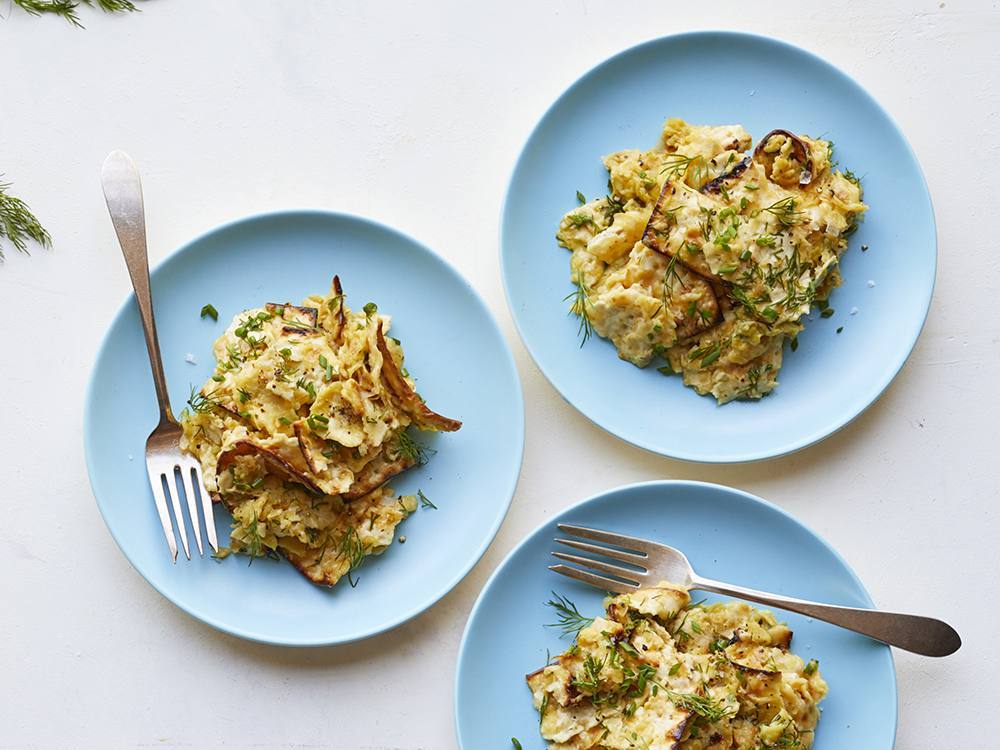 LUNCH & SNACKS
Matzo Ball Chicken Soup
Make soup for multiple meals with this meal-prep-ready recipe! This chicken soup is warm, comforting, and hearty. It's packed with leeks, celery, carrots, and classic matzo balls, making it filling and nutritious. Make it at the beginning of the week to enjoy it on any day or at a meal you'd like.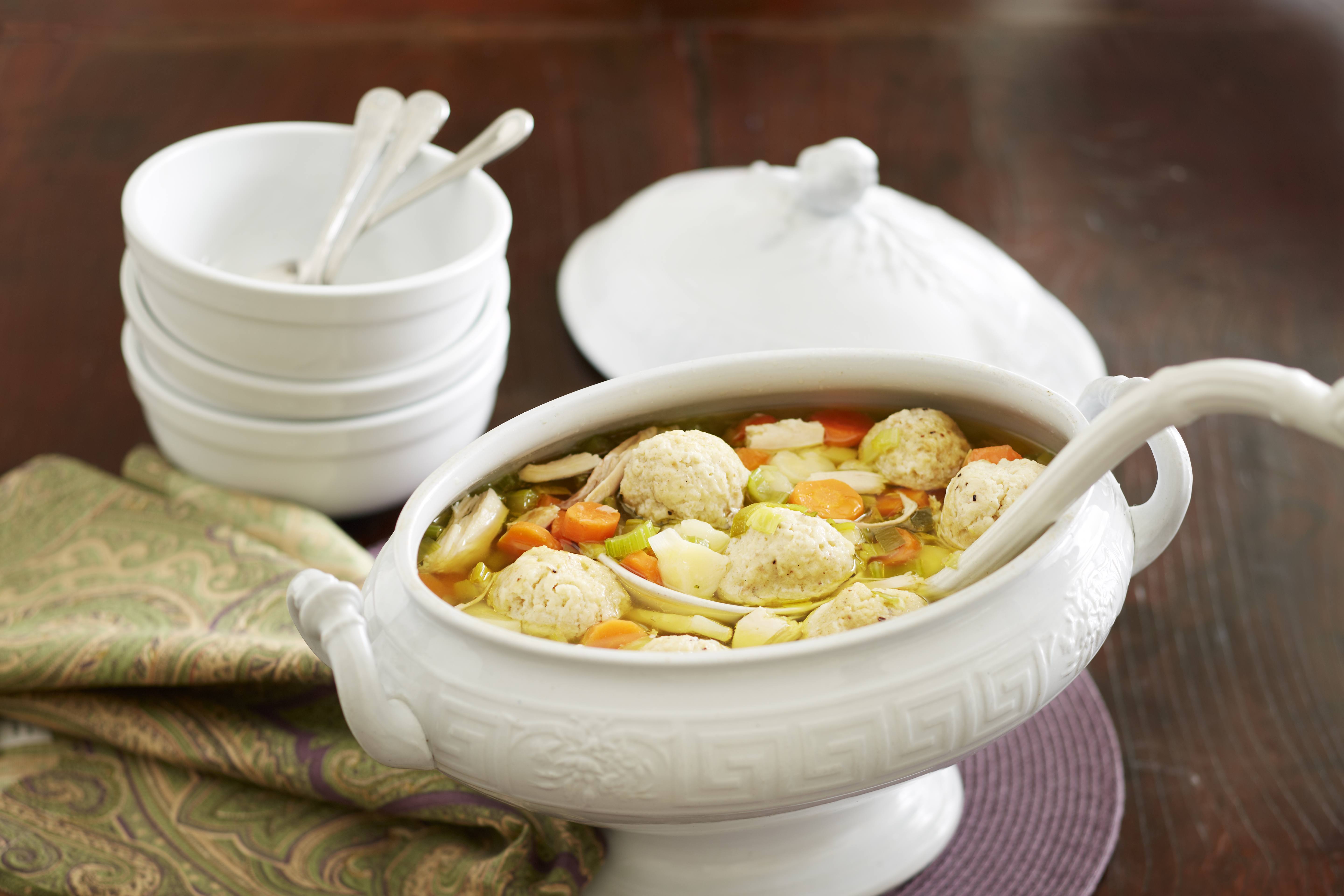 Fennel and Orange Salad with Matzo Croutons
Make soup for multiple meals with this meal-prep-ready recipe! This chicken soup is warm, comforting, and hearty. It's packed with leeks, celery, carrots, and classic matzo balls, making it filling and nutritious. Make it at the beginning of the week to enjoy it on any day or at a meal you'd like.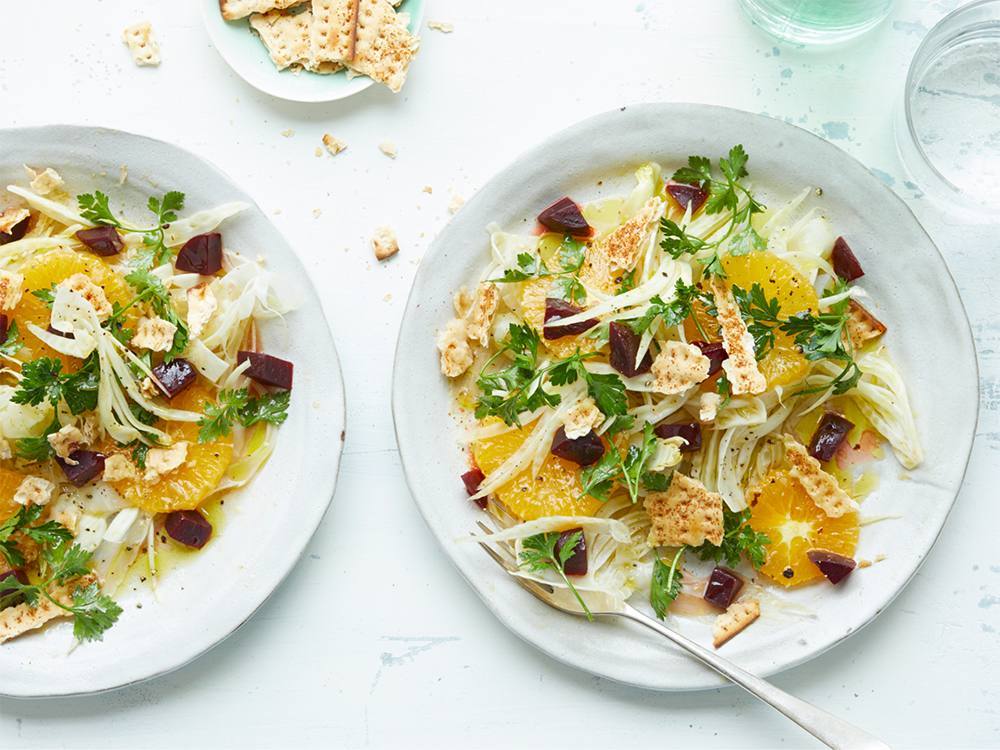 Apple, Walnut, and Date Salad with Matzo
While the texture of this crunchy salad might be different from the usual relish, this Charoset-inspired recipe has a base of fresh greens and is finished with a cinnamon Dijon-honey vinaigrette. Crumble matzo on top for a salty touch and lunch is ready!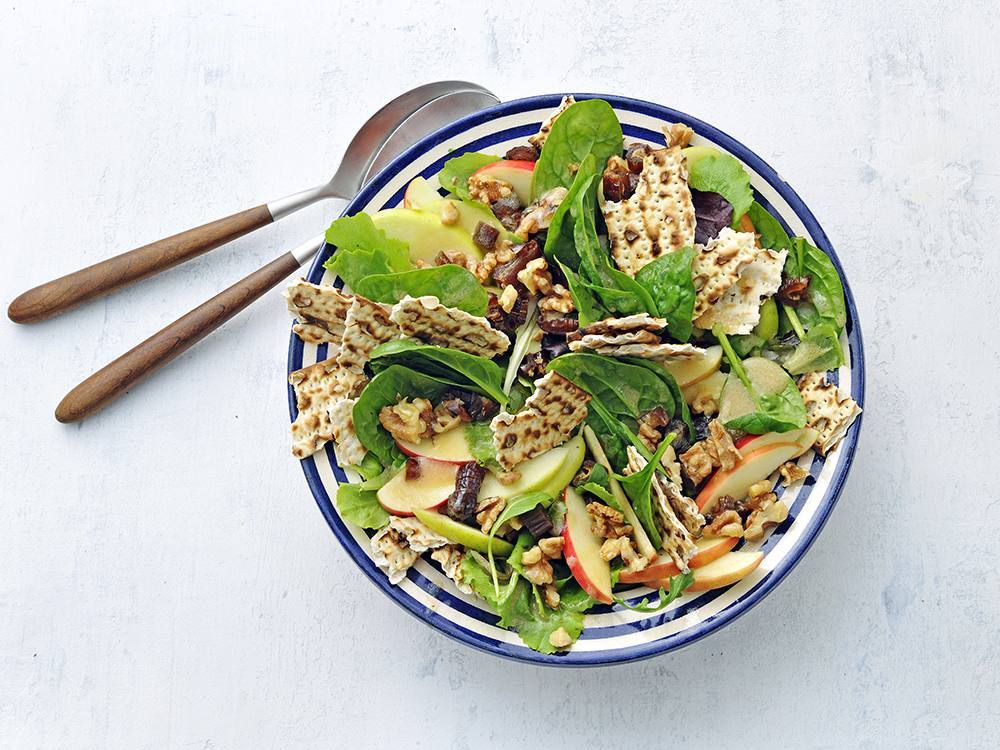 Smoked Salmon and Matzo Appetizer
Don't forget about snacks! This 5-ingredient appetizer is great to have on hand for when you need a quick bite. Spread cream cheese on matzo and top with smoked salmon, dried minced onion, shaved radishes, and chopped parsley. This savory, crunchy bite is perfect to munch on!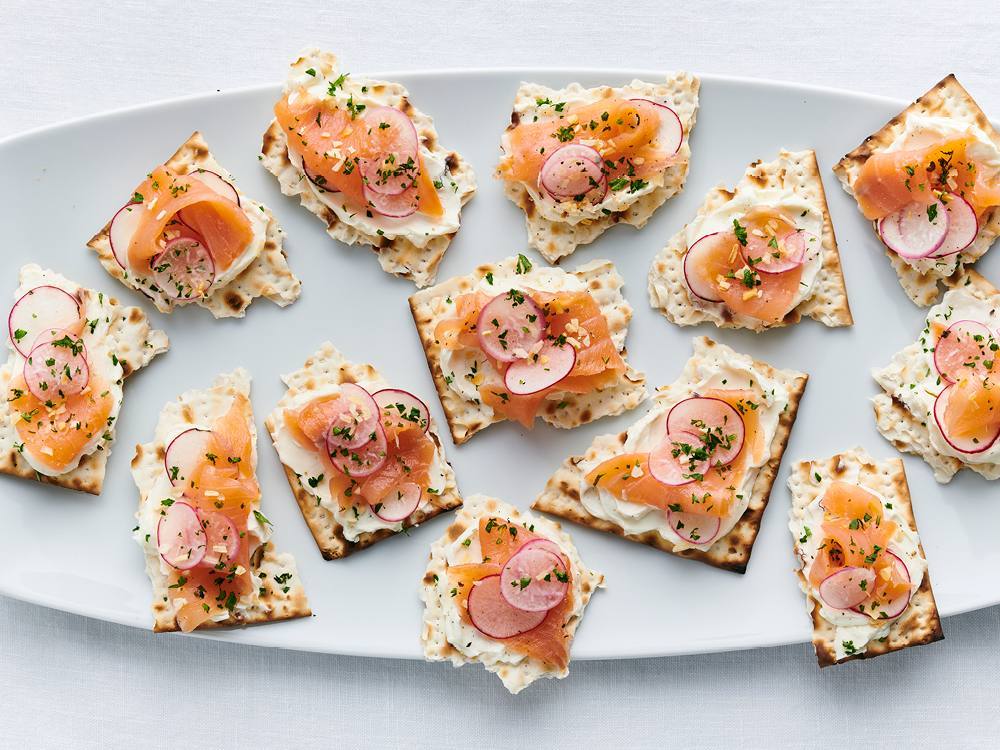 Potato Cake with Horseradish Sour Cream
While potato pancakes are typically associated with Hanukkah, this easy 5-ingredient, Rrosti inspired dish resembles a giant latke, showcasing that potatoes can still be a star during Passover. Cook in one big skillet and cut into wedges to serve. Top it with a horseradish sour cream or skip if you're serving meat.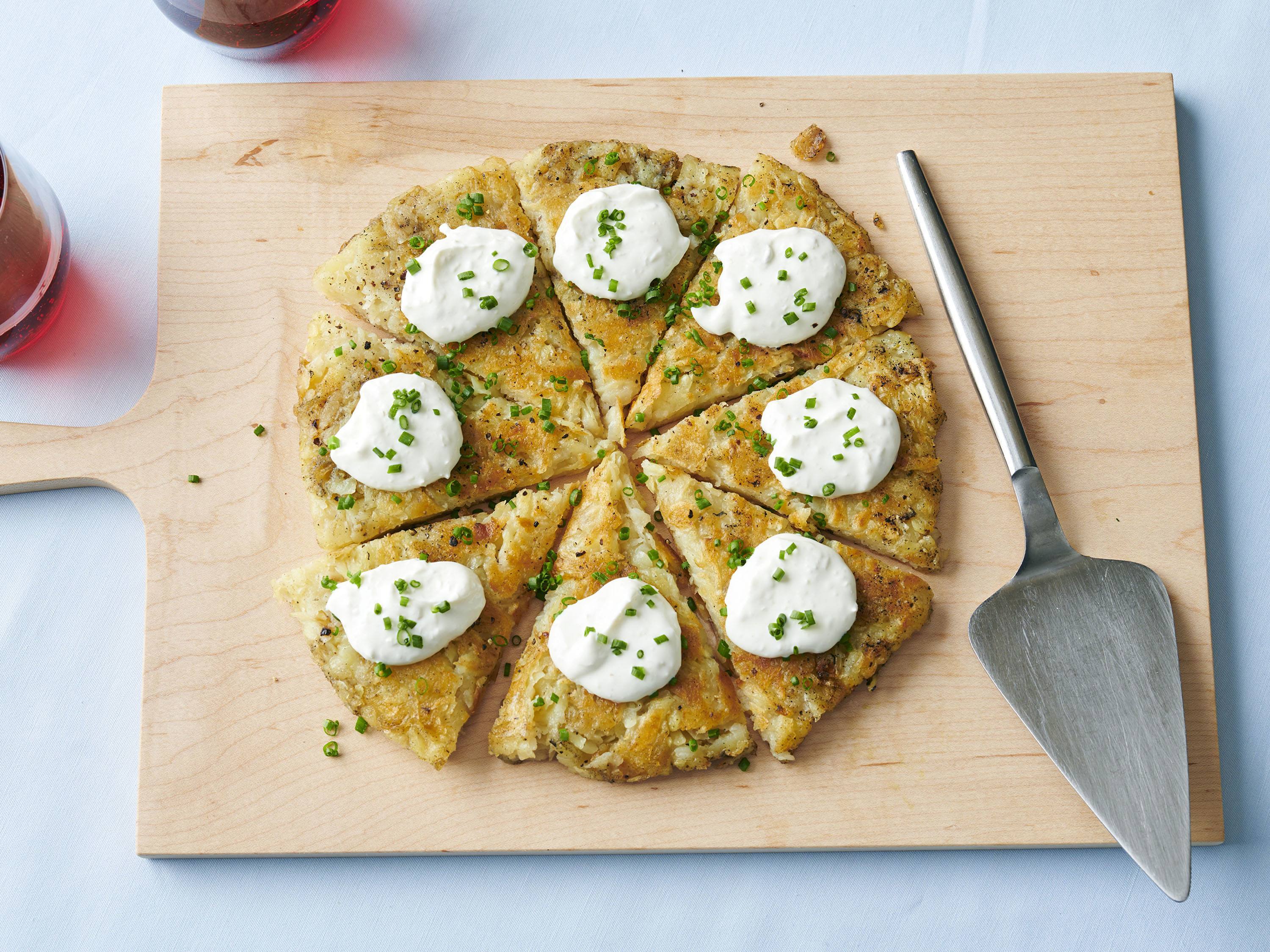 DINNER
Baked Matzo Meatballs
Prevent Passover food fatigue by thinking outside of the box. Instead of traditional breadcrumbs, matzo meal is the secret to these juicy meatballs served over zucchini noodles. It's a quick meal that's ready in just 40 minutes and is great for keeping in your back pocket. Make a quick sauce using cherry tomatoes and you're ready to eat in no time!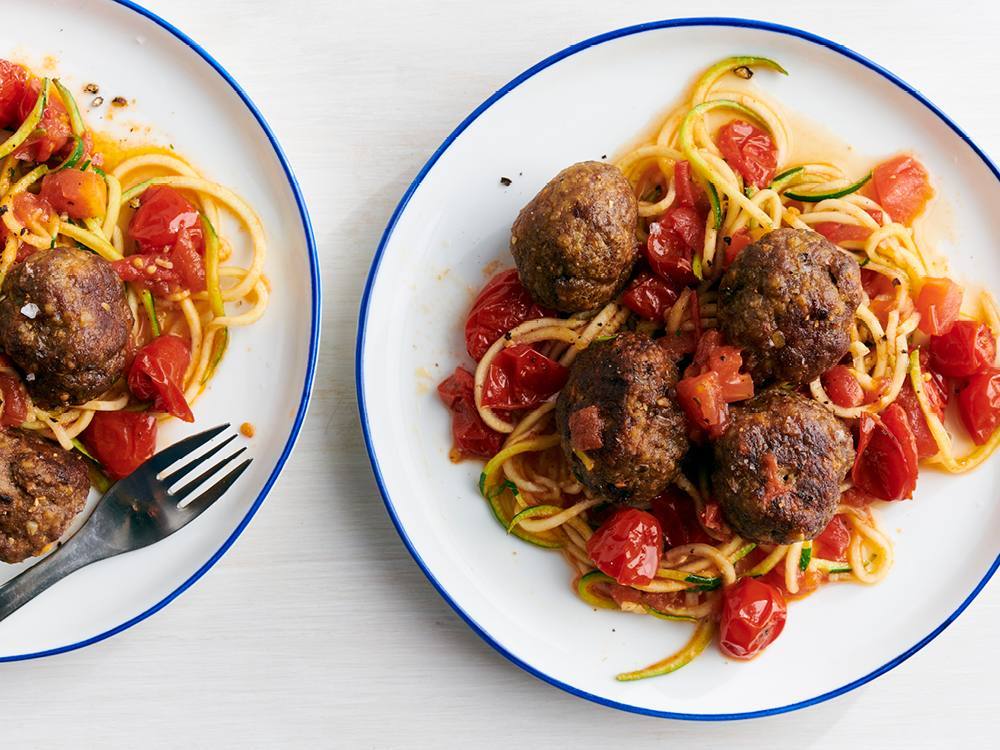 Matzo Veggie Lasagna
Swap in matzo for noodles in this hearty vegetarian lasagna. Cook peppers and onions together until they're tender. In the meantime. make a ricotta, spinach, and Parmesan filling. Layer the matzo with sliced tomato, cooked peppers, and ricotta filling before topping it all off with shredded mozzarella cheese.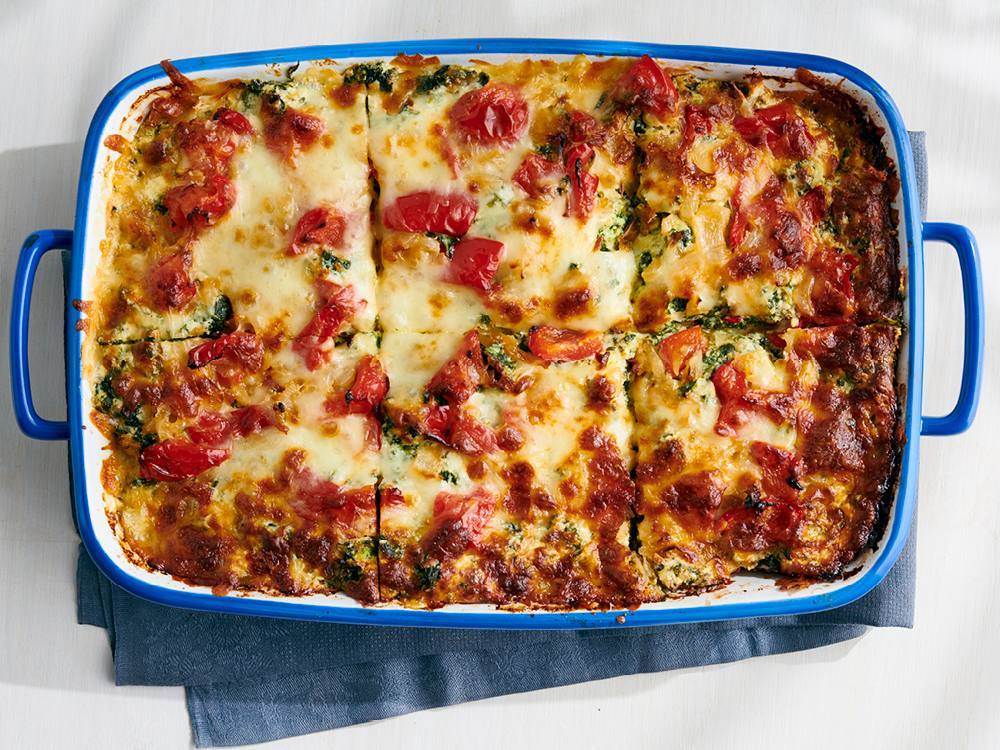 Herb-Roasted Cauliflower
This crispy cauliflower dish becomes instantly elevated by combining it with a bright herb mixture. Cut up two whole heads of cauliflower and roast until tender, then toss with lemon juice before topping it with parsley, mint, and dill. Use leftovers for lunch the next day or throughout the week!
This easy sheet-pan side dish featuring cauliflower and bright herbs works for a Passover celebration or any holiday gathering.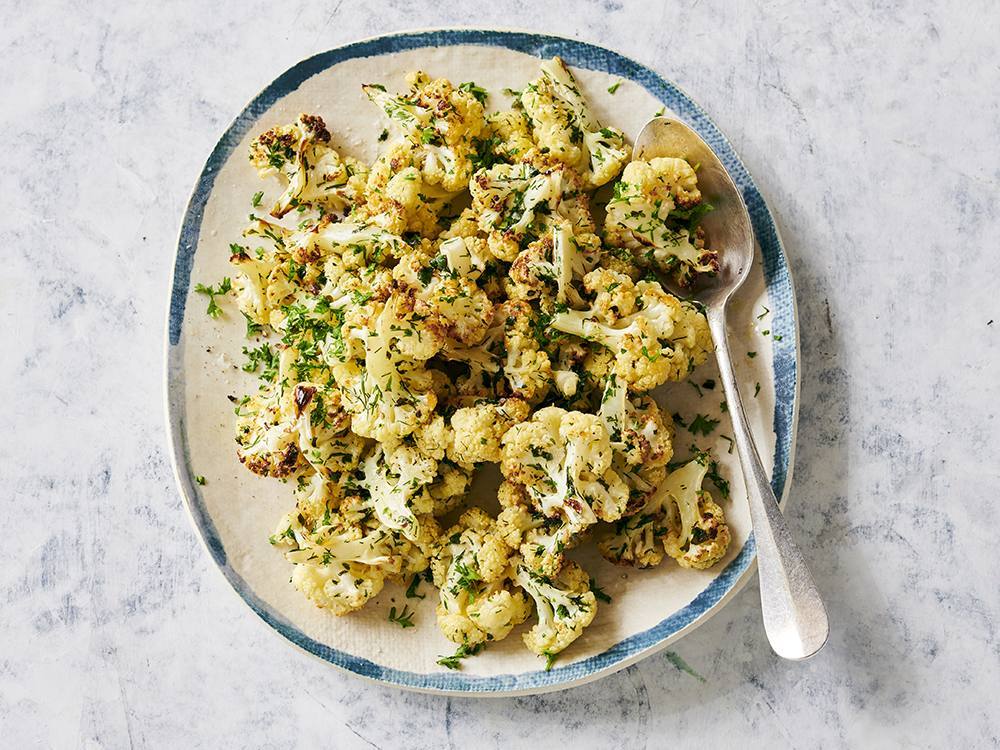 Carrot-Potato Kugel
Lean into spring with this veggie-forward twist on a classic recipe. Store-bought matchstick carrots get mixed in with shredded potatoes, eggs, matzo meal, and thyme. Bake it until it's golden brown and crispy before digging into a comforting side. Reheat any leftovers in the oven to make it crispy again before serving.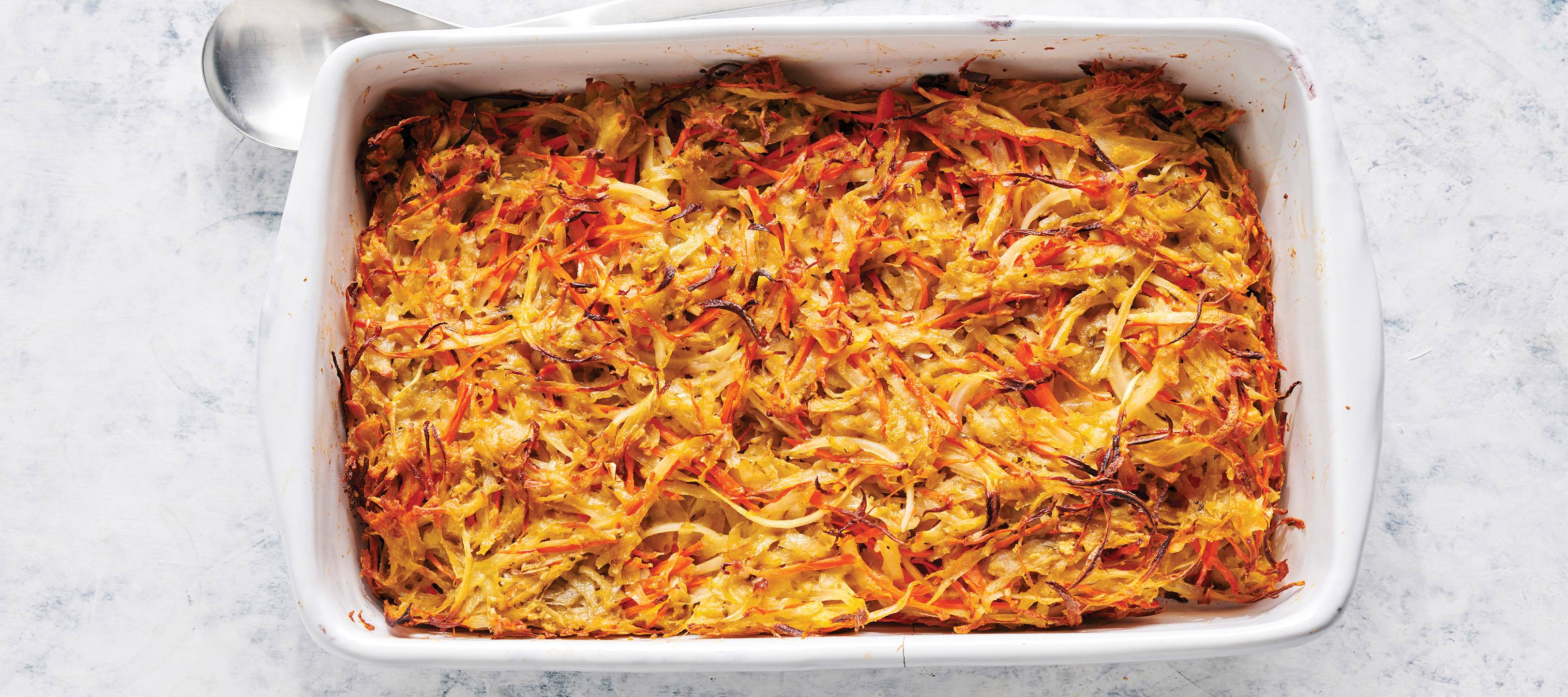 Brown Sugar and Coffee Holiday Brisket
This sweet and savory recipe is going to wow your guests during your seder or any dinner during Passover. Caramelize Vidalia onions before mixing up a braising liquid with rich coffee and brown sugar. Coconut aminos add a rich umami flavor while a parsley garnish provides a wonderful burst of color.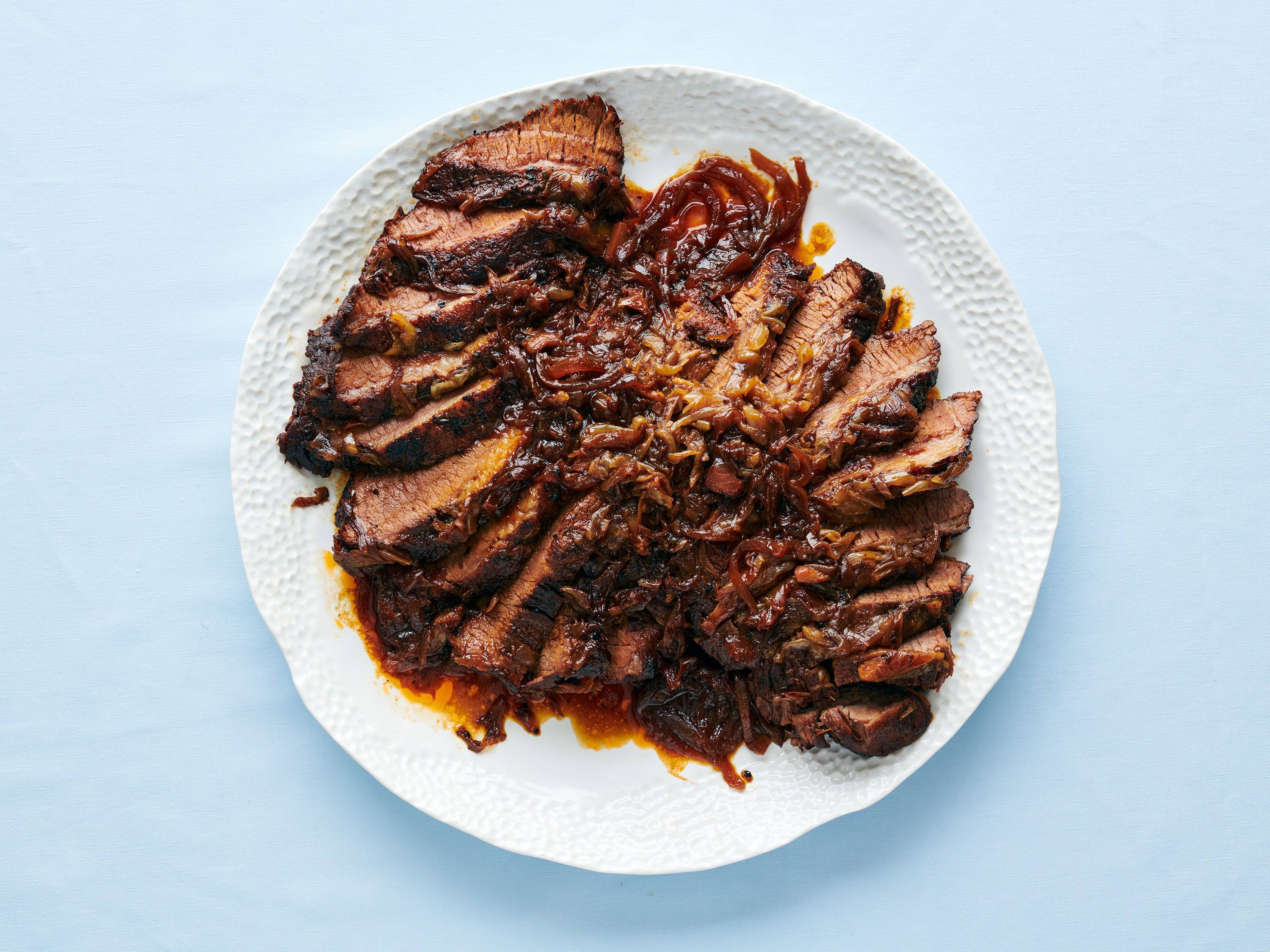 Asparagus with Herb Vinaigrette and Matzo
Celebrate Spring with this simple recipe highlighting the best of seasonal produce. Simply boil asparagus until they're tender before mixing up a quick vinaigrette with fresh lemon juice, honey, Dijon, and chives. Drizzle the vinaigrette over the mountain of asparagus and crumble matzo over for a satisfying crunch.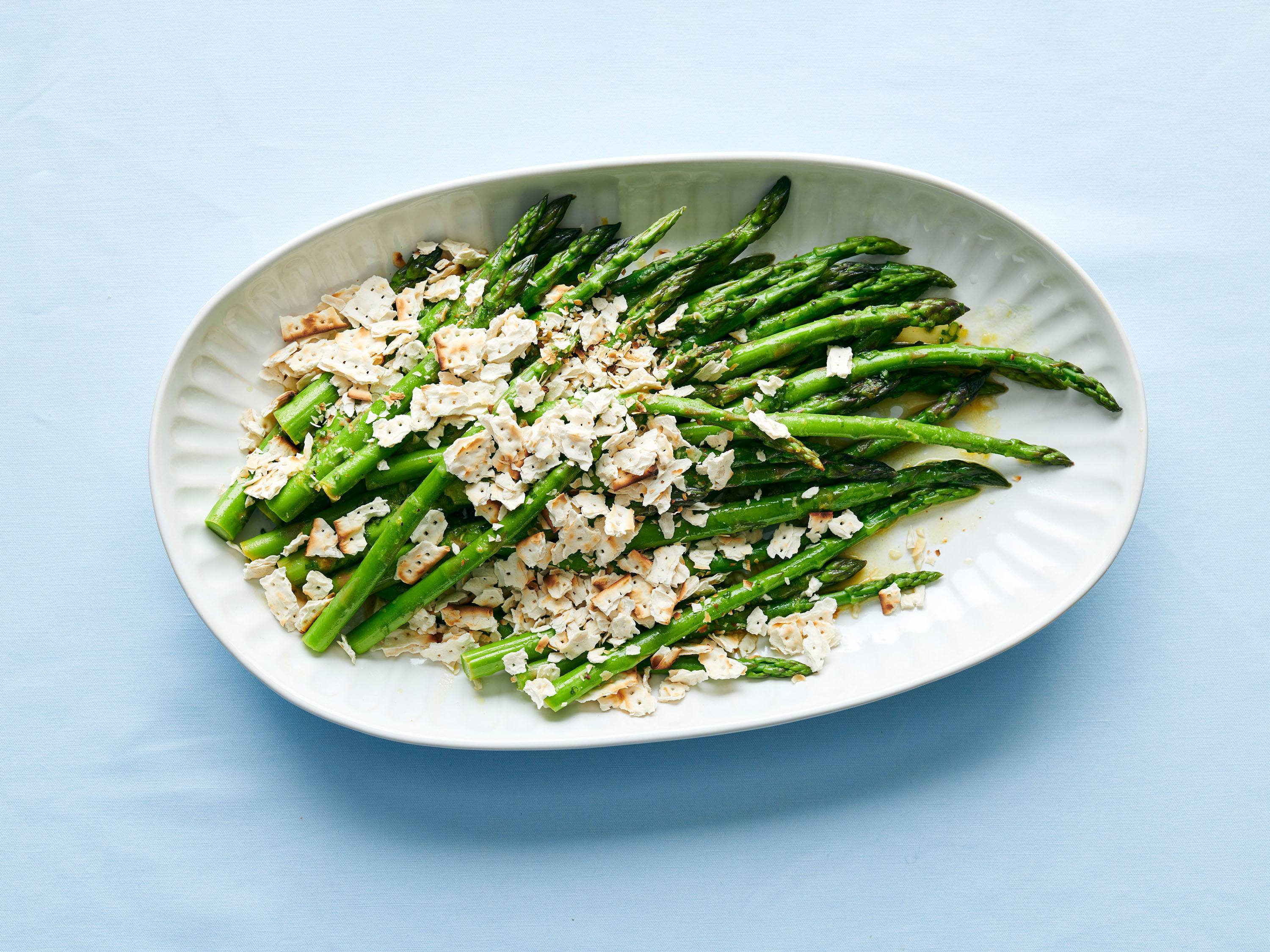 DESSERT
Individual Sweet Matzo Kugels
These small kugels sub matzo for noodles in this sweet dessert or side dish. Their delicious flavor comes from a combination of apples, cinnamon, raisins, and walnuts. Easily make these minis into a larger traditional kugel with a 1-quart baking dish which can be served year-round!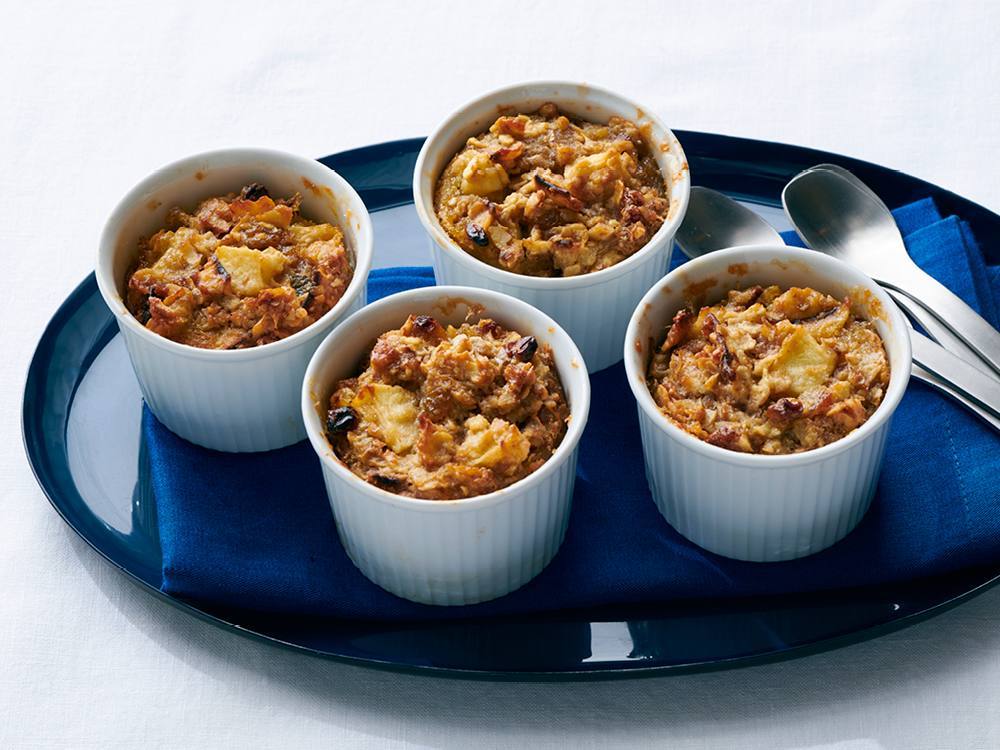 Coconut Macaroon Cake
Meringue meets coconut macaroon in this gorgeous gluten-free dessert. Whip egg whites and sugar until stiff peaks form before folding in vanilla bean and shredded coconut. Spoon the mixture into a circle and bake until the outside is crisp but the inside is marshmallow-y soft. Top the cake with raspberries, a drizzle of melted chocolate, and more shredded coconut.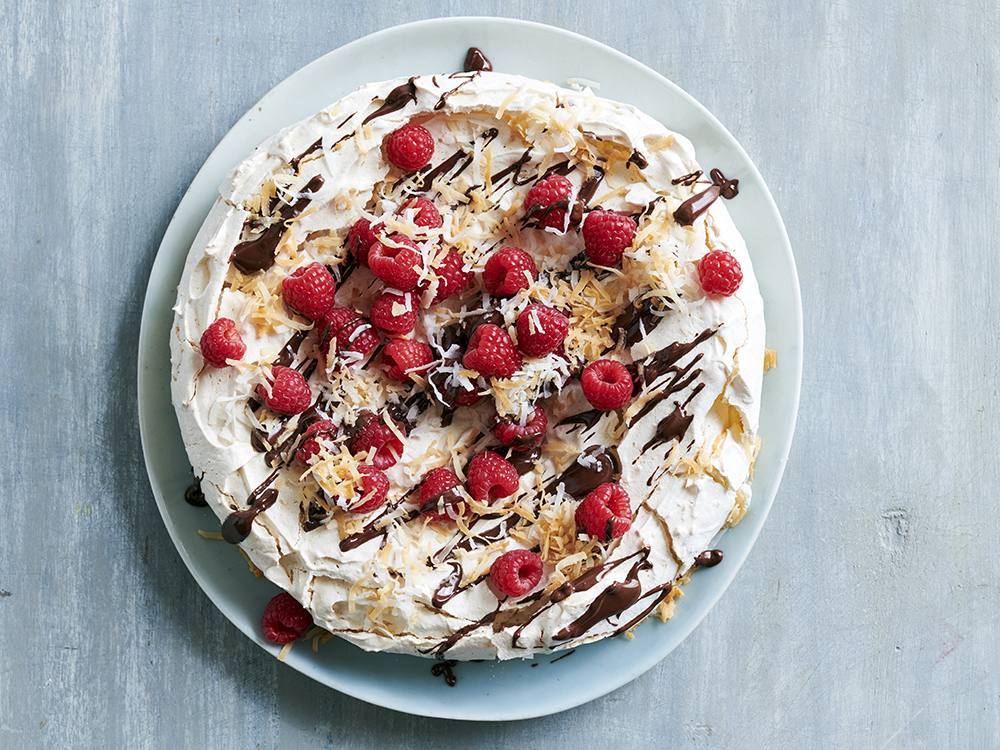 Passover Sponge Cake with Whipped Topping and Berries
This light and airy cake is similar to angel food but uses matzo cake meal and potato starch instead of flour. Macerate fresh mixed berries with sugar for the easiest topping ever. Pile this stunning dessert high with nondairy whipped topping and the saucy berries for a true showstopper.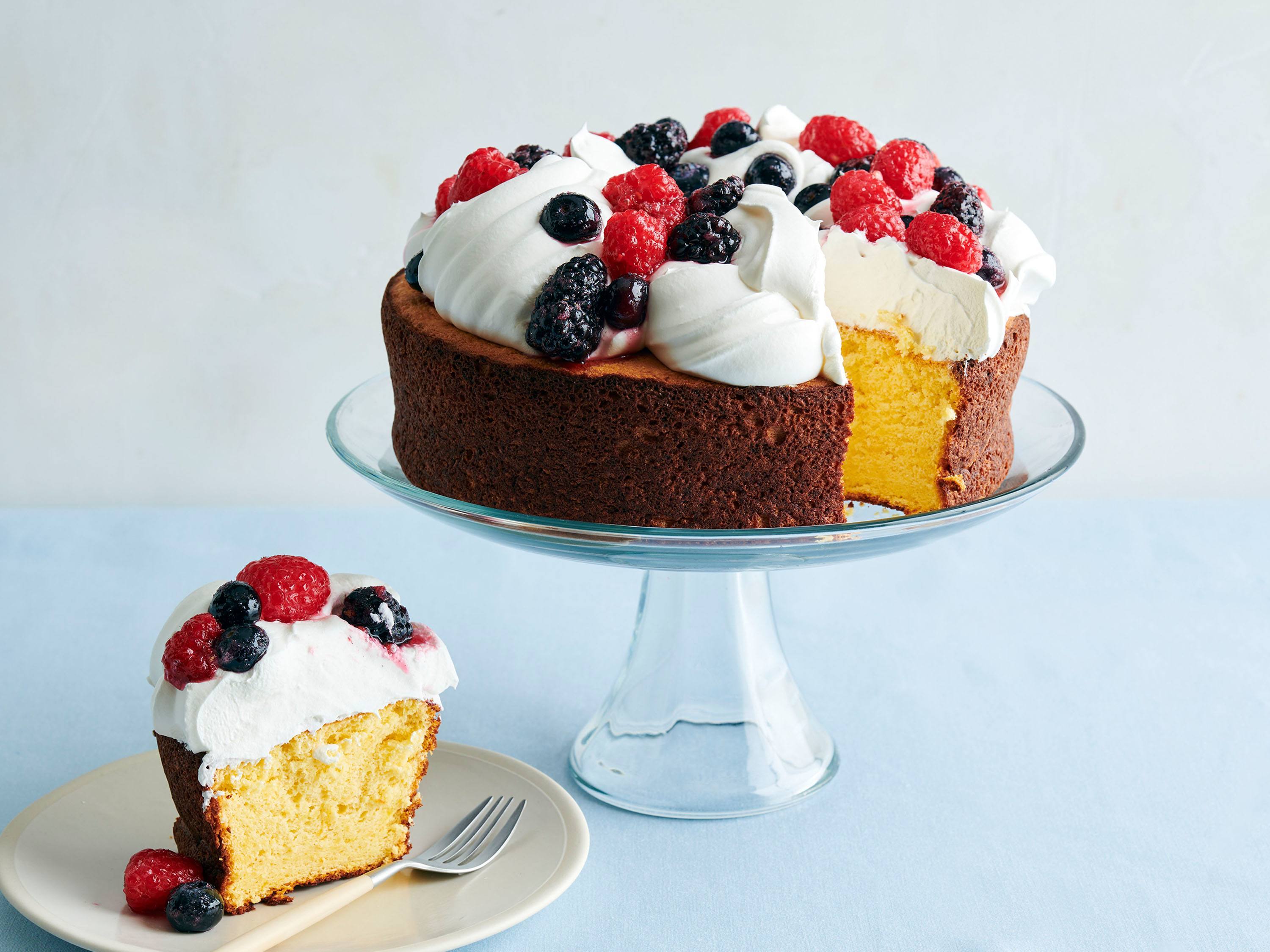 Apple-Berry Tart with Cinnamon-Walnut Crust
Add one more stunning dessert to your meal planning lineup with this gorgeous tart. Pulverize walnuts and matzo meal with sugar and cinnamon for a crisp crust. Cook frozen berries with sugar and lemon zest for a flavorful filling. Top the berry mixture with thinly sliced apples for an unforgettable sweet treat.