We took a sleigh ride around the globe for these delectable cookie recipes inspired by tasty traditions in 12 different countries. For a sweet finish to holiday meals, gifting season's greetings, or simply treating yourself (who says you can't be your own Secret Santa?), this bounty of baked goods will keep the sweet cheer coming through New Year's.
Chocolate Roughs
These luscious treats from New Zealand are a holiday wish come true for chocolate lovers. Creamy ganache and chocolate candy crown buttery, fudgy cookies made "rough" with flecks of crispy cornflakes.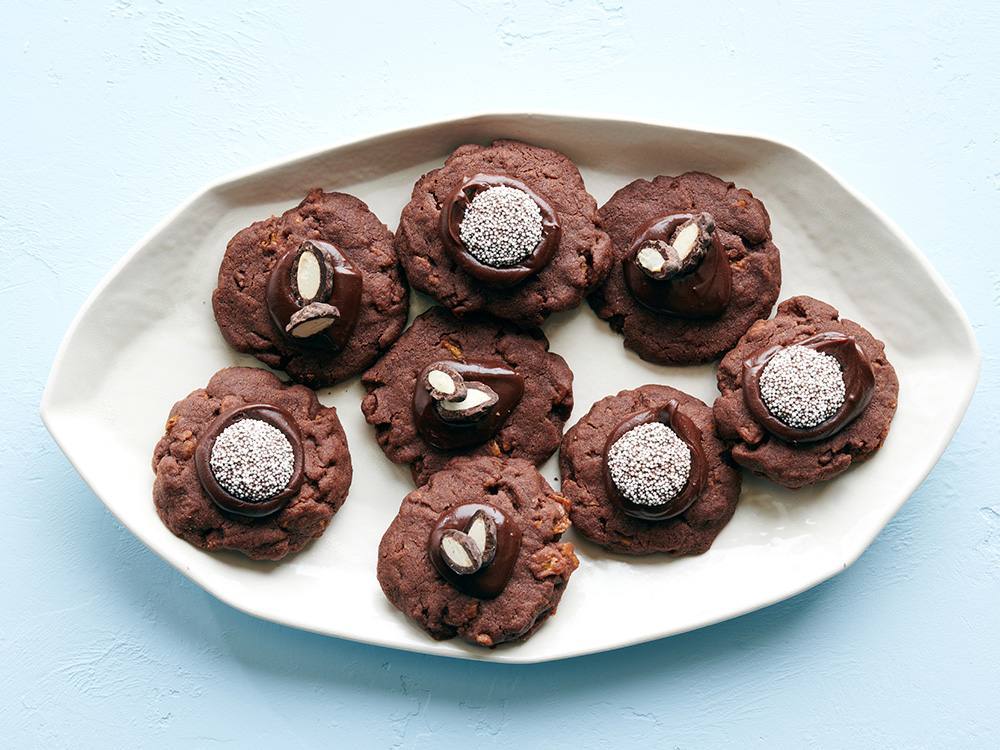 Stained Glass Ginger Cookies
For a beautiful addition to both the dessert table and the Christmas tree, try this colorful take on English gingerbread. Crushed hard candies become "stained glass" baked inside crisp cutout cookies (or biscuits, as the Brits would say) flavored with the spice of real crystalized ginger.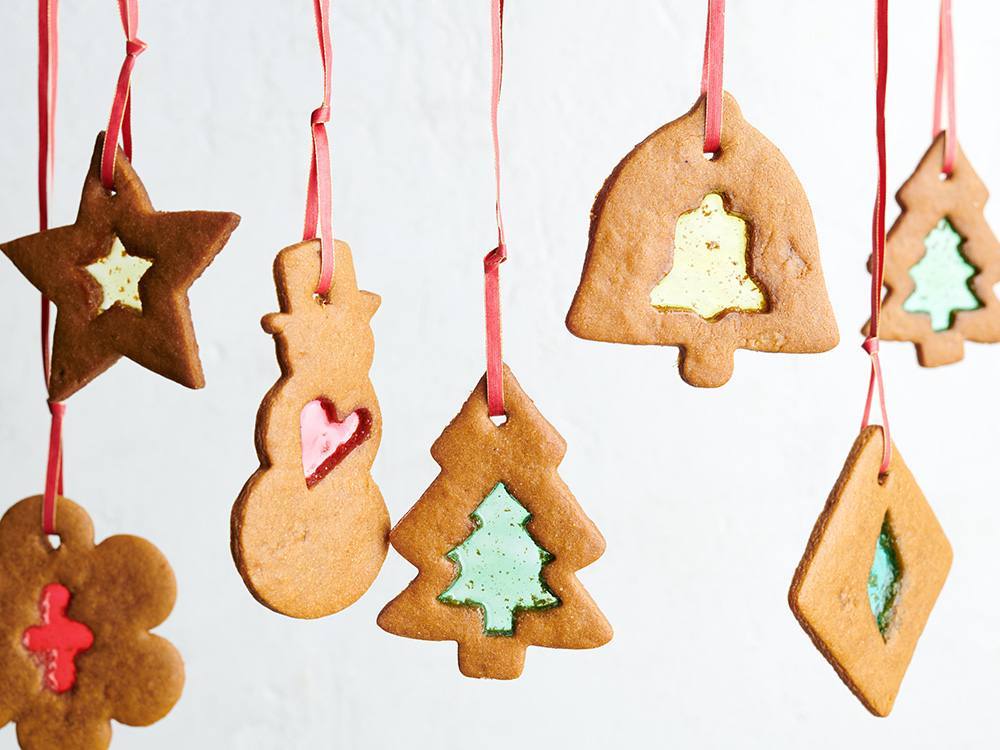 Easy Chocolate Palmiers
The elegance of French pastry meets the hustle-bustle of the holiday season in this fast-tracked version of flaky palmiers. Layers of frozen puff pastry with creamy chocolate hazelnut spread rolled into traditional spiraled hearts make a showstopping addition to any cookie tin or dessert platter.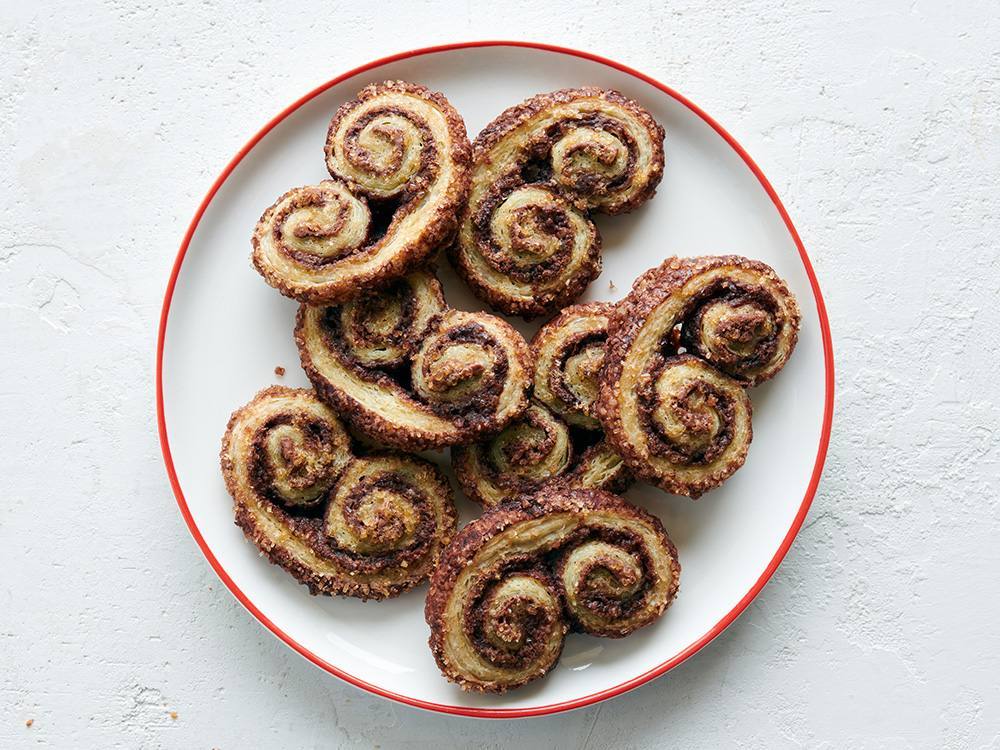 Norwegian Butter Cookies (Berlinerkranser)
These light and buttery treats hail from Norway, where it's a tradition to serve at least seven types of cookies at Christmas. Hardboiled egg yolks create an extra tender, crumbly dough that's shaped into loops decorated with sprinkles to symbolize wreaths.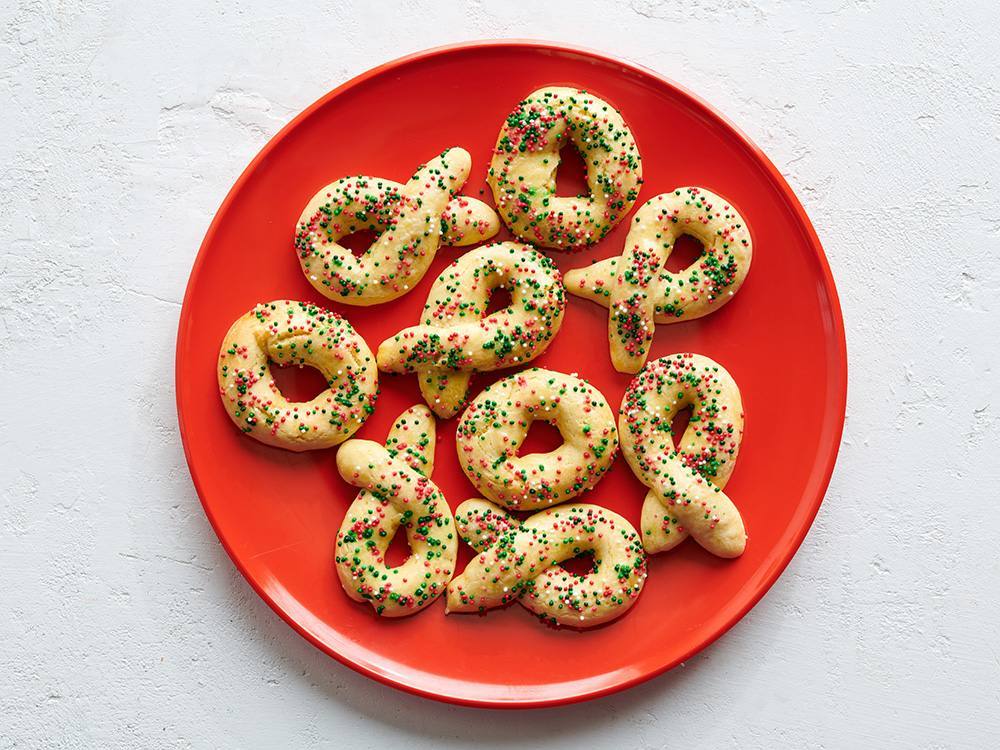 Bulgarian Jam-Filled Cookies (Maslenki)
Sweet apricot filling adds flavor and decorative flair to these traditional holiday cookies from Bulgaria. Kids can help roll the dough and cut out shapes before forming sweet sandwiches dusted with confectioners' sugar to symbolize snow.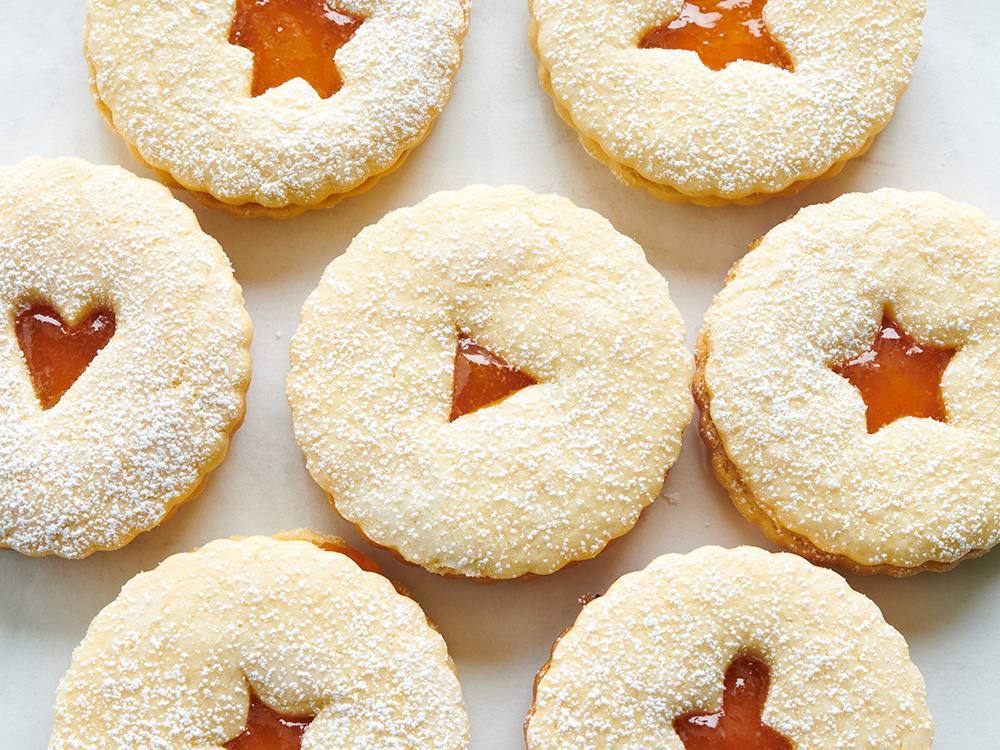 Nanaimo Bars
This triple-layered, traditional holiday treat takes its name from a town in British Columbia. With a nutty, buttery, coconut-flavored crust, creamy vanilla custard, and rich chocolate topping, it's no wonder they're considered a national treasure in Canada.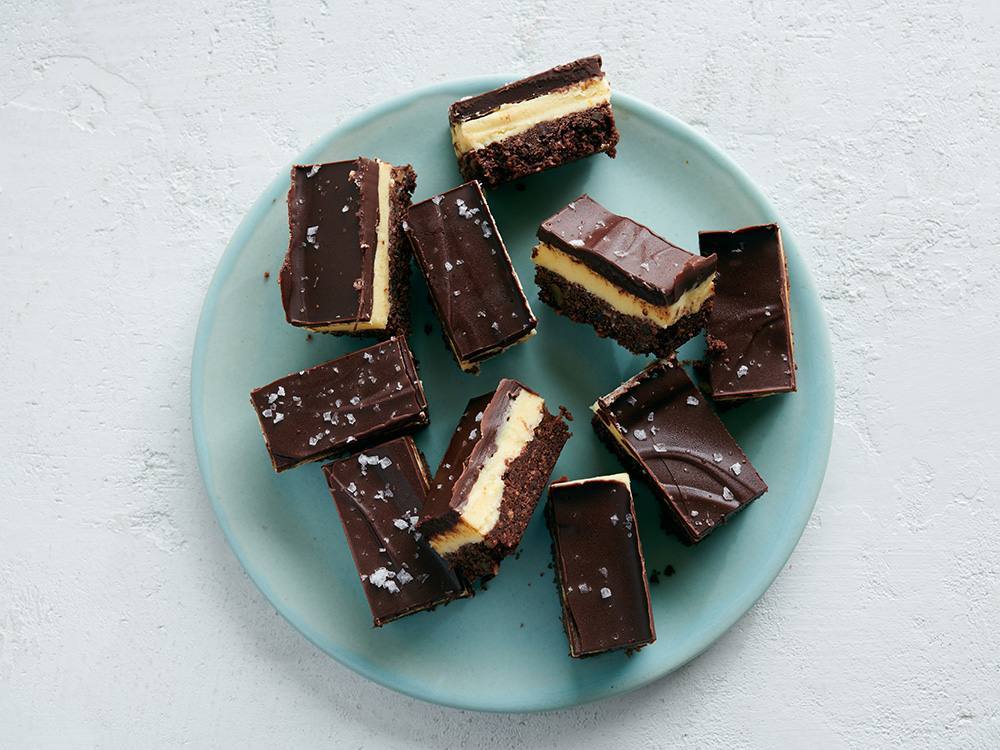 Chocolate-Almond Spice Cookies (Basler Brunsli)
These fudgy, chewy, warmly spiced cookies have been described as Switzerland's take on brownies. Made from a dense almond flour dough cut into festive shapes, they're perfect for gluten-free gifting.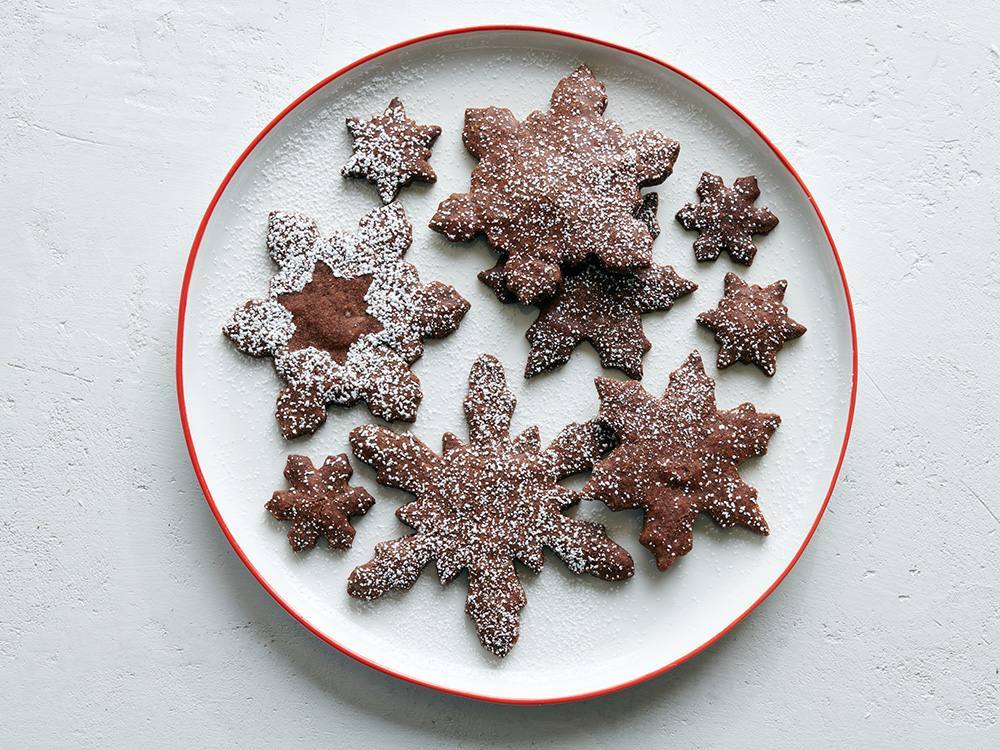 Peanut Butter Miso Blossoms
A traditional Japanese ingredient adds new, complex flavor to this all-American favorite. Miso paste, peanut butter, brown sugar, and chocolate kisses combine for irresistible, sweet-salty cookies that stay ultra-moist and chewy thanks to another secret ingredient, mayo.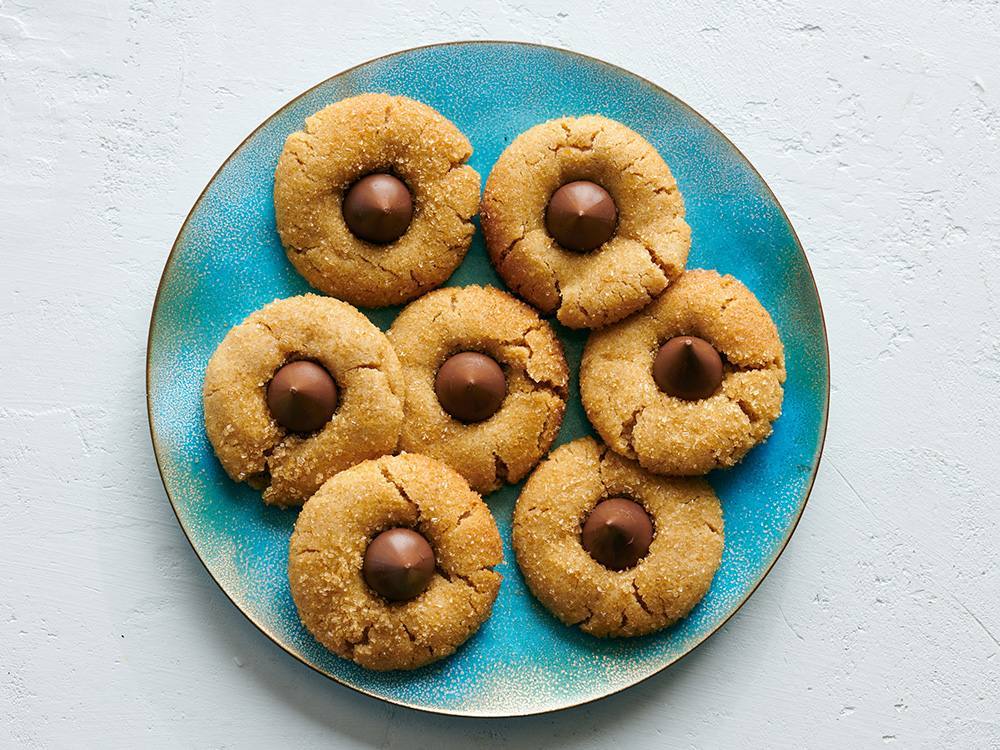 Bolivian Meringues (Suspiros)
These eye-catching merengues are light as air – maybe that's why the name translates to "sigh" in their native country of Bolivia. Sweet, melt-in-your-mouth morsels flavored with traditional vanilla (or any extract you like) get an extra dose of holi-dazzle (see what we did there?) piped into red and green-streaked kisses.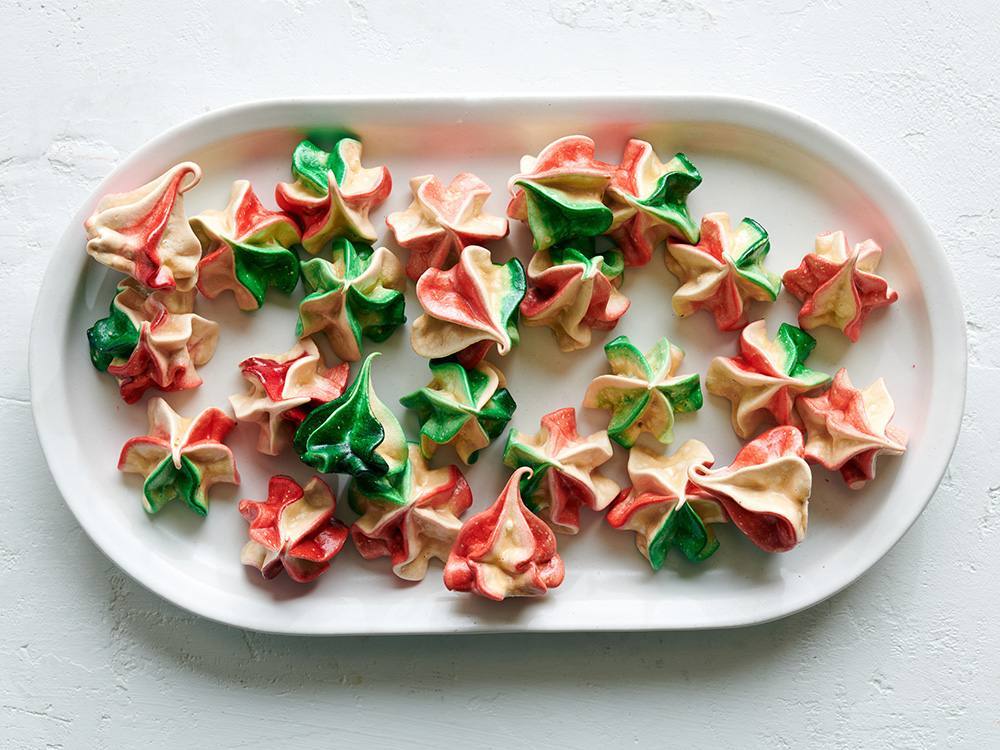 Alfajores Sandwich Cookies
This spin on a favorite holiday cookie from Argentina delivers all the festivity with just five ingredients. Cinnamon-spiced, salted dulce de leche sandwiched between crispy sugar cookies tastes even better a day or two after baking, perfect for gifting and making ahead for get-togethers.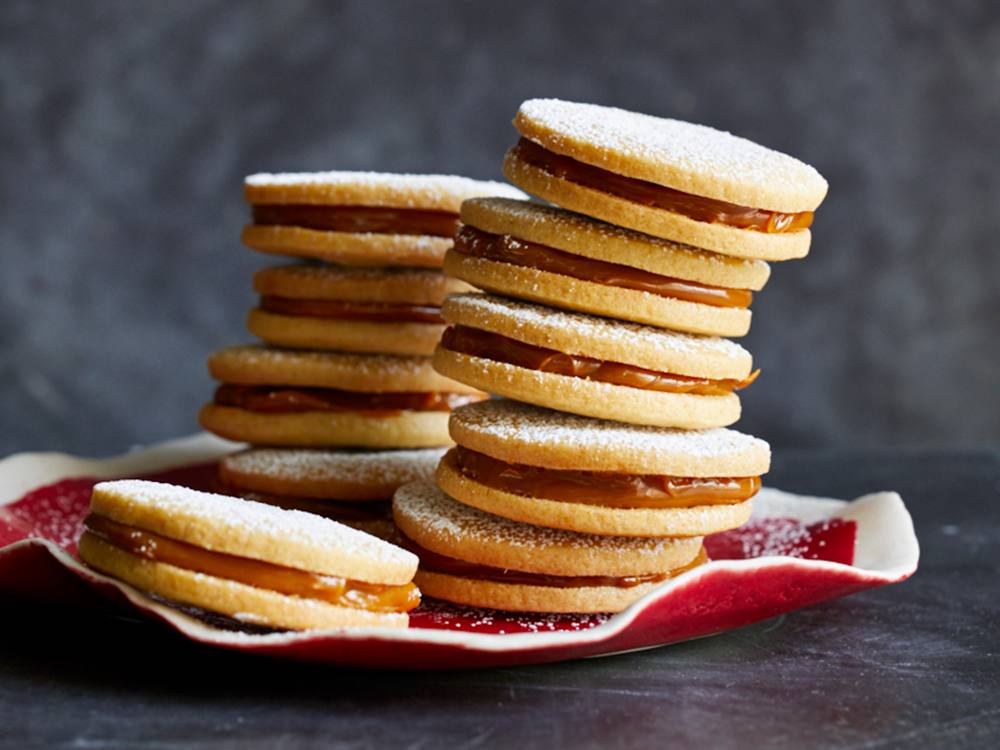 White Chocolate Brigadeiros
No oven needed for these creamy, 2-bite treats from Brazil that are similar to white chocolate truffles. Roll chilled brigadeiros in coconut for fuzzy snowballs, or customize with your favorite crushed nuts, candies, or sprinkles, for a personalized gift with extra holiday cheer.
Russian Spice Cookies (Pryaniki)
These warmly spiced bites from Russia are perfect nestled next to a cup of tea or under the tree for Santa. A combination of real coffee, herbal tea, and candied orange peel add bold, not-too-sweet flavor to cake-like cookies finished with a thin layer of white icing.