Crab Sushi Rolls
This easy spin on a California roll features creamy avocado and budget-conscious imitation crab in a family-friendly roll that's ready in 30 minutes!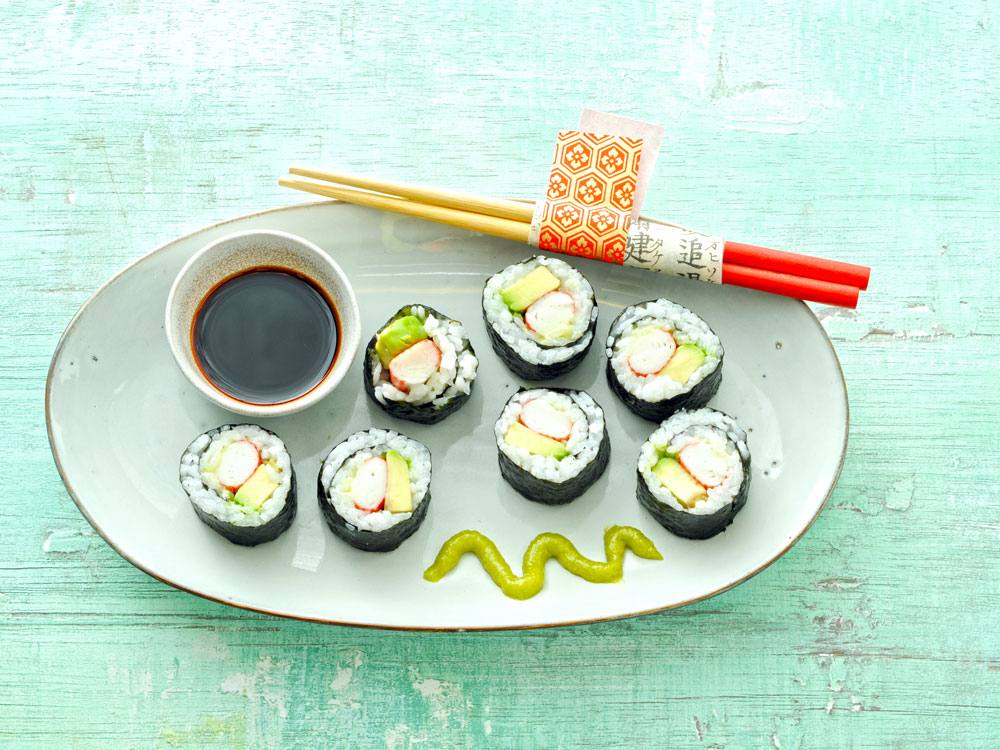 Vegetable Sushi
Sushi doesn't have to be made with fish! This delicious vegetable version is easy to make and can be adjusted to fit your preferences–just swap in your favorite veggies for an endless array of flavors!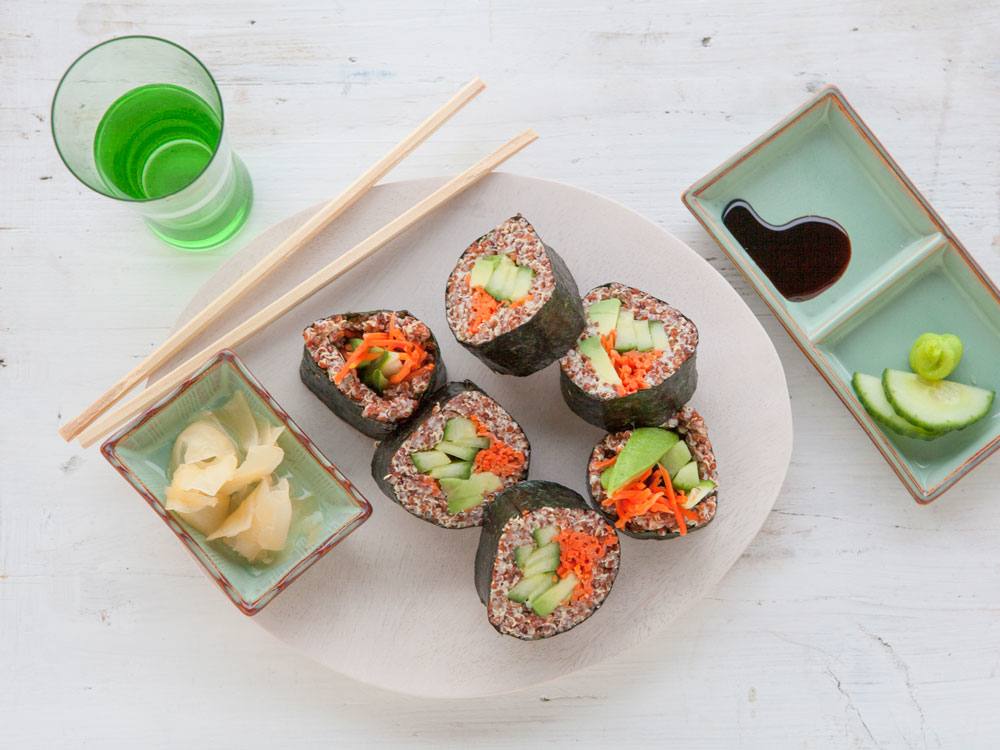 Sushi Salad
Want a new way to sushi? Try this deconstructed sushi salad. Packed with protein and heart-healthy avocado, this refreshing salad comes together in just 30 minutes.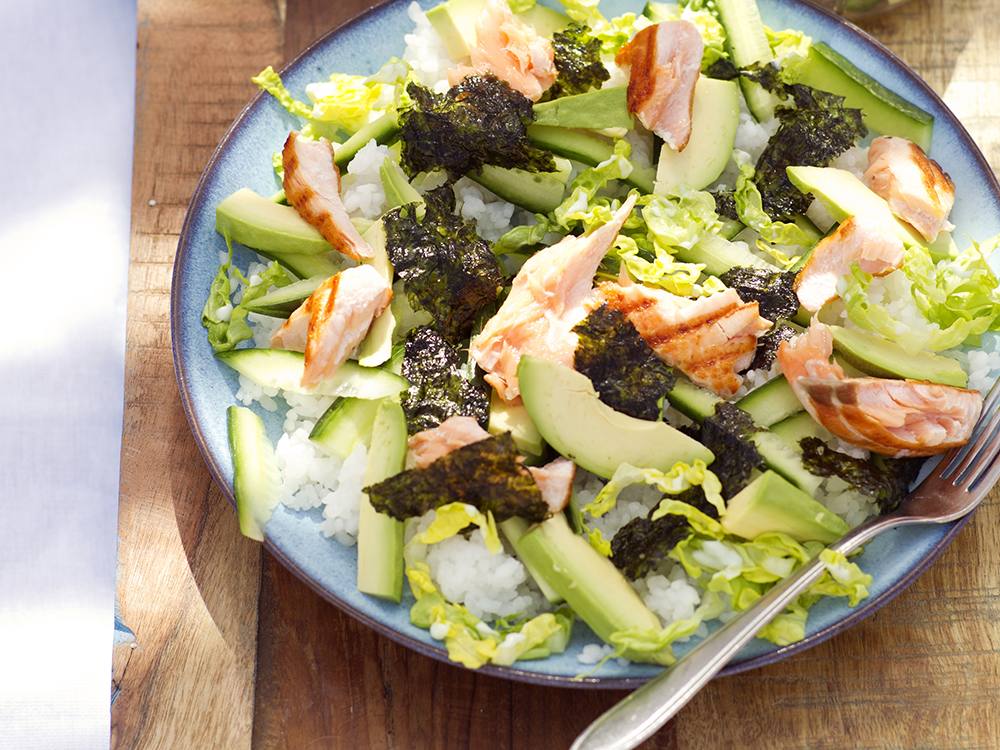 Quick Sushi
This kid-friendly recipe is an ingenious way to make sushi. An ice cube tray lets you make perfectly-formed squares with ease!