Sweet 'n' Spicy Spiral-Cut Ham
We all know the ham is the star of the show, so give it a little more glitz and glam with this sweetly spiced up version.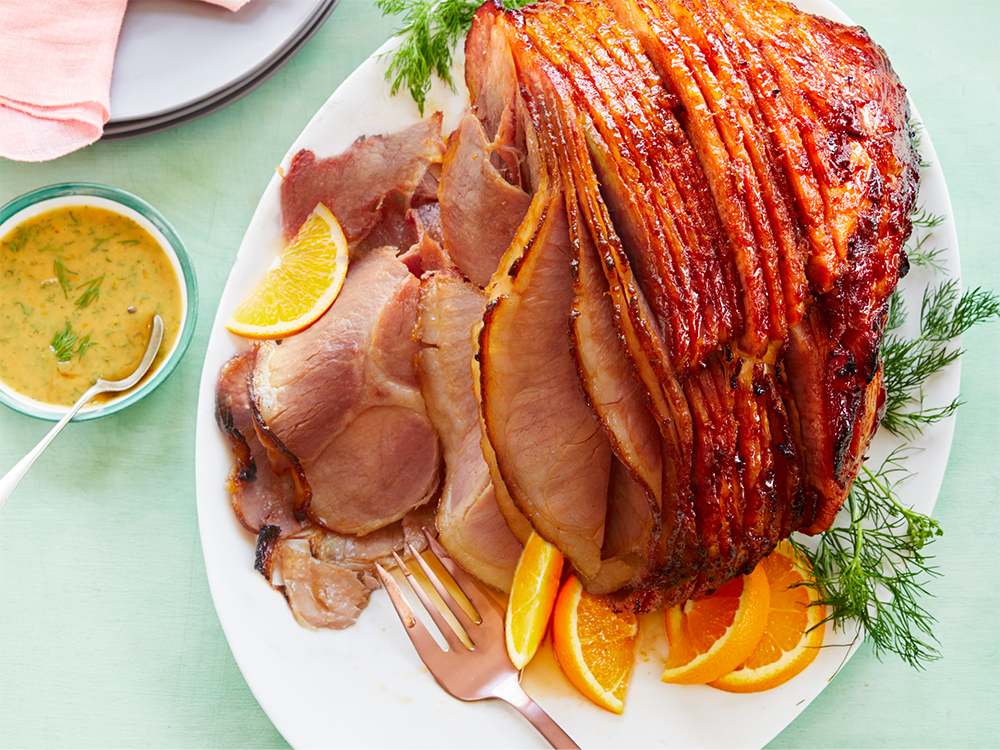 Spicy Ranch Deviled Eggs
The traditional deviled egg gets a spicy boost with a dash of hot sauce and a pinch of cayenne.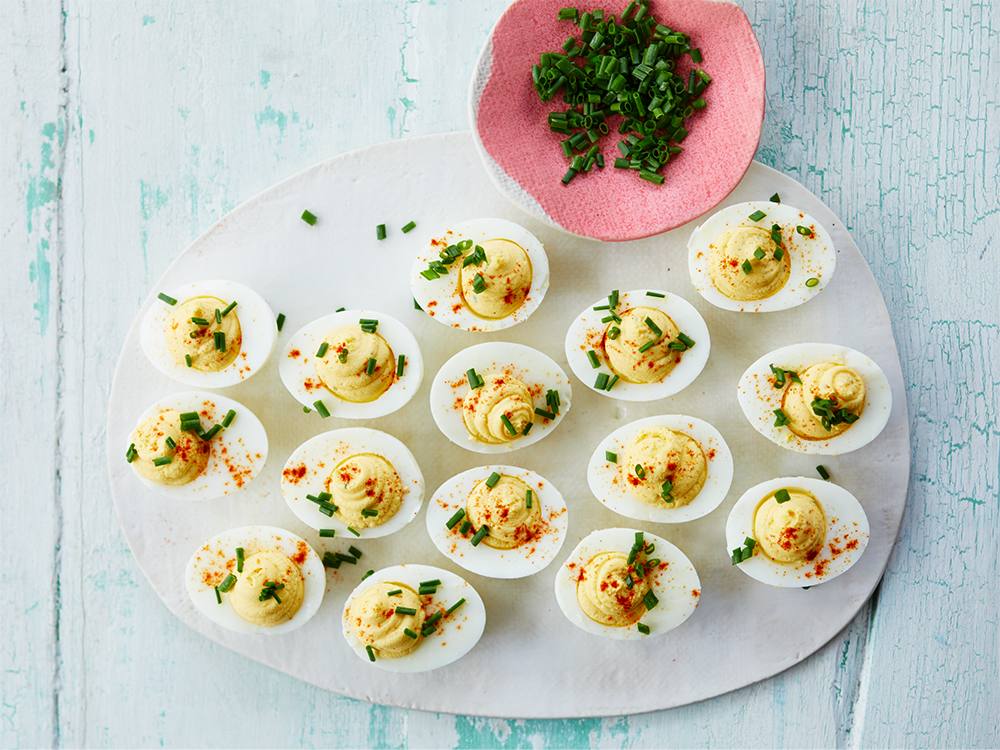 Pineapple-Coconut Bunny Cupcakes
We have to give a nod to the bunny. This appropriate ode is as tasty as it is adorable and a cinch to make.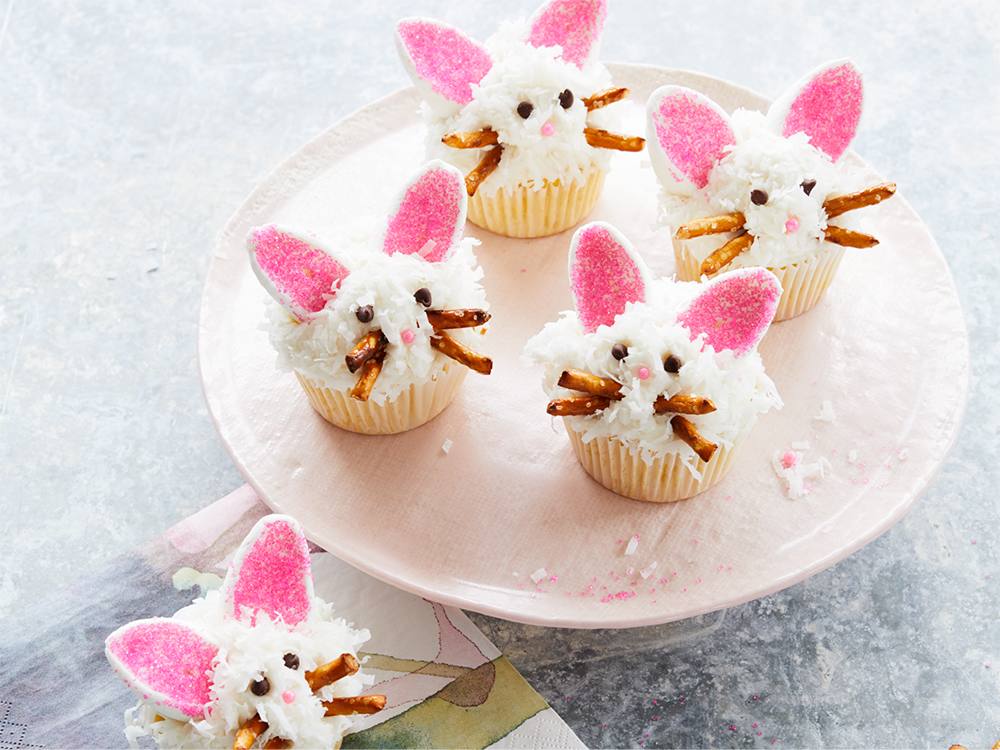 Lemon-Parmesan Roasted Potatoes
Roasted potatoes get dressed up in their Easter best with a crispy coat of lemon zest and grated Parmesan. Yum!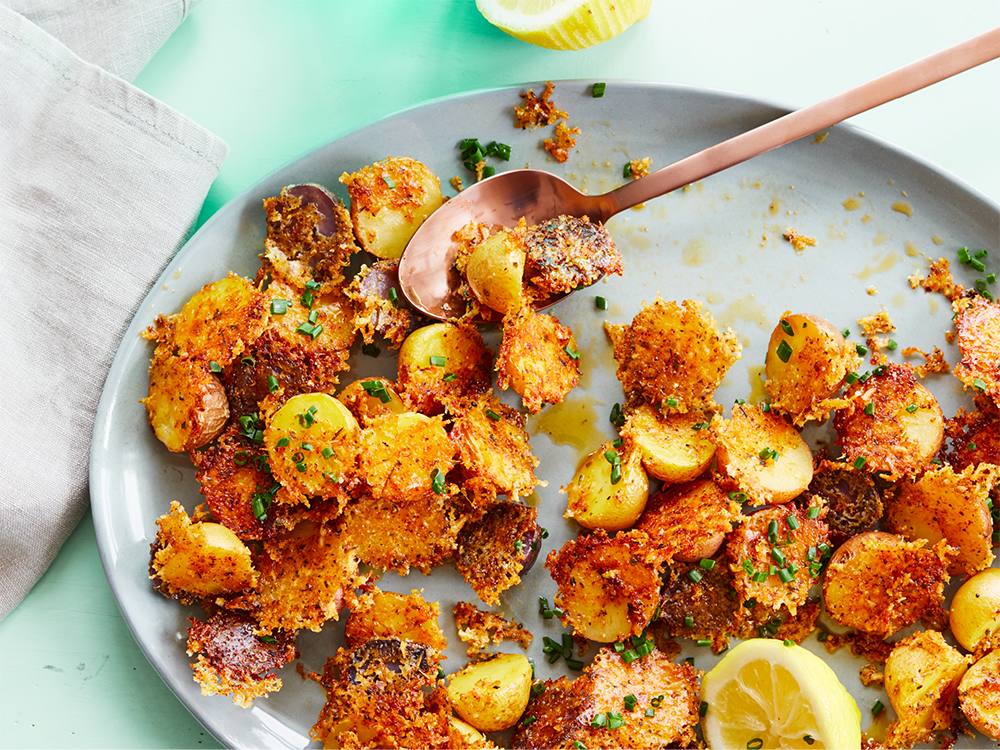 Leek and Pea Panzanella Salad
Like a little green with your panzanella salad? Here you go, enough green from the peas, mint, and arugula to make a leprechaun envious.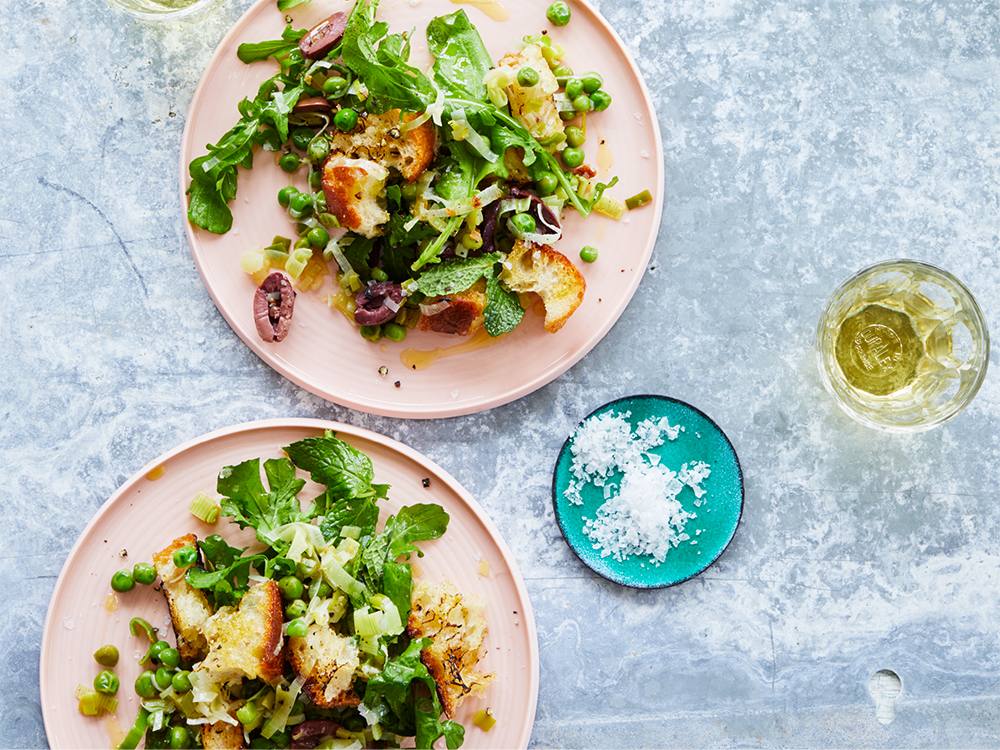 Carrot Salad with Bacon Vinaigrette
Bunnies like carrots, right? Well, they and their human friends will love this irresistible carrot salad made even better with bacon.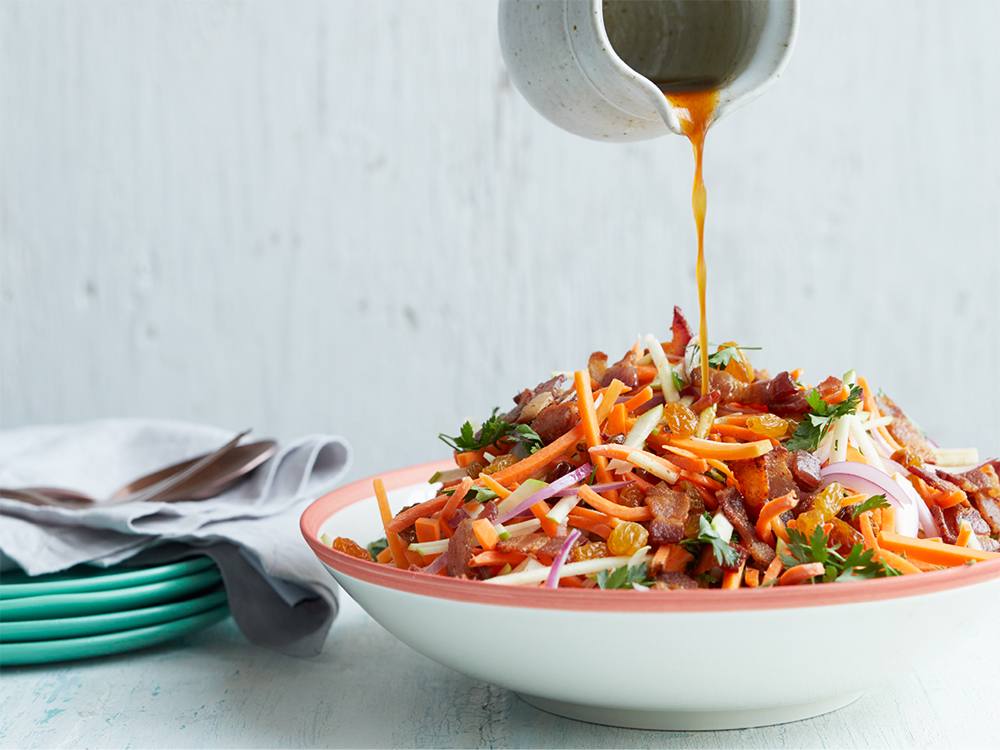 Buttermilk Pie with Raspberry Drizzle You'll want to save room for this creamy pie. Drizzled with a sweet raspberry topping, this is the perfect ending to a perfect Easter meal.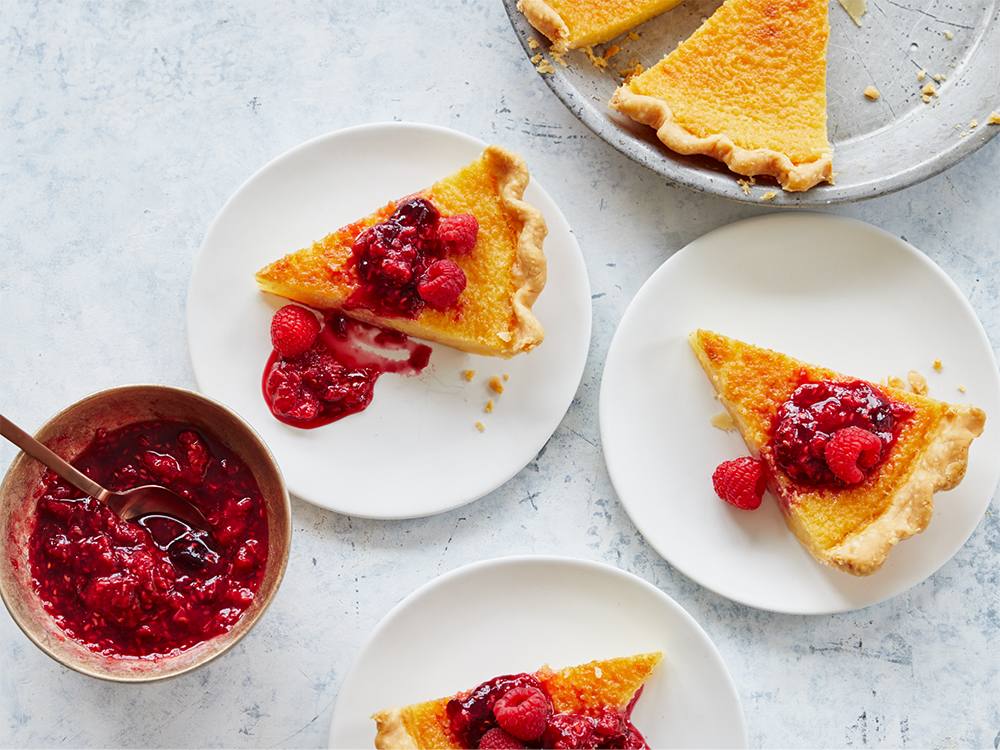 Broiled Cheese-Stuffed Tomatoes
You think you'll be the only thing stuffed at Easter dinner? Nope, you'll be in good company with this cheesy, Italian inspired side dish.