One of the few truly seasonal produce items in the grocery store, rhubarb is available from April through late July. Though its large green leaves may seem inviting, only the tender, red-pink stalk is edible (in fact, the leaves are mildly poisonous). Look for younger stalks that are relatively thin and deep in color, which are less tart and more flavorful than older, thicker stalks. Another sign of quality for this vibrant veggie (rhubarb is technically a vegetable in the same family as buckwheat) is a firm, shiny exterior without any knicks or bruises.

Though commonly used in desserts and preserves, rhubarb has a natural tartness that's too intense to eat raw. Combined with sugar and other fruity flavors, however, rhubarb becomes tangy-sweet and delicious. These five springtime recipes showcase rhubarb as a can't-miss pick of the season.
Easy Rhubarb Tart with Strawberry Glaze
A freezer staple helps to get this eye-catching dessert on the table with just 10 minutes of prep. Frozen puff pastry makes the crust for a flaky tart topped with rhubarb stalks and glossy strawberry glaze.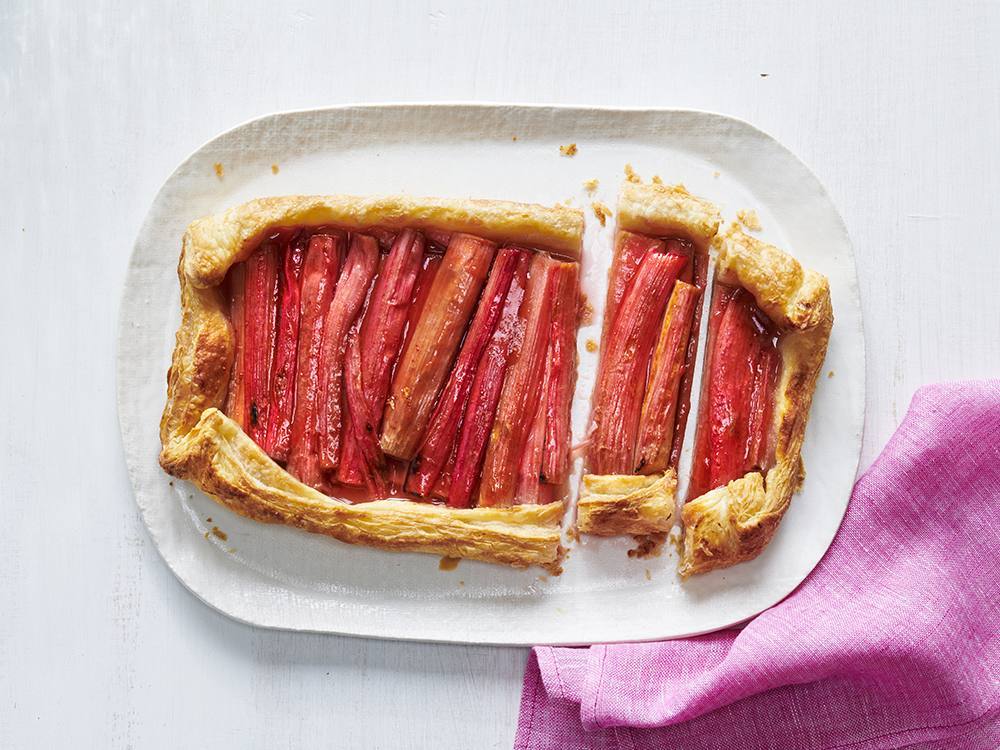 Mini Apple Rhubarb Pies
These adorable hand pies are perfectly portable for your next picnic or barbecue. Refrigerated pie dough makes assembly a breeze, while a tangy-sweet filling of rhubarb, apples, cinnamon, and ginger makes them totally irresistible.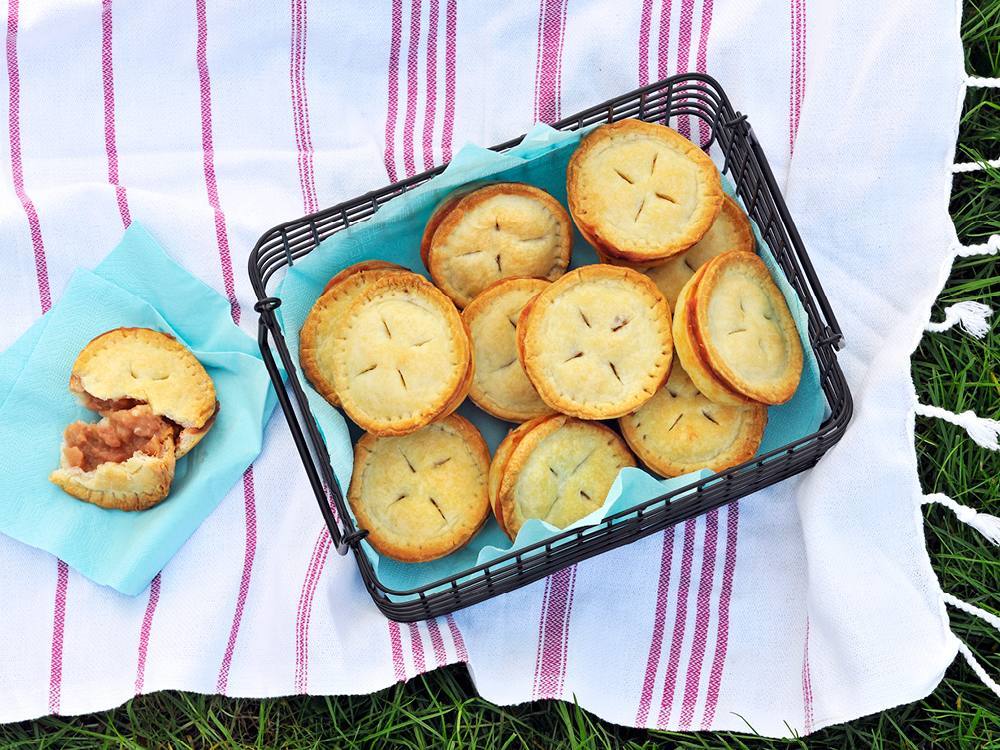 Strawberry-Rhubarb Icebox Cake
When company is coming and you don't feel like baking, this colorful icebox cake is always a winner. Layers of sweetened rhubarb and strawberries with fluffy whipped cream and wafer cookies goes directly from freezer to table, and can be made up to a day ahead.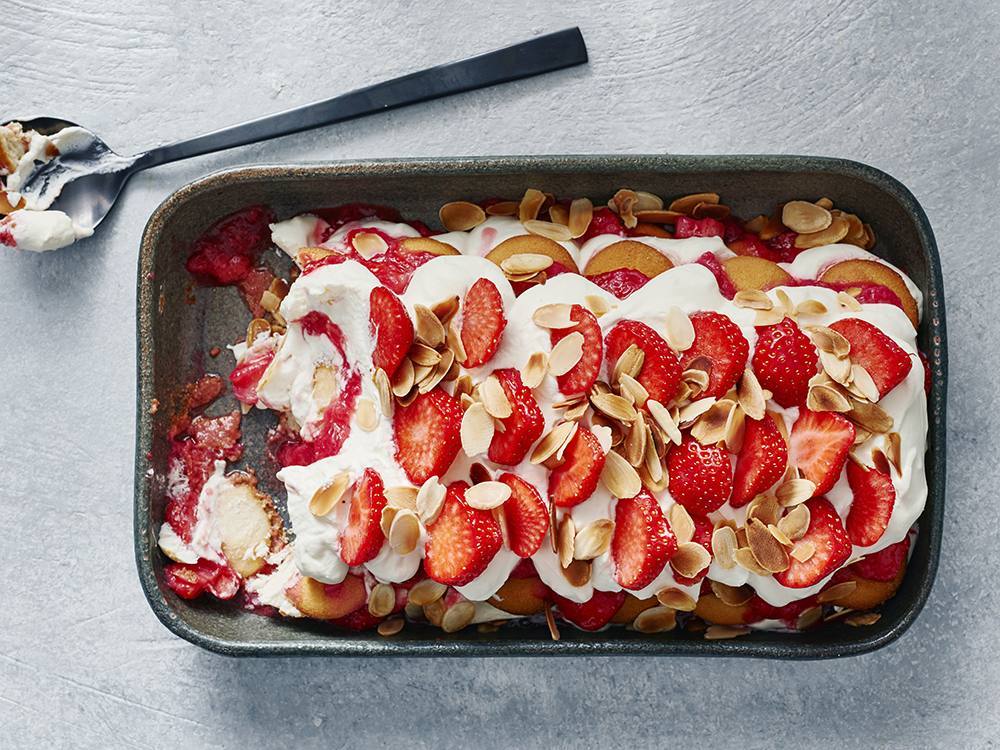 Raspberry-Rhubarb Cookie Bars
These simple but distinctive cookie bars are perfect for pot lucks or gifting a special "thank you." Store-bought sugar cookie dough topped with homemade rhubarb-raspberry jam is ready to bake, slice, and serve with just 15 minutes of prep.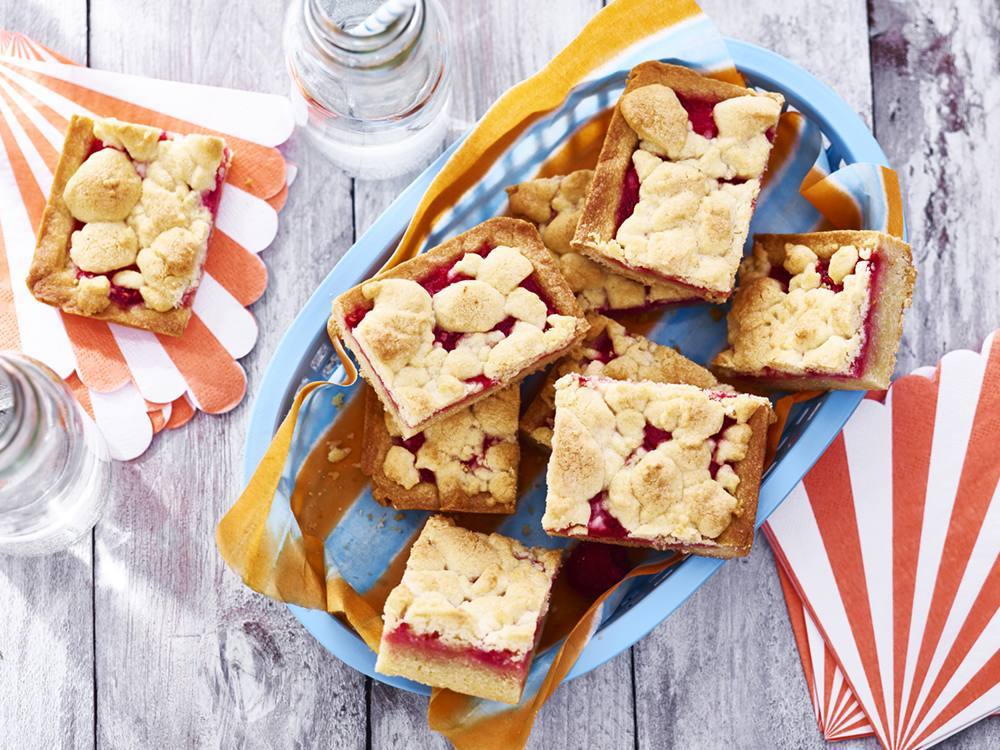 Rhubarb and Strawberry Compote
Serve this fruit compote for breakfast with yogurt, pancakes, or hot cereal, or after dinner with ice cream or pound cake. Lime juice, cinnamon, and a hint of red pepper give warm spice to strawberries and rhubarb sweetened with brown sugar.