Sweet-and-Sour Cauliflower Nuggets
Chicken nuggets? Who needs chicken nuggets when you can make these tasty, veggie bites in a jiffy? The kids will love them!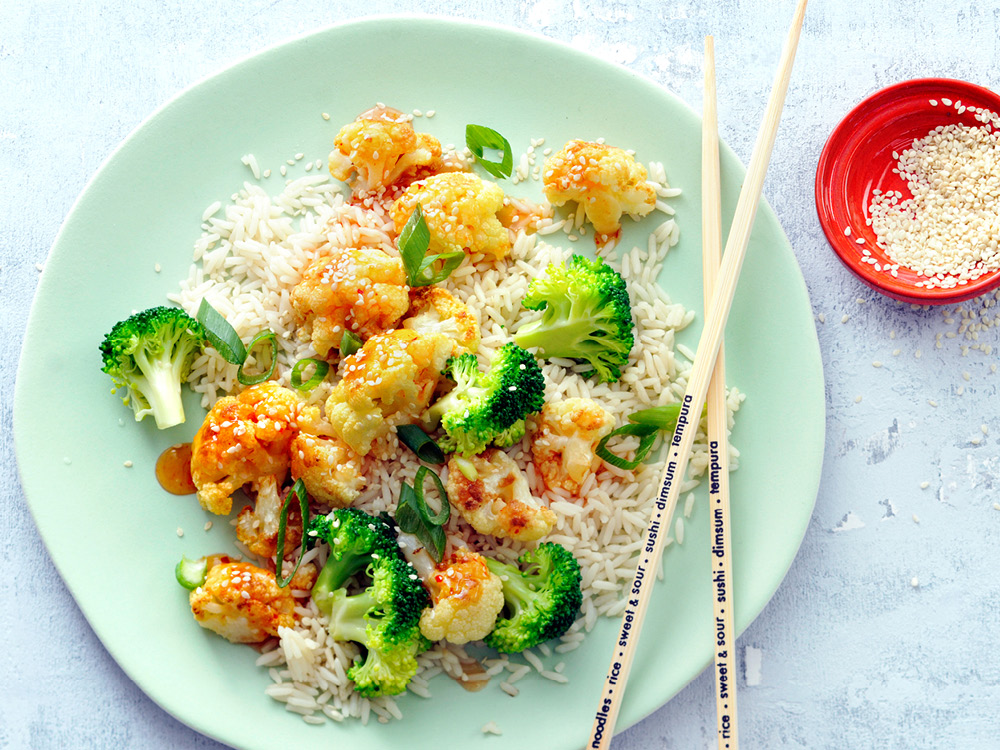 Pierogies with Brown-Butter Cabbage and Apples
Hey, don't turn up your nose at cabbage. Mixed with apples for a touch of sweet and paired with yummy pierogis, it may become your new favorite vegetable.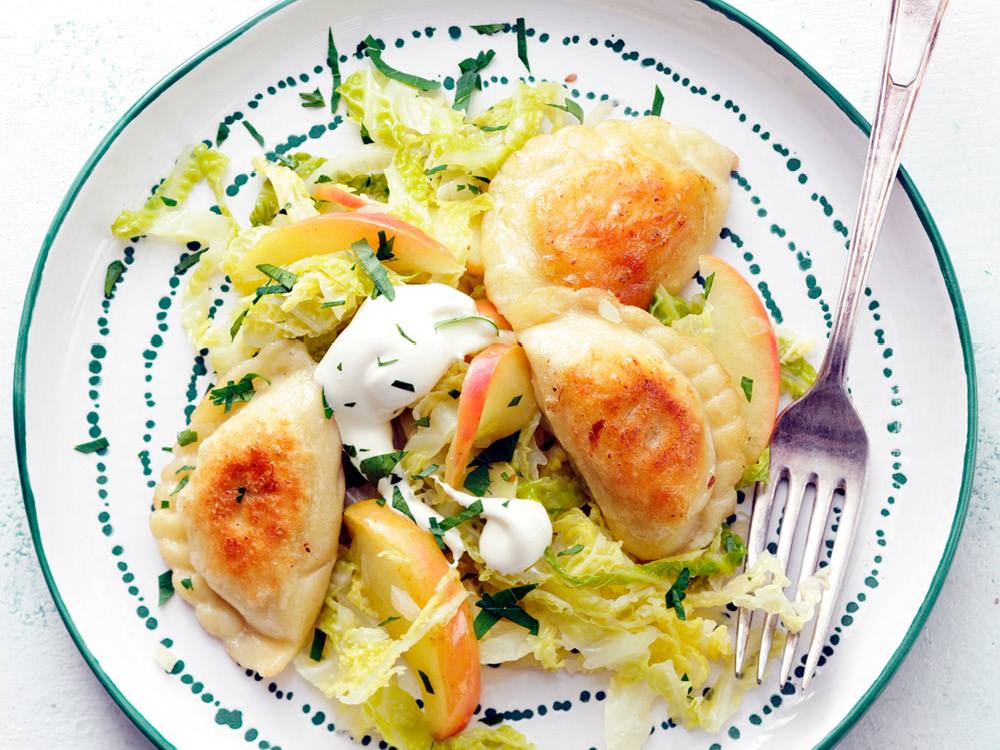 Pasta with Eggplant-Sausage Ragu
How did eggplant get its name? No clue, but who cares when it tastes this good. Added to pasta and sausage, it makes a hearty dinner.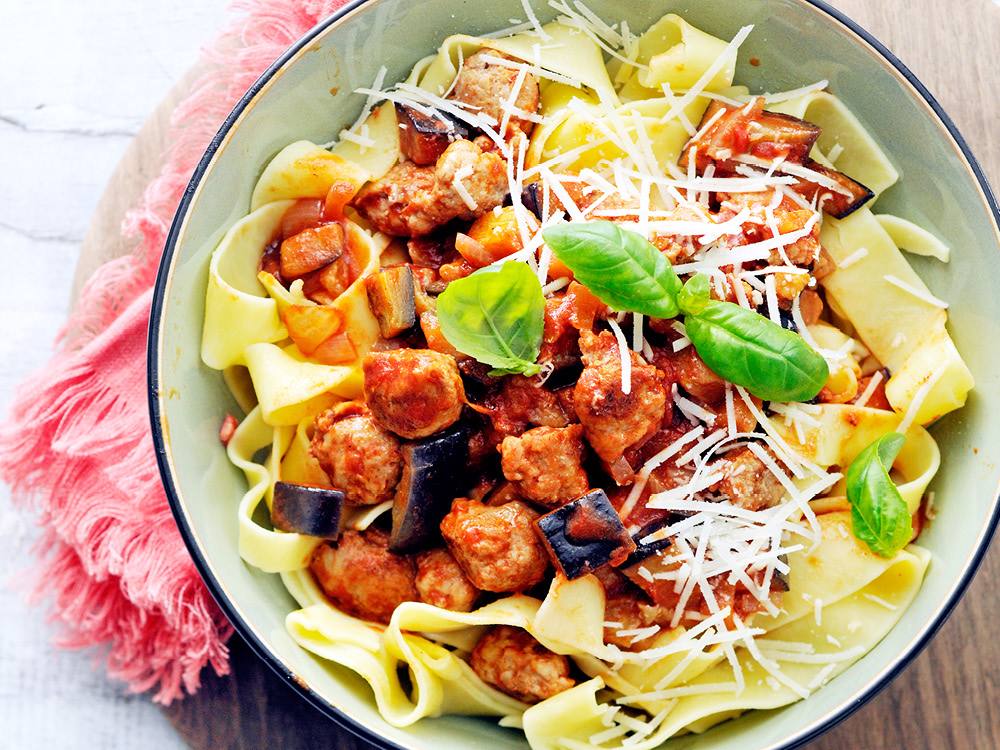 Lentil-Chorizo Empanadas
Come on, don't be afraid of lentils. They make a perfect foil for spicy chorizo and smoky cumin. Wrap it all up in dough and you've got a winner.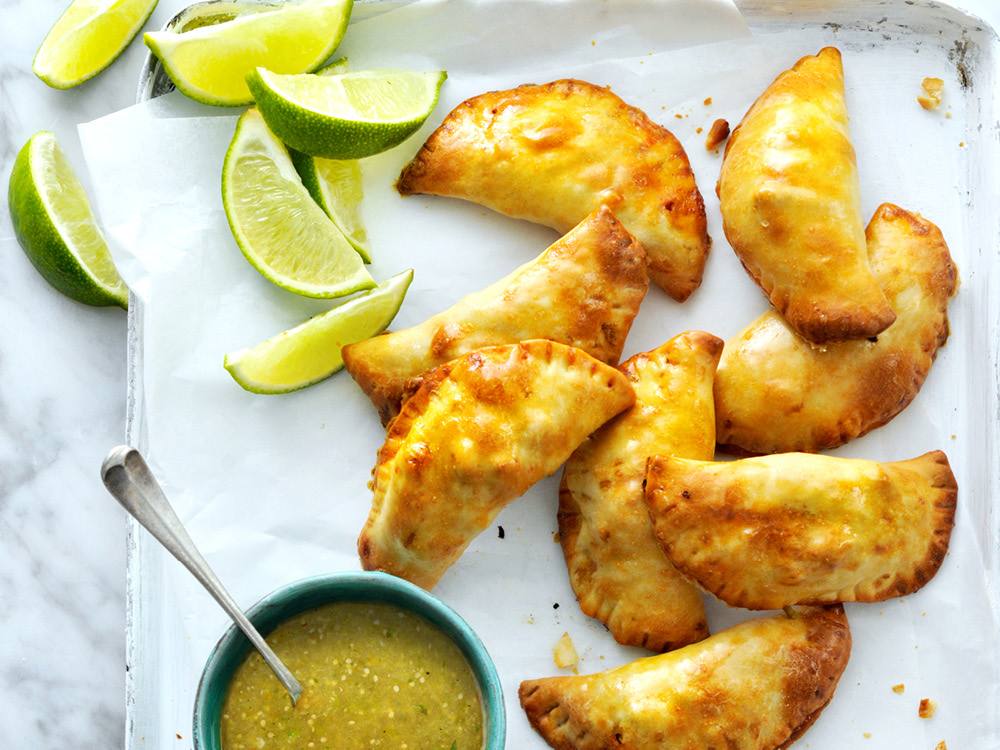 Grilled Shiitake and Asparagus Tacos
You won't even miss the meat in these kicked up veggie tacos. Mushrooms and asparagus team up with spicy chili powder and guacamole (who doesn't love guac) for a hand held treat.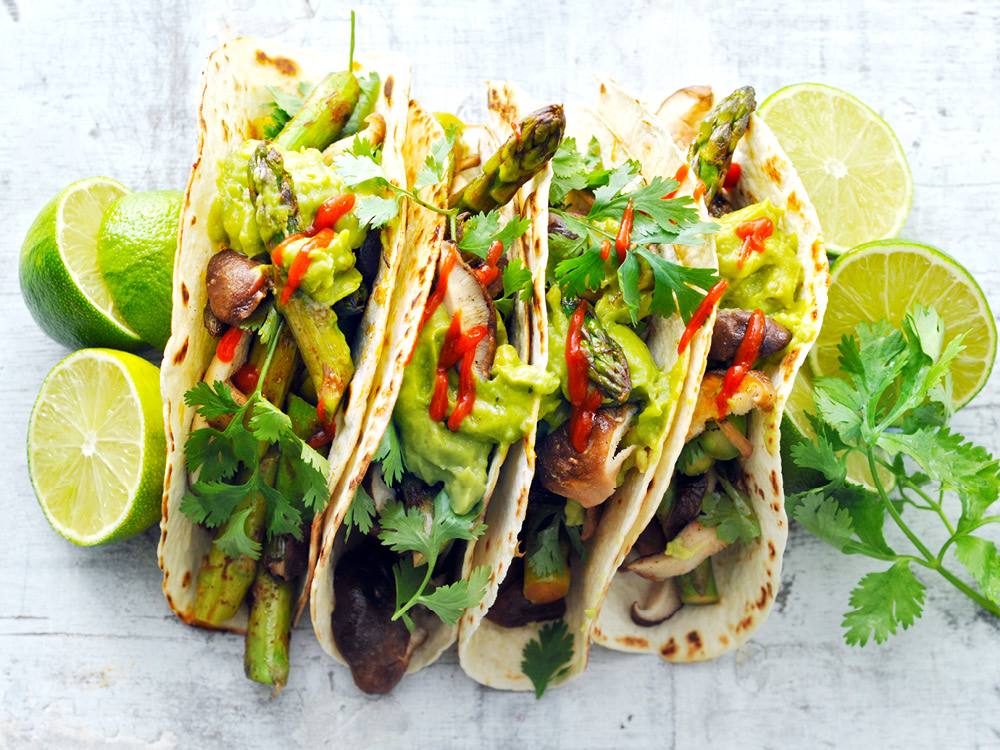 Cauliflower Schnitzel
Schnitzel, schnitzel, schnitzel. Try saying that 3 times fast. Even if you can't, you'll still love this twist on a German classic made with cauliflower instead of veal.