Grilled Asparagus Quinoa Salad with Basil Vinaigrette
Think you don't like asparagus? Grill it, toss it with nutty quinoa and herby basil vinaigrette and discover a new favorite veggie.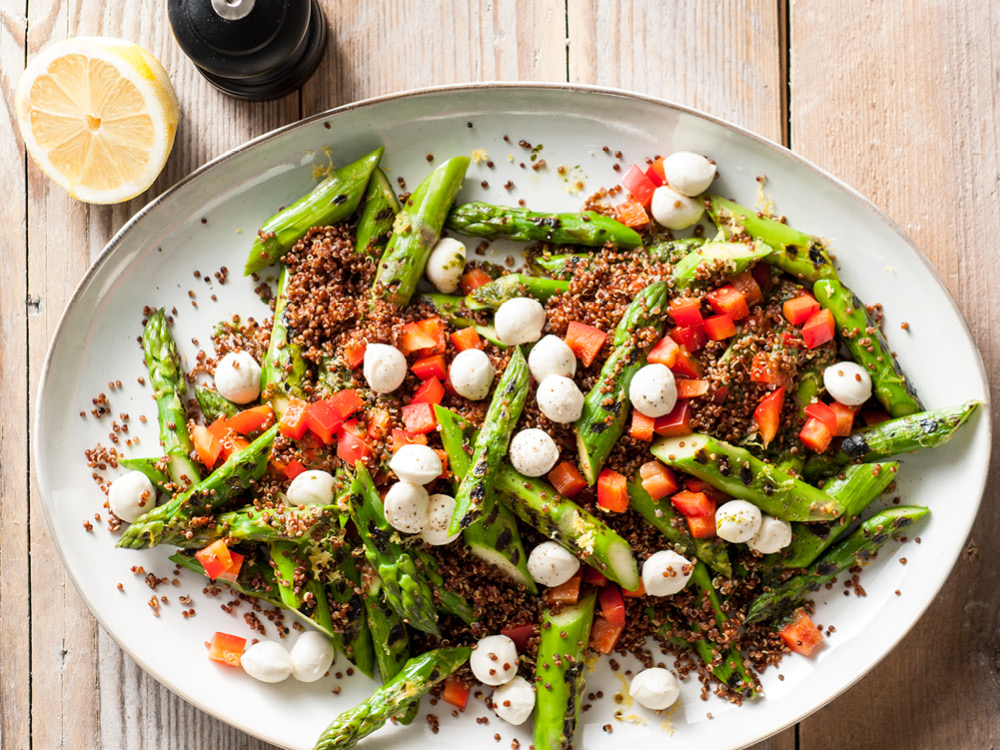 Grilled Peppers with Feta and Mint
Give a little Greek love to your grilled peppers with salty feta and refreshing mint. Opa!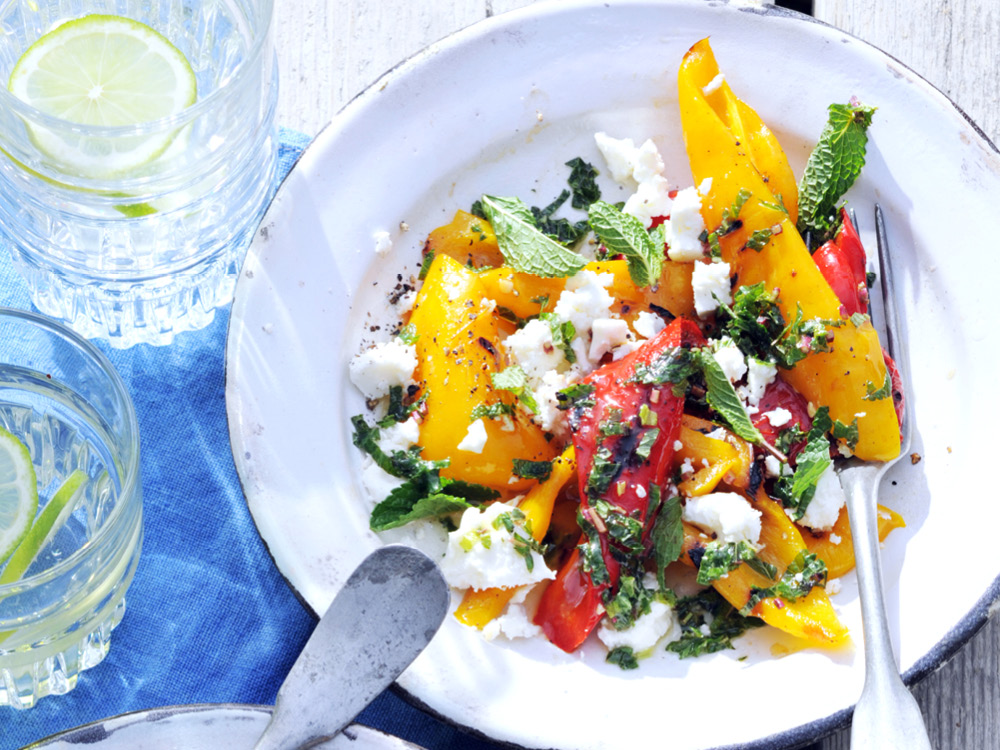 Grilled Corn Salad with Creamy Chipotle Dressing
Sweet corn salad gets a Mexican kick with a pinch of cumin, a squirt of lime juice, and a dash of chili in adobo.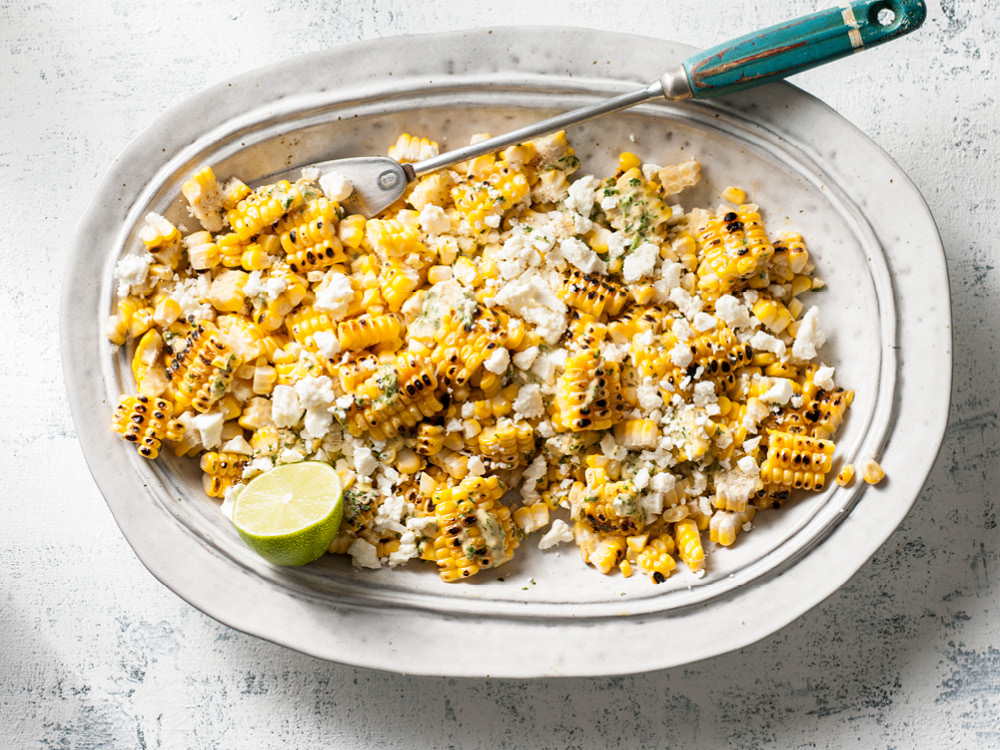 Grilled Avocados Stuffed with Black Beans and Tomato
Buttery avocados get a smoky bump when you throw them on the grill before stuffing them with black beans and tomatoes.