Ready to get Hasselbacking? This simple technique works on any type of potato, from russets to red potatoes, sweet potatoes, and more.
Step 1. Place two wooden spoons on either side of the potato to secure it in place. Keeping the potato stationary helps to create more even slices, and the wooden spoons prevent the knife from slicing all the way through the bottom.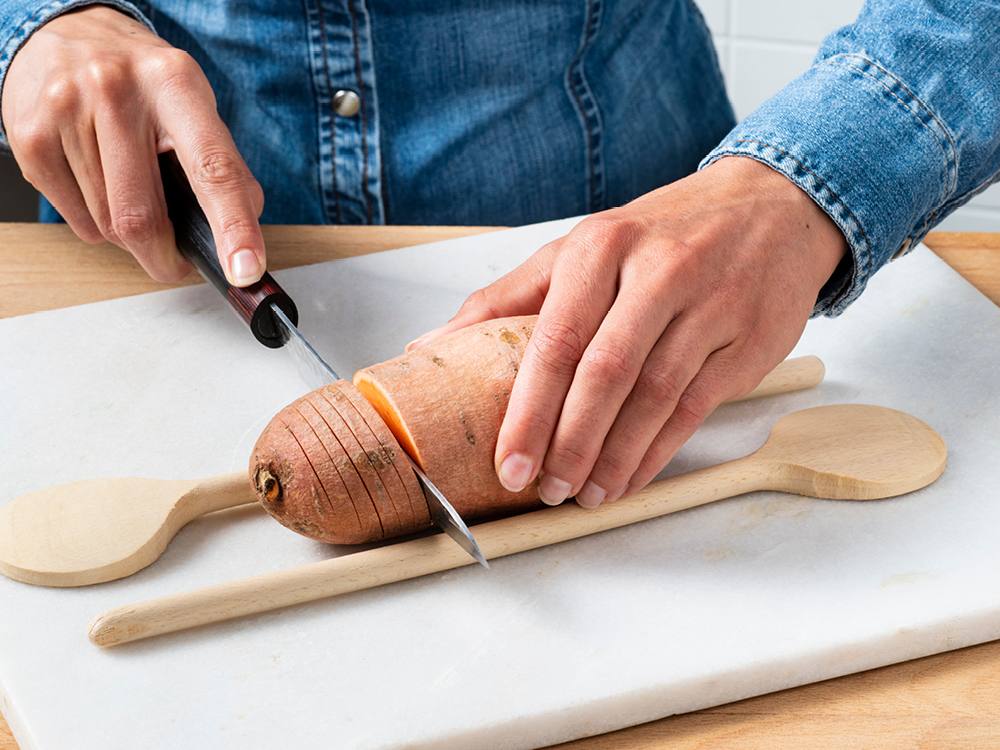 Step 2: Using a sharp knife, make evenly spaced, 1/8-inch-thick slices across the entire potato. Be sure to only slice 3/4 of the way through, so the potato remains intact.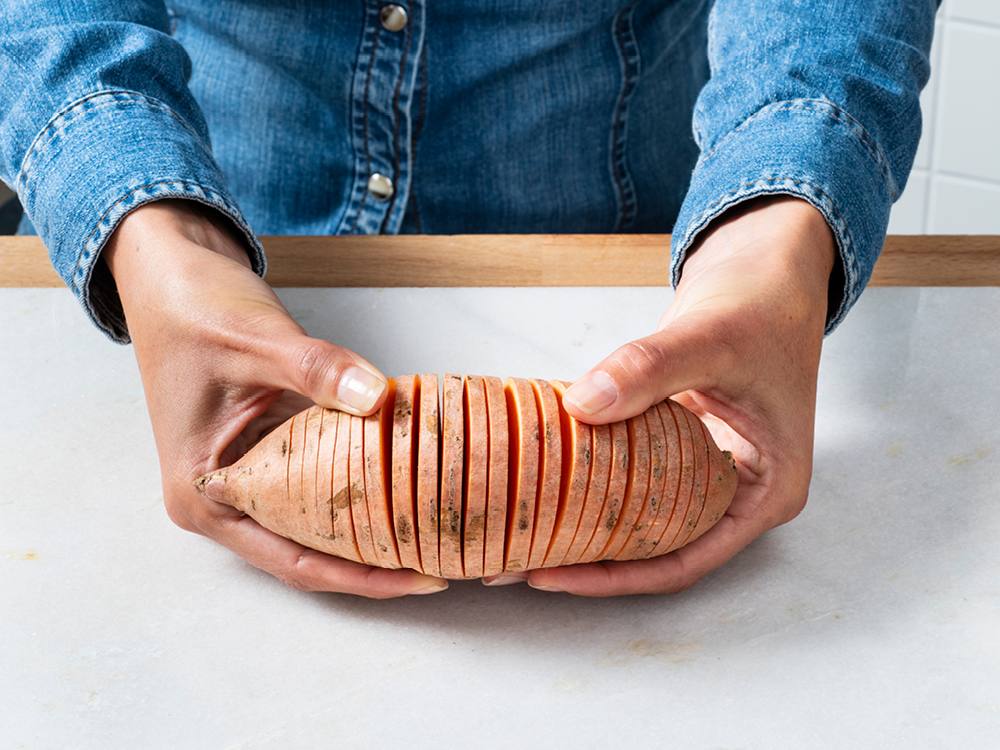 Step 3: Season potatoes with salt and pepper. Brush with melted butter. Bake at 425°F. until potatoes are fork-tender and edges are crisped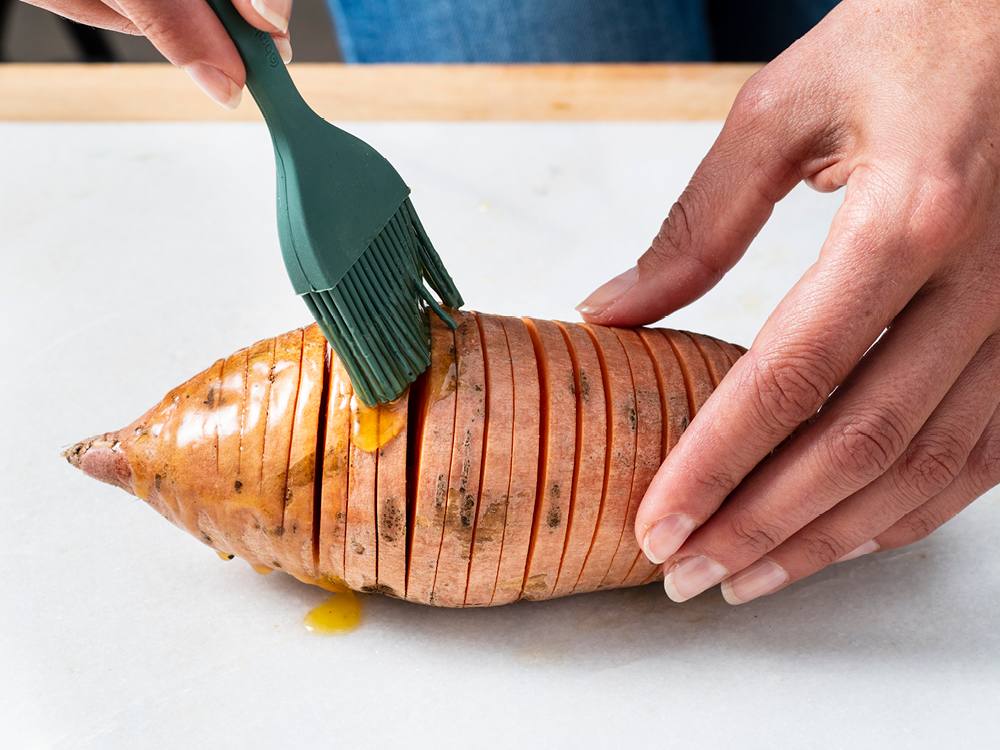 Tip: Once potatoes have cooled slightly, use a fork to gently fan apart the slices for more dramatic presentation and extra room for toppings.
Hasselback Sweet Potatoes with Bourbon-Maple Butter