A buffet is an easy way to feed a whole family, plus a few more.
It's a space saver: when the table is filled with plates, glassware, and utensils for a large group, there's not always room for every dish of food.
It's less stress for your guests: no one needs to worry about passing heavy platters of ham when the centerpiece dishes can stay stationary.
It keeps conversation flowing: Instead of interrupting to continue passing dishes or to request seconds of your favorite green beans, everyone can take as much as they please whenever they please.
Now, let's talk about your prep. Timing is key to an easy-peasy dinner set up.
1 week ahead: grocery shop for non-perishables and frozen ingredients
3 days ahead: grocery shop for perishable ingredients
2 days ahead: make salad dressings and any sauces; refrigerate until Easter
1 day ahead: make casserole-style side dishes and hot vegetable sides, then cover with foil and refrigerate
The night before: set the table and make sure all serving platters and utensils are clean
The morning of: make fresh appetizers like deviled eggs
2 hours ahead: bake the ham
1 hour ahead: reheat the vegetable sides, plate appetizers, and toss salads with dressing
Finally, the menu. Decide sooner than later so you know what to buy!
This menu showcases everyone's favorite Easter dishes, like the centerpiece ham, with new twists on classics like deviled eggs and potato gratin. These recipes are sure to become new Easter traditions in your home.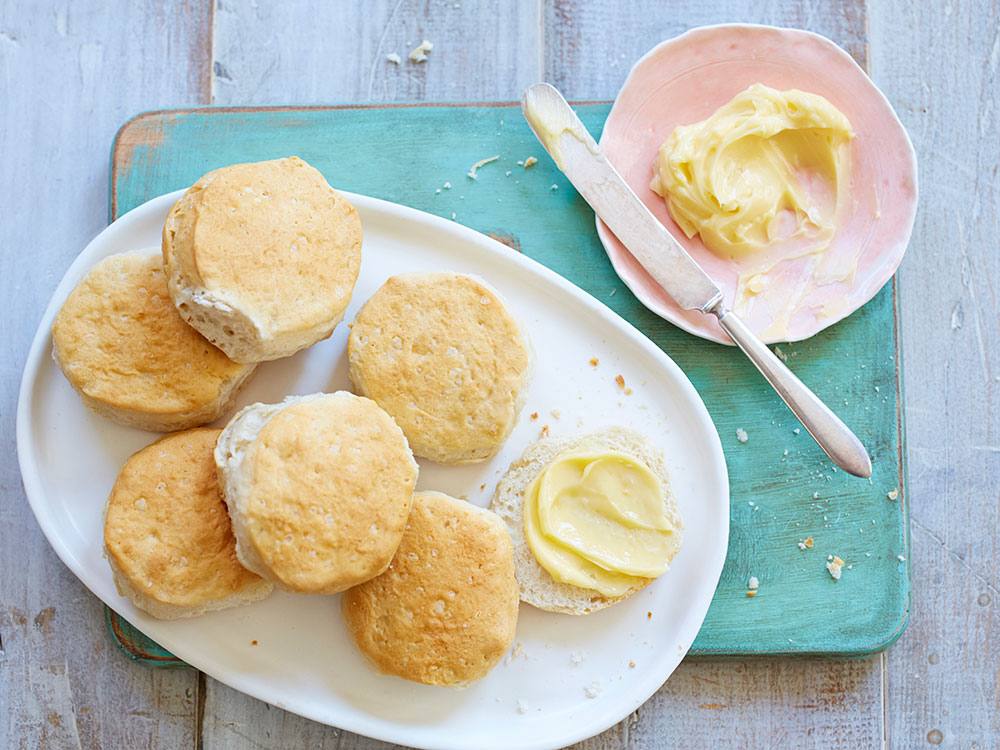 Biscuits with Hot Honey
Warm and flaky biscuits with a homemade honey spread will be a sweet start to your buffet line.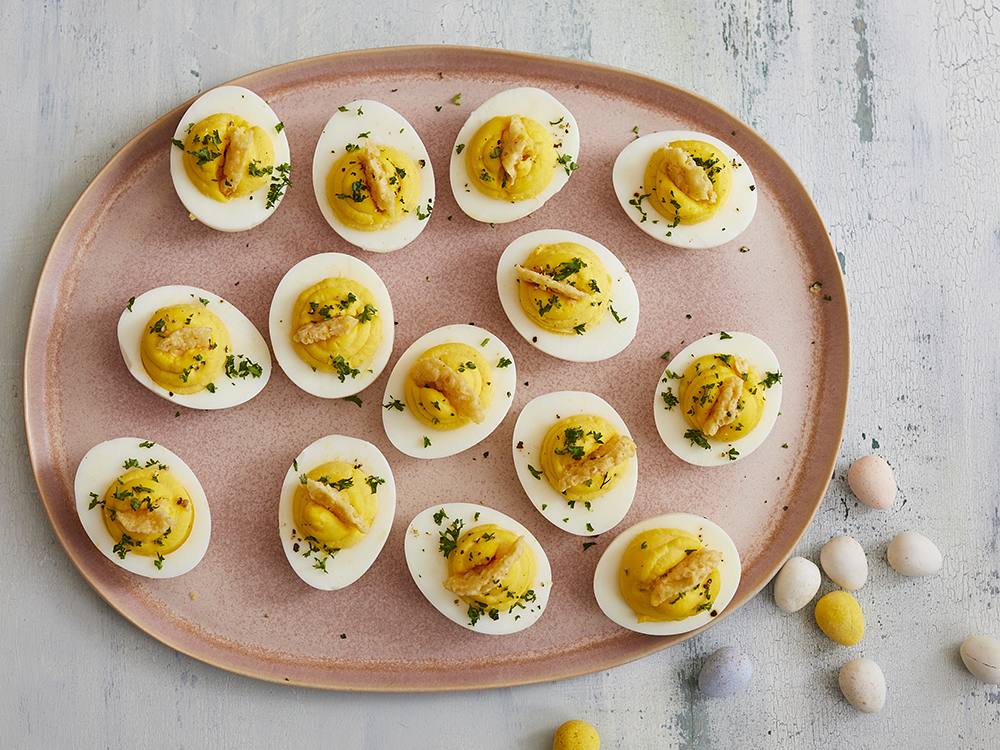 Caesar Deviled Eggs
What makes a deviled egg even more irresistible? Making the filling tastier and tangier with Dijon, Parmesan, and garlic.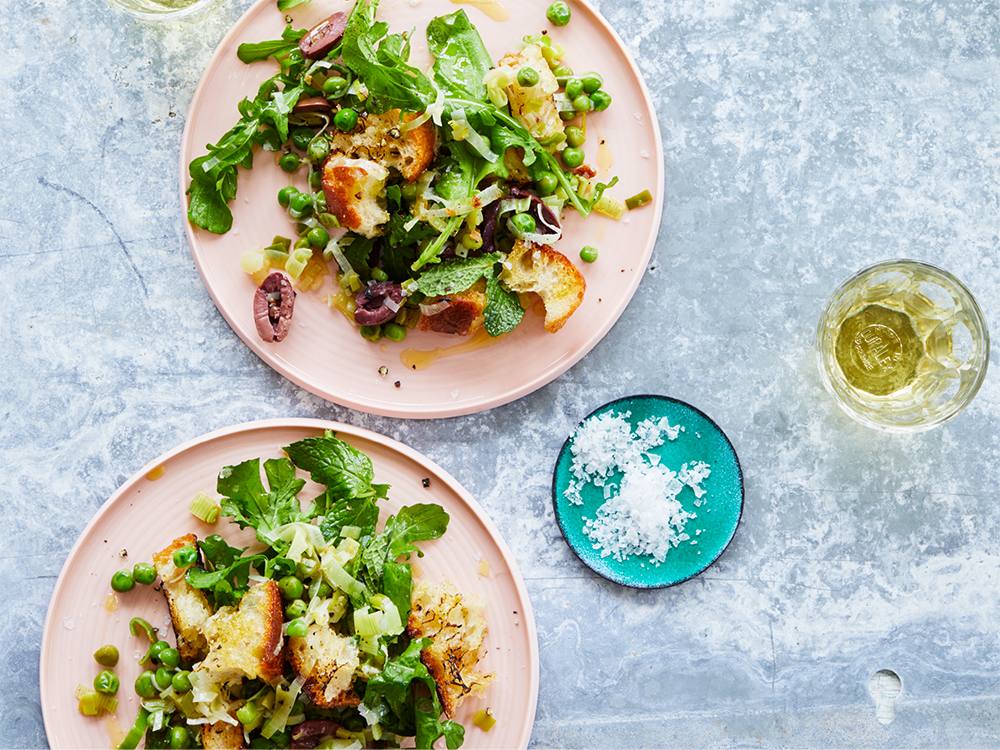 Leek and Pea Panzanella Salad
Fresh leeks and peas brighten up this traditional Italian bread salad.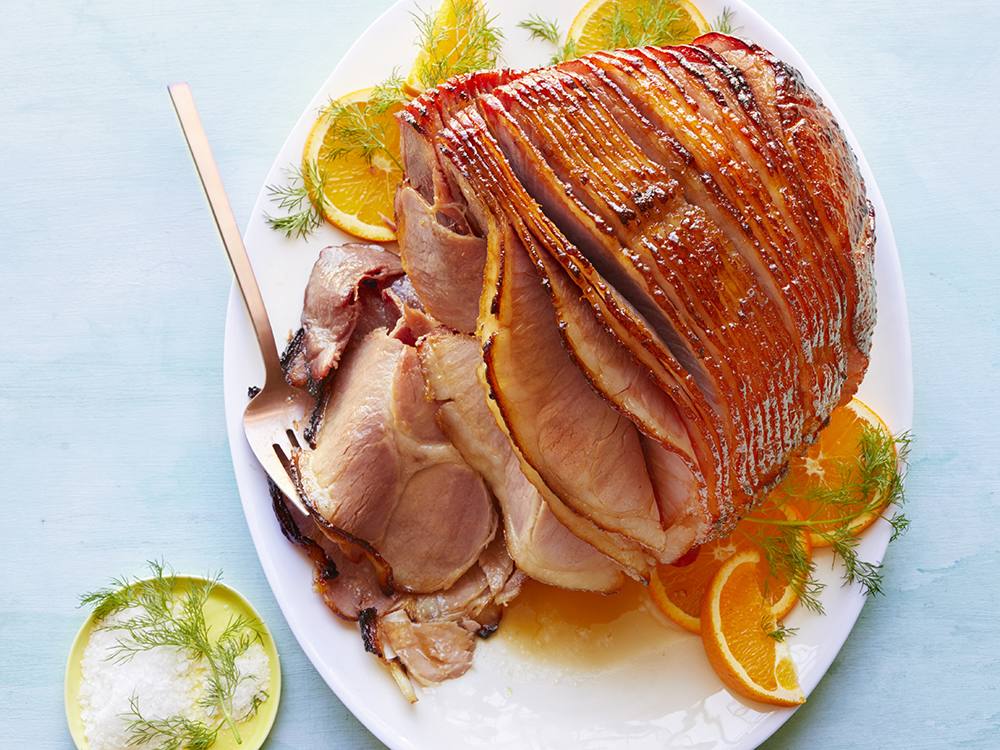 Honey and Ginger Glazed Ham
Ginger adds a surprising bit of zing to the sweet honey and citrus glaze on this Easter buffet stunner.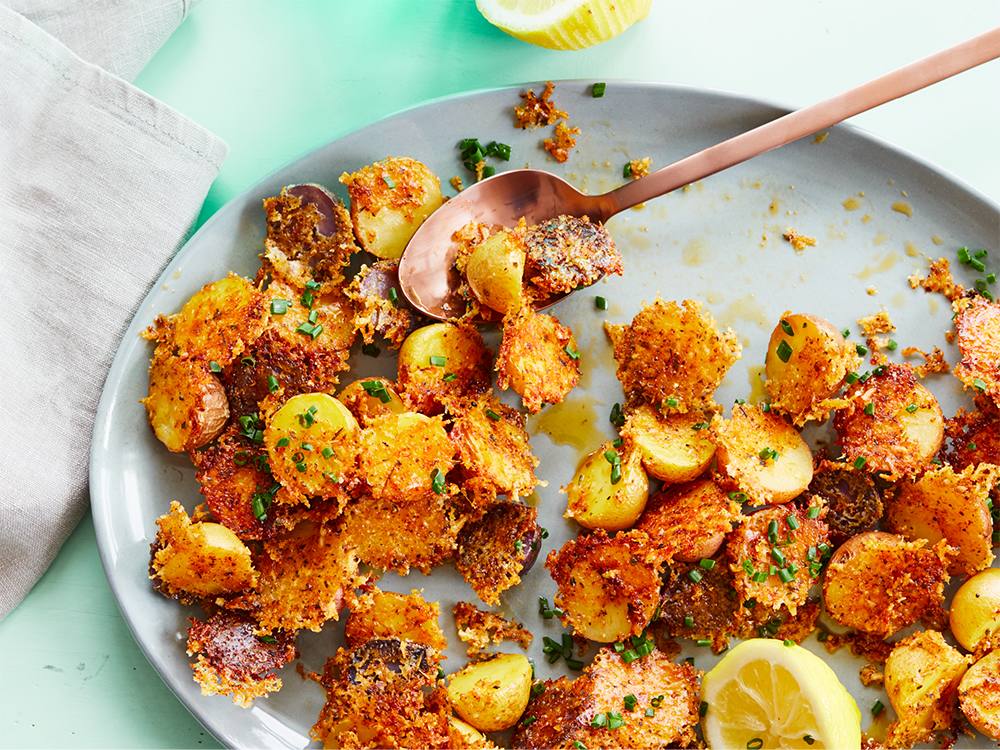 Lemon-Parmesan Roasted Potatoes
We can almost guarantee that you won't be able to make enough of these roasted potatoes. Parmesan and lemon make a delicious crust.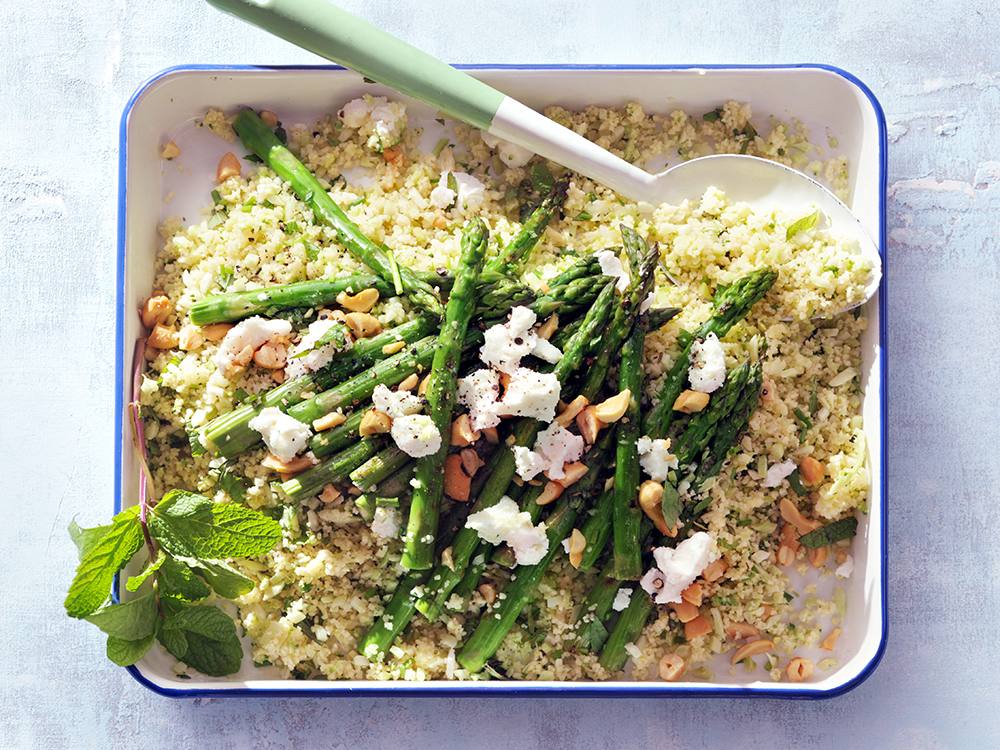 Roasted Asparagus over Herbed Couscous
It's the season that asparagus shines, and this dish is complimented by the perfect blend of flavors.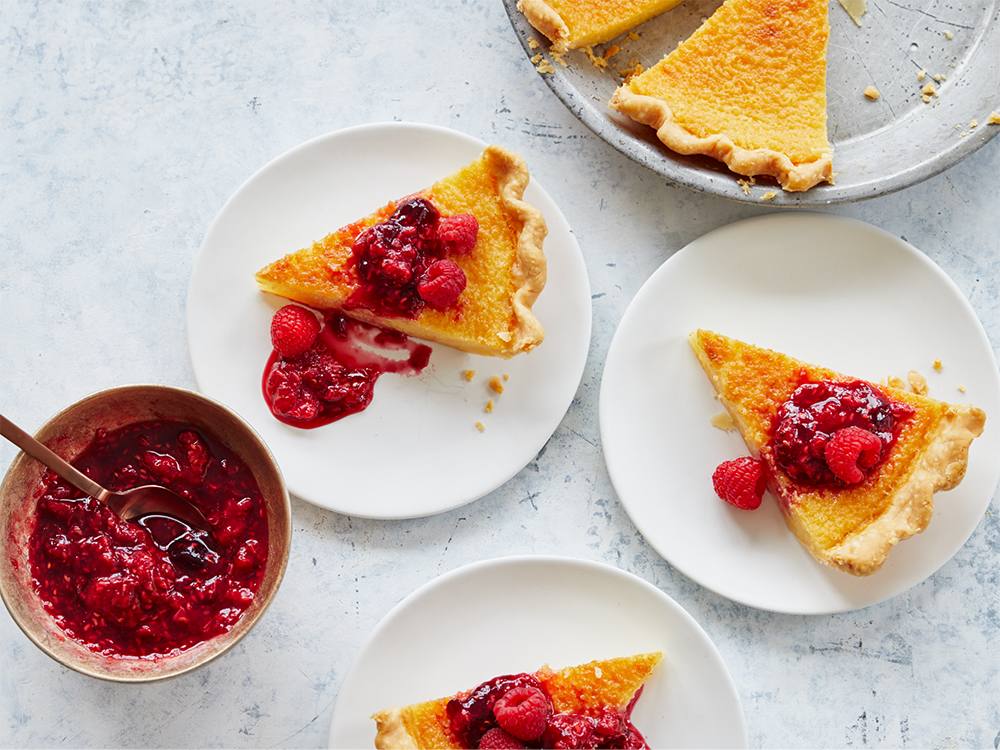 Buttermilk Pie with Raspberry Drizzle
The buffet line isn't complete without dessert. This buttermilk pie has a sweet raspberry topping which will leave your guests coming back for more.
For more Easter recipes, check out our Easter Dinner recipe collection on the Savory Recipe Center!