Using your air fryer is a breeze, just follow these steps for foolproof results every time:
Evenly coat the inside of the metal cooking basket with cooking spray to prevent sticking.
Don't overcrowd! Allowing hot air to reach the entire surface of food is key to that great crunchy exterior. Putting too much into the fryer basket at once could lower the cooking temp. It also means food is more likely to steam as it releases moisture during cooking—the opposite of crunchy.
Set your fryer temperature and cook time according to recipe.
Gently toss food halfway through cooking. This will ensure even crisping and prevent food from sticking together.
Now that you've got the basics, you're ready to become a Frequent Fryer. Start with any of these tasty recipes sure to please even the most dedicated fried food lover.
Air Fryer Crispy Chicken Sandwich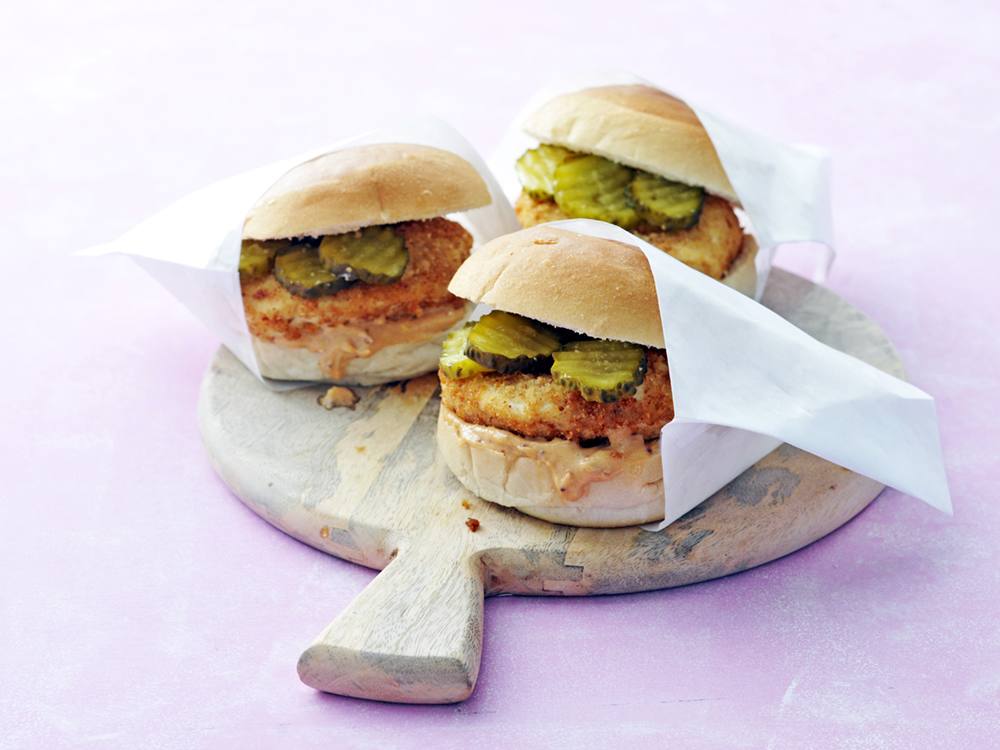 Air Fryer Spiced Chicken
Spicy Crispy Air Fried Tofu Bowl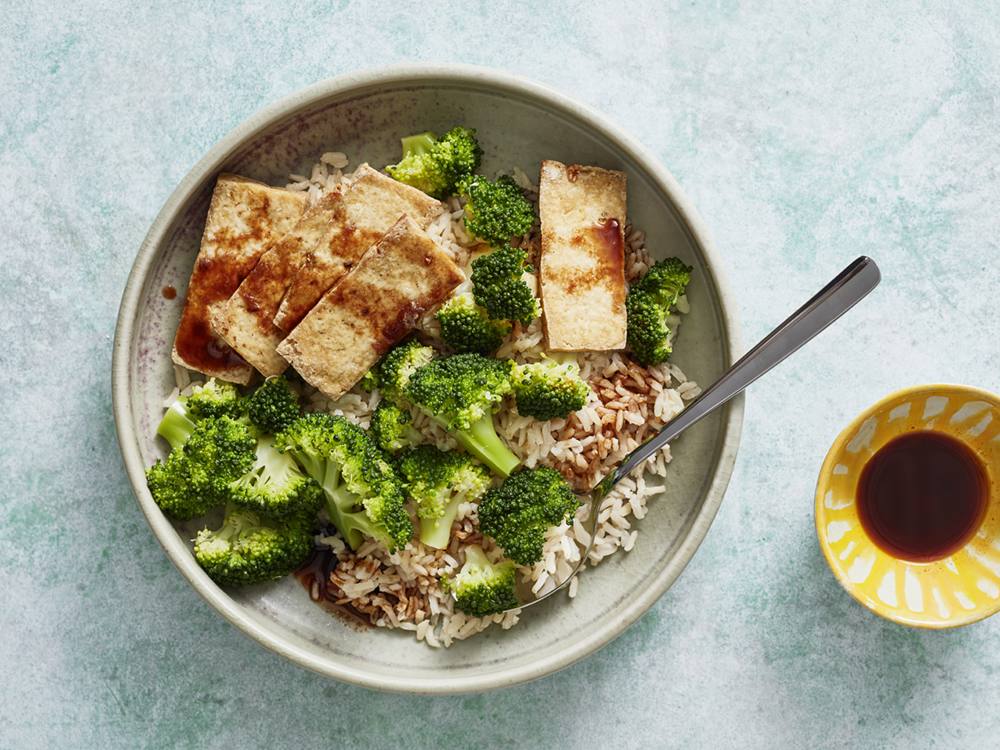 Air Fryer Sweet Potato Fries