This kitchen essential is perfect for portioning out high-flavor ingredients, foods you don't want to waste, and even sweet treats. Since you may not be filling your freezer with as many make-ahead meals as usual, these ice cube hacks are a great way to make the most of your freezer real estate.
In your meals…
Preserve fresh herbs by adding to the ice cube tray with olive oil and freezing. Add to a hot pan to start a sauté or finish a soup or pasta sauce.
You can also freeze tablespoons of tomato paste, stock, or wine for your next recipe.
Leftover gravy? Freeze for enriching your next pan sauce.
And if you never seem to have a lemon or lime on hand when you need one, try freezing the fresh squeezed juice in ice cube trays.
https://www.youtube.com/watch?v=FnBkj4UHIeE
In your drinks…
Make your next glass of water or tea more exciting with frozen strawberry-kiwi cubes.
If you love iced coffee, try freezing some of your brew to chill your next cup without diluting it (you could also do this with flavored milk or creamer).
Freeze milk or coconut milk in cubes for blending your next smoothie.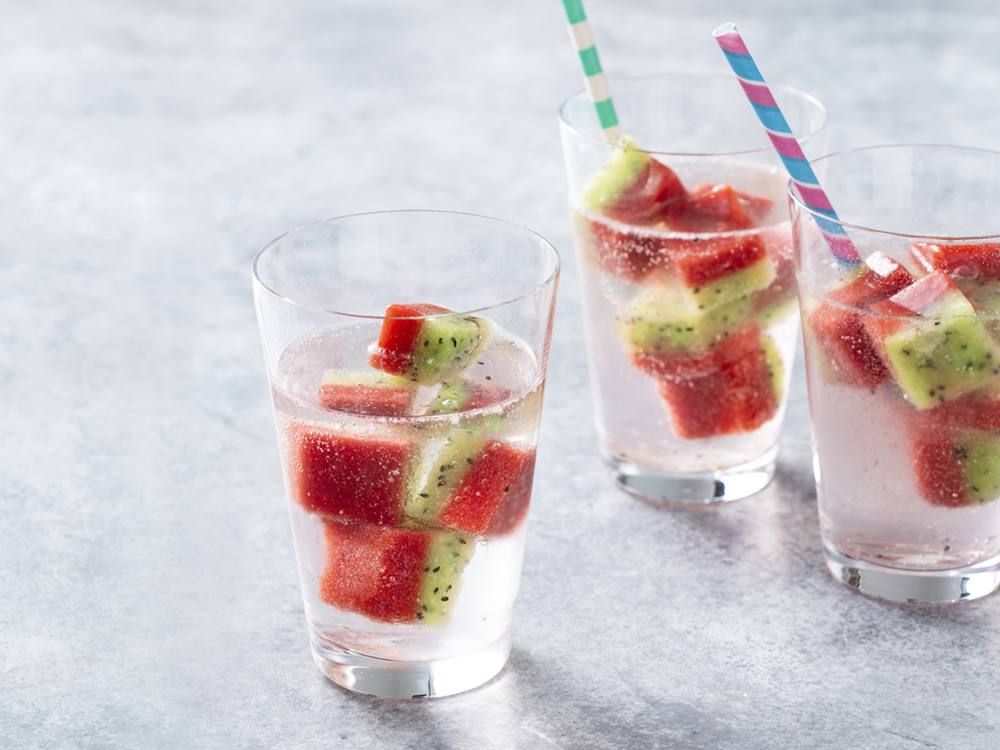 In your desserts…
For bite-sized sweet treats beyond frozen pops, the ice cube tray is the perfect tool.
Use as a mold for homemade candy bars: layer melted chocolate, peanut butter, and crushed nuts or cookies and freeze until set. Sandwich vanilla ice cream between layers of melted chocolate for another frozen treat.
You can also use the trays to portion cookie dough so you can bake off a last-minute batch any time.