Prosciutto-wrapped green bean bundles (Keto, Paleo, Gluten-Free)
Start your meal with a holiday-worthy appetizer that comes together easily using just four ingredients. Thinly sliced, oven-crisped prosciutto is irresistible wrapped around delicate parcels of roasted green beans with the fresh pop of lemon.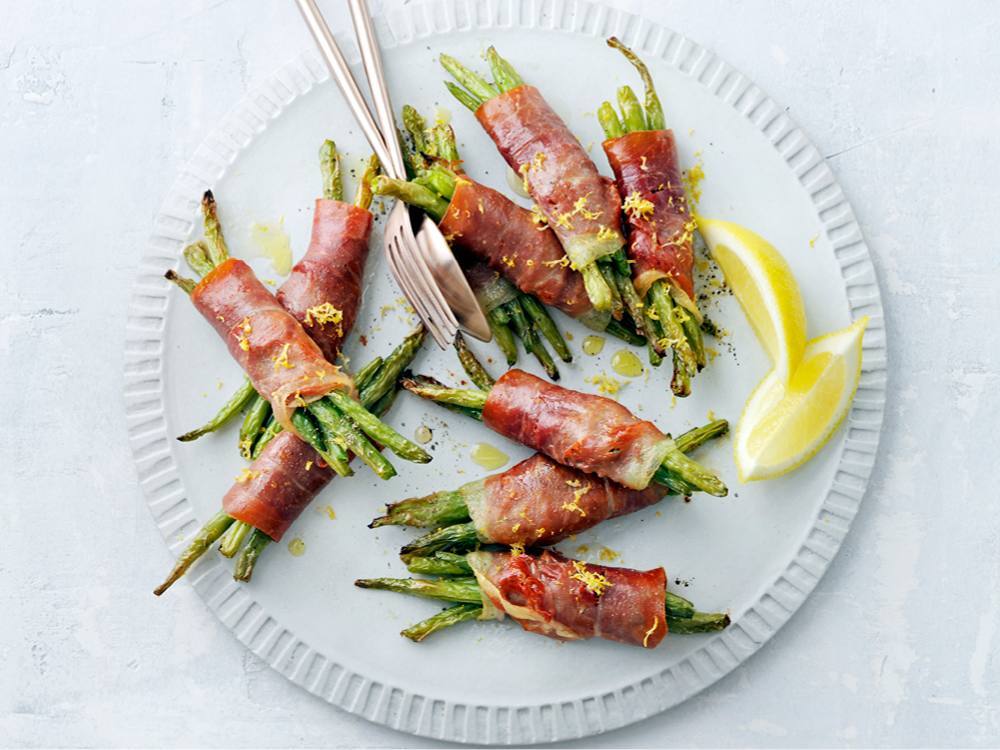 Twice Baked Squash Casserole with Pecan Crunch (Vegan, Paleo, Gluten-Free)
This sweet and savory, vegan-friendly side is a colorful addition to any Thanksgiving spread. A trio of pecans, sunflower seeds, and coconut chips add flavor and crunch to a tender purée of roasted butternut squash and carrots.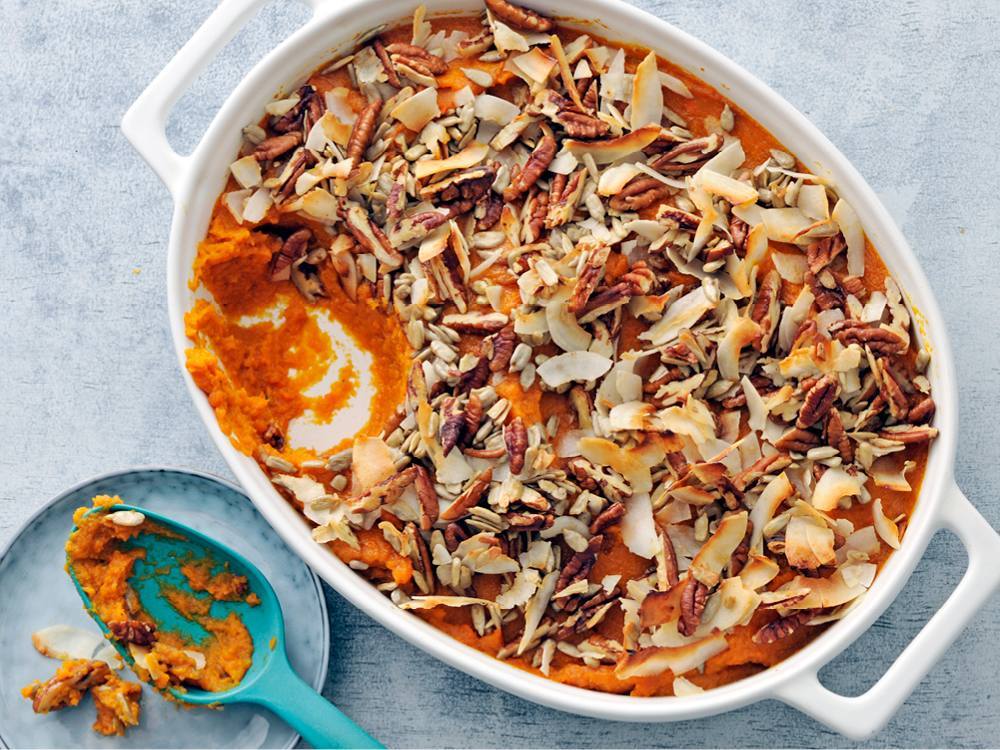 Keto-Friendly Sausage Stuffing (Keto, Gluten-Free)
Light and airy homemade gluten-free bread is the key to this keto-friendly stuffing. With fresh sage, celery, and hearty Italian sausage, it's a modern take on a timeless classic.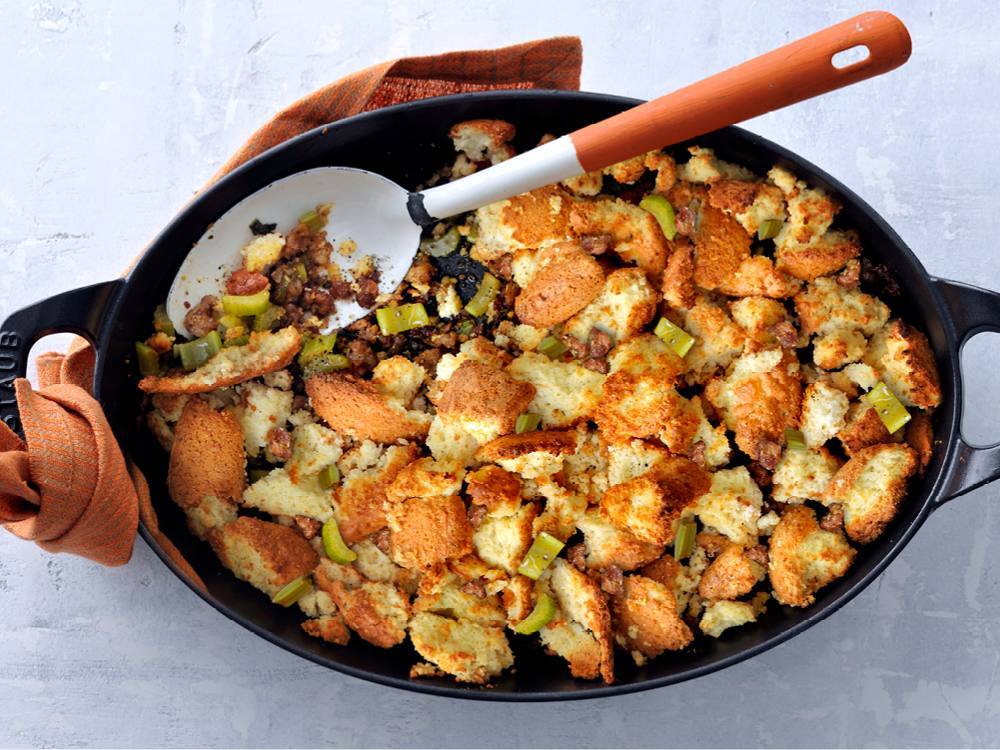 Sauteed Brussels Sprouts with Herbs (Vegan, Paleo, Gluten-Free)
Make the most of peak season Brussels sprouts with this earthy, savory side. Golden-brown, tender sauteed Brussels get a boost of flavor from two kinds of onion, garlic, and fresh parsley.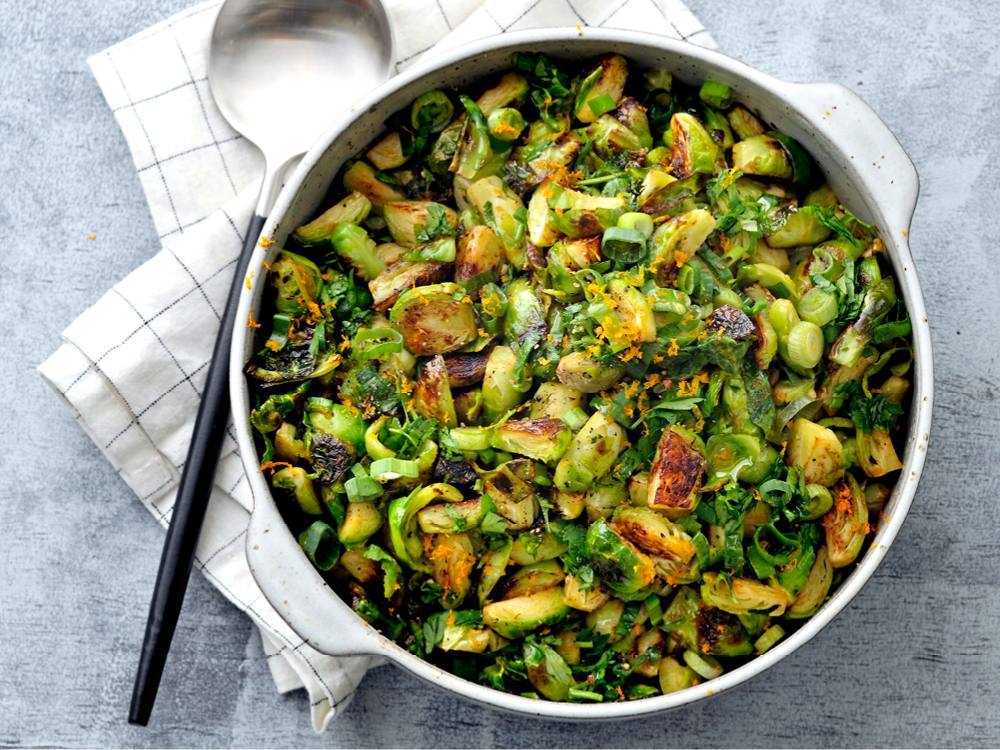 Paleo Cranberry Cheesecake (Dairy-Free, Paleo, Gluten-Free)
Dairy-free, paleo-friendly cheesecake? It's true! Soaked raw cashews are the secret ingredient that makes this slightly citrusy cake unbelievably creamy.