Cranberry-Pistachio Doughnut Holes
Start your festival of lights celebration with these delicious, bite-sized doughnut holes. Similar to the fried pastries served in Israel, these festive treats can be dusted with confectioner's sugar for a finishing touch.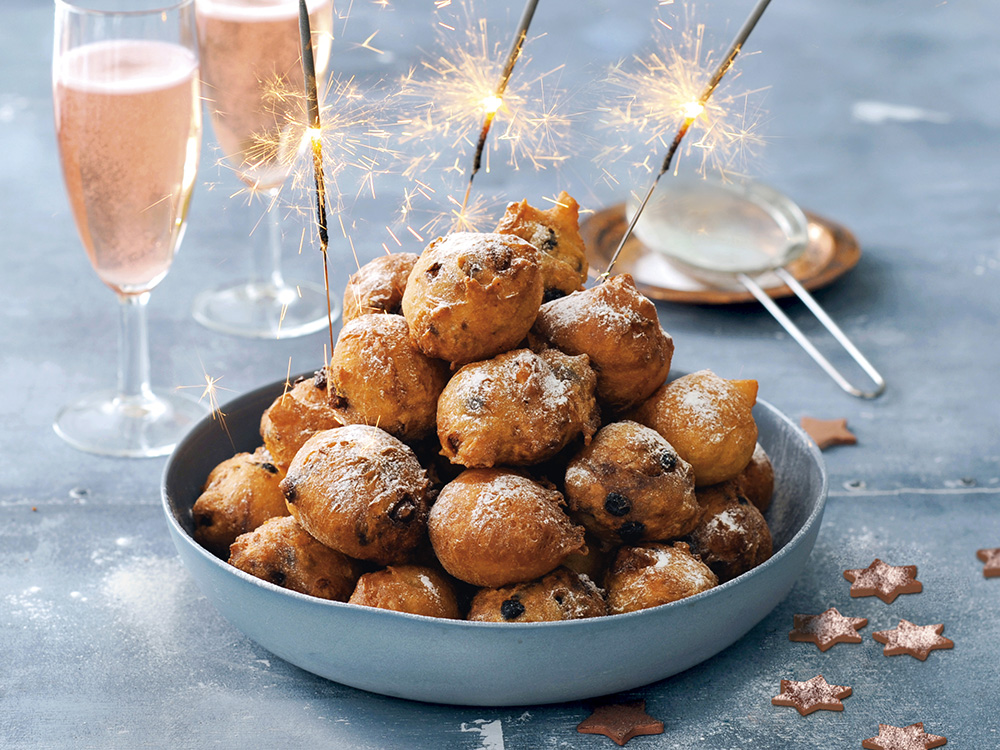 Zucchini Latkes with Cilantro Yogurt
A staple of Chanukah celebrations, traditional latkes get an update with the fresh flavors of zucchini and cilantro. These quick & easy latkes come together in just 30 minutes!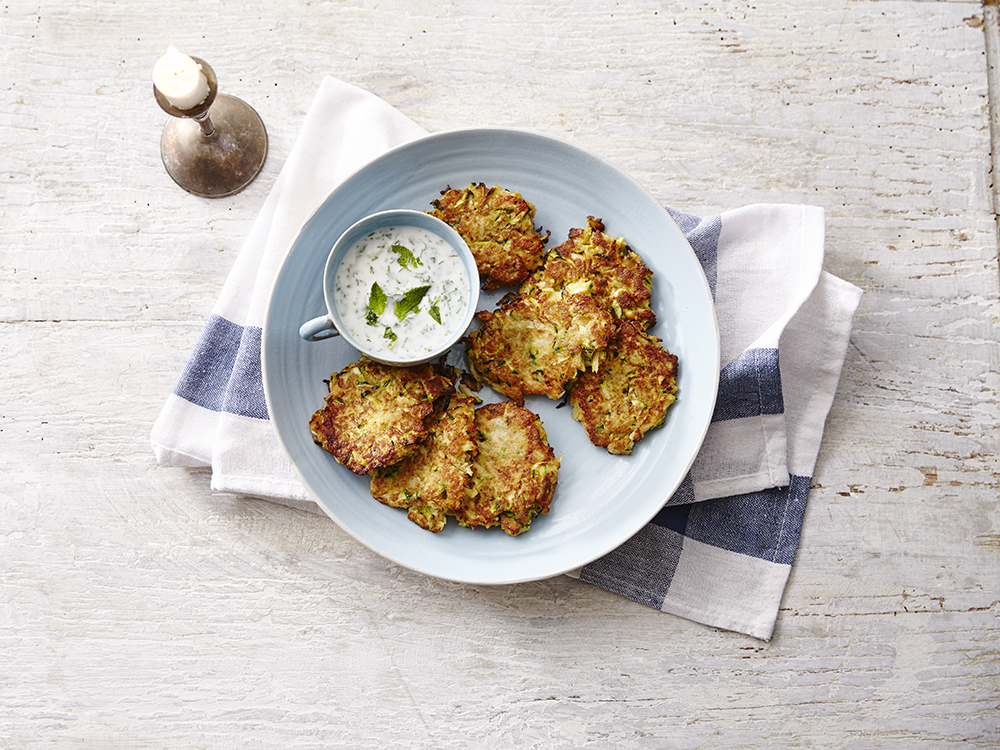 Brisket in Wine Sauce
A perfect centerpiece for your meal, this juicy, succulent beef brisket gets incredible depth of flavor from red wine. The easy, savory marinade comes together in less than 10 minutes.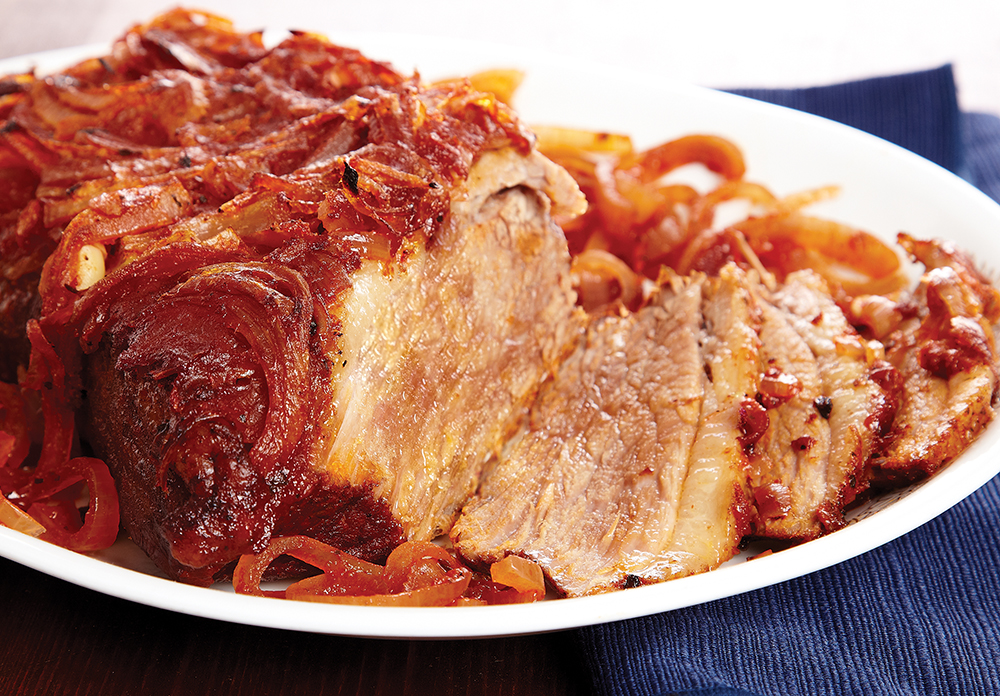 Honey Glazed Carrots
Spicy ginger and bright mint elevate this simple carrot dish to something truly special. The easy, three-ingredient sauce delicately coats the carrots while letting their flavor shine through.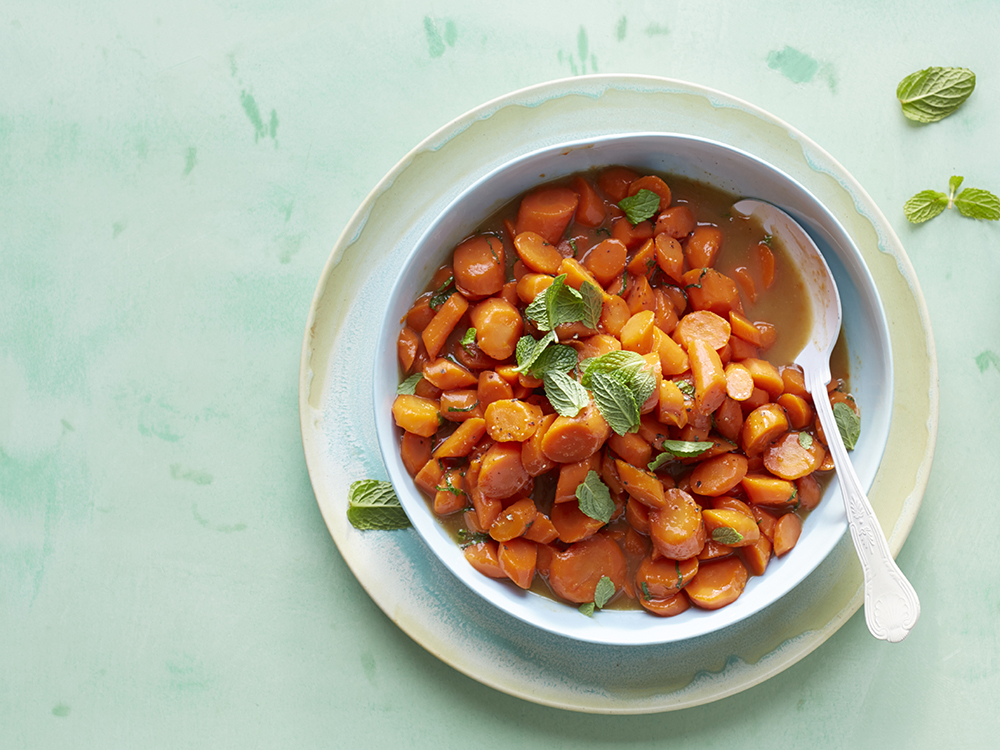 Matzo Apple Kugel
End your celebration on a deliciously sweet note with this easy apple kugel. Though traditionally made with noodles or potatoes, this dessert version uses matzo to create a luscious texture.