English Standing Rib Roast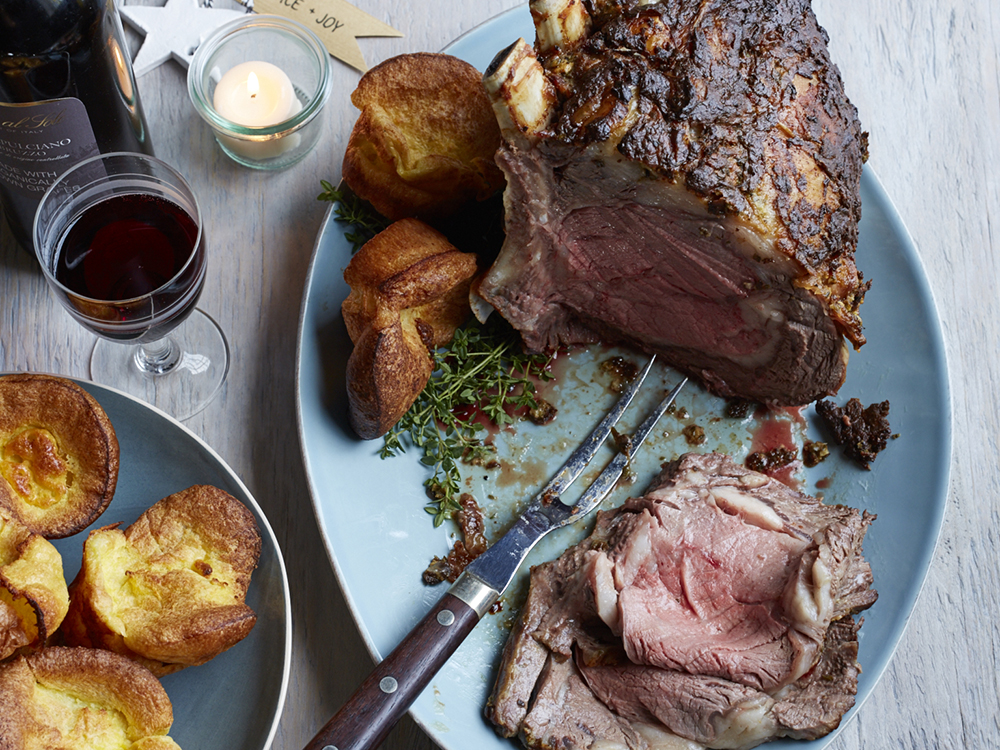 Also known as prime rib, a standing rib roast is richly marbled and looks stunning on a platter. Place the roast fatty side-up so that the meat will baste in its own juices. Prime rib should be cooked to 145°F before removing from the oven. The meat's temperature will continue to rise slightly (5-10 degrees) after it's removed from the oven. Use a meat thermometer in the thickest part of the roast and away from the bone. Allow to rest for 20 minutes before carving so that the juices can redistribute. Try our English Standing Rib Roast (scroll down for recipe!) for a truly spectacular centerpiece for your holiday meal.
Butterflied Leg of Lamb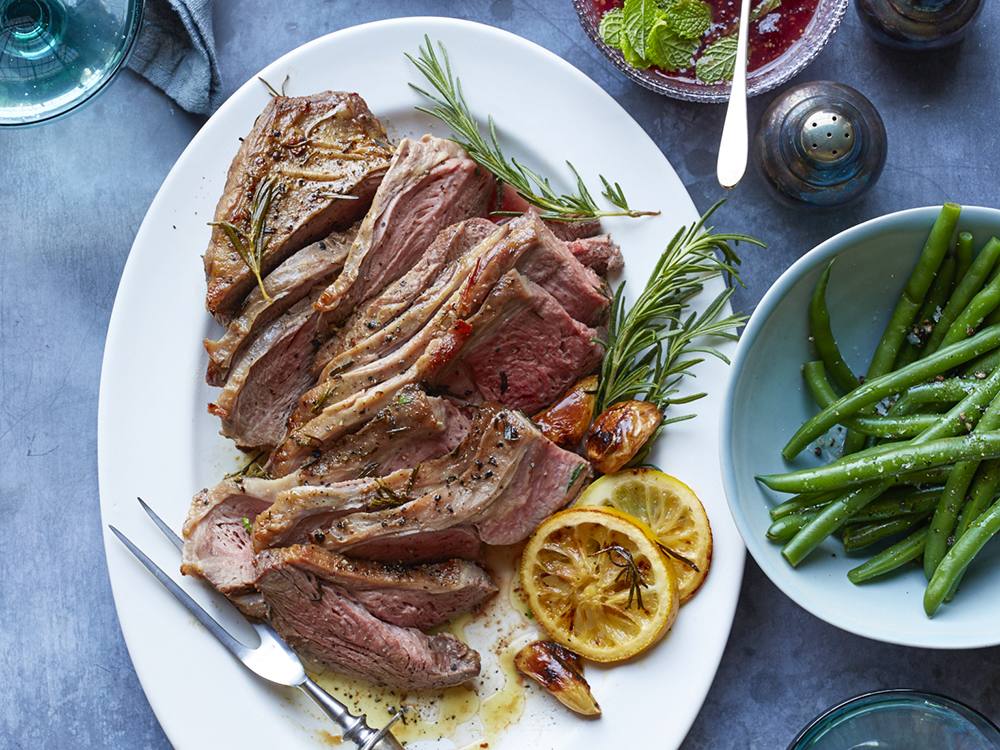 Tender and delicate, a butterflied leg of lamb takes less time to cook than a traditional beef roast but looks just as impressive on the table. Season the lamb prior to roasting and cook at 425°F for 30 minutes to reach medium rare (135°F). If you prefer well-done lamb, allow the meat to roast until the internal temperature reaches 145°F. Try our roast lamb with cranberry mustard mint sauce (scroll down for recipe!) for an updated version of the classic lamb with mint sauce.
Spiral-Sliced or Boneless Ham
An alternative to traditional oven-cooking, you can easily prepare a delicious roast ham in your slow cooker, freeing up your oven to make other things. Score the fatty side of the ham in a crosshatch pattern, cutting approximately ½" deep. Make our sweet-savory cola glaze (scroll down for recipe!) in less than 10 minutes, place the ham in the slow cooker and pour the glaze over top. Cook the ham for 8-10 hours, and you're ready to go. To make clean-up even easier, use a slow-cooker liner.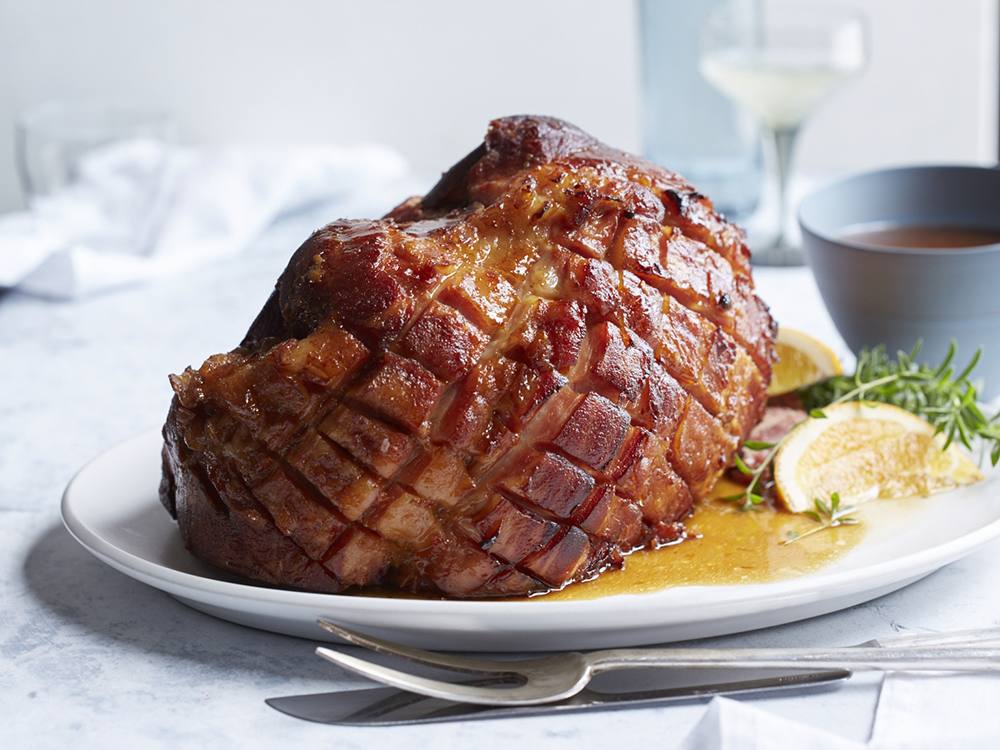 Pork Shoulder
An economical choice for feeding a crowd, pork shoulder benefits from roasting at a lower temperature for a longer time in order to break down the connective tissue that makes the meat so juicy. Place the meat on a roasting rack and season liberally, or try our Italian-inspired balsamic roast pork with figs recipe (scroll down for recipe!) Roast the pork for 30 minutes per pound at 350°F, or for 55 minutes per pound at 275°F. An instant-read thermometer should read 145°F after resting.