Creating and customizing your own "secret" sauce is easier than you might think. The key is achieving the right balance of sweet, smoky, and spicy flavors. Our go-to recipe – with sweet honey, tangy vinegar, liquid smoke, and spices – comes together in just 30 minutes using the Instant Pot®.
Instant Pot® BBQ Sauce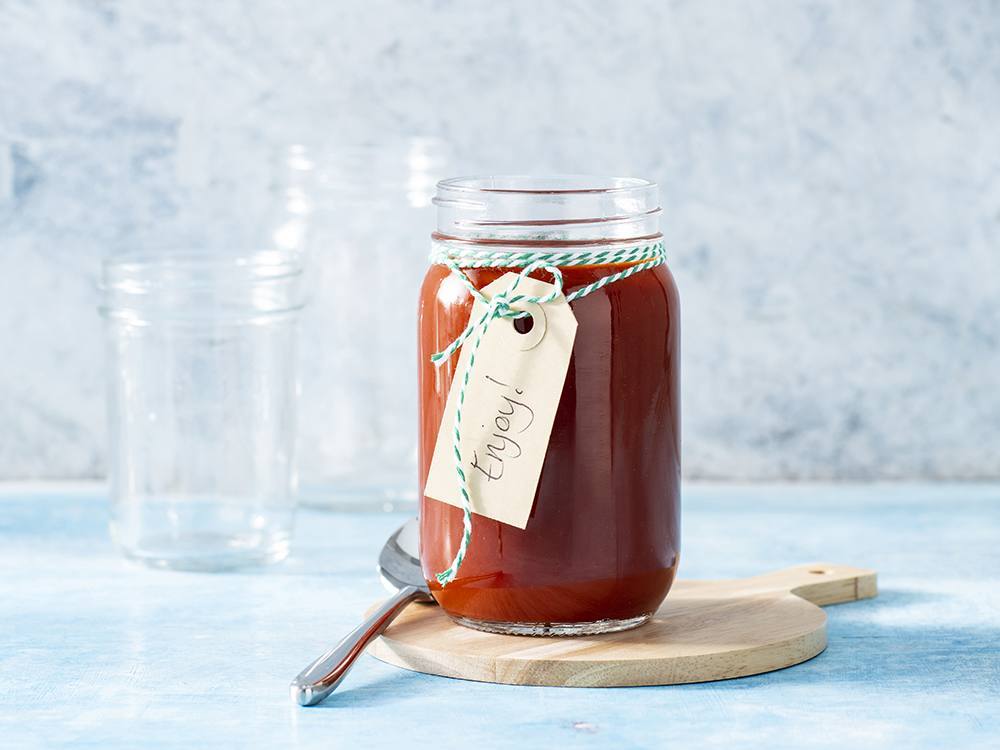 Once you've perfected the basic sauce, experiment with any of the regionally inspired variations below, or create your own one-of-a-kind batch to match any meal and palate.
Eastern North Carolina-style In North Carolina, where barbecue is a way of life, geography matters. The eastern part of the state is known for a super-tangy, vinegar-forward sauce with the kick of red pepper. From the original recipe, omit the honey and add 1/2 cup apple cider vinegar and 2 teaspoons crushed red pepper flakes.
Western North Carolina-style Barbecue sauce from the western half of the Tarheel State is milder and rounded out with sweetness. From the original recipe, replace 1/2 cup tomato puree with ketchup and add 1/4 cup brown sugar.
South Carolina-style One flavorful ingredient distinguishes South Carolina barbecue sauce from all the rest. To the original recipe, add 1 cup yellow mustard, along with two tablespoons of butter and 2 tablespoons of molasses.
Jamaican Jerk-style This fiery sauce with aromatic spices is traditionally used as a marinade and dipping sauce for chicken, but also pairs well with pork and fish. To the original recipe, add 2 tablespoons allspice, 1 tablespoon ground ginger, 1 tablespoon cinnamon, and 1-2 teaspoons habanero hot sauce.
Japanese-style While you might not think of Japan as a barbecue hot spot, the flavorful sauce known as tonkatsu deserves a spot at your cookout table. From the original recipe, replace 1/2 cup tomato puree with ketchup and add 2 tablespoons Worcestershire sauce, 1 tablespoon soy sauce, and 1 tablespoon mirin (Japanese cooking wine).
Once you've created your signature sauce, transfer to a resealable container and store in the refrigerator for up to 10 days. For grill-ready gifting, pour sauce into mason jars and add a personalized label and list of ingredients. No matter what's on your cookout menu, the taste of homemade sauce is certain to make you a barbecue boss.