Mini Spinach, Artichoke, and Chicken Calzones
Once you get past the "pop" noise, there's magic in those tubes of crescent roll dough! Toss together a quick filling made with sautéed chicken and some veggies and you've got a handheld meal that goes where you go.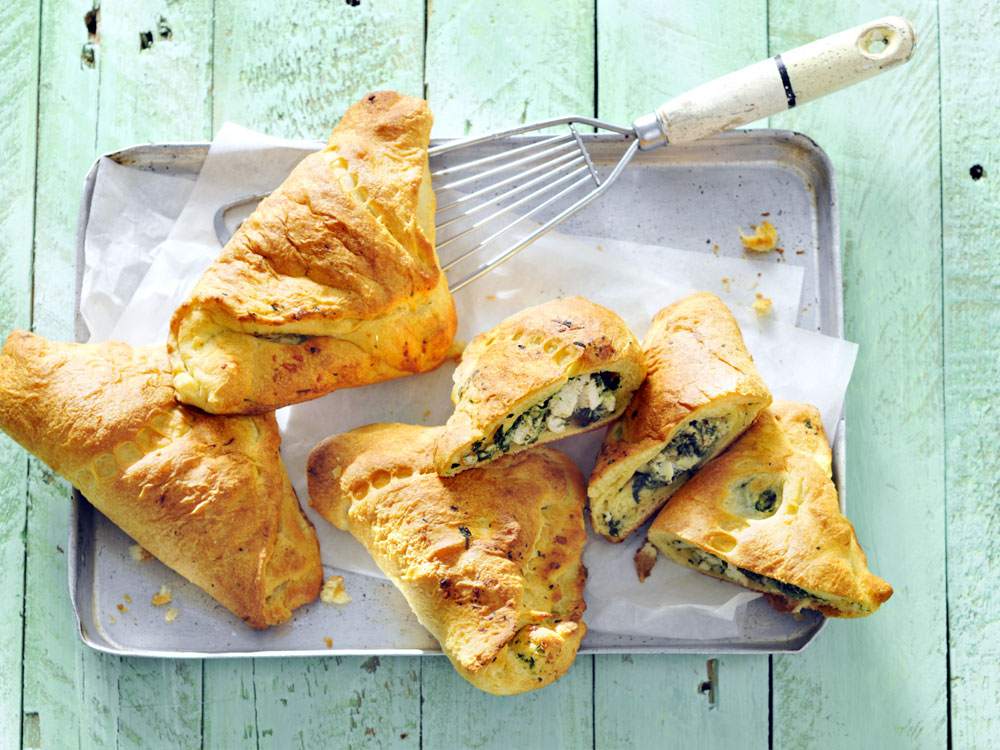 Glazed Pork with Carrots and Potatoes
Hear that? It's old-fashioned comfort food calling! A jar of jam and some prep-ahead steps mean you can put sweet and savory glazed pork with all the fixings on the table any night of the week. Talk about a weekday win!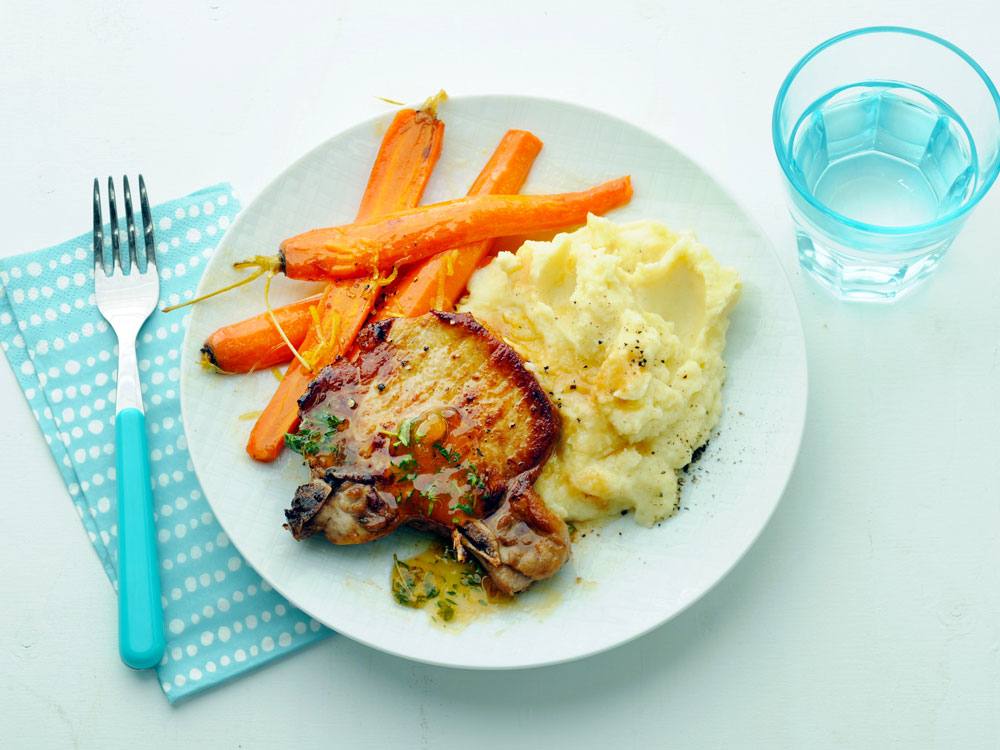 Grilled Curried Pork Chops with Mango Chutney
Is there a curried dish in your recipe repertoire? If not, bump this one up on your list of must-try meals. Prep the chutney ahead of time and stash it in the fridge, then just grill the chops off at dinner time. Who knew Indian-inspired flavor could be so fuss-free?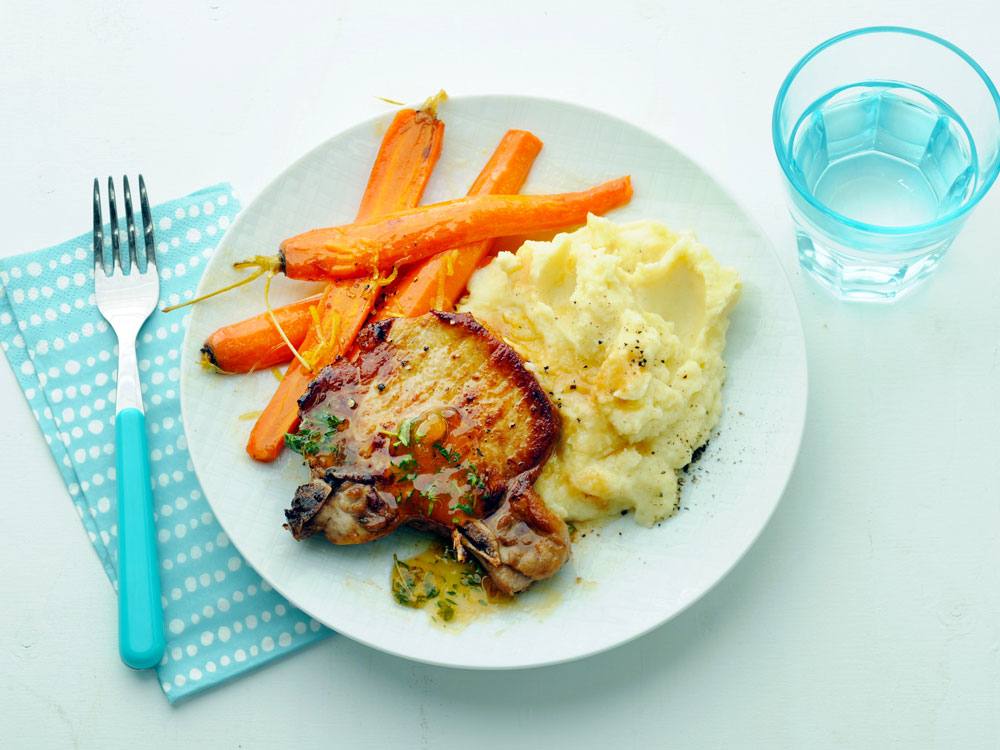 Rosemary Chops with Mustard Pan Sauce and Roasted Broccolini
One less pan to wash? Sounds good to us! Simply sear the chops in the same pan you use to make the creamy mustard sauce. The slight bitter bite of roasted broccolini balances the whole plate out for a "Yes, please" meal that just might earn you a round of applause.