This week's Savory Sunday meal plan is designed to make the best use of a value pack of affordable and versatile pork chops. (Plus one wildcard night to keep it things interesting. This week's is a seasonal twist on minestrone.) You'll find easy notes in the instructions of each recipe to tell you how to get started. Get to preppin' on Sunday, then put your apron away for the rest of the week.
Pork and Cabbage Fried Cauliflower Rice
Neglecting your wok lately? This Asian-inspired winner will put it back into the rotation in a big way. Tender pork bites and easygoing pre-cut veggies (included trend-setting cauliflower rice) will help you get a satisfying and health-conscious meal ready quicker than you can dial for takeout.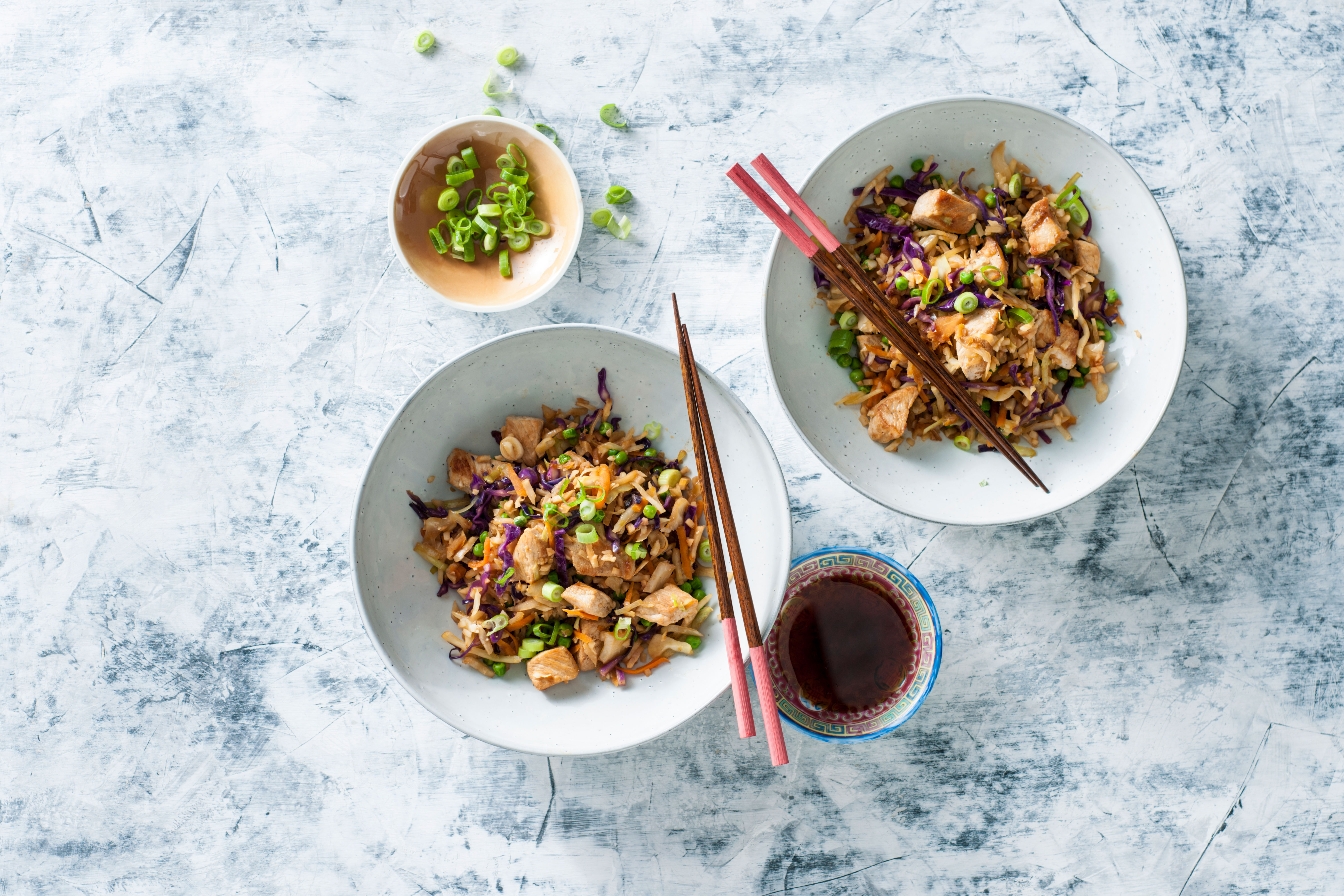 Panko-Crusted Pork over Kale Salad
When is a salad more than a salad? When it's sturdy but tender baby kale done Caprese-style, then topped with sizzling pork strips with a crispy panko crunch. Bring your appetite and prepare to veg out, because this is one hearty weeknight meal that will–and won't– leave you wanting more.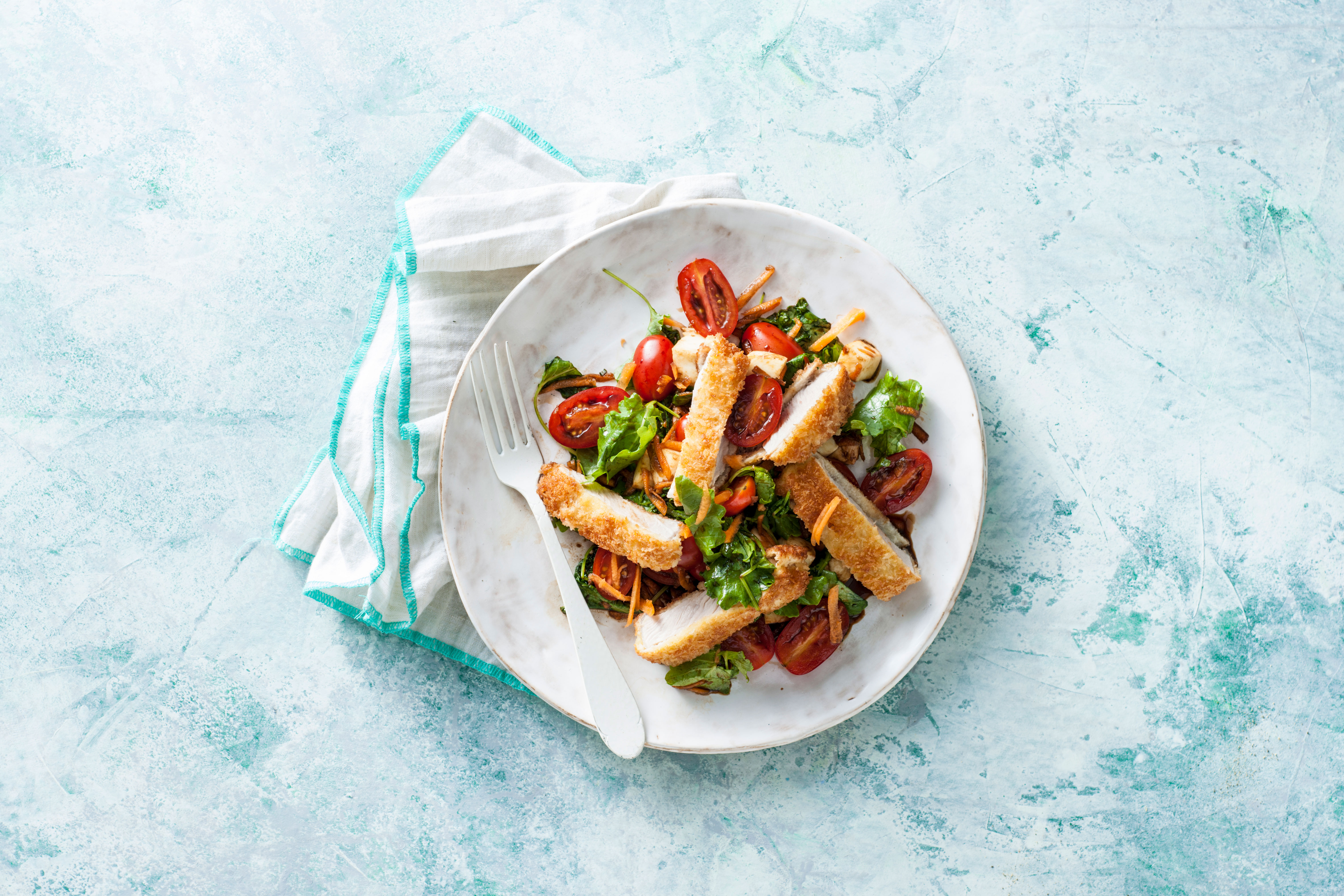 Autumn Minestrone
Veggies as comfort food? Believe it. There's nothing more satisfying with a bowl of hot soup, and this one is about as veggie-filled as it gets. Beans and tiny ditalini pasta keep it hearty and filling. Picky kiddos? Try fun pasta shapes and they'll warm right up to it.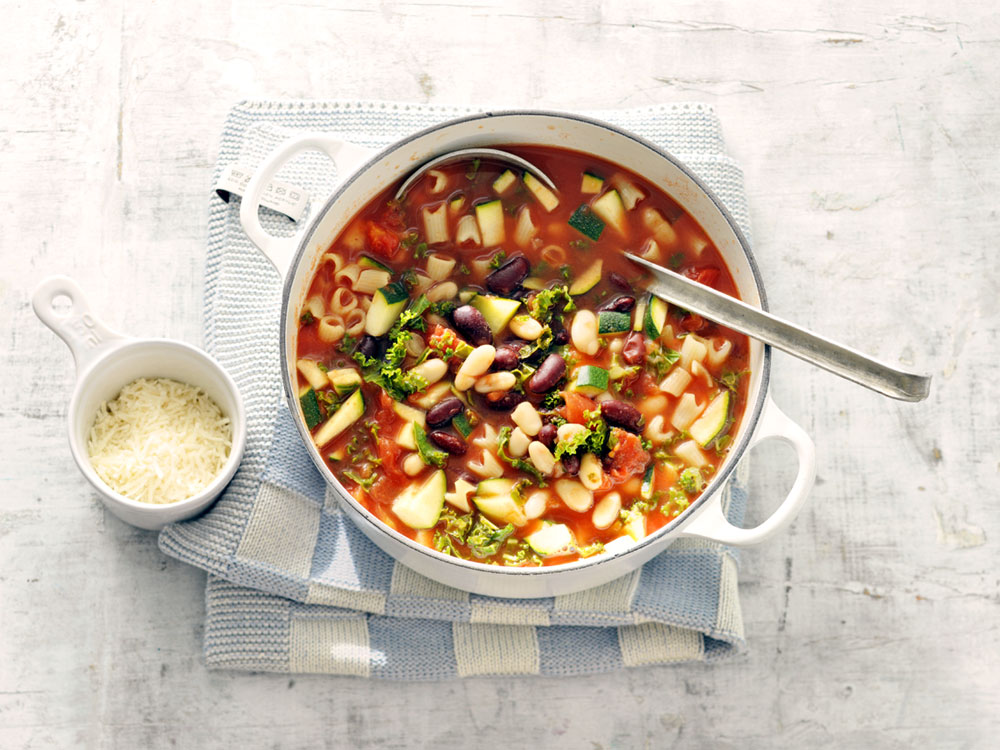 Glazed Pork Chops over Butternut Squash Mash
Autumn recipes just hit a new high. Creamy, spicy butternut squash provides the perfect bed for tender honeyed pork chops. Can you think of a better way to end a cool fall day? (Especially if you prepped ahead!)