This week's Savory Sunday meal plan is designed to make the best use of a value pack pork chops with one meat-free recipe added to keep things interesting. Find easy notes in the instructions of each recipe to tell you how to get started. Get to preppin' on Sunday, then put your apron away for the rest of the week.
Pork Chop Puttanesca
If you're tired of turkey, it's the perfect time for pork. A Puttanesca is a relatively new Italian dish, featuring anchovies, Kalamata olives, capers, and tomato sauce – salty and pungent ingredients that taste great on pork and spaghetti alike. With some Sunday prep, this restaurant-style meal full of complex flavors comes together in just minutes.
Pork Chops Smothered in Creamy Mushroom Gravy
Served with buttered egg noodles and steamed carrots, this pork-gravy combo is rustic tavern fare for your table. Prep the gravy on Sunday and let those mushrooms bask until your chops are ready to don that delicious earthy flavor.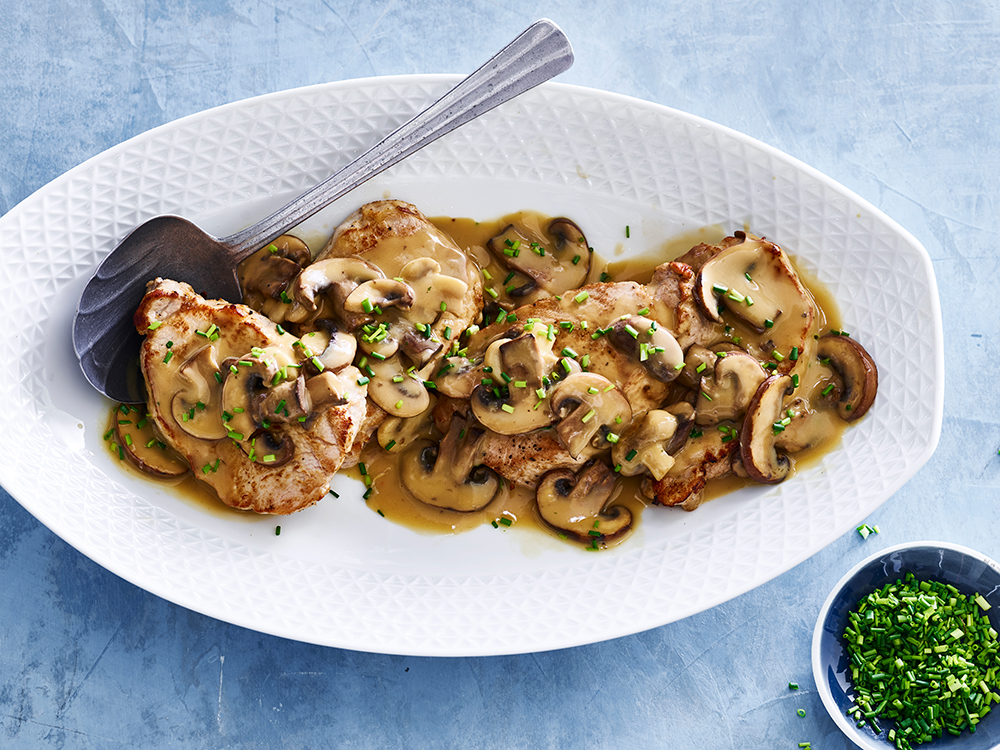 Korean Stir-Fry with Pork and Asian Noodles
Eyeing the international foods aisle? Reward your curiosity with a meal that uses Chuka soba, a Japanese take on the Chinese egg noodle. In this recipe, Sunday-made pork and soba meet with a skillet medley of shitake mushrooms, Korean BBQ sauce, and other tasteful toss-ins.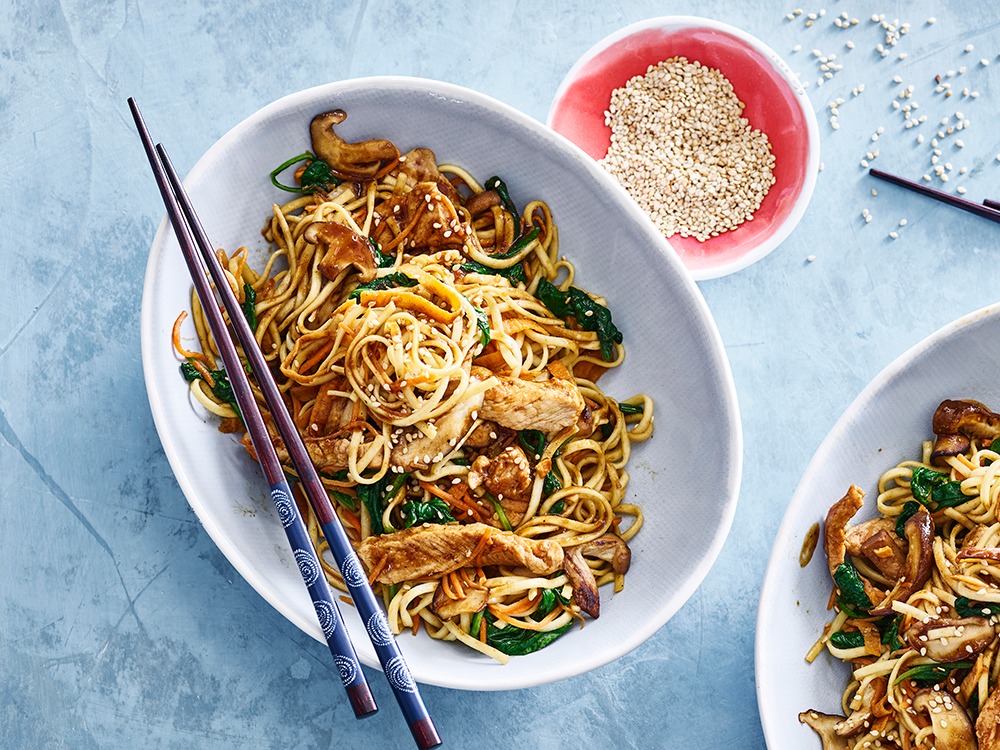 Fusilli Bake with Spinach, Pesto, and Peas
Corkscrew shaped Fusilli or Rotini noodles can bake while you ready other recipes. Spinach, pesto, and sweet sun-dried tomatoes bursting with flavor—you'll want seconds (and probably thirds) of this fast and scrumptious dish.