Mushroom and Brown Rice Veggie Burgers
Mushrooms make a satisfying substitute for meat, and their potential goes way beyond a grilled mushroom cap. This week, we're making hearty burgers out of everyday white button mushrooms and a few other key ingredients, like mild chickpeas and brown rice for substance. Top them any way you like – you can't go wrong!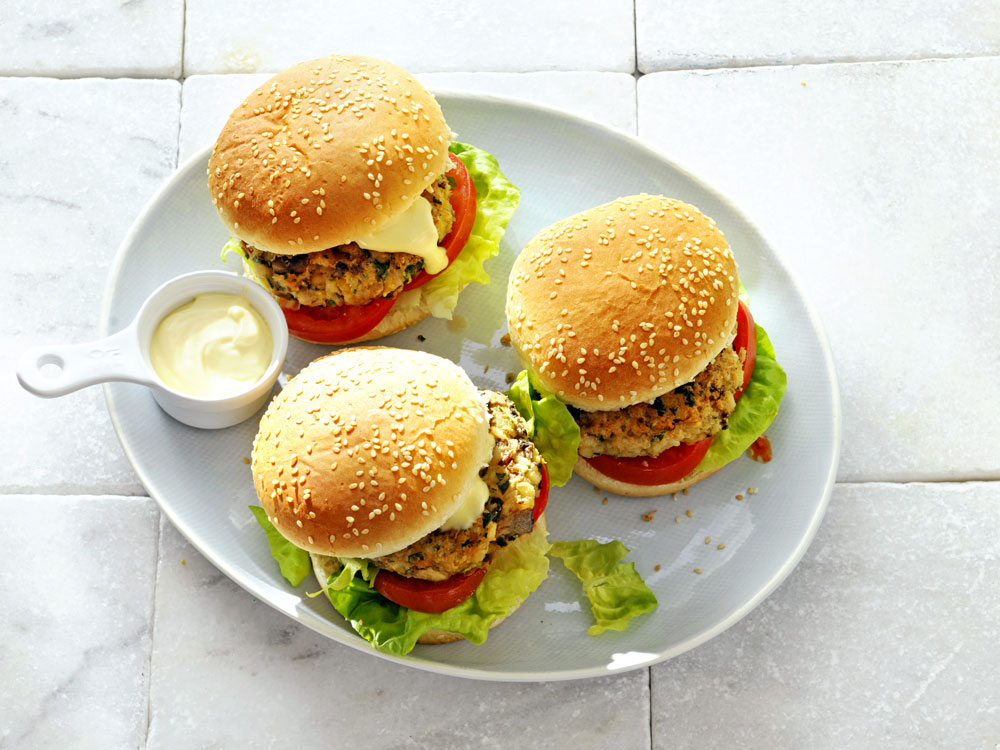 Mexican-Style Pan Pizzas
A crisp tortilla makes the base for these Mexican-style pizzas, piled high with smoky cumin-infused beef and lots of fresh flavors. They're hearty enough for a weeknight entrée, and they also make a great app when hunger hits at halftime. Go team!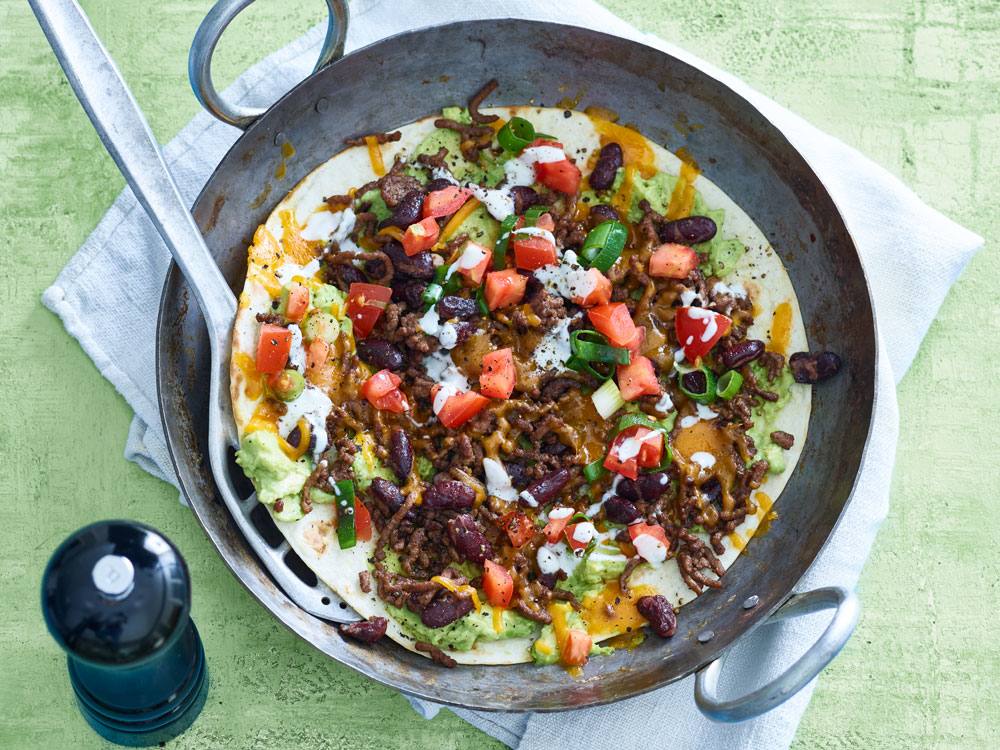 Fettuccine Bolognese with Peas and Ricotta
Quick, hearty, and satisfying–it's classic Pasta Bolognese with a few unexpected twists. First, peas, which add a subtle sweetness and balance. And right before you serve, add a dollop of ricotta for richness to rival your favorite lasagna!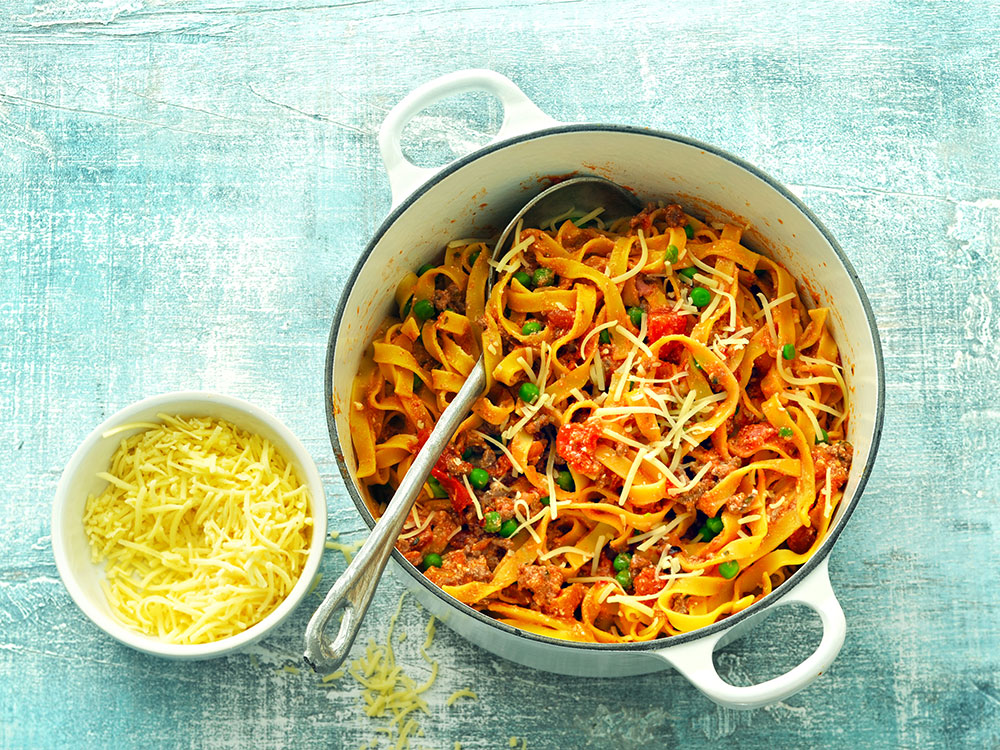 Mini Bacon Cheeseburgers
Everyone loves a slider! And the same can be said for bacon, right? A dinner that combines both and lands on the table in less than 30 minutes? Well, that's a winner by any definition. Applewood smoked bacon and Dijon give these mini burgers a little bit of personality, but you can top them differently each time if you like. While you're prepping ahead, make an extra batch for next week!