Seafood preparation doesn't have to be intimidating: there are plenty of sustainably-sourced, frozen options that allow you to quickly bring together a meal worth celebrating, especially around the holidays. In Italian-American culture, the Feast of the Seven Fishes is traditionally celebrated on Christmas Eve with family or friends. We've pulled together some delicious seafood recipes that feel decadent but can be made in under 30 minutes, allowing you to spend more time with your loved ones!
Mussels
If you're using fresh: soak fresh mussels in cold water for 15 minutes prior to preparation in order to dislodge any sand or grit. Throw away any mussels whose shells aren't tightly closed. Scrub mussels thoroughly and firmly pull away any fibers (the "beard") that stick out of the shell. Fresh mussels can be steamed in broth or wine in 5-7 minutes. Discard any unopened mussels after steaming.
If you're using frozen: try our Linguine with Mussels (scroll down for recipe). Ready in less than 30 minutes, this recipe uses flash-frozen mussels that are prepped and ready to go. Simply add them to the broth and steam for 3 minutes as the recipe indicates!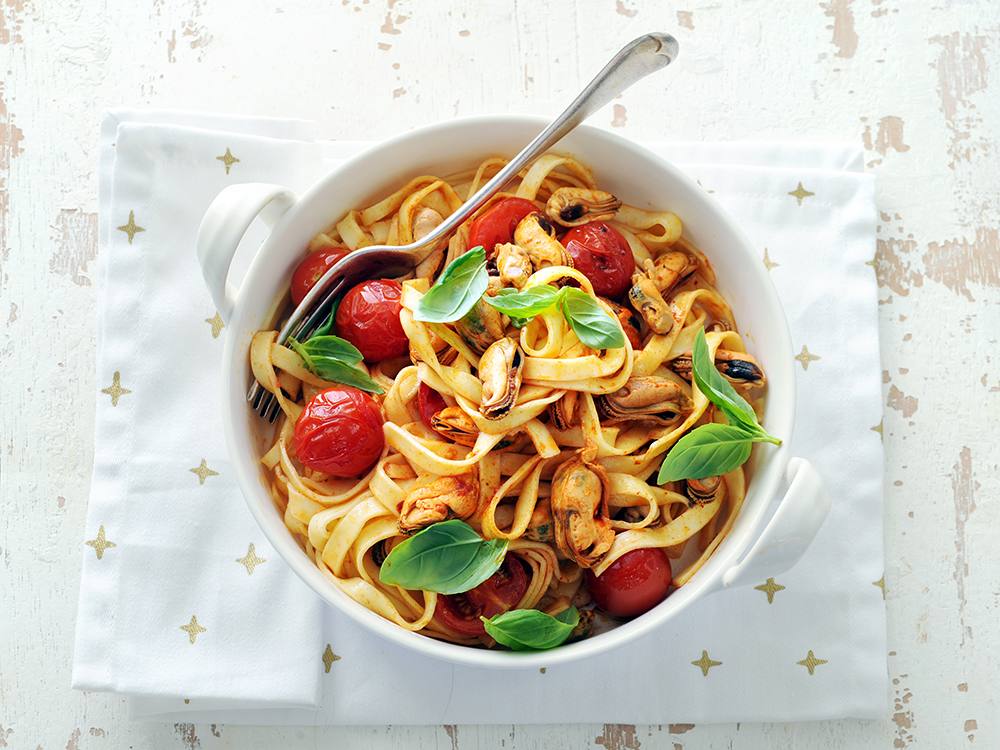 Shrimp
If you're using fresh: using a sharp knife, carefully slice along the back of the shrimp and remove the dark vein. You can either peel the shrimp or leave them intact, depending on your preference. Fresh shrimp will steam in 5-6 minutes. Watch them closely to avoid a rubbery texture: they will be pink and opaque all the way through when cooked.
If you're using frozen: try our Spanish-style Garlic Shrimp (scroll down for recipe). Super easy and bursting with fresh flavors, our Spanish-style shrimp dish needs little more than a crisp green salad and crusty bread to round out the meal.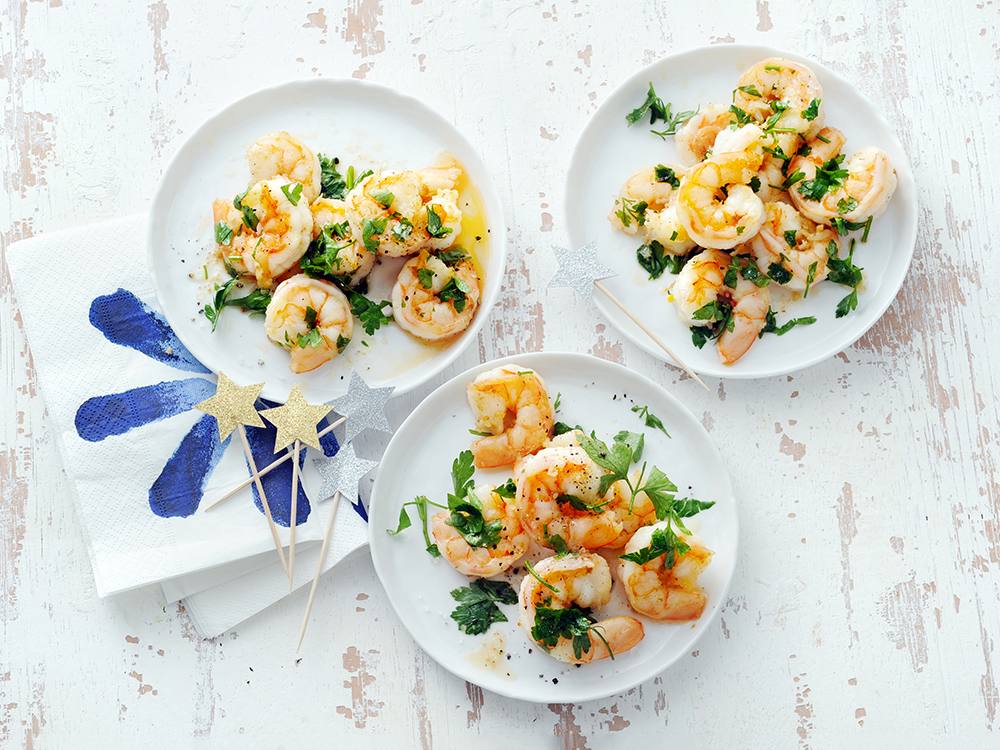 Scallops
If you're using fresh: rinse under cold water to dislodge any debris. Pat dry thoroughly–a dry surface and a hot pan allow the scallops to grill beautifully. Scallops will cook in 3 minutes (90 seconds on each side); completely cooked scallops will be opaque and firm.
If you're using frozen: try our Asian Noodles with Grilled Scallops (scroll down for recipe). This easy dish uses bold Thai sweet chili sauce and cilantro to create a vibrant flavor profile. Quick-cooking thin rice noodles complete the meal, while orange segments offer a pleasant acidity.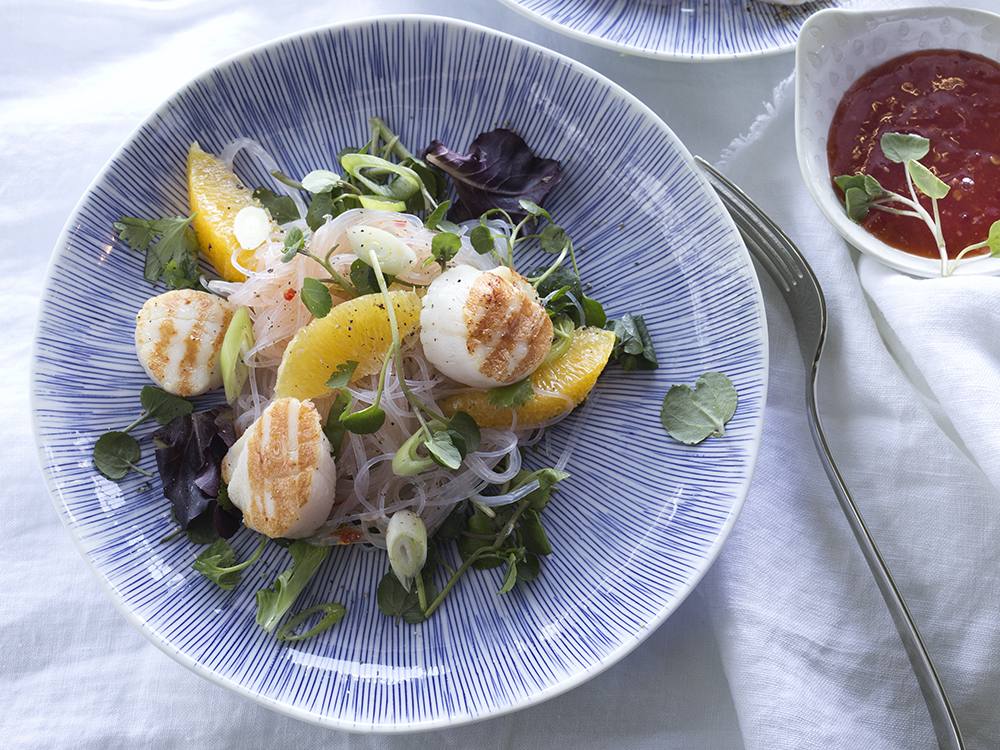 For more amazing seafood recipes, check out our Feast of the Seven Fishes recipe collection!