1. Ketchup-Glazed Chicken
Everyone's favorite condiment becomes a sweet and tangy glaze for grilled chicken cutlets. With mild and fluffy couscous, it's a meal no one can resist.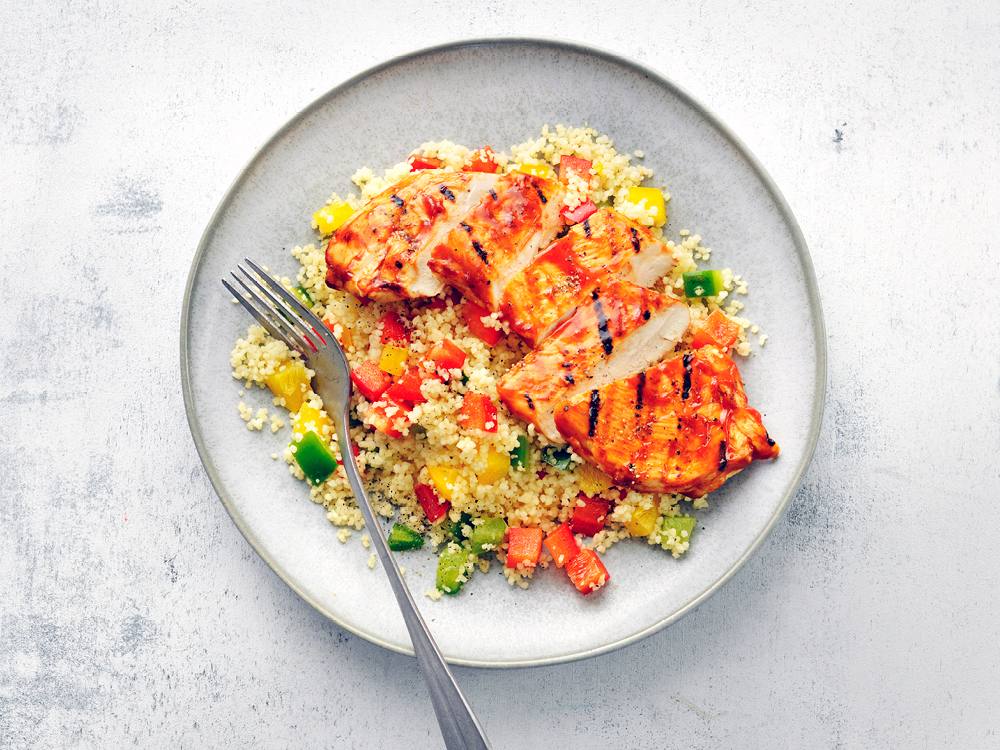 2. Quick Chicken Noodle Soup
Serve everyone a comforting bowl of pesto-swirled chicken soup with this version that cooks up in only 15 minutes—thanks to rotisserie chicken.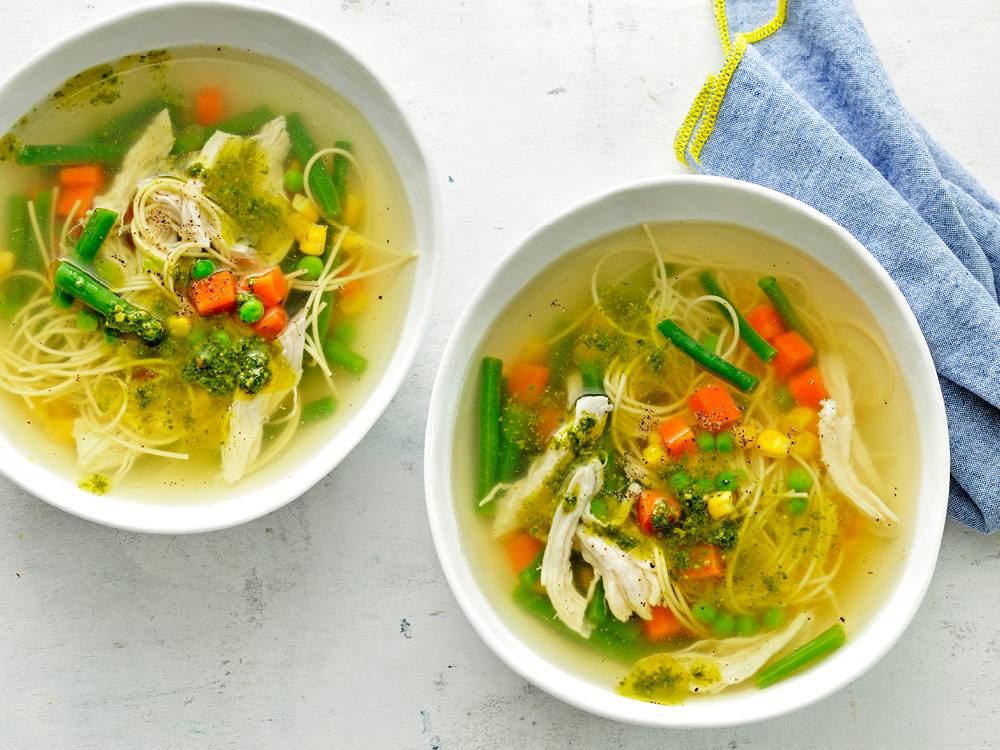 3. Broccoli and Mozzarella Stromboli
No one will refuse the veggies in this oh-so-cheesy baked stromboli, made with refrigerated dough.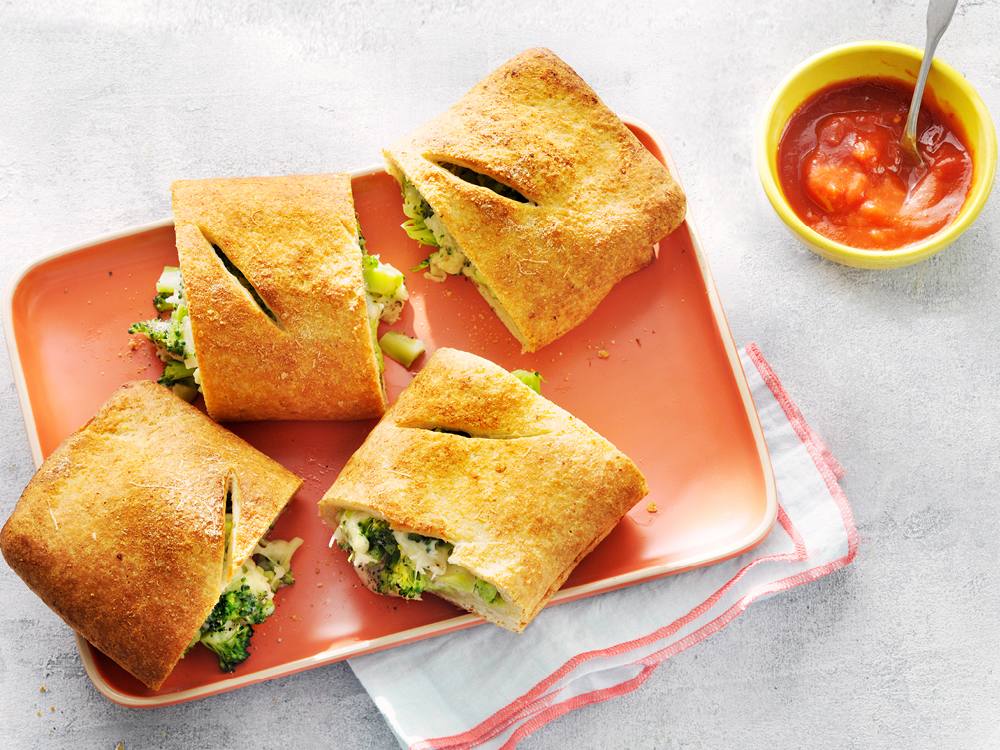 4. Bowtie Pasta with No-Cook Tomato Sauce
Give basic noodles an upgrade with this fresh tomato, basil, and cheese sauce that comes together in the blender for a pizza-inspired pasta.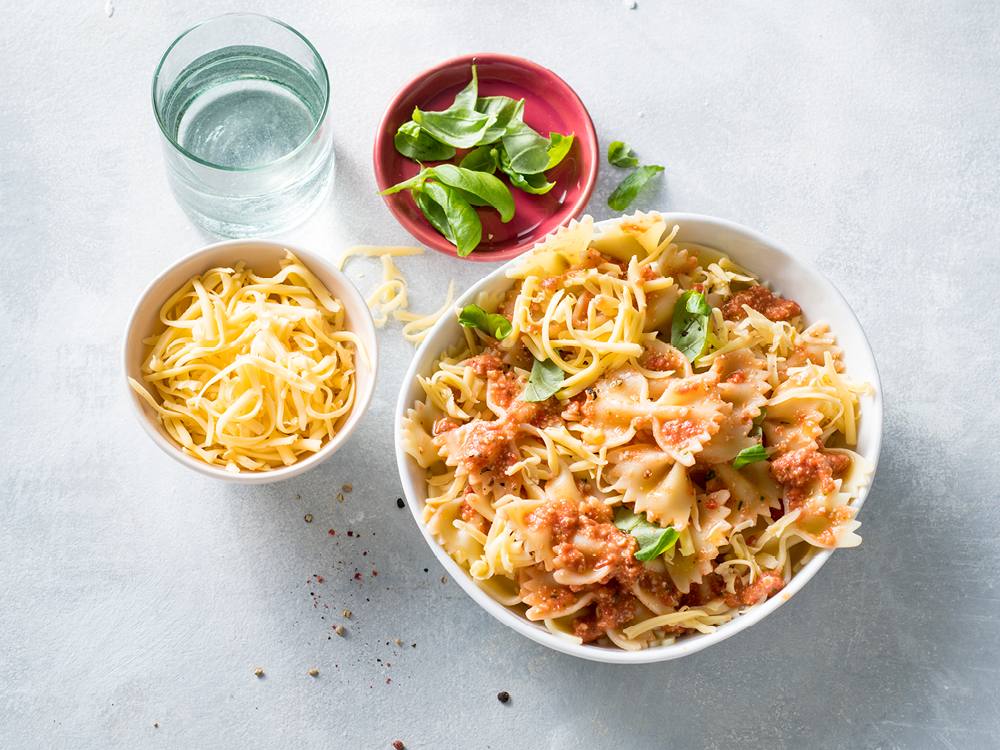 5. Grilled Steak with Mashed Potatoes and Greens
When you sneak good-for-you spinach into creamy mashed potatoes, it's a winning combination for everyone. Paired with lean, tender flank steak, it's even better.