A busy day at work is no reason to skip a satisfying midday meal. Whether you're in the office or clocking in remotely, you need to eat! That's where these lunches come in—they're all portable, quick to assemble, and sure to hit the spot any time of year.
Birria Grain Bowls
Perhaps you've seen birria tacos trending on the internet? Well, we've turned them into hearty grain bowls in this cook once, eat twice recipe. Turns out, the filling (slow cooked pork shoulder with tomatoes, chipotles, and herbs) is equally delicious inside griddled tacos with melty cheese as it is piled onto quinoa with fresh veggies and creamy Greek yogurt. We are all about turning leftovers into something new and exciting for the next day.
Mason Jar Miso Noodle Soup
Enjoy homemade, veggie-packed miso soup in an instant. Pack your ingredients in a Mason jar (think: chicken, noodles, fresh carrots, spinach, and umami-rich miso paste) and then all you have to do is stir in hot water a few minutes before lunch time.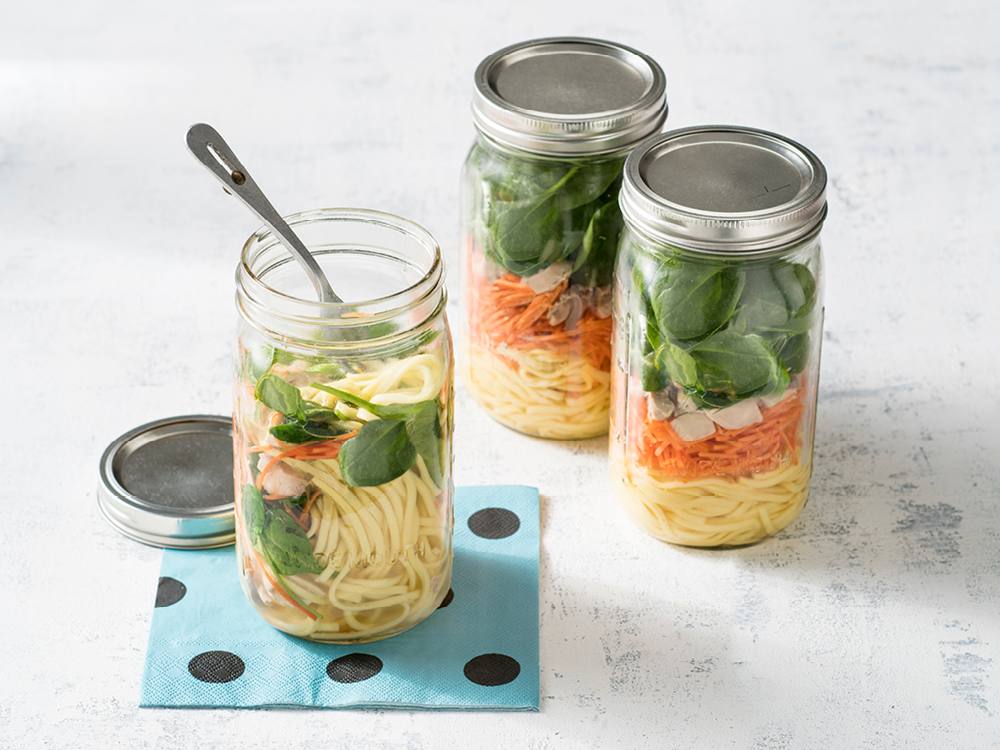 Big Batch Instant Pot® Chicken Burrito Bowls
Make a week's worth of lunches at once with these Tex-Mex bowls. The chicken and brown rice cook in the Instant Pot® and get topped with black beans, salsa, and anything else you want. As always, guac is extra (fun!).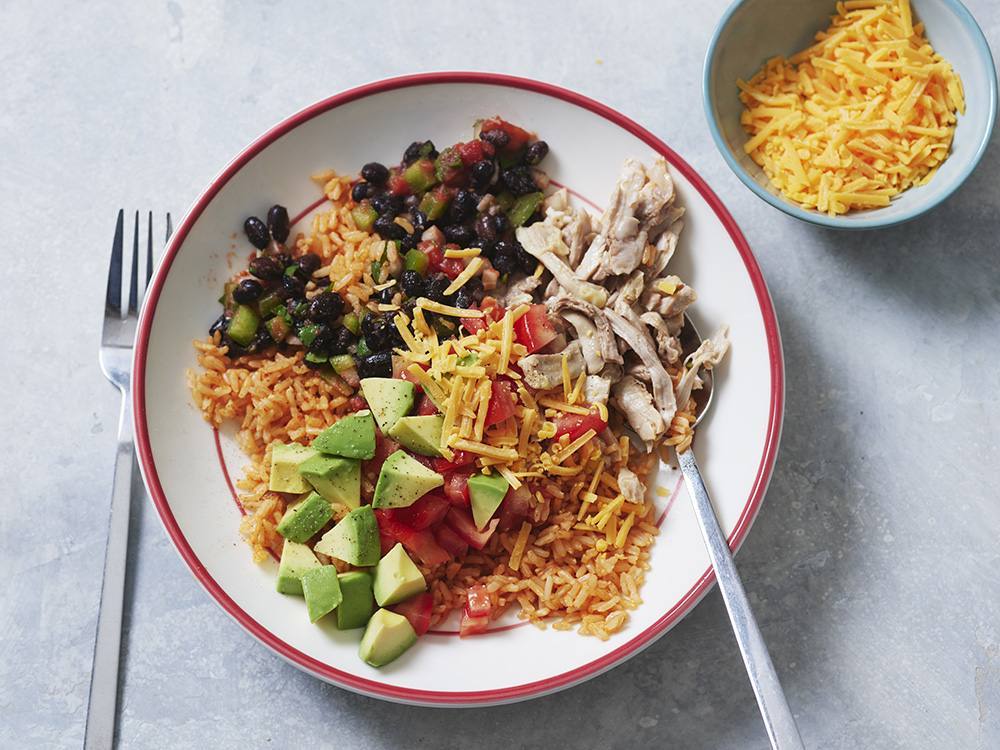 Turkey and Cheese Breakfast Sandwiches
These filling, four-ingredient sammies combine the convenience of fast food with the money-saving boost of a homemade meal. Layers of smoked turkey, hardboiled egg, and melty Jack cheese on fiber-rich whole wheat English muffins make for a satisfying breakfast or lunch. And guess what? They freeze beautifully and reheat quickly in the microwave.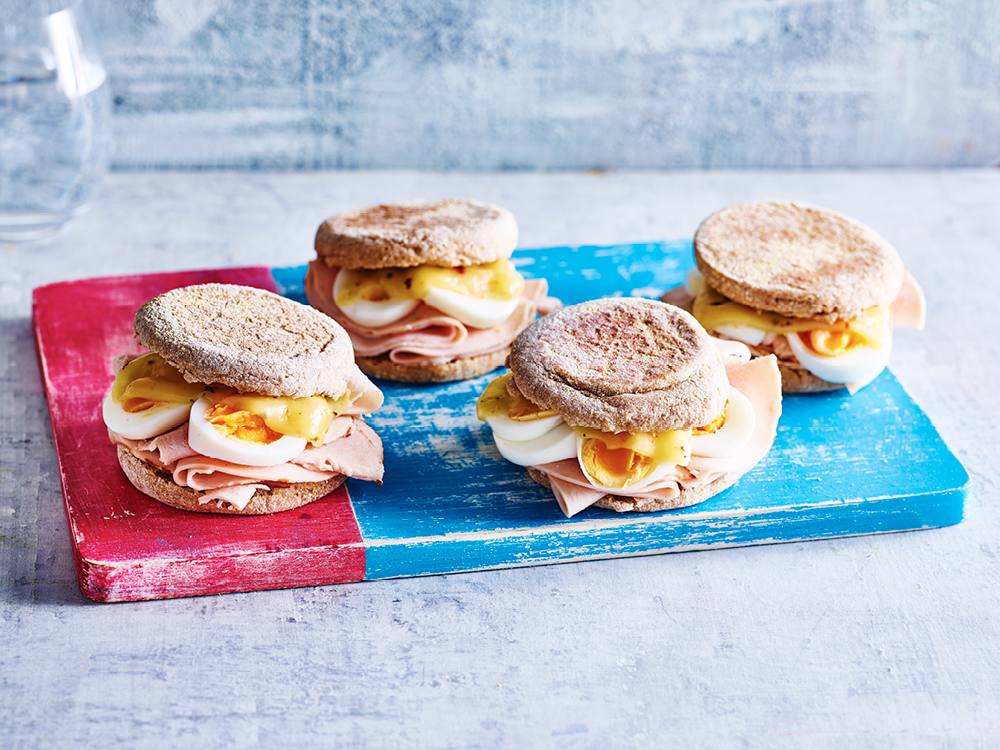 White Bean and Grain Salad with Kale Pesto
Microwave-ready ancient grains and chopped kale help fast track this protein- and fiber-packed meal. Toss and refrigerate the whole thing ahead of time, or pack the ingredients separately and assemble with freshly warmed grains just before eating.