The American Heart Association recommends eating fish (especially fatty fish, like salmon) at least twice weekly. Packed with flavor, these simple recipes are ready to eat in about half an hour!
Cod in Paper Hearts
Baking in parchment (or en papillote) is a cook's secret weapon: foods cook quickly without the use of heavy fats, clean up is a breeze (just toss the packet when you're done!) and the presentation is impressive: slice open the finished packets and enjoy the delicious-smelling steam that comes from perfectly-cooked meats and vegetables.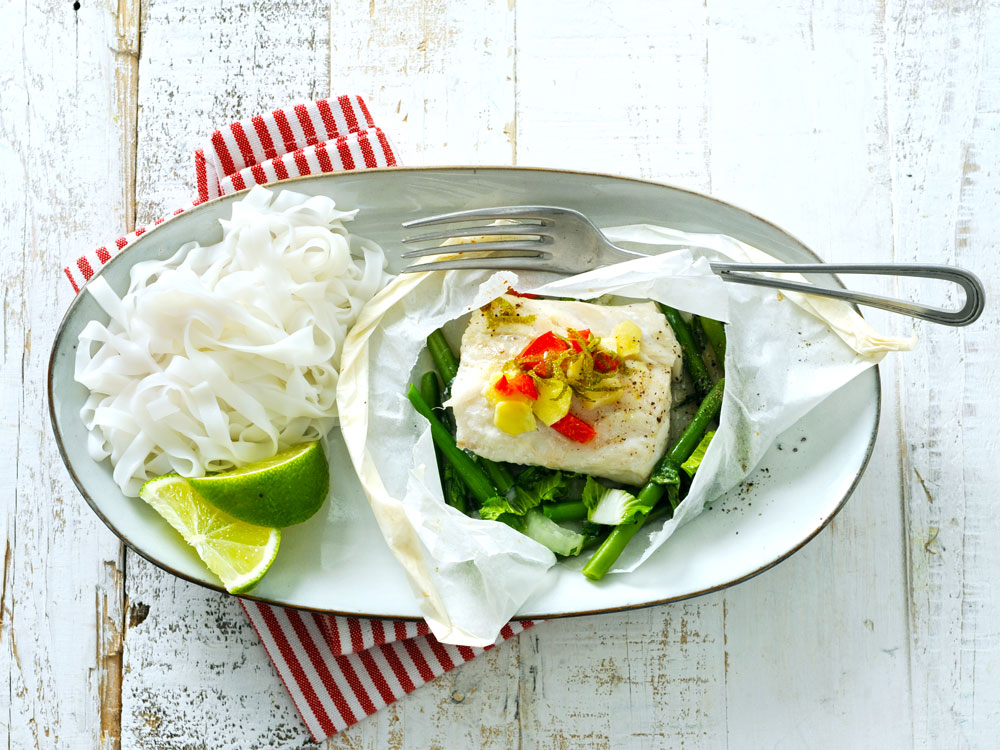 Parcel Baked Salmon with Potato and Green Beans
Six simple ingredients fill these easy and sophisticated packets. The omega-3 fatty acids in salmon promote overall heart health.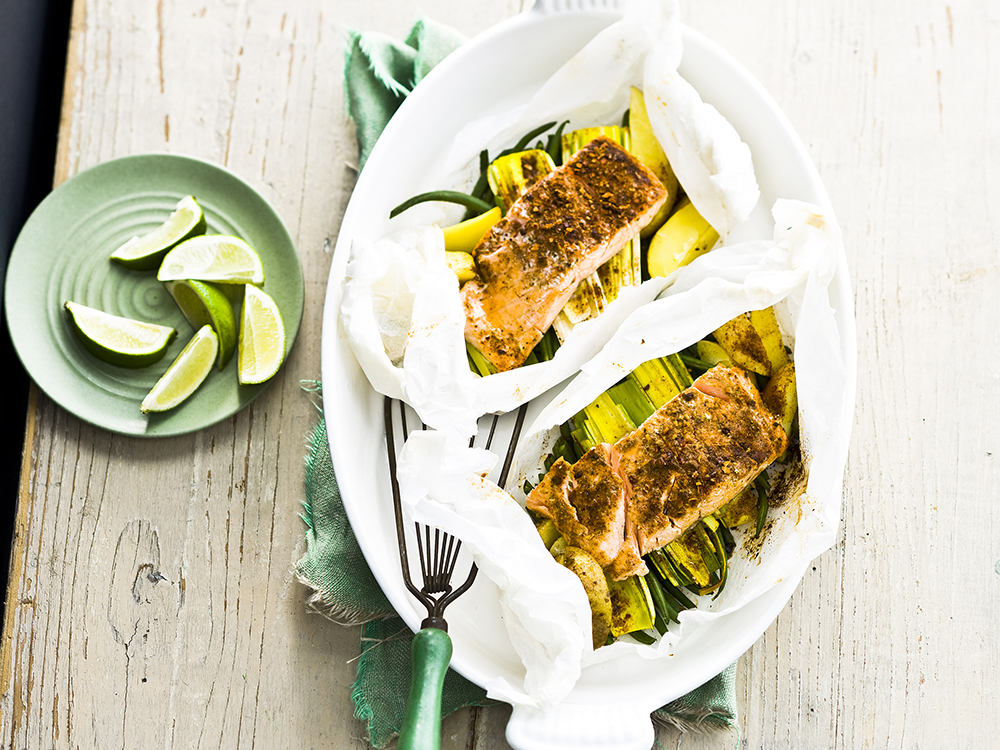 Pasta with Avocado and Salmon
Avocado, salmon and spinach pack a triple nutrition punch in this easy pasta recipe.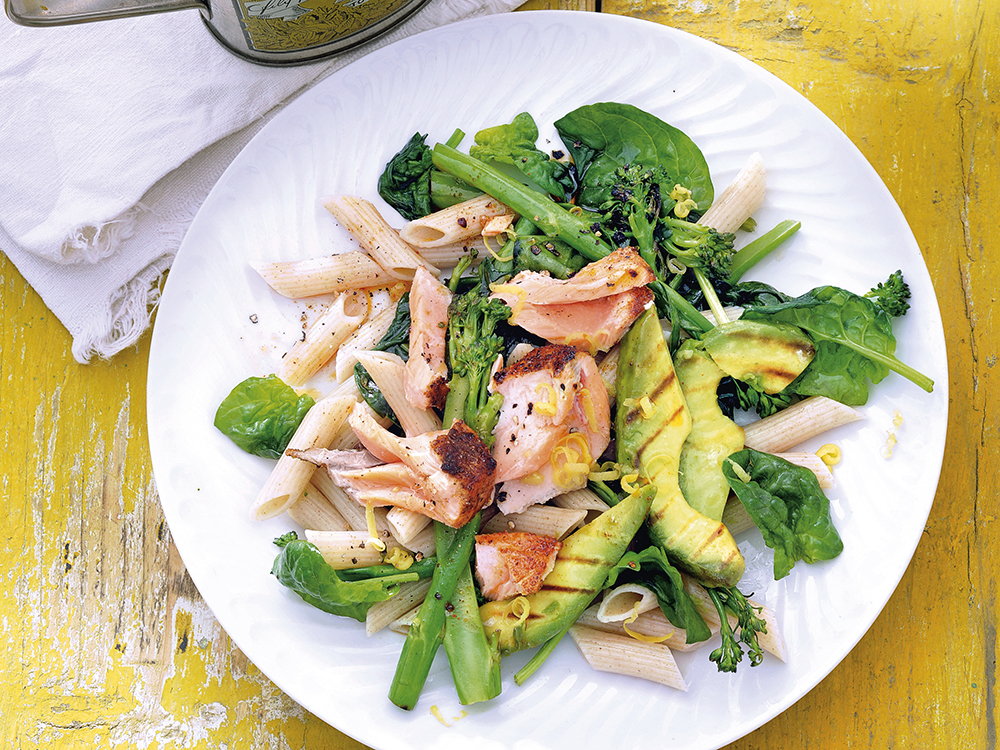 Salmon and Spinach in Paper Hearts
Parchment paper allows the salmon to steam gently, locking in flavor and moisture. Spinach adds heart-healthy folate. Best of all? It's ready in 30 minutes.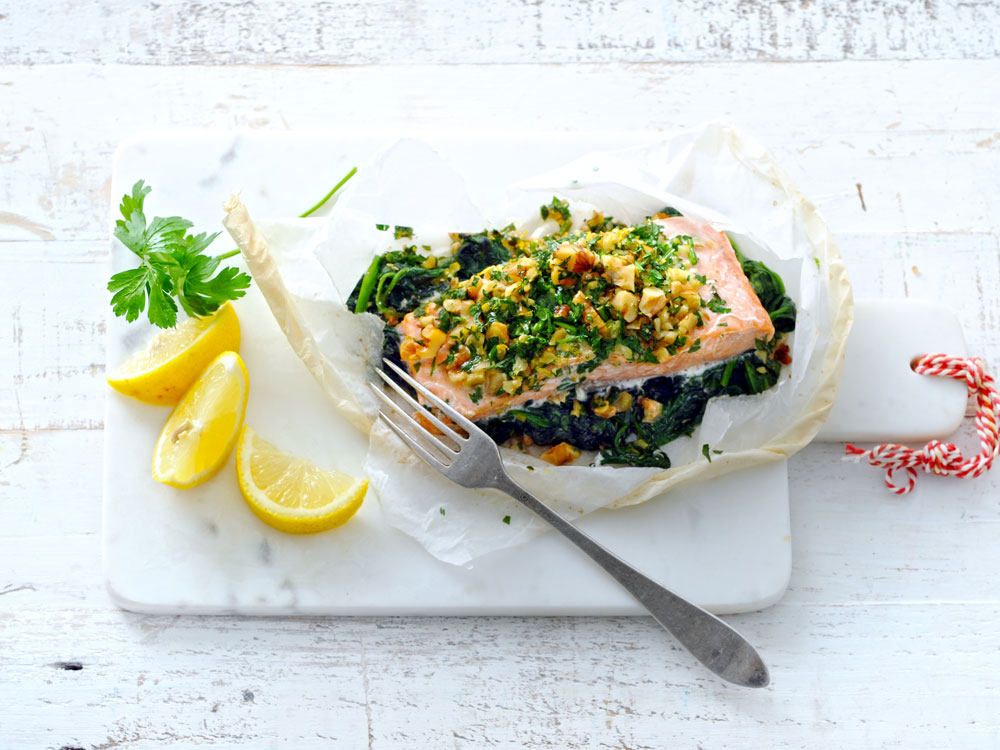 Tilapia Baked in Parchment with Coconut Rice
This flavor-packed meal features budget-conscious tilapia enhanced with warm ginger and tangy lime. The parchment packets lock in flavor and produce tender, flaky fish.