These 6 easy meals will get you on your way to sheet pan supper success. Try one tonight with your favorite vegetables, snacks, or proteins. Bonus: you can even do breakfast for dinner on a sheet pan too!
Roasted Pork Chop and Veggies Sheet Pan Dinner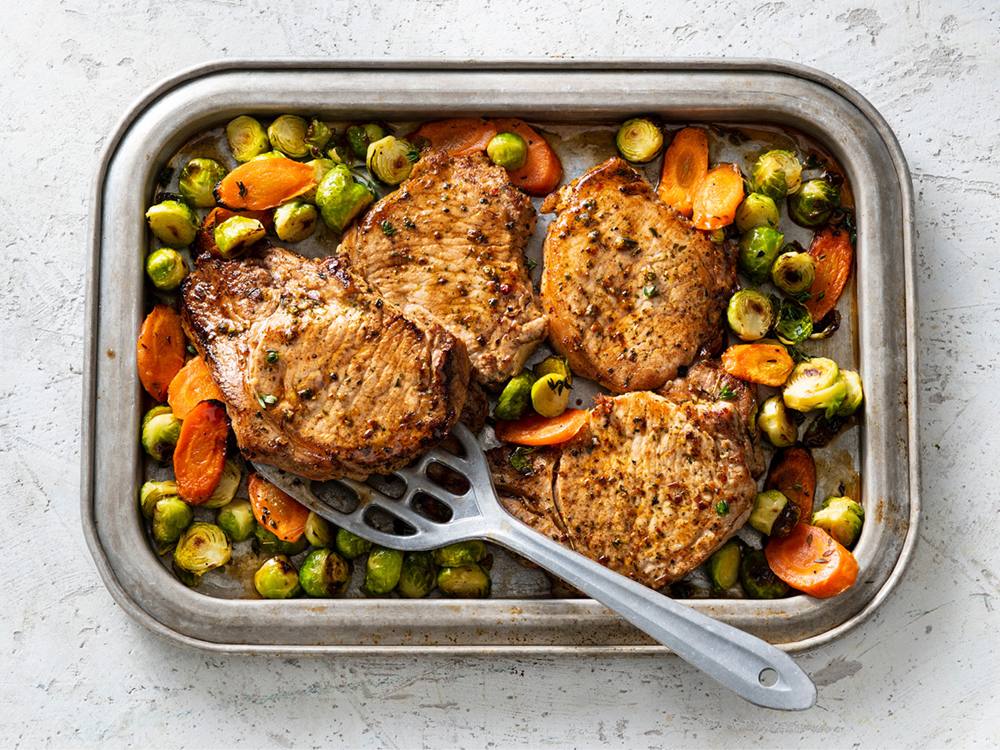 Flavorful pork chops do double duty in this satisfying dinner, when Brussels sprouts and carrots can soak up all those savory juices.
Vegetarian Sheet Pan Nachos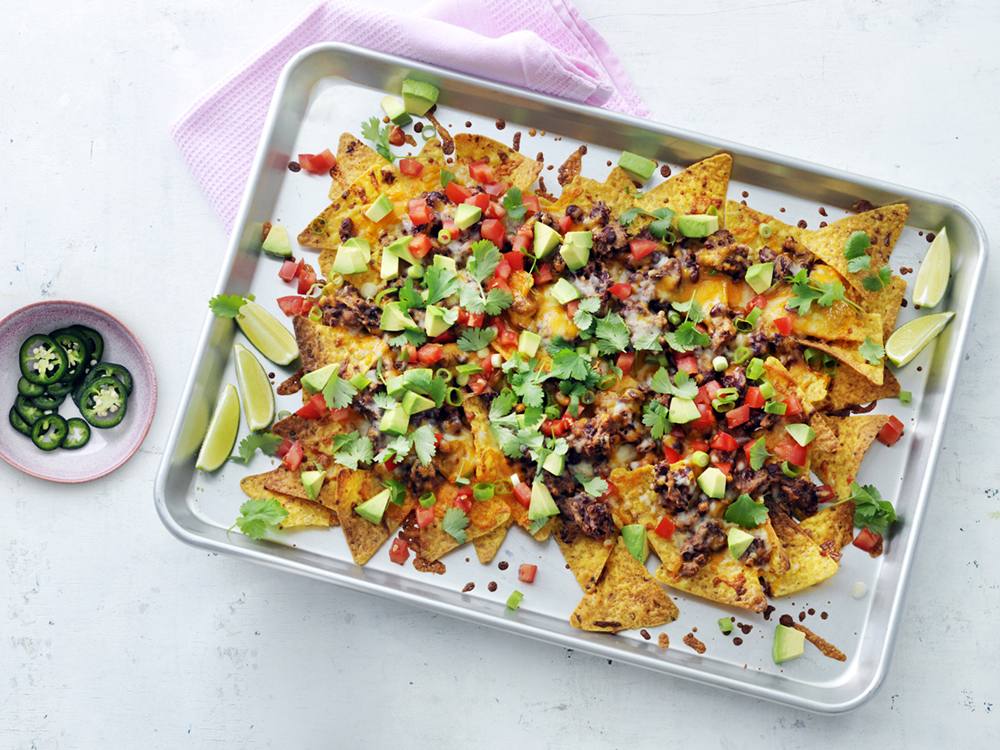 Not just for game day get-togethers, a big sheet pan of nachos makes family dinner night fun for everyone. Plus, everyone customize their portion with toppings.
Sheet Pan Sausage, Potato, and Veggie Bake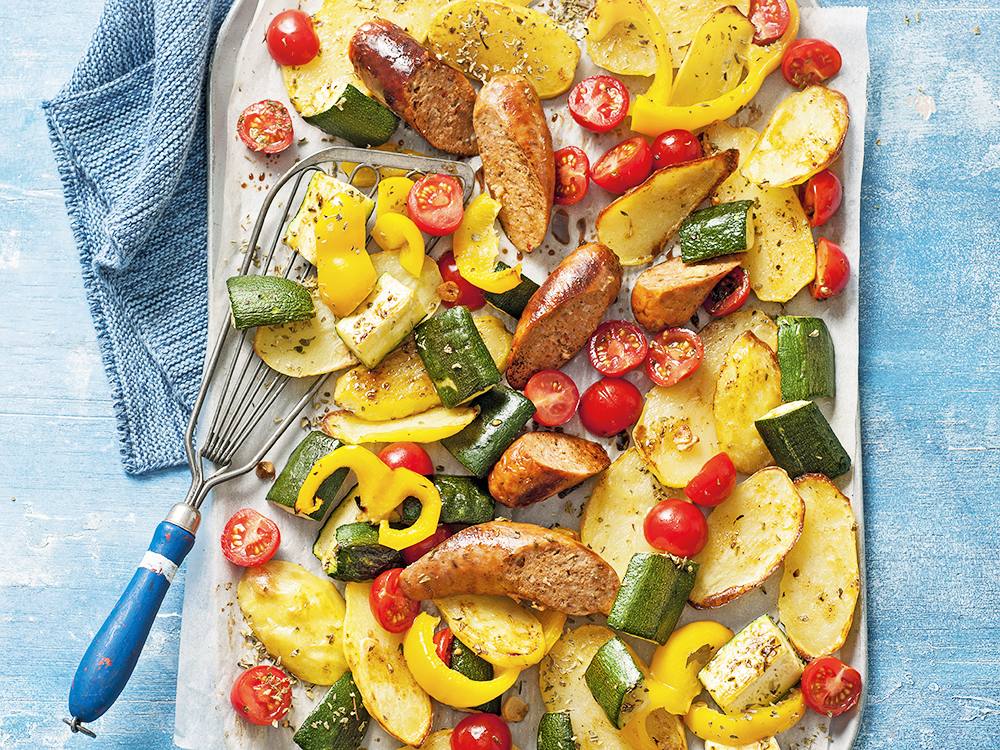 When it's too cold to fire up the grill, bring the flavors of grilled sausage and peppers indoors with this mouthwatering all-in-one dinner.
Apple, Brussels Sprouts, and Salami Sheet Pan Dinner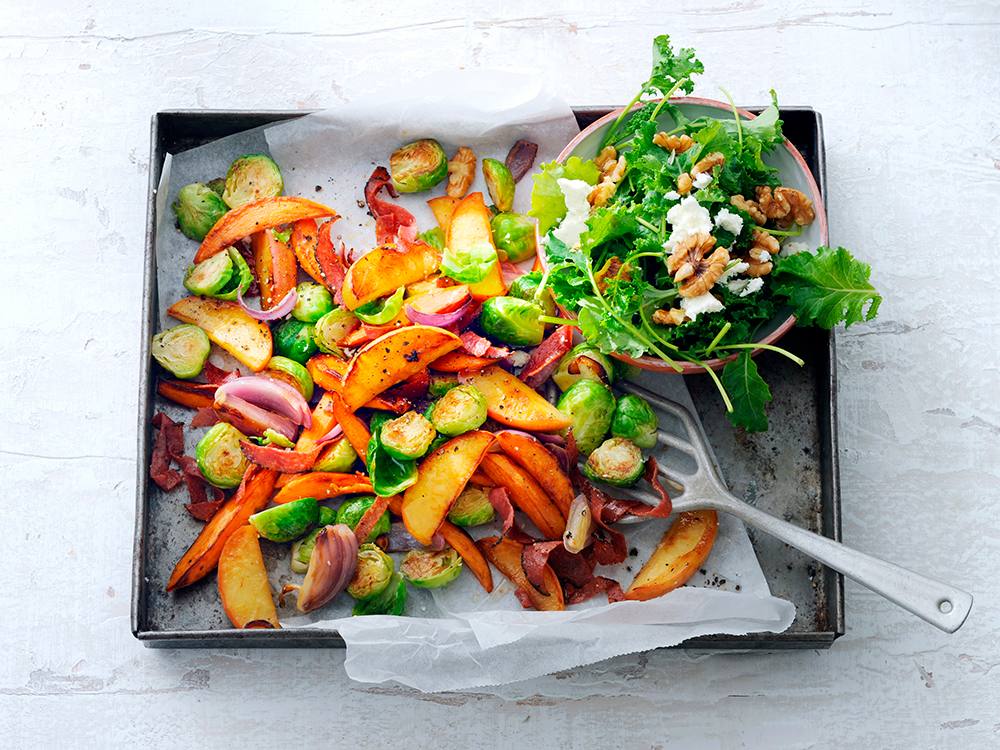 Strips of salami add surprising flavor to this comforting fall meal. With apples and potatoes, it's the perfect blend of savory, salty, and sweet.
Sheet Pan Chicken Breast and Roasted Potatoes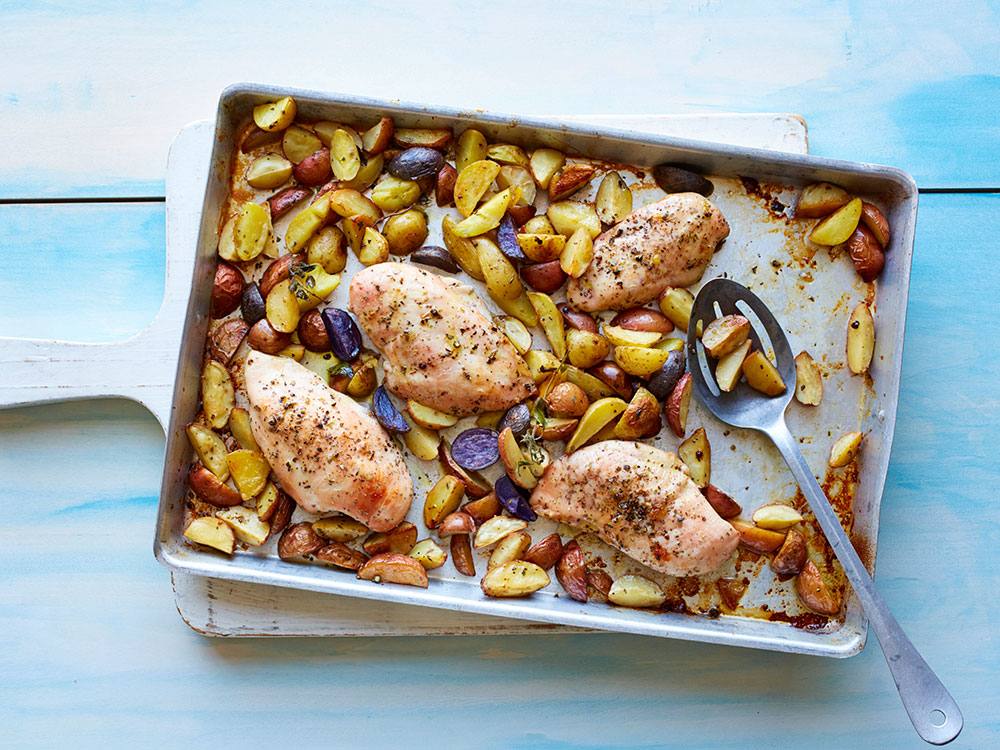 A classic roasted chicken-and-potatoes dinner comes together in no time at all—with boneless chicken breasts to make it even easier.
Almond and Orange Sheet Pan French Toast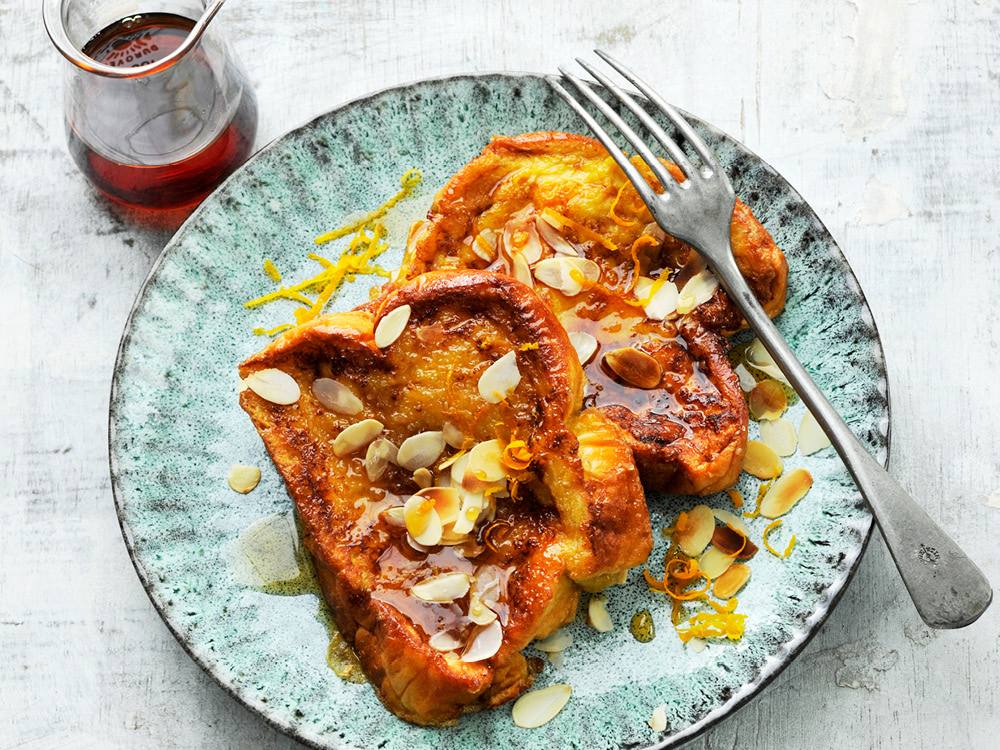 Bake an entire batch of French toast on a sheet pan and serve brunch for a crowd—no sweat!